All Posts Tagged as 'Good Acting'
Welcome to Errattic! We encourage you to customize the type of information you see here by clicking the Preferences link on the top of this page.
Good Boys (2019)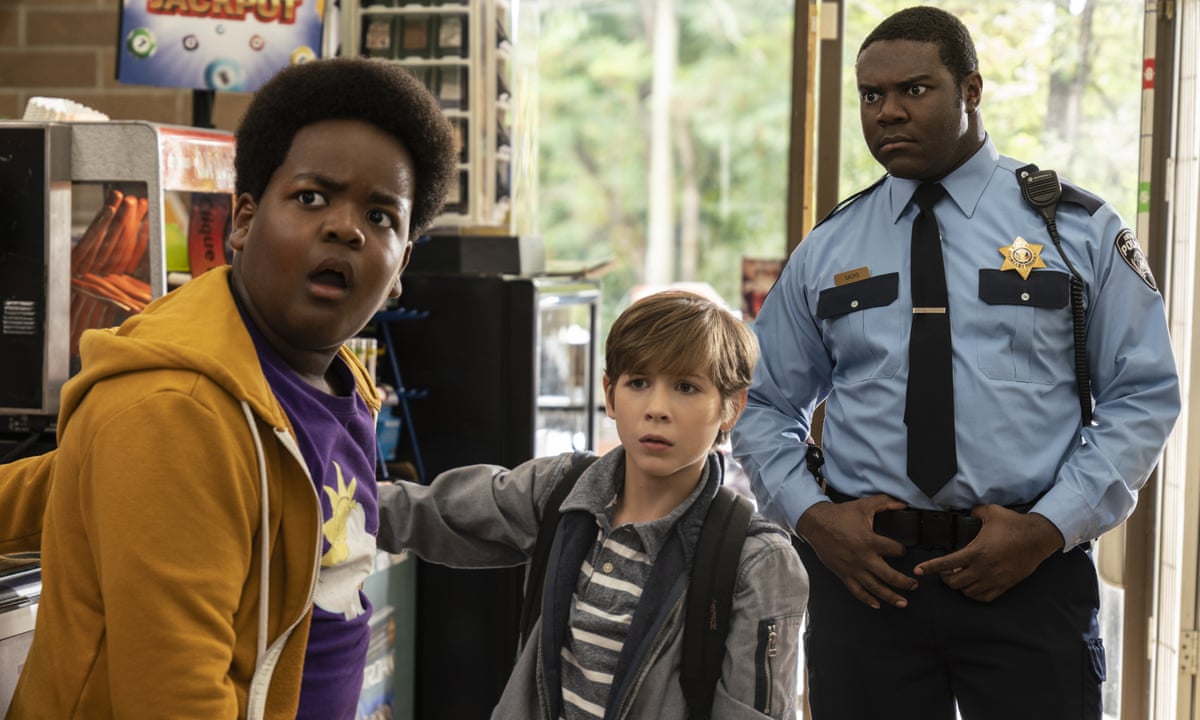 They don't know fancy they just emulate it. The trio has swag, is interracially charismatic and have the cojones of steel. They made me laugh, spin, adore and cheer them. Boys surviving through primal instinct. Take it or leave it that's what boys are.
04-Mar-2021
---
It no longer seems viable that the main purpose of the show is to celebrate interracial marriage. It's a business contract. Men who have trouble corralling local women have to go abroad to find a strong woman willing to give them what a man needs and able to fight to keep it true. More babies; more man freedom. Unfortunately for man, women are evolving all over the world and man has no time to ponder. They nag as much as the American bitches.
A woman with power fishes overseas because she needs to feel like a woman again by the crude affections of a foreign alpha with a penchant for America, sex, shackling, expensive gifts and more money. I don't think getting your head chopped off for an orgasm is worth it but... They all deserve each other.
(P.S. Did Julia call "The Boy" a doll? Awesome. He's turning.)
01-Mar-2021
Natalie and Mike's ferocious mother. Natalie turned into WandaVision for one night and it was glorious. Does her country allow her to be this independent and vocal? She was on a mission to get what she deserves. Mama came onboard to judge. Both women were hardheaded. Mama Ferocious smeared Rachel with butter and slapped her son with a tail and an elephant moniker. They were Avengers united in the quest to do what's best for Mike. Unload him/inherit him. Brava! Rachel won the day and our hearts. Has she? Madame Meow and her son. Meow forgot to check the other ten phones he's hiding at his girlfriend's house. He's setting her up and she is letting him. Why? It's dangerous to conceive that her actions are ok because she likes it. Andrew and Amira. Nasty, dude. Maybe what The Boy needs on the farm is a man.
26-Jan-2021
---
Semi-Tough (1977)
A childhood trio of friends deepen their bond in adulthood. Two ridiculous chunks of meat and a canned tuna. Delicious. The dialogue smacks, cuts, is dry and intelligent. I've never laughed so hard at subtlety. Burt, Jill and Kris were on full star watt. They were beautiful, crazy, athletic, sexy, fucked up, funny and sweet.
28-Feb-2021
---
Swiss Family Robinson (1960)
Swiss family travel the high seas to claim new land and eco-trash it. Pirates attack their ship as they sleep, all the passengers jump to safety and nobody bothers to awaken them. Were they not liked? They were probably snooty. TG they left an animal farm, nails and enough ammo to kill an army. Shipwrecked. The Ewoks would have barked at the unrealism the family used to erect a tree palace but it's fun Disney magic. As they settle into tranquility the parents ponder the future of their three sons. The boys would inherit nothing without women to love lest they do the animals or worst, each other. A trans boy makes it onto the island and Cain and Abel are awakened to some sexual clarity. It's preposterously gorgeous, impossible, animalistic, adventurous, violent and joyous.
28-Feb-2021
---
United States Vs. Billie Holiday (2021)
Men of the United States vs. a gifted opinion. She may have been a vampire but all the men sucked her dry. We cancelled her and she died. Who's fault is that? Andra Day. Her hard work is on the floor. She never reached druggy nirvana because she kept her light on even as things got darker. Pitch perfect on voice and beauty. The real legend was nasty and obtrusive. More of that. Trevante Rhodes is a cum daddy. I can cum by the thought of him. Tone Bell came and realized the fantasy but Rhodes went and smashed it with inhuman muscular sex. Rob Morgan is the guy with the 18 1/2" just older. Yum. Lee Daniels does not fuss too much. He wants to tell a clean story. When he imagines a woman's sensuality through the eyes of a victimized child, it is golden but when he doesn't subjugate us with it, the passion is lost. It would have been diamond had he folded with consummation. He couldn't give in to that. (We can take it daddy.) He kept the politics low and gave the legend the last laugh. That's cool.
27-Feb-2021
---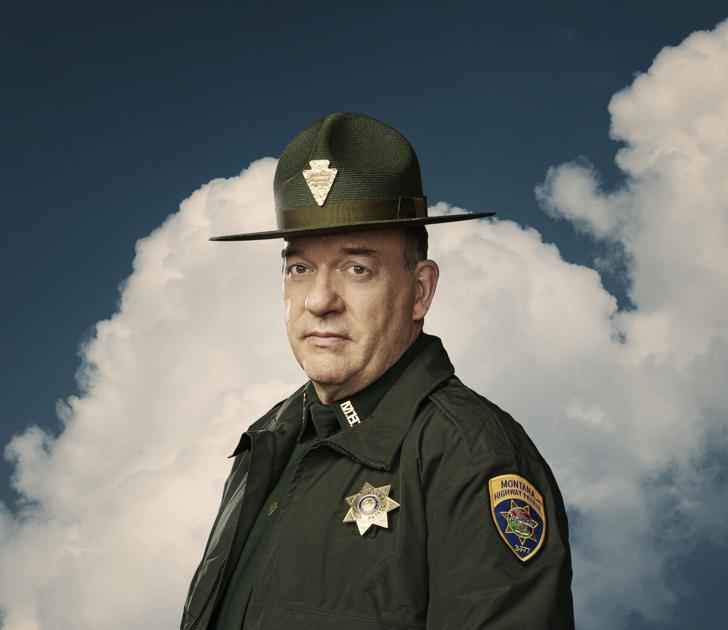 It's a pity there is only one John Carroll Lynch and wife and trans.
26-Feb-2021
It looks like John Carroll Lynch is the only one carrying the series forward. Save the girls, give them love dilemmas and have them start a detective agency. Nix Barbie's Angels (wife and slutty BFF,) tone down the mother/son Bates competition and bring on some hot men. Keep hot grandpa and bitchy mother. They have promise. The wife revenge is intriguing. Kill the rest.
13-Dec-2020
Daddy squish competition, ignorant white girls without parents, "mothers are to blame for everything" quotes and smart dialogue. I wasn't shocked at the outcome, I was shocked at the choice. Twin Peaks dream with a nature show I haven't seen before. I'm hooked.
21-Nov-2020
---
Strongest Man In The World, The (1975)
Inventing the formula that adds super-human strength to a person. A Disney kabob of good nature, silliness, comedy, simplicity and pro efficiency run amok.
24-Feb-2021
---
Behind Her Eyes (2021-)
The mini spells out the psychology of feminists and LGBTQs.
23-Feb-2021
Sexually electric and tediously mysterious with slam bam finalization. A gay man has equal right to employ trickery to nab the giant cis man of a woman's dream.
23-Feb-2021
---
Nomadland (2020)
How to minimize your carbon footprint by living like a dot. Though well portrayed and explored the film only pulled sadness from me.
19-Feb-2021
---
Avengers, The (2012)
Arise the madness. Superhero magnificence.
16-Feb-2021
---
Miranda (2009-20015)
You can successfully write stupid if the cast is willing to forego all boundaries and accept the stupidity in all of us. It can be unrealistic, silly but fun. There are more misses than hits but when they do, they are uproarious. Kisses to Queen Kong and a supportive staff, cunning to break out.
14-Feb-2021
---
Million Dollar Duck (1971)
Dean Jones may have looked tired but he was worth rescuing. Sandy Duncan hinted at intelligent comedic capabilities. A cute kid, a Disney radiated duck and a scrupulous cast kept the ridiculous from permeating. The duck shat gold. Sweet, funny and imaginary nonsense. Grandma will love it!
08-Feb-2021
---
Bedknobs And Broomsticks (1971)
At the age of nine my gay aunt took me to see this film. It was my first time in an American Movie Theater. Of course mother took me to the theater but it had to be in Spanish and include softcore porn, party music and/or sadistic violence. I saw that shit everyday. I wanted magic.
A witch that needs one last spell to obliterate the Nazis. Awesome education for kids. Show them who the enemy is. Angela Lansbury weaved spells and lulled me soundly to sleep. Charming no-nonsense woman. The spells were clever, the effects maintained the innocence of the time and the magic was reestablished. The writers concocted fairytales from the jumble in kids' heads and made sense of them. The music, the production, the fun and great sportsmanship kept the gift alive. Thank you, Auntie.
08-Feb-2021
---
Our Mother's House (1967)
An abandoned mother of 7 dies leaving her kids to fend for themselves. She wills them her home, a little money, some deceit and a crazy long lost daddy. Daddy appears after many years of who cares to stir their hearts and a lot of trouble. The children rule and punish like the bible teaches them. They enshrine their mother, inhabit her spirit and pretend she has answers for them. These are some really fucked up people. It felt nostalgic visiting them but the suffering was hell.
31-Jan-2021
---
Bonding (2019-)
Carter is still sucking them toes and making us laugh. His character explores his self worth and how it relates to his environment. He made the threesome amazingly loud and had me howling at his penguin skit. Tiffany is the chosen one. Being in her company is a win. She distinguishes herself further by disempowering the beings that lifted her. There were tender moments with boyfriends and exes and exes of boyfriends and friends. The cast was great. It teases you with sex then shoots you in the heart.
29-Jan-2021
They dominated, they failed and bonded over it. I'd like to see an exploration of the subservient but this point of view sufficed.
03-May-2019
---