TV Posts Tagged as 'Good Acting'
---
Rating key:
Welcome to Errattic! We encourage you to customize the type of information you see here by clicking the Preferences link on the top of this page.
It no longer seems viable that the main purpose of the show is to celebrate interracial marriage. It's a business contract. Men who have trouble corralling local women have to go abroad to find a strong woman willing to give them what a man needs and able to fight to keep it true. More babies; more man freedom. Unfortunately for man, women are evolving all over the world and man has no time to ponder. They nag as much as the American bitches.
A woman with power fishes overseas because she needs to feel like a woman again by the crude affections of a foreign alpha with a penchant for America, sex, shackling, expensive gifts and more money. I don't think getting your head chopped off for an orgasm is worth it but... They all deserve each other.
(P.S. Did Julia call "The Boy" a doll? Awesome. He's turning.)
01-Mar-2021
Natalie and Mike's ferocious mother. Natalie turned into WandaVision for one night and it was glorious. Does her country allow her to be this independent and vocal? She was on a mission to get what she deserves. Mama came onboard to judge. Both women were hardheaded. Mama Ferocious smeared Rachel with butter and slapped her son with a tail and an elephant moniker. They were Avengers united in the quest to do what's best for Mike. Unload him/inherit him. Brava! Rachel won the day and our hearts. Has she? Madame Meow and her son. Meow forgot to check the other ten phones he's hiding at his girlfriend's house. He's setting her up and she is letting him. Why? It's dangerous to conceive that her actions are ok because she likes it. Andrew and Amira. Nasty, dude. Maybe what The Boy needs on the farm is a man.
26-Jan-2021
---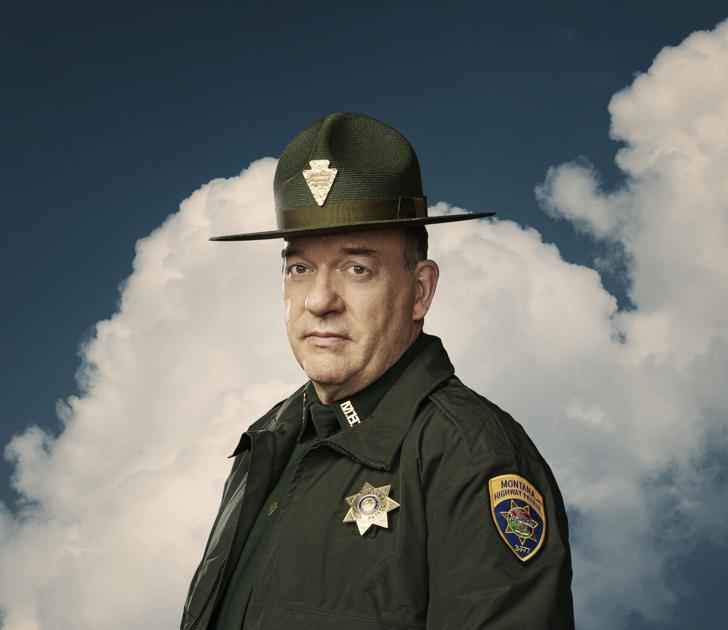 It's a pity there is only one John Carroll Lynch and wife and trans.
26-Feb-2021
It looks like John Carroll Lynch is the only one carrying the series forward. Save the girls, give them love dilemmas and have them start a detective agency. Nix Barbie's Angels (wife and slutty BFF,) tone down the mother/son Bates competition and bring on some hot men. Keep hot grandpa and bitchy mother. They have promise. The wife revenge is intriguing. Kill the rest.
13-Dec-2020
Daddy squish competition, ignorant white girls without parents, "mothers are to blame for everything" quotes and smart dialogue. I wasn't shocked at the outcome, I was shocked at the choice. Twin Peaks dream with a nature show I haven't seen before. I'm hooked.
21-Nov-2020
---
Behind Her Eyes (2021-)
The mini spells out the psychology of feminists and LGBTQs.
23-Feb-2021
Sexually electric and tediously mysterious with slam bam finalization. A gay man has equal right to employ trickery to nab the giant cis man of a woman's dream.
23-Feb-2021
---
Miranda (2009-20015)
You can successfully write stupid if the cast is willing to forego all boundaries and accept the stupidity in all of us. It can be unrealistic, silly but fun. There are more misses than hits but when they do, they are uproarious. Kisses to Queen Kong and a supportive staff, cunning to break out.
14-Feb-2021
---
Bonding (2019-)
Carter is still sucking them toes and making us laugh. His character explores his self worth and how it relates to his environment. He made the threesome amazingly loud and had me howling at his penguin skit. Tiffany is the chosen one. Being in her company is a win. She distinguishes herself further by disempowering the beings that lifted her. There were tender moments with boyfriends and exes and exes of boyfriends and friends. The cast was great. It teases you with sex then shoots you in the heart.
29-Jan-2021
They dominated, they failed and bonded over it. I'd like to see an exploration of the subservient but this point of view sufficed.
03-May-2019
---
Resident Alien (2021-)
We finally get to call an alien an alien. Maybe the stigma will correlate and they can share stories. Alan Tudyk creates an alien that is a threat and a sweetheart. He makes fucking an alien a priority. His reactions were tuned to every situation. He lives in a world where he can eat the ape man and savor it. He's savoring. Sara Tomko grooves right into character. She will change his path or stop him from encroaching ours. The story's job is to surprise us. Good luck.
28-Jan-2021
---
Sister, The (2020)
Man and his mate bury man wife sister. Mate later returns to inform husband that they need to move the body because of digging. Russell Tovy's choo choo train is fully equipped. He is frantic, deceiving, psychotic and the face of many successful emotions. The mate is annoying but the cast is bright. When the story reaches preposterous, the air bursts out of the balloon.
25-Jan-2021
---
Mandalorian, The (2019-)
In gaming lays the closest successful expansion of a beloved mythology. The creators present that inspiration along with a grand sense of fun. The child is everything.
19-Jan-2021
---
If this season doesn't wrap soon, I'm going to end up with a Russian accent.
19-Jan-2021
Mike and Natalie. Ukrainian is being Green Acred. Yara and Jovi. Her claws are nails hammered into a man's jacket but not the man. He's not in it because he's weaving his own shit. Stephanie and Ryan. Madam Meow caught a bird in her nest. She can't play with him like she does cats. They don't sit still. It's cuddles and swipes. He pecks her hard though. When her condition of madness worsens, we are embarrassed for her. Andrew and Amira. Andrew thinks he bought himself a bargain basement Mulan housemaid and caretaker. "Bro, she even kills men for me." Rebecca and Zied. Zied swagged like he was in one of those videos he watched on Beta in his own country five years ago. Rebecca's daughter and boyfriend contributed great face in internally exposing mother's mental ill-being. Call a doctor.
Daughter of Rebecca. If you don't want anyone confusing the asshole for your brother, die the hair.
12-Jan-2021
Dude, I swear I saw "The Boy" move. Poor Julia is definitely going to be "family dinner." The parents want "Boy" and "girl" in "separate rooms." She's alone in "Hobbit World: Creepy Campers." Good luck child. I hope you have friends. Mike and Natalie. America has made Natalie's curls limp and soft. I don't think she's noticed. When she does Hank is going to have to rustle up some carrots for her by the barrel full. Hank, whatever you do, send her back, don't leave her here with us. Jovi and Yara. Clever wench bespoke relationship and dollar bill expectations, he refuted, melted, gave in for the action, apologized and upgraded the relationship. A doll she shall become. Stephanie and Ryan. Stephanie, when he isn't answering your calls and texts, he's fucking. If it's been weeks, he's fucking, shacked up, enjoying life and turning the watches you sent him into gold. What does she think he needs them for? They are a poor country struggling to eat. Time doesn't matter. On the bright side, she probably fed plenty of villages. Maybe Stephanie needs the pain to feel alive again but if she values money she shouldn't. Keep playing with your cat. Rebecca and Zied. The only ones I give the benefit of the doubt to. Maybe you need to go far out to meet far out because you're far out.
28-Dec-2020
When you don't warn loser children about the reality of their limitations they turn to other planets to find worth. I'd rather fuck a pasty American than die on a crumbling planet. Brandon and Julia. The town was almost figuring out Brandon's sexual preference until the parents intercepted and set him up with a Russian bride. Brandon is the man who posed for "The Boy" doll, whose parents corroborate the backstory and whose actions cause a chill. Mike and Natalie. Drunker Blake Shelton engaged to Gwen Moscowitz. She might make his 2 feel like a 10 but his brain is mush. I don't get it. The intensity of her curls scare me. Rebecca and Zied. She's one of those people the parents couldn't convey the truth to and he's one of the assholes who noticed. Jovi and Yara. A doll and a pop-up.
08-Dec-2020
---
Bridgerton (2020-)
S1E8. A woman wraps up the marriage contract when she can birth a good shank to serve the round table. Men like ideals in women's heads so that our explanations make sense to them. It was brotime, sweetie! They took the cultures out of the equation. We judge them individually. Every actor willed good force. It was fun, it was camp, it was time and we're in it. The ending was delicious and I'm trading the duke in for the boxer. The duke has an "I'm so pretty" snarl. The other looks like my camper. Good job.
28-Dec-2020
S1E7. Mid-thru is an explanation of how black culture became elite. I bought it. The series needs more scandal and debauchery though. I'm replacing yes, daddy with yes, duke.
27-Dec-2020
S1E2. Not necessarily the show I want to binge on after mother telling me my black is white but it's Shonda so I'll give it a go. The shock of seeing black empowered gentleman and ladies of the pre-Victorian era makes my brain explode with fact check assumptions. I don't because I want to accept it on its own merit. Most of the cast whistles, foams and pours whilst the rest couldn't get out of their modern heads. The business at hand is to score the most pristine and delicate virgin hopefully with fine manners (a "yes girl") to fulfill a man's dream of future family and success. A woman's power is to profit from the business, band and thwart any mismatch that might bring a daughter harm and make sons proud. Shonda adds her sight of man appreciation, Shondaspeare fast talk and on your knees intrigue. I remember Nicola Coughlan because I wanted to eat her like she ate that cake. She's delicious. The picture for myself didn't get any clearer because I'm watching black people pretending to live whites lives. It makes the future modern brain wonder what the hate was all about.
26-Dec-2020
---
Dr. Seuss' The Grinch: Musical 2020) 
The one time of the year where we show amnesty to a child predator banished to the caves because of a holiday. He turns green from a life of despair and lack of sexual perversity. Poor Max. Matthew Morrison is hated for his perfect curls, right amount of body hair, a nice gut and Leah Michelle professionalism and he knows it. Perfect casting for the The Grinch. The musical doesn't suck because of him, it is saved by him. A professional never sweats, never disconnects and never stops giving it their all. The mask lets him down but daddy was fully encapsulated. We hate daddy for calculating our pleasure but we'd eat it ASAP if we were caught in a forest or in a bathroom by accident. Wink. Wink. The songs are very outdated. Kids can't eat all the sweets that fill them. They don't know what sweets are and their parents can't remember why they banned them. It is a Whoville delicacy. The white bear meat looked really tasty too. Anyway, the pederast wants to destroy Whoville Christmas to honor the anniversary of when he got caught molesting a child that wasn't related. Cindy Lou saves the day, a green man woody makes a comeback, they all exchange presents they can't return and a molester makes it back home.
10-Dec-2020
---
Undoing, The (2020-)
The killer is not who I thought. It was a slow tread to the courtroom but that gave us time to loom over some well illuminated characters. Noah Jupe was playing with and absorbing the masters. Hugh makes you want to be Elena. Noma Dumezweni was a commandment and the voice of Darth Vader's mother. Donald Sutherland found an organic hard-on. Lilly Rabe applies her frenetic edge to a woman in charge. Mathilda DeAngelis is a rocket. Ismael Cruz Cordova is a missile. Edan Alexander is sweet. Rosemary Harris is a Meryl inspired craftsman. Nic's icicles are made of diamonds. The story is as much about marriage and family as it is about crime. Marriage is the victim. The direction needed a style makeover but the words came to life.
01-Dec-2020
The series is too distant to profile which makes it hard to cling to. Nicole eerily returns to "Far and Away" and "Dead Calm" personas and it's intriguingly off-putting. Hugh Grant is still the guy whose cummerbund you want to fix and the mystery contains possibilities. I think I know who did it.
29-Oct-2020
---
Dash & Lilly (2020-)
Younglings interweave fantasy into their humdrum lives to add adventure and find a true sense of love. To believe in love we must accept the fairy tale concoction in our heads. To endure it we must neglect all realities on our way. The cast is charming and sweet, Christmas in New York is a one and only and traditions are adaptable. An appreciated Christmas card from a kindly neighbor.
13-Nov-2020
---
Someone Has To Die (2020-)
Boy sent to Mexico to avoid war and to study returns home, with a seductive male dancer in tow. The 50s saga unravels sex identity issues and makes the threat of a snitch, survival mode. The son is grappling with gaiety while enduring a fake proposal to a girl he really hates. The father is the lord of his castle oblivious of the killing, cheating, debauchery, scandals and crimes of his ships. One little spoiled girl twirls her tongue to avenge her betrothed's rejection, her goal is to sink his ship. The more ships honking their horns, the harder the lord's Titanic sways. The lord's job is to hunt homosexuals, jail them and enforce corrective violent therapy. Cecilia Suarez does not talk like her "House of Flowers" character because she is beautifully channeling a mother worried for her free-spirited son whose desire to escape is also hers. Carmen Maura is a killer played by a "killer". The three boys enticed in their own individual manner. The dancer showed us his moves and impressed. The director shot his ass and it was magnificent. Daddy looked younger without clothes. There are potholes. The boys relationship could use better clarification. Why were they friends? Exter Esposito is still divine. Manolo Caro develops powerfully diverse characters and then punishes them. This time it worked.
19-Oct-2020
---
Haunting of Bly Manner (2020-)
It takes us to the same places so many times that we can figure out its outcome. I wondered if surprises would have popped more often if told in sequence. I understand that black women don't want to be maids but the commitment level for a realistic character needs to make sense. You don't wear designer clothing to clean a mansion. The mop was taken away from the maid and passed to a child and the vacuum didn't really stay on. How the fuck did she clean a mansion all by herself? Very good performances keep it chugging but the art hits the wrong part of the brain. The lesbians finally have their "Titanic." Hooray!
17-Oct-2020
S1E2. The premise is hauntingly decadent. The bullshit has been cast aside to allow the mystery to breathe. Victoria Pedretti as the caretaker of cuties doesn't stifle, always persists and treats the children to a fantasy world of security. The babies are made of sunshine overexposure and creepin' fuckery. T'Nia Miller's character is, so far, underwritten but her soliloquies are ardent. Henry Thomas is putting his superior experience to use. Before I realized it was him I thought it was Colin Firth. Good job, my boy. As soon as Miss Gugino enchanted a wedding party into partaking in a nine hour drunken haunted folk story, she had the upper hand. She slithers her words to make women uncomfortable and make men wet. It's not as complicated as the other one made itself and I trust it.
12-Oct-2020
---