All Posts Tagged as 'Horror'
Welcome to Errattic! We encourage you to customize the type of information you see here by clicking the Preferences link on the top of this page.
Hole In The Ground, The (2019)
Single mother starts a new life with her son in the boondocks. Woods are spooky with a giant hole in the ground. Baby boy disappears into the woods and returns different. A neighbor's history tells of a mother falling apart at losing her son to the woods, going to prison, killing her son and being constantly haunted. She becomes deranged, unacceptable but tolerated. No one believes her truth because all nutty people are considered liars. But the nutty people are always right. We don't want to look at that shit so we ignore it, the way we don't Santa and Barbie. Mama believes the lady's mythology until she too faces that dilemma. The child is a spooky chill, the mother's face speaks volumes and the director allows us space to breathe. Cliches disrupt the flow. Dreams no longer surprise. The end was a meh and a what. Craft without sense.
29-Nov-2023
---
Nun II, The (2023)
If beliefs cause faith why can't we believe there are no demons? We have to fight them first so we know we're good. Taissa gave great face and Storm Reid was her partner, lapping it all up. They had an interracial team-up that felt genuine. Jonas Bloquet was eliciting Hammer tremors. The nun was still glorious, showing up scantily but creepy and ready to blow. Her backstory held. It's fun watching scared little mean girls.
17-Nov-2023
---
Scream VI (2023)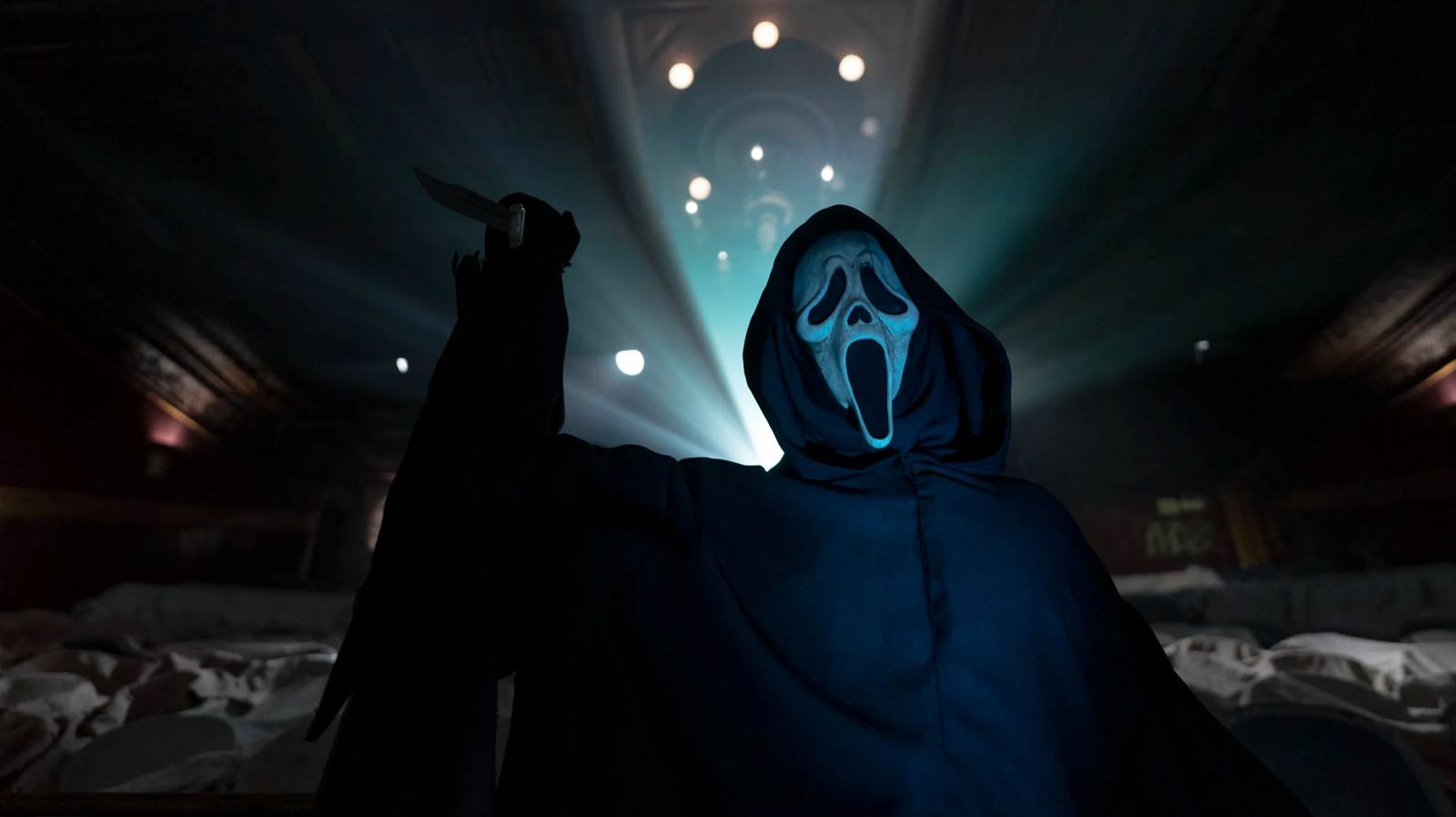 Exactly what I didn't expect, in a place I wouldn't think of.
16-Nov-2023
---
Scream (2022)
I was surprised by the comedy horror tag. I saw nothing funny except for all the situations that put Ortega in harm's way. She was one of the bright things.The ghost costume needs an upgrade. The voice actor for Ghostface sounded like a harmless prototype. It's nice to remember the past but it didn't adhere to logic. The newbies were social media born and nothing more. I applaud Neve for bringing her original face and showing us she can act. She looked great. Cruel deaths are only delegated to males. The director did well with horror but the wink, wink trivia isn't cool anymore. That joke only works once then it becomes annoying.
13-Nov-2023
---
Gen V (2023)
The finale entered the Buffyverse and maintained its excellence. The massacre was surprisingly joyful. Creativity was active. The newbies accomplished. We like them, even the evil ones.
03-Nov-2023
I felt yesteryear's essence. When access is limited, you shoot for the heart. Creating superheroes with limitations makes them more susceptible to bleeding. Hurt is the crux of the Superworld because it is in every other world.The series mind-blows and sets the future of comicbook heroes by having heart, progressive CGI and identifiable respect.
22-Oct-2023
---
---
Jake Wheeler is becoming quite a twink daddy. Devon Evans is aging in reverse. He looks like a kid. Lexy is gutsy without a personal life to lift her up. Jennifer T. and Jennifer C. need to battle for best bitch titles. The writers toned down Jennifer's character and shenanigans and she beams because of it. Devon Sawa has the best character, up to-date. I kept seeing Sawa's name on the credits but couldn't match him to his character, until now. Wow. You mean he was the hot method actor who plays the President? He is as precise in his acting as the puppeteers were on Chucky. The lip sync is perfect, different movements are being explored and the bastard is as funny and wicked as ever. The focus of this season is The White House and aging. Love it!
03-Dec-2021
---
Fall Of House Of Usher, The (2023)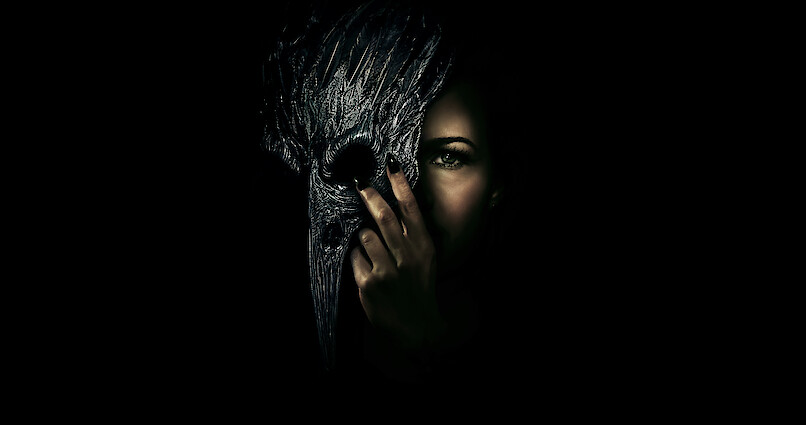 I understood the excuses but I didn't get the obscurity. The finale was a realization of how much of a merry-go-round the production put us through. The Final Destination kills should have ascended from that. When you add magic to horror it teeters on fanto realism. It made my head overload...with questions. Where was Lenore when daddy redecorated her mother's room? She asks to see her mom 5 days later? I believe one of the Dupin's got taller? Bless you, Sir Hamill. Once his character clicks we look forward to seeing him again. The mumbo jumbo accommodated what was easiest for the storytellers. The merry go round speeds up, there are few surprises but the cast and dialogue are superb. What fabulous creature is Gugino's character supposed to be? Is Pinhead her boss? I hope it's the girl one.
21-Oct-2023
SE5. There are so many crisp performances to marvel at. The story captivates but the horror aspect diminishes it. Whenever he gets a vision, we realize how the next victim will die. Stretching the story doesn't mean much if it once ended up in the trash because it contained too much information. The flashbacks are served nilly willy. The saboteur has no meaning but I love her. Poe's themes are observed but not acknowledged. When a creator succumbs to the title of the story he is manipulating things to fit not click.
20-Oct-2023
S1E2. Succession musical score adaptation is too blatant and soon to describe rich family hierarchy. The actors play it well but the characters are as interchangeable as their sexual proclivities. The scares are great ideas that are poorly executed. The mother's beginning is a testament of that. It should be scary but it's not, it didn't grip or create empathy. Flanagan name drops everything but the art he's pilfering. The story does not flatter Gugino and her character is beyond mysterious. I heard Hamill do a Joker laugh and I was amused. Flanagan still hasn't figured out how to shoot in the dark. The admirable parts are the ones created by accident.
19-Oct-2023
---
Boogeyman, The (2023)
The film shook our paranoia but failed to capture the man in Boogey. It was another Steven King spider.
11-Oct-2023
---
No One Will Save You (2023)
It would make a better short film. Edit right before the lead repeats what she just did in a different location. The shots were joyously inventive and respectable. It was great apprentice work, but when it lands on fantasy, it makes no sense.
06-Oct-2023
---
AHS: Delicate (2023)
S1E1. Big K is horrific and almost interesting. Emma Roberts is avoiding the camera, lest it tell something. She only understands ditzy blonde characters. The idea is a respectful homage but production keeps hurting it. Fantastical coincidences are painful recreations and hallucinatory effects are weak. We can only concentrate on one big thing at a time. Ryan always wanders. It seems like we're counting down until a stand-in with plastic taped to her butt, creates the illusion that we are witnessing and recording K's magnificence, naked.
27-Sep-2023
---
Tortured by 'mom and dad': Boy, five, died after his brain was 'obliterated 
A couple charged with beating their five year-old adopted son to death and leaving his brain 'obliterated' posted a fundraiser online to pay for their attorneys.
---
Fear In The Night (1972)
Angelic training makes a wife susceptible to malice because they are mentally unstable. Legends of art accelerated the drama. The table turn was sweet and the film wasn't a horrible waste of time.
22-Jul-2023
---
Girl Next Door, The (2007)
A boy learns the word slut from his mother. An orphan teenager and her polio stricken sister are adopted by a single mom and her 7 children. All is good until it's tragically not. Based on fact, the story follows the boy next door with a crush on a teen dream that tears his world apart. The aunt's brood are the product of perversion and horror. The abuse was horrendous enough to make you pull your hair out. Some of the scenes are oxygen intolerant. The boys/men faired better than the girls/women. The boys interpreted it as a sport while the girls/women dreaded everything. Had the aunt had Piper Laurie chops I would have shat my pants. Safe and artless. Teen dream did not give us more than was written but she was effective. The film works because when a monster has the power to influence one person, the whole community will join in. How does a child get help with that kind of force? Heartbreaking.
17-Jul-2023
---
65 (2023)
Dinosaurs are tired, saving a girl that can take care of herself is trope and the science fiction wasn't specifically satisfactory. How many bullets does that one gun have? Why did the girl use all of the bombs? The dinosaurs are typical with little variation. There isn't much more that film can say or do about/to dinosaurs. We know everything. Most action sequences placed me in another's movie with no respect for originality yet it struck as a future cult film.
09-Jul-2023
---