TV Posts Tagged as 'By the Numbers'
---
Rating key:
Welcome to Errattic! We encourage you to customize the type of information you see here by clicking the Preferences link on the top of this page.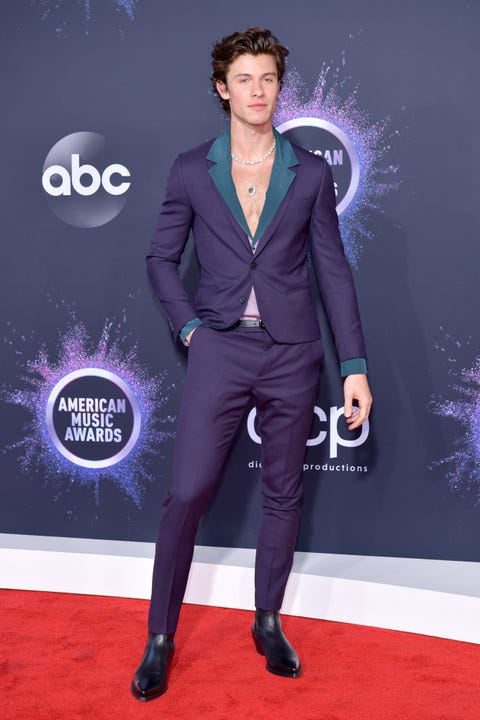 I have no words...
25-Nov-2019
---
I delighted in Jason Ritter finally putting those asshole tics to use but the upgrade was for mama. No superhero is flying around her house until she says so!
22-Nov-2019
When mama discusses the mental incarceration of racism to a son that's becoming physically stronger, my negative comments became obliterated. The writers ventured to give us a modern mama willing to be sensitively honest with her child and equip him for life's challenges. Respect.
20-Oct-2019
A subject worth exploring in a culture historically evaded. It moves better when it tightens the reins but it's self awareness, interspersed soundtrack along with sprinkles of bleeding sap, drain it.
18-Oct-2019
---
Let It Snow (2019)
Christmas teen puff. Everything is safe and unrealistic, its sole purpose, to make us feel good. Like most holidays, it's the music that lingers.
18-Nov-2019
---
It has a problem growing up.
08-Nov-2019
Why is Patricia Heaton acting like she switched bodies with her teen granddaughter?
27-Sep-2019
---
Rattlesnake (2019)
A film practice run. It's hard to gear up for characters minutely defined especially when they easily accept transcendent ideas. We need insight to understand their choices. Debrianna Mansini casts a lustrous presence that established "no other dead need apply" and Theo Rossi squished craftily.
28-Oct-2019
---
Superstore (2015-)
It's ok. The next two had me eye rolling.
16-Oct-2019
Uh oh. The third episode on racism, made me laugh.
30-Sep-2019
Even though Ferrera and Feldman are super cute, the characters are super cocky with no discerning bulge to back them up. It integrates social media topics to appear cool but its view doesn't distinguish it.
29-Sep-2019
---
I wanted to like it but it's too lenient and cute. I wish them luck.
25-Sep-2019
---
Emmy Awards (2019)
I tuned in as radio while I prepared dinner. I missed the first hour because there was important wine to drink but I tuned at the beginning of the second. Almost everything I hated won. Hollywood creates realistic art but has trouble appearing realistic. Billy added flair and Halsey held my attention, everything else was soap. We need to be convinced that human representation isn't a part-time job. Being politically correct has made everyone boring. The host wasn't the problem.
22-Sep-2019
---
Secret Obsession (2019)
"Captain America" (Mike Vogel) cues us in but the film's refusal to delude, flips us off.
21-Sep-2019
---
Schitt's Creek (2015-)
Histrionic and unfledged bullshit.
02-Sep-2019
---
Gorgeous ladies...and men, musical zest, smashing show and a hopeful ending. It broke it and healed it...the heart.
28-Aug-2019
"The Man That Got Away." Judy defined it and Billy spelled it out.
25-Aug-2019
It gave us a vogue teaser, it made gold edible and the love story was sexy.
23-Aug-2019
Ryan's episode didn't hand me an enigmatic vogue but it gave me beauty of soul.
23-Aug-2019
Do I have to vogue to earn a gay family like this or is that sentiment stuck in the past? The show retains its high sheen fabulosity but ballroom direction needs to stress its entertainment notch in order to fly closer to Billy Porter's coordination.
21-Jul-2019
The release was due to its faithful history and devotedly charged performances.
10-Jul-2018
Every week it grows in beauty and endearment. One more moon and Papa Murph makes me blow.
Christopher Meloni is now inducted into Daddy Squish Hall of Fame.
03-Jul-2018
It's about family.
27-Jun-2018
Ryan is tapping into the artistic awakening of its raw talent. Learning as they go.
24-Jun-2018
The seed has been planted but in order for it to grow it needs to escalate the celebration.
23-Jun-2018
---
Love Island (2019-)
Finale. My manhood has been restored. I felt absolutely nothing.
13-Aug-2019
Toxic playpen wherein a woman's suffering and desperation is a man's empowerment.
01-Aug-2019
---
Tales of the City (2019)
It suffers from appeasement. It wants to speak for everyone which sometimes creates a whisper. The loud is that family can be found as well as borne. The mysteries don't pump the heart, it confuses gripes with wit and it doesn't break new ground. All it wants to do is represent us. It did fine with that.
29-Jun-2019
---
Bringing the sweet back to comedy. I'll take it.
24-May-2019
The only way to siphon enjoyment is to abolish any thought that this Sheldon exemplifies Big Bang Sheldon. Mamas and sentimentality rule.
16-Jan-2018
Young Sheldon is only a shadow of the adult we know from Big Bang. Continuity frustrates because the child quips about things that the adult version deflected. The fun is limited because we know the child wont make it to maturity, is not invested in relationships and his family will barely exist in his present.
27-Sep-2017
---
Extremely Wicked, Shockingly Evil and Vile (2019)
Efron explored none of the options that would have freed his character to expose the monster in Ted Bundy. The film could have established more instances like the cuts and closeups during the verdict that had us seeing into his soul. The courtroom drama prances around the diabolical murders and the film is not interested in disrupting his image as a charmer (whom in real life had many ticks claiming otherwise.)
06-May-2019
---