TV Posts Tagged as 'Camp'
---
Rating key:
Welcome to Errattic! We encourage you to customize the type of information you see here by clicking the Preferences link on the top of this page.
Below Deck: Sailing Yacht Reunion (2021)
Part 2. Whomever lit Alli created the illusion that she was sporting a golden nose. Poor Sydney, slowly melted into her environment. Everyone was celebrating the birth choices of women too irresponsible to avoid it. The women were lauded and supported while the giant was crushed. The world has a habit of labeling mothers great without them ever doing anything. This is the allowance an abusive mother uses to convince people that her terrorized children are fine because they're clean. We don't know her. Andy, just because you think you have the best nanny in the world doesn't mean you're an expert parent. Did you know that babysitters spit on your baby as often as restaurant staff does on your food? People with nannies aren't parents, they're providers. Women live on fairytale trips and sexual hangups. Women are allowed to make the same mistakes as men and be controlled by sexual desire. They used to call it whoredom. I say women are becoming men. Why are women berating each other for getting wet over a douche with great hair? Sabrina's aunty decided on a giant. Her mistake. She's an elder who should have known better. She destroyed a giant kid's life to embolden her own. She got what she wanted. Thank the fool for the sperm and move on. I hope you enjoy the attention. Good luck, mija.
23-Jun-2021
The ladies were so made up I had trouble identifying them. The captain is down for sexually unidentified relationships. Wink, wink. The crew agreed that Natasha was delicious but a liar. Colin is still a mystery. Sydney looked like she needed some drinks. Daisy looked like a plucked daisy. Alli is still reacting to everything Gary says. Gary defended his houndoggin' by blaming hormones and man shit. He rocked gorgeous hair and apologized profusely but the crew brought their ball slicers and left him writhing on the floor. It's better than what happened to the giant. He wasn't there but Samantha twitched and... his public hanging is tomorrow? (Hey dood, tell everyone you're gay.)
22-Jun-2021
---
Loki (2021-)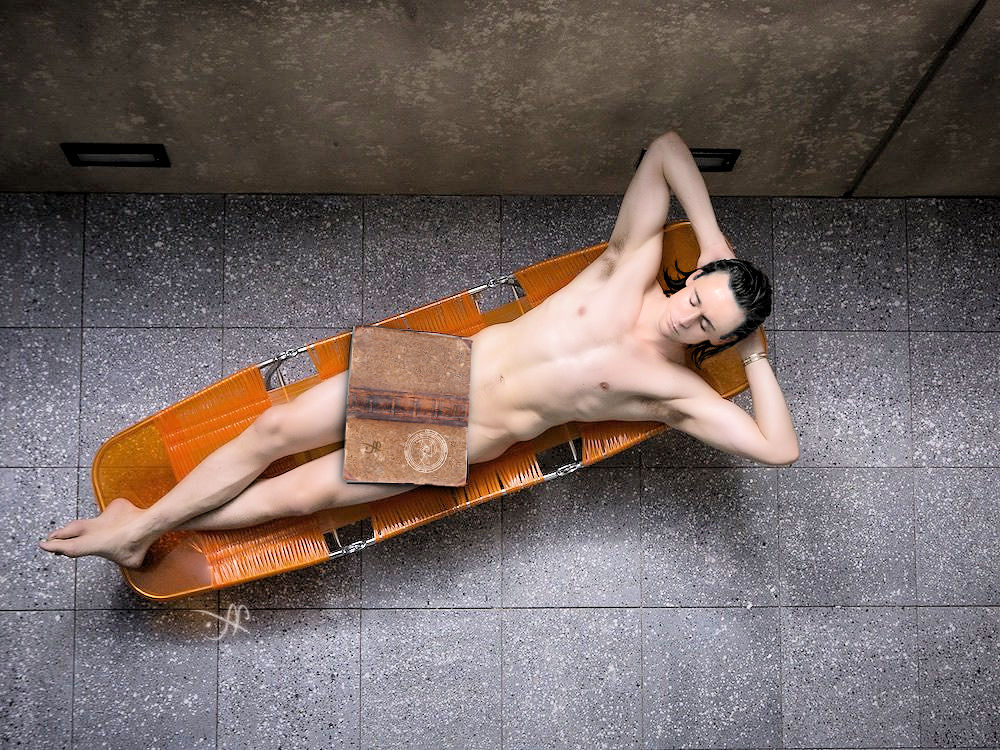 Loki's Quantum Leap. Bewitched and I Dream Of Jeannie generated enough magic effects per episode to keep its fantasy alive. A lot of the effects weren't right but they kept trying until the magic was perfected. Loki used his magic to dry his clothes. Whoppee. Cheap Disney. It'd be nice if Loki could interact with our world but the writers' imagination don't fly that high.
17-Jun-2021
It elicited no words or thoughts from me. I appreciate that Tom Hiddleston did not swing the character of Loki towards Jerry Lewis caricature. Loki is a ridiculous puny god that whines about birthrights and shit. He's a loser tasked with saving the world to betray it. His life is as insignificant as his death. Hiddleston and Owen Wilson have chemistry but that's probably because Owen hates life. It's a mish mash of things that don't inspire me.
12-Jun-2021
---
Below Deck: Sailing Yacht (2020-)
The crew got to serve a yachty slave crew. Captain confided his dick needed a wide angle lens to capture its full impact. Daisy couldn't leave the boat without making a feminine princess feel like she's worthless for liking scum dick. Colin has a crush on scum dick. He has a jealous eye and a broken heart. I hope he goes home, mourns his dog and makes peace with it. Sydney became diseased when the first mate rejected her. She smashed her vagina in front of the men and all they could do was swallow hard. Natasha was amusing. Alli is destined to be made fool of again, probably by Gary, on future TV. Gary needs to go oink. A good 12 inches should fix her. Bitch be cleaning the boat with her tongue. Sorry, mate. Samantha and giant Darrin were not promoted to anything. Bummer.
14-Jun-2021
The crew agreed that Gary should have never been born then promoted him. Gypsy woman entrapped Green Giant into having babies. Naughty mope. She'll take a green card from anywhere. Captain Pop got slurpy. Spydeck remains an enigma. Sydney still horny.
07-Jun-2021
It was the Hocus Pocus charter. Giant discovered his dick turned red because the bruja is using pussy cement. (I told you!) One of the high commanders from the witch colony claimed the coven was rejecting her because she was the most plastically altered/beautiful. I couldn't tell them apart. Captain was nerve wracked. He seemed like he was going to call his crew idiots and jump ship. Natasha served dessert in a trough for pigs. Really? Plastic people can make irreverent comments about lowly people but the lowliest should never be caught criticizing them. "We pay for the servitude, so shut up!" Poor Alli. Those bitches.
24-May-2021
The Captain was done in by mammoth equipment. A charter of women came to lounge, dispute and to show America that their lifestyle isn't healthy for anyone. The giant's penis is turning red and the culprit wants to jump ship. Brown girl lied. Daisy celebrated. Gary is living his best life.
18-May-2021
No critique. I felt like I was watching a special episode of Baywatch or worst, Flipper and took pity on them.
11-May-2021
Daisy was murdered and it had nothing to do with Natasha. Captain Pop was as befuddled by Daisy's lame attempt at a Murder Mystery Dinner as we were. He looked like the only adult at a kids' table. He should have been included somehow. It's not befitting a captain to appear lost. There are so many excellent swimmers on staff. Why didn't one of the crew get pushed overboard? It would have been dramatic. The giant saved the day then got disgusted when his chiquita showed interest in Alli's labia. The Chucky of the Sea tried to give Sydney a rise by making out with Alli like she was Sofia the First. Sydney got her revenge by informing the viewers how inadequate the Chuck is in bed.
03-May-2021
---
Family Karma (2020-)
They are just like us. They shove success in our faces, the women are in a vendetta to exploit "the man" and secrete his juices and all the men have gay flair. A macho verdict gets upset because his gay bestie is spreading rumors that he's sucked over a 100 cocks. The gay apologized only for saying it. Wink, wink. They pray to give thanks for the riches this country affords them as their country dies. Is that the karma?
03-Jun-2021
---
Saturday Night Live (2021)
The season was a grab bag. Instances are not as easily remembered as moments. The Season finale was a cumulative effort of insanely funny moments. Weekend Update stands atop the heap for generating the most laughs. Everyone had a turn to belt one out and they scored. A complete audience energized the atmosphere. The skits were sharp, edgy and cruel. For one night they were allowed to be themselves and make fun of us. Yes, we need fixing. SNL allows us to laugh at life's most angriest parts on Saturday so we can face them on Monday morning.
24-May-2021
---
SE5. I'm not done yet. They talk a lot. I wander then I rewind to listen that they are griping about the same depressing shit as last episode. Did Hollywood run out of realistic looking hair or are lousy wiggers not fireable? "Give Daddy the homeless wig." Daddy's hair drips and droops and looks exactly like that. The cast is jelling but the story needs some mushrooms.
14-May-2021
A great pastiche of superhero adventures and the miserable lives it processes. It's familiar, obliterating and fun.
09-May-2021
---
Bob Hearts Abishola (2019-)
The only actors doing Wakandans right.
11-May-2021
Is it improper for me to say that I wish someone else would love Abishola?
31-Mar-2020
The leads do not align, Bob's family grates and reverse hate is not progressive.
08-Nov-2019
Exploring multi-cultural attitudes to life problems is interesting. The black characters sparkle but their counterparts appear like unwanted houseguests. I'm sure good writing can fix that. (I liked it.)
25-Sep-2019
---
Reunion 2. The Hannah/Kyle dispute was tucked away. Kyle is the middle aged version of her fiancee and the man of her wet dreams. Carl's hands spoke and touched everyone. He did the giant thing and they swooned. Lindsay spoke like a man and got appreciation. Luke smashed Hannah's face in the jelly jar and brought down the fourth wall of reality TV. The host pretended minimally to scoop it up. "No. Really. It's not, we're not, I'm not, none of us are... fake. Really."
08-May-2021
Reunion. Hannah cried at every word rhyming with Luke and puked at every reference to Kyle. Kyle busted his rubber bands and walked out. Luke is still apologizing for being horny. Host did not offer Carl's giant hands their own seat or their own questions.
30-Apr-2021
I had a doll like Kyle once. He was blonde, four feet tall with rippling muscles, and a thong. He could pop rubber bands with his biceps. I had my seven foot black GI Joe fuck the shit out of him every day. My mother noticed the cum stains on Kyle and made him disappear. Something akin to how Hannah feels. She admired him in the toy store window when she was a tot but her mother wouldn't buy him for her. Shush, honey, that's only for boys. She can't get her hands on him. He's so disgustingly dominant for a little dick. I want him! No, I don't! Luke what? If I were Ciara I would have gotten Carl fucked up, up my dress and convulsing to his giant hands by now. Next morning. Car screeches away. Who was that? Carl. He had business to take care of. Really? Lindsay. Not being self-conscious of what she's doing makes her a really bad actress. Happy married with children!
23-Apr-2021
Stephen found out the hard way that there is no pleasing a woman. Dude, they're cocaine and we're weed. Wear them out.
05-Feb-2021
---
Once Upon A Mattress (2005)
Incestuous queen bequeaths that all her son's prospects be put to an impossible test if they want to marry him. No one in the kingdom is allowed to marry unless he does. Princess Tracey Ullman is onboard to annoy the crap out of Queen Carol Burnett and to outmatch her. Ms. Burnett is a cinch as a dastardly queen prone to fantastic outfits and high performance energy. Ms. Ullman has a lot of everything. Zoey Deschanel was a fitting bubble princess that plotted to make sure the new princess passed the test so she can get married to Mr. Schue. A baby Matthew Morrison plays the delicious asshole prince, except cuter. He is tasked with making everything happen. Carol gets her moment as does Tracey and others but the score sucked. It was gibberish. The performers never stopped, though. Effort and memories resound.
07-May-2021
---
Temptation Island (2019-)
The series encourages eating from the forbidden fruit so when the lovers reunite they can be put on trial. The prettiest boy in the world is a conniving robot with missing essential parts. That girl DID NOT sleep with him! (Cue the video.) Dude, start experimenting with your pink hole. Gay and porn will provide you with a home and some play money. Erika & Kendal. Daddy Walberg did not let Kendal out of his seat until his dick was deep fried. Chelsea & Thomas. Thomas sat quietly as Daddy Walberg paraded all the better options his girlfriend has but later went backstage and pulled his hair out. It was growing in well too. Kristen & Julian. As flat as the pages of a fairytale that will never see publishing. We don't read Shakespeare but we talk like this? In cliches? Of course, the cheater didn't cheat while on Temptation Island. He no like that kind of candy.
29-Apr-2021
It's been a downcast season. I still want to sit on Mark Walberg, tweek his teets, burn into his baby blues while he provides psychological therapy and I rock up and down. Chelsea & Thomas. He promised his hair treatments would grow real hair in an allotted set of time and failed. She met someone whose plugs are finished, can lift things and doesn't shed. Erica & Kendal. She can punish him however she wants. He thought the purpose of the show was to go on a Fantasy Island type honeymoon and shoot some porn. Awesome, right? Honey, the court will look the other way. Anything you want. Erin & Corey. The most beautiful boy in the world and man's most popular choice. You want to lick his faults like ice cream but he's a pendejo. Yeah, we'll lick a pendejo, but he aint going to taste like ice cream for very long. The show paid a sex worker to tell him that what his willy can't accomplish his pretty face can. Rah, rah, rah...only if he joins our team as a super bottom. Viva Mexico! Kristen & Julian. Fake and shriveled up. Tempters get no empathy. Someone asked them if they wanted to go on TV and destroy some relationships and they said yes. Homeless deviants!
22-Apr-2021
The temptation is mighty man boobs.
21-Jan-2019
---
Below Deck: Sailing Yacht (2020-)
Daisy's wish that brown girl would fail at everything was overridden by juju food seasoned to perfection that caused outbursts of joyful magical sensations. Daisy needed to check her own department. They left Captain Pop without any clean black sexy underwear. Are they nuts?! The citizen application seemed very disappointed that the giant fit. What does that mean? The tip of my baby finger is snug... that means he's...2. Two Feet? Would I have pointed it out if it was 2 feet? Oh shit. I would but in a different manner. The fairytale crushing Bizarro fuck accounts for her sudden flow of tears and romantic reminiscing. She will never be as good as this. Might as well fuck with this clown. The boat is full of juju and the señorita has a few powders of her own. (Is it the cement my mother prescribed to my best friend to make her husband think she was a virgin again?) Whatever brings her closer to opportunity. She meant home. She wants to give back. You can't have it all. Gary is a shag monster! Glistening soft drunks are the new swag. I asked him to lick me upside down and he did! You don't let guests dehydrate, especially nice ones. Giants tumble.
27-Apr-2021
Natasha told Daisy to "kiss off" by turning her food into art. Giants consume, peek and hibernate. Everyone wants a shot at Gary, his cheeky sensibility and spotless ass. I'm sure it slides right in. (Sorry, "man brain" on.) They spent a lot of time being defensive about smokers. Smokers separate as a courtesy to everyone and to bond with other smokers. So the fucking what. Everyone else wasted time obsessing over the idea that a human can do that. Sydney qualifies as a "pyscho sexual slut" who's gonna kill to get her man.
(Oops, "man brain" again. "I'm really trying, mama. Please don't hurt me!")
20-Apr-2021
Blame it all on Natasha.
15-Apr-2021
Captain Pop has the chill to relax and the stern to discipline. Ahoy. The gay charter were dressed in "red alerts." The Penguin threatened his pet Pugsley with the fat farm if he didn't stop eating after getting home. Ouch. Ok, then. Maybe the reason the boy devours food is because the family keeps turning meals into parties to avoid emotions. The marriage proposal to his daughter's boyfriend was cold, cruel and deserving. They appeared to seal a contract. It's a probability that the daughter is still with the boyfriend and faking it for their betterment or Penguin thought he could steal a good fuck for himself. Daughter stopped eating and drowned her woes in alcohol after the engagement and threw up. "You parental-privileged, fish-eating, fat shaming, climate swallowing, child torturing, slave driving, vagina-hating and inappropriate froth."
07-Apr-2021
A woman's kryptonite is a horny man whispering momentary sweet nothings in her ear. A man's kryptonite is his dick. The crew spins the bottle and force strangers to kiss. Decadent. A decent charter gets eclipsed by out of bound cliches. A gay father married to his daughter's ex, children with permanent scowls on their faces and exes riding the money trail onboard to poison the atmosphere. They sexually harassed a woman's giant, nose sniffed privilege and dick shrank perversion. Where's the progress?
29-May-2020
---
Cruel Summer (2021-)
Nerdy determination transforms into popular slut by befriending her rival, bestie's friends and boyfriend and dumping her dork tribe. Things go awry when rival goes missing. Politics are assigned as soon as the first secret spills and everyone chooses sides. They all feel guilty but only one is culpable. Our protagonist is cancelled and disciplined to wear frump goth until the jury deliberates. Its mindless, trashy entertainment served by teen pies desperate to stir some whipped cream and stale croutons (actors) that never made it to the oven but are closer to the kitchen.
27-Apr-2021
---
Nasim Pedrad plays a fourteen year old boy with cosmetic enhancements, a balding auntie wig that isn't glued to her neck and the swag of a girl whose sure she's going to get an "A" in drama. Her statement is overshadowed by how she feels about boys. She adds confusion to the sexual revolution. Had Pedrad cast a boy of her own heritage to be an example of how she wants her future to look like, she might have created some sweet art.
21-Apr-2021
---
Married With Children (1987-1997)
I never realized how much female input there was in scouring the marriage of an alpha fucker and our mothers.
15-Apr-2021
---
"The Boy" read the Russian incantation that turns him into a doll during his wedding ceremony. Mike seems to be the only cast member to have understood the irony of The Americans. Natalie freaked out about the fat fuck not marrying her like they were giving out Emmys for it. "Best Outburst By A Communist" in the reality TV genre.
28-Mar-2021
It no longer seems viable that the main purpose of the show is to celebrate interracial marriage. It's a business contract. Men who have trouble corralling local women have to go abroad to find a strong woman willing to give them what a man needs and able to fight to keep it true. More babies; more man freedom. Unfortunately for man, women are evolving all over the world and man has no time to ponder. They nag as much as the American bitches.
A woman with power fishes overseas because she needs to feel like a woman again by the crude affections of a foreign alpha with a penchant for America, sex, shackling, expensive gifts and more money. I don't think getting your head chopped off for an orgasm is worth it but... They all deserve each other.
(P.S. Did Julia call "The Boy" a doll? Awesome. He's turning.)
01-Mar-2021
Natalie and Mike's ferocious mother. Natalie turned into WandaVision for one night and it was glorious. Does her country allow her to be this independent and vocal? She was on a mission to get what she deserves. Mama came onboard to judge. Both women were hardheaded. Mama Ferocious smeared Rachel with butter and slapped her son with a tail and an elephant moniker. They were Avengers united in the quest to do what's best for Mike. Unload him/inherit him. Brava! Rachel won the day and our hearts. Has she? Madame Meow and her son. Meow forgot to check the other ten phones he's hiding at his girlfriend's house. He's setting her up and she is letting him. Why? It's dangerous to conceive that her actions are ok because she likes it. Andrew and Amira. Nasty, dude. Maybe what The Boy needs on the farm is a man.
26-Jan-2021
---