Movies Posts Tagged as 'Camp'
---
Rating key:
Welcome to Errattic! We encourage you to customize the type of information you see here by clicking the Preferences link on the top of this page.
Maleficent: Mistress Of Evil (2019)
Jolie's Maleficent is a sublime creature that never got a good movie written about her. Her work remains unmatched. Jolie, learning etiquette was funny and bright. The dinner choreography didn't make sense. Maleficent overreacted when the prospective in-laws hadn't hit her soft spot yet. Her denial of murder should have been the catalyst. Once the scene is set, it skits, stalls, enchants and sentimentalizes. It's better than the first one.
Also, don't call a witch evil unless she eats babies.
21-Jan-2021
---
Secret Society Of Second-Born Royals (2020)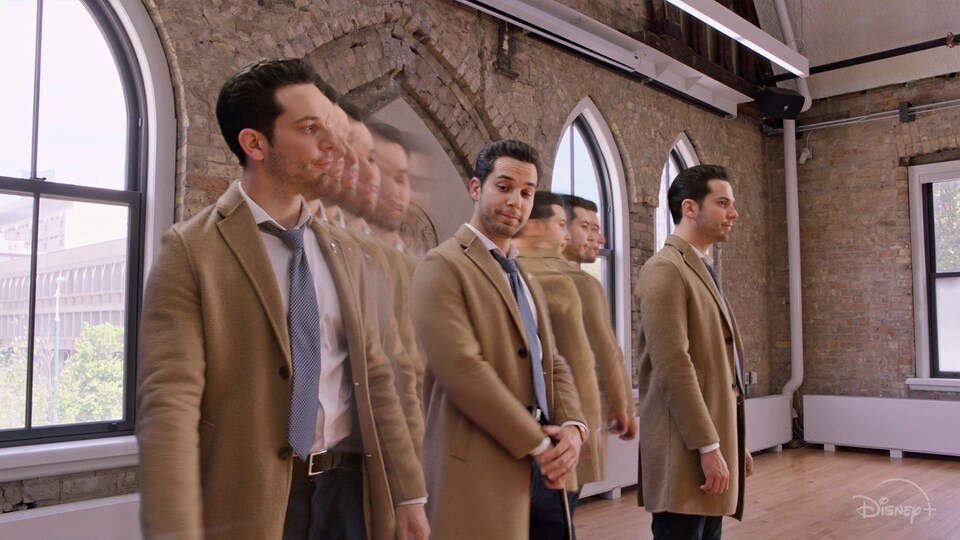 Teens born of royalty and irrelevance (they don't qualify for a crown) are redeemed with superpowers and covert missions to serve their nation. The powers are light, the kids are sweet, the action is wavy but the heart beats. A gay superhero mentor is a bonus.
21-Jan-2021
---
Alice Through The Looking Glass (2016)
Alice trips that she's a pirate, the savior of the unrighteous (Mad Hatter) and a liberated heroine. Hahahahahahahahah.
18-Jan-2021
---
Dumbo (2019)
Everything elephant was precious but the presentation is preoccupied with telling the audience how to feel instead of writing it. If you can't find the words or interactions, add more magic. The pink elephants were successfully woven in. It was happy.
18-Jan-2021
---
Fantasy Island (2020)
Michael Pena is not a suave sexy latin charmer. I thought he was going to play Tattoo, running around in a baby cart yelling "the plane, the plane." Maggie Q exuded the elegance of a legend but had no chemistry with her token black family. Lucy Hale, sporting a disconcerting schnauzer cut was too much. It was a total disrespect of a shitty show that entertained.
12-Jan-2021
---
First Wives Club, The (1996)
A feminist excuse to avenge a man for wanting tighter lips. Great actress charm deduced to a stigma. If feminism was all about cutting daddy's dick why all the fuss to get their children married? More witnesses? What the fuck is the difference between a regular lesbian and a big one? More tongue?
02-Jan-2021
---
Hand Of Death (1962)
A scientist thinks he's developed a nerve gas that immobilizes instead of kill. With the support of his love establishment and business connections, he is granted money and freedom to keep his experimentation thriving. But weary scientists have accidents. The gas fumes turn him into an Unfantastical Thing. The coincidences are comical, the scares don't stir a tree but Paula Raymond is a fantabulous scream.
01-Jan-2021
---
We Can Be Heroes (2020)
It's a kid's film. There are kids in it. It looks like candy. It's stupid. You mean brilliant stupid? No I mean silly stupid.
29-Dec-2020
---
Just Another Christmas (2020)
Once the lunacy takes a seat the Ground Hog Christmas motif finds its groove and its heart. Daddy wakes up every Christmas but doesn't remember anything he did all year. He wakes up to grown kids, a failed marriage, a mistress, three dogs and a few makeovers. He spends Christmas abhorring the man he has become and can't control. The family is loud and homey, the sentiments are sweet and the idea is respectful. Feliz Natal.
25-Dec-2020
---
Christmas Project, The (2016)
The adventures of future supremacists as they waft through their own battlefield of family traditions and alpha bullying. The parents are ditzoids driving their children to partake of a Christmas tradition called Elving. You leave presents on the doorsteps of needy/hopeless families everyday until Christmas. The town bullies are on the roster this year. The tween female interest cements hardons and impels macho competitions. She looks 20 while the boys look 8. Reality rarely sneaks in and there is no character to get attached to. I pictured future supremacist twink getting married in prison to his alpha bully supreme as he forever pays black fit homeless grand daddies with raspy voices for some sugar. The kindly school bus driver was black.
25-Dec-2020
---
A California Christmas (2020)
A woman can't do everything. Rich Californians gobble up real estate so they can turn the future into an unscientific reality. Hot country girl can't maintain the farm, has an ailing mother and a spunky sister. Hotter rich player schemes to get her to sell him her home at an astronomical price so they can build malls or something. He infiltrates the cowgirl's pants by pretending to be a Mexican ranch hand. Hotter is a beautiful mix of Superboy eggs and Zac DNA. Whomever was in charge of casting needs to be hired for our next gay friendly Christmas preach. I don't want to see people like myself on a screen that I pay for. We want the people that God granted the gift of beauty to. He wants us to be inspired by his art. So we shall. This film pays homage to that. The music makes you want to see it again, the actors hee and haw pleasantly and chemistry kills stupidity. Ass hugging crotch enhancing jeans, hot old daddy servants, wenches, witches, lesbians, Mexicans... Manny and Ali as lovers would have been adorable. It's a crappy gorgeous joy ride. As soon as Superboy ripped a child out of a female vagina, I was in.
17-Dec-2020
---
Space Station 76 (2014)
I watched expecting to find any reason to turn it off. It didn't feel like comedy but the players were so adamant on cultivating their characters that it gets downplayed as a natural part of life. They live in space, sometimes alone and sometimes with family. Some have seen earth, others have not.
Highlights of the future:
We still have to roll it, light it and smoke it ourselves
The robots seem like leftovers from the NINTENDO R.O.B. collection
The future has picked the 60s as their futuristic style
The tech must have been collected from PeeWee's Playhouse
It's clean
There is only one child in the colony and it plagues her with panic. Her mother wants to deny her joy. Her pets keep dying because mommy hamsters have a tendency to bite their babies' heads off. Is it because she feels they don't have the skills to survive? That's how mommy explained it. Liv Tyler is the newbie getting accustomed to living with strangers and doing her best not to let anyone down. Her boss (Patrick Wilson) is hyper, mentally unravelled and suicidal because he can't stop jerking off to the Grinch. That was funny. Matt Bomer is married to lonely child's mother. She loathes the newbie because she has gained her daughter's affection and she likes her man. Bomer does a "pretty" acceptable job of being man trash.
A story about space that has nothing to do with nerdy technical explanations. I liked that.
13-Dec-2020
---
Blood And Sand (1941) 
A celebration of latino culture, the sport of bull fighting and the sacrifices for love. Tyrone Power is the bull fighting brat that thinks his past accomplishments and sexual prowess make up for his sins and lack of intelligence. His mother prays that he gets gourd by a bull so he doesn't die like his father. She also prays that his saintly new wife never gives birth to a son so she doesn't have to suffer the same damnation. Juan gets everything except the love of Jesus. Linda Darnell is a luminescent virgin whose no match for the Goddess of Hellfire. Rita was the woman whose perfection allowed her to steal anything in the proximity of her reach. When Rita lets her hair down and makes out with the husband in front of the wife we know this slut doesn't give a fuck. It's melodramatic like latin people, it's sumptuous like white people and it entertains like any good host.
11-Dec-2020
---
Home For The Holidays (1995)
Rabid family holiday. Foster's mind is a jumble. Flamboyantly directed, fussed over and disrespected. Robert Downey Jr.'s gay brother flitted about like a crazed woodpecker perching and flapping uncontrollably to our discomfort and limited endurance. Giving a cute girl the sniffles for the entirety of a film is not romantic or sexy. It's a family home visit without the drinks. Where's the fun in that?
05-Dec-2020
---
Shorts (2009)
It mindfucks from the beginning. It's told out of sequence and it has something to do with a gay rock that grants the grabber wishes. Unfortunately, the wishes make you see the ridiculousness in them as they come to fruition. The effects are genuinely gross and creative, the kids exceed expectations, the film is hilarious and that guy from Two and Half Men is in it and he doesn't grate. I had so much fun.
04-Dec-2020
---