TV Posts Tagged as 'Funny'
---
Rating key:
Welcome to Errattic! We encourage you to customize the type of information you see here by clicking the Preferences link on the top of this page.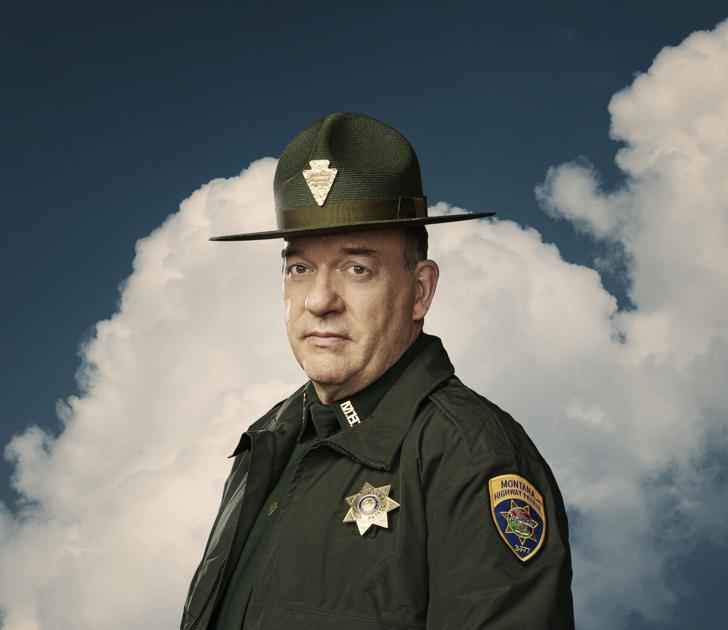 It's a pity there is only one John Carroll Lynch and wife and trans.
26-Feb-2021
It looks like John Carroll Lynch is the only one carrying the series forward. Save the girls, give them love dilemmas and have them start a detective agency. Nix Barbie's Angels (wife and slutty BFF,) tone down the mother/son Bates competition and bring on some hot men. Keep hot grandpa and bitchy mother. They have promise. The wife revenge is intriguing. Kill the rest.
13-Dec-2020
Daddy squish competition, ignorant white girls without parents, "mothers are to blame for everything" quotes and smart dialogue. I wasn't shocked at the outcome, I was shocked at the choice. Twin Peaks dream with a nature show I haven't seen before. I'm hooked.
21-Nov-2020
---
Married At First Sight (2014-)
Virginia and Erik. Why didn't El Pastor ask Virginia if she would give up drinking for a successful marriage when they whisked her away from that party on the beach? Veronica, even children use slumber parties as an excuse to fuck. Erik knows all the answers to a successful relationship. Why is he here with this child? Clara and Ryan. The couple can no longer contain the frozen smiles on their faces. They're melting. She's about to jump out of her skin and bottom pocket has malfunctions. Eek. Briana & Vincent. He doesn't seem genuine. Hailey and Jacob. She hates him. Jacob intimated that all white people are Karens. We no longer have to wonder. Paige. I was hoping to get closure to this catastrophe but no one had the balls. El Pastor came a knocking to have Paige announce to the court that she was not coerced into being a stranger's sex puppet. Maybe she acquiesced because she was assured by experts that it would be safe. If El Pastor wanted to redeem himself, he would have let Paige talk, have Chris listen but not say anything, annul the marriage and tell him to get the fuck off the show. Next week: and the beat goes on.
24-Feb-2021
When a woman tells her husband it's not clicking she's telling him his dick did not make her vagina go clackety clack. She's being nice. Four husbands attempted zipping their wives. Only one succeeded. His dick clicked with her vagina. The other three wives did shut up. BLM attacked the MAF bus. BLM apologized at dinner but Proud boys showed up late and served him raw sushi and steak knives. Boom!
How long are these quacks going to make Paige suffer?
18-Feb-2021
Erik and Virginia. She's high energy, he's a horny old nerd enjoying a young chick. It will kill him, tire him or oops, with the right drug mixture, reenergize him. Vincent and Brianna. I will rub his head as soon he stops pretending he has the answer to everything. Jacob and Haley. Daddy has singe body. Mama wife needs to feel it somewhere in the dark, share it and turn her back on it as soon as he pounces. Ryan and Clara. Ryan is a super pocket daddy. He is super because he's a diamond in the ruff, hung, confident, manly and willing to seem 10 feet tall. I want to play with that piece of art laying across his head. I love it. If she sluts, he's out. Chris and Paige. The Wolf and Little Red Riding Hood. The Wolf's pack/family portrayed a gang rape mentality when discussing The Wolf's bride. Disgusting. They all wanted to bang her big butt like it wasn't attached to a person.
Whomever has the cat must have Viviana visit. She hates them!
01-Feb-2021
---
Behind Her Eyes (2021-)
The mini spells out the psychology of feminists and LGBTQs.
23-Feb-2021
Sexually electric and tediously mysterious with slam bam finalization. A gay man has equal right to employ trickery to nab the giant cis man of a woman's dream.
23-Feb-2021
---
Miranda (2009-20015)
You can successfully write stupid if the cast is willing to forego all boundaries and accept the stupidity in all of us. It can be unrealistic, silly but fun. There are more misses than hits but when they do, they are uproarious. Kisses to Queen Kong and a supportive staff, cunning to break out.
14-Feb-2021
---
Great, The (2020-)
This is the gangster version of Bridgerton. Emperor Peter, not The Great (that was his father) marries an empty pocket princess (Catherine,) devirginizes her without proper fantasy protocol and improper rapey penetration and provokes a sexual political war. The emperor was a child playing with a power befitting its time and privy to men and offensive to everyone. Catherine wanted all of that. Nicholas Hoult's cunt is a fascinating watch. You don't want to fuck him but you kinda do until he does something disgusting again and then it's off which makes him curl into a ball and makes you want to hug him. Good job, dude. Elle Fanning owned her virginity as much as she flaunted it. Slutdom was the key to achieving a turn in power. The comedy is harsh, the actors are yum and the politics are like ours.
13-Feb-2021
---
Dude, they're still alive! They're back with added color. They haven't grown one bit. That's fabulous.
05-Feb-2021
Every party is a cleanse for every dream that wont come true.
07-May-2020
Truth party games. Wow, they really work.
The girls are friends again until the next bout of horniness trumps it.
01-May-2020
The green giant has sexual dysfunction and old people getting it on, is sick.
23-Apr-2020
Had no idea there was clamor for more. It's back to the future where we get to see grandpappy hook-ups in real time. "Me too" is a charity, feminine wiles are an exaltation, closets are for sex not coming out, women love big things, men are horny and crass mugs that only hold intelligent conversations whilst on the hunt and remain stupid after they fox it. I have no idea what they represent but my generation is enthralled and disturbed.
13-Mar-2020
A band-aid of happy endings.
29-Jul-2019
The gay got replaced by a floaty and a scary virgin. The elders are not aging gracefully and the show has gone from being my chore radio to white noise. When you watch reality TV you get to experience the damage our parents wrought.
23-Jul-2019
- Supreme Ken Doll (Kyle) needs to explore why he prefers living in a blur
- Waiting is a virtue (Amanda) - only if you know what you're waiting for
- Lindsay realized that change only happens when you apply it to yourself. Good for her
- The salt (Danielle) was overtaken by hot peppers (twins)
- The inactive (Stephen) needs to divert his hostility towards his parents. They are the reason he can't move forward
- The blistering giant's (Carl) self awareness allows him to take from life easily
19-Jul-2019
In season two they added salt to mild, endowed the gay with a bitch rap and the desperation from separation (relationships/careers) was dialed up a notch. Stephen needs to accept his het counterpart like he'd like to be. If he's really a friend he would appreciate Carl's flamboyance and his disregard for what people think of him. Hotness attracts men. Hot shit spills over. Unless you only have eyes for him...that's a different problem.
15-Jul-2019
It does stereotype well. Twins are still annoying, blondes are vacant, the gay needs an apron, the ex-fatboy is out for revenge and the women still have no clue what's flashing in a man's face. The man knows. Mind boggling. I may become obsessed by it or immune.
12-Jul-2019
---
Victim of Beauty (1991)
Beauty contestant provokes the kidnapping of her baby sister. Sheriff is in town gunning to bring the monster to justice. He fails as many times as he provokes. Jeri Ryan embodied that special something that makes us scream "how can so many awful things happen to this dear child?" Because it's all true! There are surprises and plotholes but mostly there's Devane's gorgeous ape face and a goddess in disguise (Ryan) burning rubber. The crime investigation sucked.
31-Jan-2021
---
Wendy Williams: What A Mess! (2020)
A throaty and battle-weary queen sitting on her throne describing her scars of conflict. She strips another layer of skin and it's boldy humiliating. Oh shit. The hate you give rolls back. It was devastating watching a queen fall apart, reinvent herself and seek revenge in the course of an hour. She outcomplexed myself. It was riveting. If it was fake... even more riveting.
31-Jan-2021
---
Wendy Williams: The Movie (2021)
Ciera Payton was too hollowed and untrained to lend craft to Wendy's huge persona. The accent. She got her Snookies confused with her Lavernes. The tits were great. Why didn't Ms. Payton lip synch to Wendy's real voice? Why didn't Ms. Williams just do it? Why not go balls out crazy and cast a man? That's gold. We tune in because it's grade A gossip but we know it's "fuck you" art.
31-Jan-2021
---
Bonding (2019-)
Carter is still sucking them toes and making us laugh. His character explores his self worth and how it relates to his environment. He made the threesome amazingly loud and had me howling at his penguin skit. Tiffany is the chosen one. Being in her company is a win. She distinguishes herself further by disempowering the beings that lifted her. There were tender moments with boyfriends and exes and exes of boyfriends and friends. The cast was great. It teases you with sex then shoots you in the heart.
29-Jan-2021
They dominated, they failed and bonded over it. I'd like to see an exploration of the subservient but this point of view sufficed.
03-May-2019
---
Resident Alien (2021-)
We finally get to call an alien an alien. Maybe the stigma will correlate and they can share stories. Alan Tudyk creates an alien that is a threat and a sweetheart. He makes fucking an alien a priority. His reactions were tuned to every situation. He lives in a world where he can eat the ape man and savor it. He's savoring. Sara Tomko grooves right into character. She will change his path or stop him from encroaching ours. The story's job is to surprise us. Good luck.
28-Jan-2021
---
Below Deck (2013-)
Deck Toon returns to kick the soccer ball (Mariah) all the way into a charter guest room. He later opined to Rob that it would probably be healthier if he switched to softball which made the "deck in waiting" cream his pants. Congratulations, Izzy.
26-Jan-2021
Deck Nick Toon found that the easiest way to dump a banged out chick is to get the Chef drunk. Poor Mariah. Chef Loops was instantaneously diagnosed as an alcoholic because she told the truth. Casual drinkers can be falling down drunk and lie. Deck Rob is pining for Deck Toons and Deck Toons likes it. Cue drunk Chef Loops cursing them out.
19-Jan-2021
S8E11. Chef Loops is auditioning for SNL. The deckhand that looks like a TV Nick toon voiced by Boy George is shagging "Mariah Carey." That's what stupid hot looks like. Daddy Eddie. You won't find a better ham with great hair and the juiciest pig feet, ever. Get better Izzy. The Loops is cracking. The way "in" involves alcohol. Good luck, girl! If it works let new deck try it on deck Nick Toon.
18-Jan-2021
Eddie wanted to knock the foie gras out of Chef Loopy and I wanted to see that. Mariah still doesn't understand what the word try means. Izzy has a crush. Chef Loopy couldn't fake a nicety when the gays raved about her food. He was so emotional and she was so....who gives a fuck. Quack. She left because she didn't think "they" deserved 8 of her courses. Quack. There's hope, Izzy.
21-Dec-2020
---
Mary Tyler Moore Show (1970-1977)
S5E7. The episode where Betty White outcunt Bea Arthur.
24-Jan-2021
S4E8. Grandmas get horny too.
24-Dec-2020
S4E5. Super silver daddy with big brother ass wears hooker pumps to work. Yum!
23-Dec-2020
S4E1. Before Betty White drowned us in honey she perfected an empowered slut known as "The Happy Homemaker." She is introduced during one of Mary's lousy parties in which Phyllis' husband takes her home and almost never returns. The affair is handled with aplomb. A well versed human rights campaigner versus an eager and empowered cunt. The ladies are fabulous, Mary has the best solution and Teddy/Aquaman was delicious.
20-Dec-2020
S3E17. Classic sex identification episode. It's Mary's first party, Georgette is on hand to steal it and Rhoda is dating Phyllis' brother whose meant for Mary. The adult banter is resplendent, the emotions are on cue and the acting is sublime.
05-Dec-2020
The better Mary's hair gets, the more brilliant the show.
26-Nov-2020
S1E22. The origin of twinks.
04-Nov-2020
---
Mandalorian, The (2019-)
In gaming lays the closest successful expansion of a beloved mythology. The creators present that inspiration along with a grand sense of fun. The child is everything.
19-Jan-2021
---
Tiny Pretty Things (2020-)
S1E10. I had the anal inclination to re-edit the dance sequences but that's none of my business. The beats of bitchiness were right on point.
25-Dec-2020
S1E8. Wet dream. I want Ramon to ravage Oren.
23-Dec-2020
We are more diverse, more insightful and sexually inclusive. Why the hate? They are empathetic and compassionate for an episode and distrusting for the next. Everyone is out for themselves and only housesitting relationships. If it didn't seem like reflection, I'd question it harder. Still hot.
20-Dec-2020
S1E1. I was thrilled by the opening but it went off-key. I am invested in the bandit but I am intrigued by the suspects. They are comprehensible messes whose extreme choice of sport labels them aggressive super achievers. They thrive, compete and celebrate because of pain. Ballet is a cruel career choice and the series doesn't dilute it. It has bits for everyone. LGBTQ lives are lived without the need of gay preachers to explain it. It's sexy, provocative, enticing, dance crushing and trashy. Don't fuck it up.
17-Dec-2020
---