All Posts Tagged as 'Revenge'
Welcome to Errattic! We encourage you to customize the type of information you see here by clicking the Preferences link on the top of this page.
Blue Beetle (2023)
The pace had no time to set-up character appreciation, it had a billion particles to settle. The family dynamic was food, drink, celebration and insanity. George Lopez added comedy schtick to his act. He looked like a character booted from Bedrock because he was too loud and ornery. The breast queen should be playing Lady MacBeth not becoming a free TV actor. I can see her washing blood from her hands and implementing Elvira's cleavage cut. The rest of the family and the leads apply stereotypes without explaining them. There is no such thing as a stereotype because it's only a description of our heritage. Universal speak. Nobody passed the classic TV Q test and the silliness hardly stopped. The best of the mythology turned into a fiesta. The family went everywhere together. Really? When did they masturbate? Why did the family get superpowers? Beetle's nemesis was a bigger and badder version of himself. Couldn't we have gotten something a little different? If the production wanted to fill the female quota, why didn't they concoct some awesome female villains? He has lots and no villain is scarier than a latin woman scorned. She'll slash your tires.
27-Nov-2023
---
Nun II, The (2023)
If beliefs cause faith why can't we believe there are no demons? We have to fight them first so we know we're good. Taissa gave great face and Storm Reid was her partner, lapping it all up. They had an interracial team-up that felt genuine. Jonas Bloquet was eliciting Hammer tremors. The nun was still glorious, showing up scantily but creepy and ready to blow. Her backstory held. It's fun watching scared little mean girls.
17-Nov-2023
---
Scream VI (2023)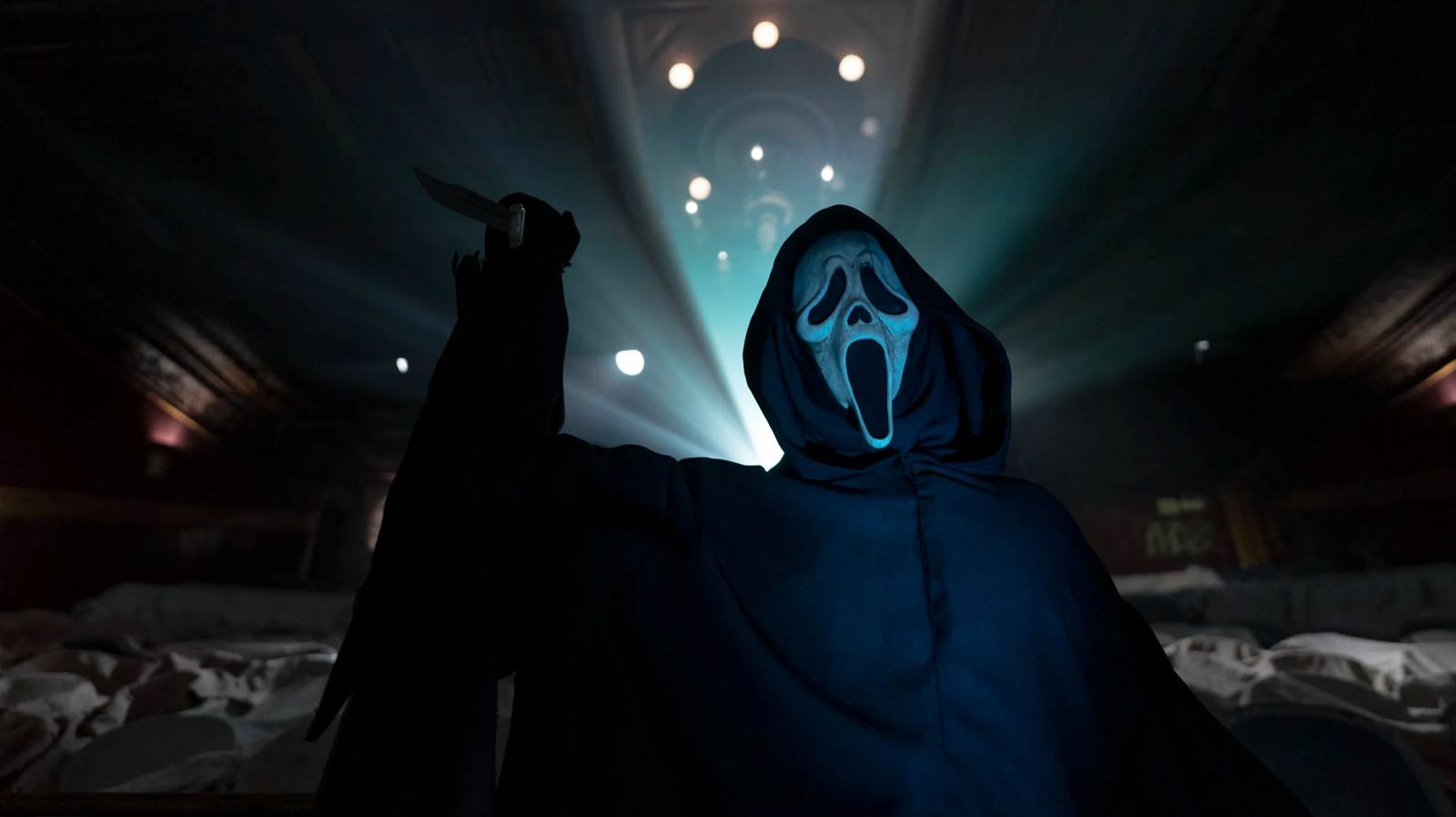 Exactly what I didn't expect, in a place I wouldn't think of.
16-Nov-2023
---
Fall Of House Of Usher, The (2023)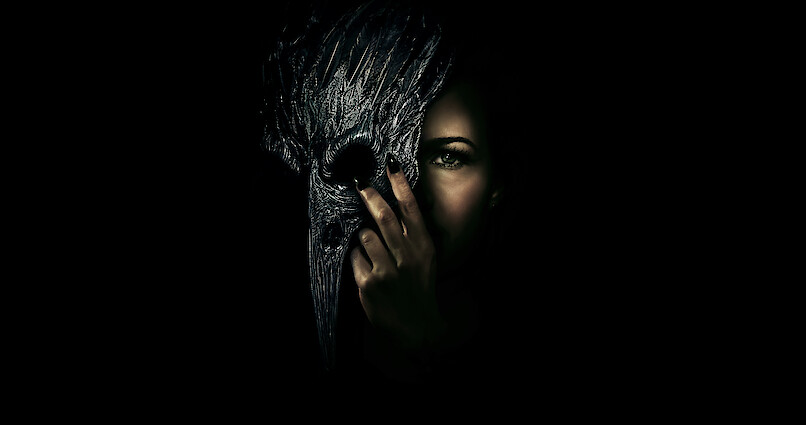 I understood the excuses but I didn't get the obscurity. The finale was a realization of how much of a merry-go-round the production put us through. The Final Destination kills should have ascended from that. When you add magic to horror it teeters on fanto realism. It made my head overload...with questions. Where was Lenore when daddy redecorated her mother's room? She asks to see her mom 5 days later? I believe one of the Dupin's got taller? Bless you, Sir Hamill. Once his character clicks we look forward to seeing him again. The mumbo jumbo accommodated what was easiest for the storytellers. The merry go round speeds up, there are few surprises but the cast and dialogue are superb. What fabulous creature is Gugino's character supposed to be? Is Pinhead her boss? I hope it's the girl one.
21-Oct-2023
SE5. There are so many crisp performances to marvel at. The story captivates but the horror aspect diminishes it. Whenever he gets a vision, we realize how the next victim will die. Stretching the story doesn't mean much if it once ended up in the trash because it contained too much information. The flashbacks are served nilly willy. The saboteur has no meaning but I love her. Poe's themes are observed but not acknowledged. When a creator succumbs to the title of the story he is manipulating things to fit not click.
20-Oct-2023
S1E2. Succession musical score adaptation is too blatant and soon to describe rich family hierarchy. The actors play it well but the characters are as interchangeable as their sexual proclivities. The scares are great ideas that are poorly executed. The mother's beginning is a testament of that. It should be scary but it's not, it didn't grip or create empathy. Flanagan name drops everything but the art he's pilfering. The story does not flatter Gugino and her character is beyond mysterious. I heard Hamill do a Joker laugh and I was amused. Flanagan still hasn't figured out how to shoot in the dark. The admirable parts are the ones created by accident.
19-Oct-2023
---
'I don't hate my son, I just hate being a mother' 
'I hate myself for making the decision to have a child. It's so hard, I feel like I don't have any freedom since I'm a mother. I'm just waiting for him to sleep, because I'll finally be alone.'

'I don't want to be around my child. I don't want to play with her, hold her, or be in the same room as her. I get so anxious just being around her or counting down the hours until she gets out of daycare. I am in therapy and on medication but nothing seems to get better. Not sure what to do.'

'They love you sooo much and then the teenage years. After that, they think you're a pain in the ass and have no time for you. The teenage years are better than how they ignore you when they are in their 20s. Then, it's like you never existed. Unless they need you to babysit.'
'I don't hate my son, I just hate being a mother'
Son kills mom before jumping from building
Teen Suffocated 4-Year-Old Half-Sister to Death
Brad Pitt 'choked' one of his children
She may plead guilty to hosting sex parties for underage teens
Man beat stepdaughter to death
'Missing' Texas boy Rudy Farias trapped as 'sex slave'
NYC child thieves keep targeting bars
---
Tom's Diner - AnnenMayKantereit x Giant Hooks
---
Gay Ex-Amazon Employee Claims He Was Hit On by Female Boss, Then Fired 
An organizational psychologist who worked for Amazon has filed a lawsuit claiming he was fired for being gay and for raising concerns about his supervisor's bullying and unwanted sexual advances.
Gay Ex-Amazon Employee Claims He Was Hit On by Female Boss, Then Fired
Google exec fired after female boss groped him at drunken bash
He was fired for not being 'inclusive'
Men experience sexual harassment, too
---
Babysitter, The (1969)
The wife, the babysitter, the lesbian daughter and her friends are fucking up daddy's high profile murder case. (Father is the assistant district attorney.) The parents are nearing retirement, they have a habit of filling 24 hour schedules so they don't have to look deeply at each other. His wife won't give him any because she has a 6 month old baby. It appears she didn't want another one. She hires a babysitter every night. The babysitter is a groovy chick that understands the dynamics of life. She also understood what men wanted from her. Daddy was a man whose lack of family appreciation drives him to free himself, return to earth and gain some respect.
07-Jul-2023
---
Extraction 2 (2023)
Daddy's ready to act, pounce and revive an unwilling survivor. Movements and betrayals were triumphant. Hemsworth receives magnificent aide in battle as he abandons all pity towards his enemy and unleashes an animal that knows no bounds. The action slows enough to make us care about the characters but the action is the showcase and the director needs to make us a superhero film. People would cum web buckets or shit bats.
07-Jul-2023
---
Fright (1971)
It predated classics that trumped it. It was a template for the future. It was also a piece of junk. It was a film full of ideas that had to bombastically announce them. Michael Myers lived in a multi-verse where Laurie Strode "is" his sister. He kidnaps her, a baby, rapes her in front of the child and recoils until he's horny again. Did she give birth to Michael Myers, Jr. from multi-verse Halloweens? There was a glimmer of Joker's "dance with the devil" choreography. It made babysitting a shitty job. The privileged are forced to hire child haters. The child was adorable even when being manhandled by all sorts of creepy adults. The house is where you want to film it, Susan George didn't need to act and everybody needed to tone it down.
04-Jul-2023
---
Gantz:0 (2016)
Some of the realism popped. An Alexa prototype is god to mankind and can gift life and restore earth's biggest dilemma. There are monsters running amok, conquering earth and no human to contain them. The monsters amaze like boss battles but the characters are srtipped of personality. Why are there monsters running loose? How does Alexa resurrect us? Are the monsters left or right? Can a man fuck a girl back to life by winning the game? (Love the hair effect.)
22-Jun-2023
---
Black Mirror (2023-)
S6E1. Joan Is Awful is fun until buffoonery steps in. I refused to change my brain frequency to understand it. S6E2. Diversity appeared out of sorts in a Scottish mystery that was dull, basic and predictable. I couldn't wait for it to end. E3. Beyond the Sea. I didn't have to pretend my mathematical rationality was misfiring. Perfectly constructed and understandable. The actors leant it broadway huff and puff. The watts illuminated emotional longing. Aaron Paul had an opportunity to steal and he took it, succeeding in hosting more than one spirit. Josh Hartnett plugs sweaty emotion into an astronaut whose reason for life has ended. Kate Mara is an other. The era suits Mara and her beautiful chops. S6E4. Mazey Day. Resembling Brittney Spears is not reason enough to grant a stranger mercy. S6E5. Trash that you shuck out the window after inspecting it. Beyond The Sea was the exception to mediocrity. It was great.
18-Jun-2023
---
Daughter of George W Bush's Nat'l Intel Director jailed for 35 years 
The daughter of the former US National Intelligence Director has been sentenced to 35 years in prison after 'rage drove' her to stab her 'best friend' to death in a Maryland Airbnb.
TikTok star is arrested for throwing chair that hit her daughter
Army veteran is driven to suicide by girlfriend
---
I Spit On Your Grave (1978)
It would be exploitation if the rape weren't the catalyst to the main's empowerment. Woman alone stays in the country where blue collar men with too much work, time, ugly women and no manners abound. City girl is a writer who handles well, is lonely, trusting and helpless. Among the victimizers is a challenged man that is susceptible to gang mentality and betrayal. The rape had elements of realism and buffoonery. The men are cartoonish during it, pulling faces and acting like they've never fucked anything before. Maybe, it was to soften audience blow. Our lady was courageous on and off camera. The comeback is not as powerful because the violence was of the Kool-Aid variety. They cut the penis dismemerment scene! Boo. 4K adds the clarity that time fixed. Scenes sparkle with beauty and the protagonist is a Charlie's Angel vigilante.
16-May-2023
---
---