TV Posts Tagged as 'Political'
---
Rating key:
Welcome to Errattic! We encourage you to customize the type of information you see here by clicking the Preferences link on the top of this page.
Acquiring empathy for a dad you hate by reliving his memories was invigorating. (Don't fuck it up!)
03-Dec-2019
Jean Smart and Regina King are glorious. Jeremy Irons is a fantastic beast. The creators name drop comic book fantasy without delivering it. Junk is created for the masses but art heightens its subject. Uncertainty makes the audience walk out.
09-Nov-2019
---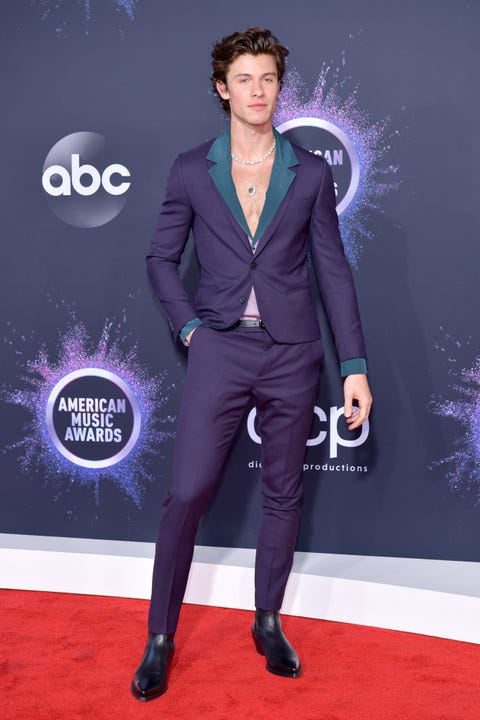 I have no words...
25-Nov-2019
---
American Horror Story: 1984 (2019-)
S9E9. The Murphyverse met the Whedonverse and it was magical.
20-Nov-2019
S9E7. Standalone horror perfection.
01-Nov-2019
Am I going to have to take viagra for the rest of the season? I never thought I'd need it, but ok.
26-Sep-2019
Simplicity is the best tailored suit for horror. The mythology is trembly and the franchise is freshening up.
Gus Kentworthy can feed a hungry gay senior trailer park with a strip and a flex. Emma Roberts is making all the right choices. Cody Fern is still holding back a layer. Matthew Morrison's penis is LOL. Leslie Grossman works better alone. Billie Lourd wants to steal it and Papa Murph is initiating another squirt test.
22-Sep-2019
---
90 Day Fiance: The Other Way, Tell All (2019)
The silences were as creepy as the perjury. The individuals allowed the worst to happen to them because they misconstrued social media's message of full acceptance. When danger is involved, you allow mental clarity to check in not ask it to make you blind. It was an unintentional Halloween special that intrigued and horrified with no special thought. We yelled at the screen but they didn't listen. Everyone knows that Cinderella marrying Shrek is bad.
21-Oct-2019
---
You Are Wanted (2017-)
There were many pieces scattered and many more that fell into place. It was dark and relentless, assuming a person becoming as accused to protect love. Mama dragon, mama hearts, mama loner and mama kicker commanded their segments. The finale was a satisfying knit of everything that was carefully stitched before.
17-Oct-2019
Controlling a person and penetrating the third layer via tech. A cat and mouse thriller that thrills the more cues it drops.
15-Oct-2019
---
Club De Cuervos (2015-)
Privileged dorks obtaining alpha platform. It's hard to grip because the futbol politics are as welcome as a Marvel film at a Victorian convention, and the actors are capable without any charm. I stay hoping that humanity of character takes precedence over corruption of sport.
16-Oct-2019
---
Politician, The (2019-)
Our ladies kept entertaining with sparks of hilarity and gut wringing wit. Adding two surprise divas at tail end uplifted the premise further and Ben Platt graced us with beauty of voice and absolute dickhead abandonment. One of a kind.
30-Sep-2019
How chill must it have been to be swashbuckled by Lady Jessica. We should thank Lady Gwyneth too. She adds the scary to sweet. There is an adjustment period but the story is unique. I hope that it ends well.
27-Sep-2019
---
9-1-1 (2018-)
Welcome back daddies!
25-Sep-2019
Unexpected thoughtfulness.
08-May-2019
I no longer have Buffy but I still have you. The last two episodes wrung every artistic sentiment my mind could withstand. Thank you.
06-Apr-2019
The company allowed the schmuck in me to celebrate Christmas.
02-Dec-2018
The daddy (Bassett and Hines included) heroics are inventive, the pulse quickens with current thinking and our hearts get pulled.
25-Oct-2018
A great action piece can energize an attention span but plugging the acting talent to words that allow them to emote beautifully is sublime.
12-Mar-2018
We're in dire need of heroes to save us and Murphy's latest gift is ready to give them to us. Connie Britton and Peter Krause have returned to dominant form, Angela Bassett is having fun and Oliver Stark is a fragile delicacy. The stunts wallop, the words are thoughtful and inclusive and Ryan and crew are experimental ninjas.
16-Jan-2018
---
Elite (2018-)
The season was mapped mathematically and it hit every point. The actors are snug in their roles and stamping their characters. The drama makes you talk to yourself, the police work is thought out and everything looks delicious. Cool as fuck.
23-Sep-2019
They represent with no restraints and the teens are regarded with soul. The societal menace is heavier, coddling is out and the hurt is overwhelming. They are fighting a world adults complicated with wee survival skills. Beauty is diverse and it lingers because the writers keep tearing at it.
23-Nov-2018
---
Emmy Awards (2019)
I tuned in as radio while I prepared dinner. I missed the first hour because there was important wine to drink but I tuned at the beginning of the second. Almost everything I hated won. Hollywood creates realistic art but has trouble appearing realistic. Billy added flair and Halsey held my attention, everything else was soap. We need to be convinced that human representation isn't a part-time job. Being politically correct has made everyone boring. The host wasn't the problem.
22-Sep-2019
---
I Dream of Jeannie (1965-1970)
Unlike Samantha, Jeannie was a divine gift created to titillate and destroy the alpha. Her naivete and subservience was primal but it was the weapon she deployed to bring Tony (Master) to his knees. Women with reach to men always expanded their power. It's what they do with it. If you convince the man, you conquer a nation.
Barbara Eden was an exceptional being high on adorability and sexual attraction. Larry Hagman was the consummate alpha bat. Bewitched was about domesticity and Jeannie was about the liberation of sex. Even when the show orbits outrageous, we forgive for love of character/actor.
19-Sep-2019
---
Better Than Us (2018-)
The show is better than us. It carves a world where man can receive restitution for a feminist movement. It's not about robots but how we perceive them to be the sexual gratifiers, the mothers and the household maintainers of the future world. The more freedom granted to a woman the less a man needs her. The men are also tested by libido, masculine energy and faithfulness. Women have the capacity to liberate themselves from subjugation, even in a robotic state.
For every false move there are two excellent ones to eclipse it. This is the robot myth that should have preceded Battlestar.
11-Sep-2019
Robot fabulosity pulls you in but it's the intertwining story threads that keep you posted.
08-Sep-2019
---
90 Day Fiance: What Now? (2017-)
Where punishment is served with impunity.
11-Sep-2019
---
Euphoria (2019-)
Misfits are created when the understanding of being born is confounding.
Each episode incorporated a distinct flavor that elevated character development and story arc. The whole is a buoyant and succulent melange.
The writing was sharply on edge, the directors' wings were boundless and the actors (especially Z) rose to every unforgiving task.
Z's parade at finale was unexpected, deserved, joyous and brilliant. The music speaks.
01-Sep-2019
The carnival episode was a modern Hitchcock delirious delight. Zen's etch of a drug addict cuts deep.
31-Aug-2019
Etching a recognizable world and stripping Zendaya of Disney cuteness. Feels like home.
28-Aug-2019
---
Jawline (2019)
I watched pretty boys struggling to exploit themselves on social media for no tangible life reward with trepidation and confusion because I thought there'd be no commonality. The pursuit consists of laidback and fellow conjured positivity with little talent to catapult the boys forward. The doc's reach is distant but youth has a way of conveying the limitations that life deposits on them. Once realization hits and catechism results, the age difference intertwines and you realize it's a lifelong struggle. It actually prompted me.
PS: The girls will never wreck if they keep fainting for "pretty boy face."
28-Aug-2019
---