All Posts Tagged as 'Food'
Welcome to Errattic! We encourage you to customize the type of information you see here by clicking the Preferences link on the top of this page.
Do you know the hygiene hot spots in your home?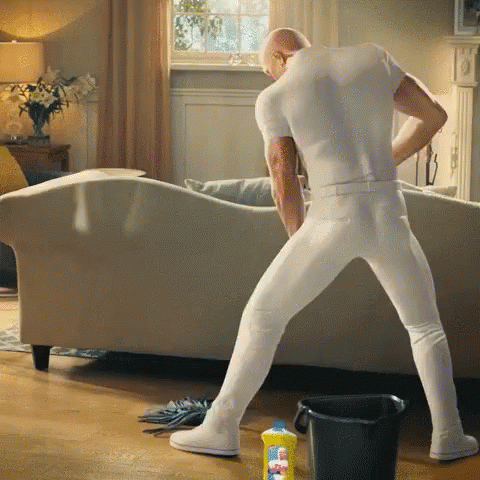 Washing hands, cloths and surfaces at the right time is the key to good hygiene - but one in four people think it is not important, it warns.

Getting it right can reduce infections and antibiotic resistance.

And there is no such thing as being "too clean".

According to the RSPH report, there is confusion among the public about the difference between dirt, germs, cleanliness and hygiene.

In a survey of 2,000 people, 23% thought children needed to be exposed to harmful germs to build up their immune systems.

But experts behind the report said this was "a potentially harmful belief" which could lead to exposure to some dangerous infections.

Instead, they said people should concentrate on cleaning specific places at specific times, even if they look clean, to stop "bad" microbes spreading.
---
---
---
A third of women only date men because of the free food: study
The results are in: she only wanted to try that hot new restaurant.

A new study published Friday in the Society for Personality and Social Psychology journal found that a quarter to a third of heterosexual women have gone on a date with a guy they weren't interested in — just for a free meal.

"Foodie calls," can happen when money's tight, the grocery store is out of a favorite frozen meal, or a must-try entree is just too extravagant to justify — when the tab comes out of your own bank account.
---
Frozen Avocados Recalled Nationwide From Several Stores Due To Listeria Concerns
Avocados, whether spread on toast or mashed in guacamole, are one of America's most favorite fruits. But fresh ones have a very short shelf live and just one day past ripe can lead to brown spots and inedible results. That's why frozen avocados have been gaining popularity in recent years. In fact, you might have some in your freezer right now — though you might want to check on them, because they could make you sick. Frozen avocados are being recalled nationwide from several stores due to listeria concerns.
---
Americans Just Want Immigrants for the Food
In 2016, Donald Trump posed in front of a taco bowl, fresh from Trump Tower Grill, and declared "I love Hispanics!" It fooled only the very gullible. Taco bowls, while delicious, are to Mexico what unlimited salad and breadsticks are to Tuscany, and his love for one didn't stop him from trapping hundreds of Latinx migrants at border camps. Trump can eat as many taco bowls as he wants, but he's still racist.

Unfortunately, a new survey confirms that Americans, and people all over the world, tend to have Trump's mindset when it comes to immigrants (or just non-white people), their contributions to culture, and their food. A YouGov survey of seven European countries and the U.S. found that the "most commonly agreed benefit of immigration has been better food." The only country that responded differently was France, where everyone was more focused on how immigrants could make their soccer team better. And while the food may be a boon, Americans at least are still worried about providing welfare to migrants, and the (unfounded) crime risk of letting immigrants into the country. Though Americans were the most accepting of any of the countries surveyed, just "one in four Americans (30%) believe [immigration] only brings benefits." We want your food...we just don't want you.
---
Brain disease linked to lychee toxins kills 47 children in India 
Almost 50 children have died in northern India over the past three weeks from a brain disease that has been linked to toxins in lychees.

Health authorities in the state of Bihar said Thursday that 47 children have died of acute encephalitis syndrome, which involves inflammation of the brain. Two hospitals in the city of Muzaffarpur had registered a total of 179 cases since January, they said, but the deaths occurred only in the past few weeks.

In 2013, at least 351 people died of encephalitis in the northern state of Uttar Pradesh.

"This year, the number [of cases] has gone up a bit. The heat wave has been too intense, and it has gone on for too long," said Sanjay Kumar, a senior state health official.
14,000 cases of a flour brand have been recalled nationwide because of E. coli fears
---
CONNECTICUT WOMAN ATTACKS PREGNANT MCDONALD'S WORKER OVER 'MESSED UP' ORDER, TRIES TO MAKE HER OWN MCCHICKEN SANDWICH 
A Connecticut woman is accused of attacking a pregnant McDonald's worker and yelling that she hopes she loses her baby after becoming irate at staff for getting her order of McChicken wrong.
Day care worker caught on video abusing toddlers
---
Investigators find 'serious hygiene issues' at US chlorinated chicken plant that could send meat to UK under free trade deal after Brexit
Serious health and safety issues have been revealed in American chicken plants that want to send meat to Britain following Brexit.

Donald Trump's administration insists that Britain would be expected to open its shops to American food, including 'chlorinated chicken', as part of a free trade deal.

The US government, farmers and processors insist their chicken is perfectly safe.

However, an undercover investigation at a US processing plant operated by America's biggest poultry producer, Tyson Foods, has revealed a series of hygiene issues.
---
Ben & Jerry's plans a CBD-infused ice cream, pending FDA approval
Ben & Jerry's said Thursday it's planning to release a CBD-infused ice cream as soon as it becomes legal to add cannabidiol to food and beverages.

The ice cream maker said it submitted a comment supporting the regulation change to the U.S. Food and Drug Administration.

Congress legalized the sale of CBD-infused topical products, like creams and ointments, but the FDA for now prohibits ingestible products, citing health concerns.
---
Caterer blasts her boss for banning staff from taking home leftover food after a wedding and insisting it goes in the trash - but Facebook users claim it's a matter of food safety
A woman has sparked a lengthy debate after revealing that the catering company she works for doesn't allow staff to take home leftover food.

The employee, from Quebec, took to Facebook to vent her fury after she was almost fired for trying to sneak off with the remains of a dish served at a wedding.

She claimed that staff often work 10 hour shifts and go home starving at 2am, while uneaten food is thrown in the bin.

The Facebook user received a divided response from contributors, with many arguing that the decision on what to do with leftovers is most likely due to health and safety regulations.
---
Wait, I Should Be Washing My Pet's Bowl *How Often*?
My pampered 14-pound mutt, Joey, eats a mixture of organic wet food and dry kibble with a crushed-up omega-3 salmon bite on top. He has his own special spoons for the wet food, and we rotate between metal bowls and ceramic bowls with his name on them. His bowls sit on a little doggie placemat in the hallway outside our kitchen—yes, the placemat is adorned with a pattern of tiny dog bones—and Joey can be found optimistically sticking his snout inside his empty food bowl at all times.

Unless it's during the couple of minutes I spend every day giving it a deep clean.
---
Aldi recalls flour over possible E. coli contamination
Aldi is recalling The Bakers Corner All Purpose Flour, which was sold at stores in 11 states, because of possible E. coli contamination. The 5-pound bags of flour should either be discarded or returned to the store for a refund, the company said in a statement.

The flour, made by Archer Daniels Midland, was sold in several states including, Connecticut, Delaware, Massachusetts, New Hampshire, New Jersey, New York, Ohio, Pennsylvania, Rhode Island, Vermont and West Virginia.

Seventeen people across eight states reported being sickened, according to the Centers for Disease Control and Prevention (CDC).
---
62,112 Pounds of Beef Recalled Nationwide for E. coli Contamination
The FDA reported this morning that Aurora Packing Company is recalling approximately 62,112 pounds of beef products for possible E. coli contamination. The products being recalled were packaged on April 19 and include brisket, ribs, and chuck, among other cuts of beef. These items were shipped nationwide for distribution and further processing.

The hazard was discovered by the USDA's Food Safety and Inspection Service organization, during a random sample testing. So far there are no reports of adverse reactions from these products. However, this situation is considered a Class I recall with a high health risk, meaning "there is reasonable probability that the use of this product will cause serious, adverse health consequences or death."
---
Restaurant owners furious over Grubhub billing revelations
This is gearing up to be one ugly food fight.

Restaurant owners have been digging into their Grubhub billing records and demanding their money back since reading The Post's exclusive report Monday about how the food delivery giant has been racking up fees for non-existent orders — potentially for years.

Nicky Perry, owner of two Manhattan hot spots, found 260 questionable charges going back to 2017 after reading The Post's exposé.

But instead of refunding her money, Grubhub has been giving Perry and other restaurant owners indigestion by offering them limited refunds of 60 or 90 days — unless they happen to be big, powerful chains, sources said.

"They are putting us out of business!" Perry, owner of Tea & Sympathy and A Salt & Battery, fumed to The Post.
---