Health/Food Posts Tagged as 'Drink'
---
Welcome to Errattic! We encourage you to customize the type of information you see here by clicking the Preferences link on the top of this page.
This is why America's travel business is worried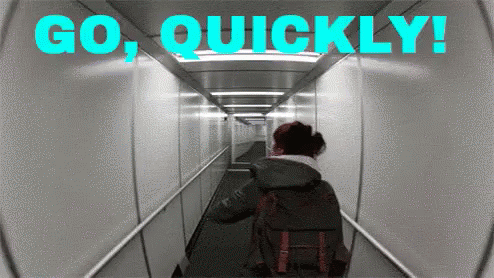 Foreign travelers to the United States bring billions of dollars into the economy each year. But that flow of people and money now appears to be at risk.

Last year set a record for tourism: 78.6 million foreign travelers came to the United States in 2018. But following that banner year, tourism is now in a slump. Travel in early 2019 is in decline, particularly from Canada, Mexico, China and South Korea. That slowdown started taking place in the second half of last year.

The travel industry is worried about how severe, and long lasting, that decline could be.

Tourism is a serious economic driver for the American economy. The United States enjoyed a $69 billion surplus on international travel last year, reducing the country's overall trade deficit by 11%, according to Tori Barnes, executive vice president of the US Travel Association, the industry trade group. On average,foreign travelers spend $4,000 each on visits to the United States. Chinese tourists spend about $7,000.

"It's a really significant economic impact," said Barnes.
Companies that rely on foreign tourism are starting to feel the decline in travel: For example, Tiffany's reported disappointing sales this week, in part because of a drop in purchases by foreign tourists at its US stores.
American Airlines responds to rapper Boosie's profane rant after missing flight
Another tourist dies in Dominican Republic
---
Coca-Cola thinks Americans are finally ready for Coke with coffee 
In 2006, Coca-Cola launched Coca-Cola Blak, a coffee-flavored version of its signature product. People didn't like it, and the beverage flopped. Coke stopped selling the product in 2008, just two years after it launched.

Bad timing caused the failure, said Nancy Quan, the company's chief technical officer.

"That was a trend before its time," Quan told CNN Business. "I don't think people were ready to have a coffee portfolio within the Coca-Cola brand."

Now, thanks to evolving trends and palates, the company thinks the public is ready. And Coca-Cola is bringing Blak back — sort of.
---
A thorough investigation, because you deserve to know the truth.

A cup of iced coffee with a rainbow striped straw

In late January, during the Polar Vortex that held America by the throat with an icy grasp, a picture of a man wearing a massive coat with his hood up while battling his way through a snowstorm went viral. It sounds unremarkable, except that, in 2°F weather, he was death-gripping an iced coffee.

The picture, fairly innocuous aside from the man's choice of caffeinated beverage, was shared by the City of New York's Twitter feed and paired with an incredulous caption. How could an individual in this freezing weather, the tweet suggested, be drinking an iced coffee? It's obvious, people responded: He's gay.

Obviously there's no way commenters could've known this man's sexuality. Honestly, I'm not sure anyone even knows who he is. But none of that matters, after all; what was clear to the corner of the Internet known as Gay Twitter, and to the site Gay Star News, was that this man was just exercising his rights—nay, his duty—as a gay man to drink iced coffee. Iced coffee, you see, is gay culture [ed. note: can confirm].
Who cares about the coffee, I've been described as a suburban mom.
30-Apr-2019
---
Heavy metals found in 45 fruit juices: report... 
Video.
---
How To Keep Your Teeth White While Sipping Warm Beverages This Winter
Coffee, tea and hot chocolate stain teeth. Here are some suggestions how to keep your teeth white while still enjoying delicious, hot beverages this winter.

Use a Straw

Sipping through a straw reduces the amount of liquid with which your teeth come in contact. Drink through the little stir stick from the coffee shop instead of a straw. Do you feel silly drinking hot beverages this way? Reserve it for when you're alone or enjoying iced coffee.
---
Study: Energy drink consumption linked to PTSD in soldiers 
A new study found that the consumption of energy drinks could be contributing to post-traumatic stress disorder and other mental health problems among U.S. soldiers.
---
Can coffee really sober you up?
You're out late at night and you've had one too many drinks. You're feeling a bit inebriated, and you're wondering if a cup of coffee can help. Many of us have been there.

Well, here's the lowdown: While a cup of joe or shot of espresso can help to perk you up, it's not going to help sober you up. In fact, in some situations, the combination of caffeine and alcohol could be potentially harmful.

"I call it the 'perfect storm,' " said Dr. Mary Claire O'Brien, senior associate dean for health care education at the Wake Forest School of Medicine, who has researched the interactions between caffeine and alcohol, including its effects on injury risk.
---
This machine can make gallons of fresh drinking water right out of thin air 
Machines designed by a California-based team can produce, in some cases, up to 300 gallons of fresh drinking water a day by pulling it straight from the air. And the team just won a $1.5 million prize for it.

The machines, dubbed Skywater, were created by the Skysource/Skywater Alliance, a team of sustainability experts from Venice, California. Skywater machines, housed in big metal boxes, are atmospheric water generators that condense water vapor from the atmosphere and turn it into drinking water. The machines can be powered by solar energy or the burning of biofuels. Depending on the model, they can be used for households, for farming or for emergency relief efforts.
---
LaCroix ingredients: Lawsuit alleges "all natural" claim is false
LaCroix sparkling water is facing a lawsuit alleging its claims of "all natural" and "100 percent natural" are misleading because of artificial ingredients.

"Testing reveals that LaCroix contains a number of artificial ingredients, including linalool, which is used in cockroach insecticide," claims a statement from Beaumont Costales, a law firm representing plaintiff Lenora Rice.

The lawsuit claims LaCroix and its parent company, National Beverage, are aware of the synthetic chemicals in the sparkling water, yet are "intentionally misleading consumers," according to CBS Philly.
---
THE STATES THAT DRINK THE MOST ALCOHOL IN AMERICA, MAPPED AND RANKED 
How do your drinking habits stack up against your neighbors'? And how about versus those on the opposite side of the country?

We analyzed data from annual alcohol surveys and reports to see who is drinking the most, and where.

The East Coast is home to three of the top five hardest-drinking states, although no region stands alone. The 30 states consuming more than 2.31 gallons of alcohol per year are pretty geographically diverse, stretching from Maine to Texas to California to Hawaii.
1 in 20 deaths globally is a result of alcohol use
---
Drugs, Alcohol and Suicide Are Killing So Many Young Americans That the Country's Average Lifespan Is Falling
Young Americans are dying in rising numbers because of drugs, alcohol and suicide, according to new federal data.

The Centers for Disease Control and Prevention's National Center for Health Statistics (NCHS) issued its annual comprehensive health and mortality report, which analyzes trends in death rates by cause and demographic. Drugs, alcohol and suicide, the report says, have contributed to the first drops in U.S. life expectancy since 1993. While U.S. life expectancy rose from 77.8 to 78.6 years between 2006 and 2016, the trend reversed during the end of the decade, leading to a 0.3-year decline between 2014 and 2016 — in large part because of rising rates of drug overdoses, suicide and liver disease, as well as Alzheimer's.
---
Coffee Isn't the Worst Thing for Kids, but It's Definitely Not the Best
It's not clear how many children drink coffee, but more than 70 percent of kids consume caffeine on a given day, according to a report from the American Academy of Pediatrics. This seems to only increase as they get older — caffeine consumption has more than doubled among adolescents since 1980, research shows. Kids who drank either coffee or soft drinks had double the risk of sleep disturbances in a large study of over 4,000 school-aged children. Although the FDA does not have formal recommendations regarding caffeine intake for children, Canada has a maximum limit of 45 mg per day (about one can of soda). The AAP is even more strict, and discourages parents from allowing consumption of caffeinated beverages altogether.
---
Montana had the highest suicide rate in the country. Then budget cuts hit. 
Mourners in this small town in northeast Montana, where a strip of appliance shops and bars are dwarfed by vast ranches, packed into a church this month to pray for Michael Lee.

A week earlier, Michael, a 13-year-old who dreamed of playing for the NFL, had killed himself in his family's red clapboard home. At the funeral on Aug. 3, a row of Michael's middle-school football teammates sat behind his relatives and friends, wearing maroon jerseys and white armbands with "R.I.P." handwritten on them. A handful of strangers were there, too; the funeral announcement said anyone affected by suicide was welcome.

That seems to include just about everybody in the state these days.
---
No amount of alcohol is good for your overall health, global study says
If you're one of the third of all humankind who drinks alcohol, take note: There's no amount of liquor, wine or beer that is safe for your overall health, according to a new analysis of 2016 global alcohol consumption and disease risk.

---
New Calif. bill would force restaurants to offer only water or milk as drink options on kids menus
Newly passed legislation in California would prohibit restaurants from offering any drinks other than water or milk on kids menus. Now it's headed to Democratic Gov. Jerry Brown's desk for his signature.

What are the details?
Senate Bill 1192 dictates that menus at privately owned businesses can list only water or milk as default drink options to accompany kids meals. The purported aim is to curb obesity and diabetes in children by discouraging the consumption of sugar-laden beverages.
---