Health/Food Posts Tagged as 'Mental Health'
---
Welcome to Errattic! We encourage you to customize the type of information you see here by clicking the Preferences link on the top of this page.
Stealing in Children and Adolescents
Parents should consider whether the child has stolen out of a need for more attention. In these cases, the child may be expressing anger or trying to "get even" with his or her parents; the stolen object may become a substitute for love or affection. The parents should make an effort to give more recognition to the child as an important family member.

- tell the child that stealing is wrong

- help the youngster to pay for or return the stolen object

- make sure that the child does not benefit from the theft in any way
---
New Study Finds Yet Another Health Benefit Of The COVID Vaccine 
Getting the coronavirus vaccine provides one obvious and significant health benefit: It protects you from getting seriously sick or dying if you come into contact with the virus.

That, in itself, is amazing. But new research published on Wednesday points to another striking benefit of rolling up your sleeves that should not be dismissed: People who get vaccinated may experience significant improvements...
New Study Finds Yet Another Health Benefit Of The COVID Vaccine
Gorillas at Zoo Atlanta test positive for Covid
---
Three Things People Say That Annoy Psychologists 
I often dread telling people I'm a psychologist, particularly outside of the office. Although I'm proud of my profession, I know that people often hold stereotypes and misgivings about what I do. These can be based on negative personal experiences with the field.

As a result of these influences, people often say things to psychologists that I've heard many of my colleagues characterize as "annoying." Personally, however, I'm glad they say them. It gives us a chance to address their questions and concerns. In that spirit, here are three things that people say that sometimes annoy psychologists and some facts about the field to go along with each one.

1. "Are you analyzing me?"
Three Things People Say That Annoy Psychologists
The 240 shocking texts a female psychologist sent a 17-year-old client who she had sex with
---
Young People Are Anxious About Climate Change
Of those surveyed, nearly 60% reported that they felt either "very" or "extremely" worried about climate change, and more than half said climate change made them feel "afraid, sad, anxious, angry, powerless, helpless, and/or guilty."
Young People Are Anxious About Climate Change
---
School is only just starting and already kids are being quarantined in mind-boggling numbers: 20,000 across the state of Mississippi, 10,000 in a single district in Tampa, Florida. They're getting sick too, with hospitalizations of kids under 17 across the country up at least 22 percent in the past month, by the CDC's count, and each new week sets pediatric hospitalization records for the entire pandemic. The rapid increase of COVID-19 cases among kids has shattered last year's oft-repeated falsehood that kids don't get COVID-19, and if they do, it's not that bad. It was a convenient lie that was easy to believe in part because we kept most of our kids home. With remote learning not an option now, this year we'll find out how dangerous this virus is for children in the worst way possible.

It's enough to bring a parent to tears, except that every parent I know ran out a long time ago—I know I did. Ran out of tears, ran out of energy, ran out of patience. Through these grinding 18 months, we've managed our kids' lives as best we could while abandoning our own. It was unsustainable then, it's unsustainable now, and no matter what fresh hell this school year brings, it'll still be unsustainable.
I've Never Wanted Kids—People Told Me My Life Is Pointless'
---
Are You Codependent or in Love?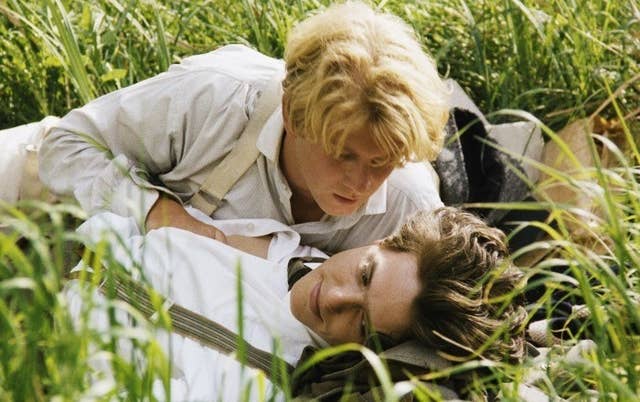 The key difference between codependency and love seems to lie within the intention. With codependency, feelings are often rooted in low self-esteem, insecurity, and inadequacy. It's the notion of needing someone versus wanting them. This typically results in a person losing respect for themselves and only focusing on the needs of their partner.
Are You Codependent or in Love?
---
My Wife Is Mad I Found Our Child's Donor Siblings
My wife and I, both women, have one child, who is now 5. We used a sperm donor from a federally licensed bank, to ensure our legal parental rights. I conceived and carried the baby, and both our names are on the birth certificate. Here's the thing: A couple of months ago, I brought up with my wife the prospect of finding our kid's donor siblings. She told me she wasn't crazy about the idea but that I should go ahead and do what I want (obviously, this was said without enthusiasm). I brought it up to her several times after that, and her response was the same fatalistic, "Do what you want, obviously my wishes don't matter here." I took my spouse at her word, and started looking. In a secure, vetted fashion (through the sperm bank itself), I was able to find a group of other families who used the same donor. And there are a bunch of kids—over a dozen!

I am overjoyed. I'm excited about the prospect of meeting these families, of our children having close relationships with their half-siblings as they grow up. Seeing pictures, hearing family stories, and learning about medical histories are all great outcomes of this. And as a lesbian, I am excited to connect with a lot of other families, many of them LGBTQ, and have a sense of community with them. My wife is threatened by all of this. She says it feels like I am saying, "Here's our kid's real family." I feel that her stance is emotionally immature and centers herself, not our child's needs. My wife was really upset over my findings. She has asked me to not tell our child (yet?), and told me she felt hurt because deciding to contact donor siblings was something she wanted us to do together. Which is clearly not true!
---
Why Are So Many Children Getting Kicked Out of Pre-school?
Why Are So Many Children Getting Kicked Out
---
Renowned epidemiologist says the world 'is closer to the beginning than the end' of the pandemic and warns Indian 'Delta' Covid variant is 'maybe the most contagious virus' ever 
A renowned epidemiologist says the coronavirus pandemic is far from over due to not enough vaccines being available for every country.

Dr Larry Brilliant, who was a medical officer in the World Health Organization's (WHO) smallpox eradication program, says not enough people around the globe have been vaccinated against COVID-19.

He told CNBC's Street Signs that only 15 percent of people in the world have been immunized with some countries not even inoculating five percent of residents.

Brilliant also addressed the spread of the Indian 'Delta' variant and sad it was the most infectious he had ever seen in his career.
CDC sounds alarm: 2 dead in US from disease never seen outside tropics
'It's not ok for kids to commit murder'
Ambulances are being forced to wait outside of Florida hospitals until beds free up for COVID-19 patients
Mississippi sees 20,000 students quarantined
More than 180,000 children tested positive for COVID-19 last week - a nearly 50% increase from the week prior
Texas town is forced to SHUT DOWN as positive Covid test rate reaches 42%
Woman who claimed she had COVID and spoiled $35k worth of food by coughing on it is jailed
Mother claims Chicago judge stripped her of custody of her son because she will not get COVID vaccine
---
Restaurant closes for 'day of kindness' after customers disrespect staff 
This Massachusetts restaurant has a tip for rude diners – be nice, or don't eat.

The owners of Brewster-based Apt Cape Cod decided to shut down for a "day of kindness" after a slew of customers apparently mistreated its staff, cursed and demanded take orders before the restaurant even opened for business.

"There were a few incidents that were so horrendous – the cursing and not being understanding of our short staff and limited menu – we had someone call in at 6:30 a.m. before we even open demand take out saying, 'I'm going to come in, and you're going to serve me," Emilia Povero, a manager at Apt Cade Cod told FOX News. "That was the straw that broke the camel's back. Our staff doesn't need to deal with this."
Restaurant closes for 'day of kindness' after customers disrespect staff
Do you want to pay $50 for a hamburger, Joe?
Pennsylvania business owners meet with lawmakers about worker shortage
Chipotle employee hurls scissors at customer after he makes complaint
No one wants to work for Chick-fil-A.
---
People Buy Custom Baby Monkey Torture Videos on World's Worst Forum 
While some of the videos posted to Facebook are upsetting, the content on the forum (which has since been deleted by its host) and Telegram group is genuinely shocking and gruesome. Users are paying to "adopt" baby long-tailed macaques in Indonesia that are then subjected to brutal torture based on their requests. Users can choose between buying their own monkey or a "share" in one.

In one video, a monkey screeches as its finger is cut off. In another, a monkey is kicked repeatedly in the face and then waterboarded. Other videos show, among other things, monkeys being flayed, pierced, cut, beaten, and burned. Other screenshots show a baby monkey tied to a crucifix.
People Buy Custom Baby Monkey Torture Videos on World's Worst Forum
New Jersey mother, 49, faces three months in prison after pleading guilty to drowning her 10-week-old golden retriever
Farm that supplies Whole Foods with 'humanely raised' turkeys is reported to being TORTURED by workers
...an alligator latches onto her wrist and tries to drag her into tank in front of child's birthday party
Dog food recalled due to elevated levels of vitamin D
Man sues condo association for $15,000 after he fell and injured himself while running away from a bear
Popular pet food brand may be linked to over 130 dog deaths, 220 illnesses
CHEF JET TILA SUED YOUR DOG ATTACKED MY KID!!!
Slow but deadly! 'Vegetarian' giant tortoise attacks and EATS a seabird
Woman 86'd From Zoo ... OVER 'AFFAIR' WITH CHIMPANZEE
---
Gay congressman introduces bill to mandate a 4 day workweek 
Gay Rep. Mark Takano (D-CA) has introduced legislation that would create a four-day workweek nationwide.

Takano told Reuters that American workers are "are worn out and tired." He said the pandemic has also made workers rethink the value of their time, especially since many have seen people die or risk dying from COVID-19.

The release said that multiple studies have shown that shorter workweeks improve worker morale, quality of life and childcare expenses. Shorter workweeks also reduce healthcare premiums for employers, reduce employee sick days and lower operational costs for businesses, it added.
---
LA Mayor Eric Garcetti signs order criminalizing homelessness, with violators facing possible fines of up to $1,000 
Los Angeles Mayor Eric Garcetti recently signed into law an ordinance that criminalizes homelessness in most parts of the city, a motion that has drawn just as much fierce support by some as it has opposition by others.

The law specifies certain times and locations where it will be 'unlawful for a person to sit, lie, or sleep, or to store, use, maintain, or place personal property in the public right-of-way'.
LA Mayor Eric Garcetti signs order criminalizing homelessness
Mom and her disabled son, 3, face living in her car after 'landlord almost doubled rent to $800'
No home, mentally ill: California case shows system's flaws
New York activist becomes internet star by rifling through chain stores' trash to shame them for throwing away perfectly useable food, medical supplies...
California promised 100% rent forgiveness for struggling tenants. Most are still waiting
Nearly half of American workers don't earn enough to afford a one-bedroom rental
---
Want To Avoid Raising Entitled Kids? Don't Do These 4 Things.
"If your brain isn't cognitively ready to imagine someone else's experience, it's harder to have empathy," said Pressman.

Yet it is important that as kids move from toddler-dom into the school-age years, parents actively teach them that they will not always get their way. Parents also should explain to children that not getting their way may feel bad, which is expected.

For example, when your child is shopping for a friend's birthday present and they ask for a toy of their own, don't give in, Pressman urged. Instead, maybe say something like: "We're going into the store to buy a present for Billy. I know sometimes that can feel hard, and it's hard to focus," Pressman said. That's it.

You're giving them space to grapple with what it feels like to not get their way, and you're showing them that you expect them to get through it. It can be a pretty powerful lesson, particularly when it's repeated often as a natural part of growing up.

Want To Avoid Raising Entitled Kids? Don't Do These 4 Things.
Mother DELETES 14-year-old influencer daughter's social media account with 1.7 MILLION followers
Many parents are saying no to sleepovers. At what cost?
---
It makes sense doesn't it? It makes kind, thoughtful sense to democratise therapy, a service previously only widely available to the wealthy, especially at a time of unprecedented suffering. This was the purpose when in 2008 the NHS launched its Improving Access to Psychological Therapies (IAPT) programme – "The most ambitious programme of talking therapies in the world." It was designed to make therapy more accessible and if you call your GP with anxiety today, you are likely to be referred to an IAPT. If you search for therapy apps on your phone, you can download hundreds of services ranging from adult colouring books and feelings diaries to Woebot, an AI chatbot that uses CBT techniques and Minions GIFs to improve users' moods. The therapy industry is thriving.
---