Gay+
---
Welcome to Errattic! We encourage you to customize the type of information you see here by clicking the Preferences link on the top of this page.
Colby Melvin on sobering up, sex, and the cruelty of social media
There are a lot of motivational posts on Colby Melvin's Facebook page these days.

Memes about being kind to yourself, pulling yourself out of dark places, reasons for getting sober.

Sober? Yep. America's 31-year-old underwear sweetheart, businessman, entrepreneur, the man who can pull off a jockstrap, literally, and still look as innocent as his baby blue eyes—or are they green, hazel, gray? Aye, there's his mischievous rub—is back from a rough couple of years of depression, despair, and drugs.

He's also ready to talk, his voice something he's never been afraid to use.

Speaking to Colby on the phone in Louisiana, where he now lives, again, with the parents who raised him, he didn't shy away from a single question or tell me any subject was off-limits.

If he bared anything to Queerty, this time it was his soul.

What happened?

A variety of things. It started a few years ago. There's something about being in the public eye. Your life becomes public property. Everyone is criticizing or weighing in or judging. It's hard for it not to get to you.
---
"I'm 51 and gay, but I can't come out": callers opens up to James O'Brien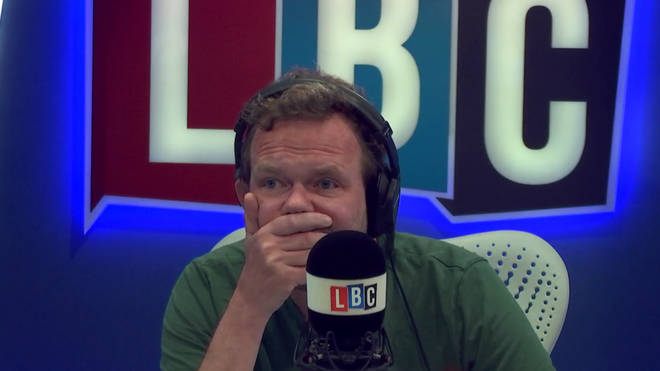 This is the powerful moment a caller came out as gay to James O'Brien and opened up about why he can't tell anyone else.

This Morning presenter Phillip Schofield, who has been married for almost 27 years and has two grown up daughters, has announced that he is gay.

James' caller Joe found the story "amazing" and felt compelled to call in because he is gay and feels unable to tell anyone.

"I've turned to drugs," said Joe, "I'm 50 years old and I turned to drugs 12 months ago."

"Because the stress of keeping it secret was too much for you?" asked James, and Joe confirmed that he at times has felt suicidal having to hide the truth after realising he was gay at 12.
---
"Britain's most prolific rapist" sexually assaulted nearly 200 unconscious men & filmed it all 
A 36-year-old man named Reynhard Sinaga has been called "Britain's most prolific rapist" and sentenced to a minimum of 30 years in prison after being found guilty of raping or sexually assaulting at least 48 young men in Manchester, though its thought that he raped closer to 200 men.
Michigan man charged in Grindr murder says he ate part of victim after killing, court docs show
Gruesome details emerge in cannibal killer's cold-blooded slaughter of young gay man
Britain's 'Most Prolific Rapist' Has Been Sentenced to Life in Prison
---
Uber driver convicted of raping intoxicated passenger 
An Uber driver has been found guilty of raping an intoxicated woman he picked up at a casino near Philadelphia.

Ahmed Elgaafary was found guilty Thursday of rape of an unconscious person, sexual assault and indecent assault.
Report Alleges Levi's, Lee, & Wrangler Workers In Lesotho Face Sexual Violence & Harassment
Women In India Are Being Forced Into Taking Dangerous Actions To Prevent Periods So They Don't Miss Work
---
Teen girl allegedly knocked out after turning down stranger's advances
A British teenager claims she was punched unconscious after telling a group of creepy strangers following her in the street, "I'm sorry, I'm not interested."

Gabrielle Walsh, 18, said she was with a male friend in the early hours walking home from a club in Manchester when three men approached them.

"I'd taken my shoes off and this guy came over and said, 'I like your feet'. I just said, 'OK,' and we tried to walk away," she told the Manchester Evening News, showing off her horribly swollen left eye from this weekend's alleged attack.

"They kept walking behind trying to talk to me. Eventually, I turned around and said, 'I'm sorry, I'm not interested,' " she claimed.
Giants' Kamrin Moore arrested for punching woman unconscious
Ex-cop claims co-worker raped and beat her for years
YouTube Star Ray Diaz Charged After Teen Girl Alleges He Sexually Abused and Beat Her
'Doomsday prepper' couple is accused of abusing two victims on their farm for years
Woman sexually assaulted at Glasgow's TRNSMT festival
When Does America Reckon with the Gravity of Donald Trump's Alleged Rapes?
---
1.8 million LGBTQ youth in America "seriously consider" suicide each year 
New research has revealed worrying statistics about mental health among LGBTQ youth.

The new report from The Trevor Project, an American charity that focuses on suicide prevention for young LGBTQ people, has estimated that 1,892,000 LGBTQ people aged 13-24 in the US have "seriously considered" suicide in the past year.

Of that total number, the charity estimate that 1,199,000 LGBTQ youth aged 13-18 have seriously considered suicide in the past year, while 693,000 LGBTQ youth aged 19-24 have seriously considered suicide in the past year.

The charity also found that LGBTQ youth with at least one accepting parent were 40% less likely to report a suicide attempt int the past year.

"Suicide is an ongoing public health crisis for young people in the U.S., especially among LGBTQ youth," said Amit Paley, the CEO and executive director of The Trevor Project.

"Better understanding the mental health experiences of LGBTQ young people is a major step in addressing their significantly higher risk for attempting suicide. Together, we can ensure that LGBTQ young people know their lives have value, and that they are heard, loved, and never alone."
Mental health and suicide: The answers lies within communities
How to Calm Down Anxiety With These 8 Quick Hacks
6 Signs Your Mental Health Medication Isn't Working For You, According To Doctors
---
HIV criminalization is happening in 72 countries
HIV criminalization continues: a global review has found that HIV-related arrests, investigations, prosecutions and convictions have ever occurred in at least 72 countries, with recent cases occurring in 49 countries, including 14 in which the law appeared to be applied for the first time.

The HIV Justice Network's review concerns cases in which either the criminal or similar law is applied to people living with HIV based on HIV-positive status. Either via HIV-specific criminal statutes (29 countries), general criminal or similar laws (37 countries), or both (6 countries). Such laws typically criminalize non-disclosure of HIV status to a sexual partner, potential or perceived exposure to HIV, or transmission of HIV.

HIV criminalization 'is a pervasive illustration of how state-sponsored stigma and discrimination works against a marginalized group of people with immutable characteristics,' says HIV Justice Network.
---
Catholic priest blasted for asking 'ladies' to dress modestly to 'protect the purity of the men at holy Mass'
A Catholic priest was blasted on Twitter for asking "ladies" to dress modestly to "protect the purity of men at holy Mass." And while Father Kevin M. Cusick later tweeted that he isn't backing down from his request, it appears his Twitter account has since been deleted.

What Happened?

Cusick — who's from the Washington, D.C., area — on Monday posted the following tweet: "Ladies, a priest I know was forced on Sunday to ask a woman at Mass to cover her shoulders. Please help the priest to protect the purity of the men at holy Mass by choosing to dress modestly. The alternative is awkward for all involved. Thank you."
Woman accuses top US cardinal of dismissing sex abuse case
Man accused of dropping 13-year-old girl at hospital before her death gets added charge of rape
Patrolling Officers Catch Woman Having Sex With 13-Year-Old Boy In Parked Car
---
Michigan priest facing allegation of misconduct with minor 
A priest with the Roman Catholic Diocese of Saginaw is on administrative leave while church officials investigate an allegation of misconduct with a minor.

The decision regarding the Rev. Dennis Kucharczyk was announced Tuesday. The diocese says the alleged misconduct "occurred many years ago," and he was placed on leave Sunday after church officials received information from law enforcement.
Amended sex abuse suit filed against W.Va. Catholic diocese
Former USA Diving Coach Pleads Guilty To Sexual Battery Of Teen Diver
McDonald's faces 25 new charges of sexual harassment in the workplace
---
Two men arrested after 18 year old falls from condo after alleged three-way
A doctor and his male friend have been arrested after an 18-year-old man fell to his death after an alleged three-way.

Police apprehended the pair after their guest fell from a balcony at the doctor's 20th floor condo in Bangkok, Thailand on Saturday (18 May).

A police source at Thong Lor police station told The Nation that the two suspects appeared to be under the influence of crystal methamphetamine.

What happened?

Thong Lor precinct officers received the report of the victim's death at 3.30pm on Saturday.

Police authorities examined the building's CCTV recordings. They reportedly found the victim entered the condo block with two older men, both in their 30s, and went up to the 20th floor with them.

One of the men alleged the teen became intoxicated and fell from the balcony. Locals found him on the street wearing only a G-string.
Three men attacked a gay couple in their own store
---
A Look At The Staggering Sexual Harassment Numbers In The Legal Profession 
A new international survey reveals that sexual harassment in the legal profession is truly at epidemic proportions. The survey, with almost 7,000 respondents, was conducted by the International Bar Association and market research company Acritas and asked both lawyers and nonlawyers in the legal profession from 135 countries questions about sexual harassment and bullying within the industry. The results are disheartening, to say the least.

Over a third of women — 36.6 percent of women and 7.4 percent of men — say they've been victims of sexual harassment. When in comes to bullying nearly 1 in 2 women say they've been a target, compared with 1 in 3 men who say the same.
Furious mob tie a man and his female cousins to a tree, brutally thrash them with ropes and sticks and 'molest the two women' for helping him run off with a married woman in India
At least one in three Alaska villages has no local law enforcement. Sexual abuse runs rampant, public safety resources are scarce, and Gov. Mike Dunleavy wants to cut the budget.
Third of women in survey 'taken advantage of sexually' while drunk or high
Sex slave driver, 57, is found guilty of keeping two Thai woman as prostitutes against their will
Father Catches Man Sexually Assaulting 13-Year-Old Son At Home
Why the Anti-Abortion Movement Stopped Making Allowances for Rape and Incest
---
Academic claims she's discovered anal suppository 'cure' for homosexuality
A Kuwaiti academic claims she discovered an anal suppository 'cure' for homosexuality.

Mariam Al-Sohel appeared on Scope TV to explain how her gay cure medicine based on Islamic prophecy works.

'I discovered therapeutic suppositories that curb the sexual urges of boys of the third gender,' she said. 'As well as the fourth gender, which is butch lesbians.'

The 'third gender' is feminine gay men, according to Al-Sohel.

She then continued: 'This is all science, so there's nothing to be ashamed of.

'The sexual urge develops when a person is sexually attacked. And afterwards it persists because there is an anal worm that feeds on semen. It feeds on sperm.

'So what I did was to produce suppositories, which are to be used by certain people at a certain time. It cures those urges by exterminating the worm that feeds on sperm,' she said.
---
This pastor allegedly drugged & brutally raped two men before going home to his wife 
Police in Michigan are accusing a pastor of using drugs to lure two young men into his home and office and then sexually assaulted them.

Christopher Cox, 41, is the pastor of Long Lake Church in Traverse City. He was arraigned yesterday and told that he was being charged with two counts of first-degree criminal sexual assault and one drug trafficking count.

One of the victims, who is 19 and homeless, said that several weeks ago Cox was looking for a "drug buddy" and told the victim to come home with him for drugs and sex with women.

The victim said that he smoked meth with Cox and took CBD shots, and Cox gave him GHB. The probable cause statement says that he was incapacitated for several hours, during which Cox raped him repeatedly.
This Republican pled guilty to paying two young boys for sex multiple times. Now he denies it all.
---
Cops find a father, 40, 'having sex with his cat in the shower' but he denies having intercourse claiming his 'girth is too big to penetrate his pet'
A man in Arizona has been arrested for allegedly having sex in the shower with his pet cat.

The Mesa Police Department responded to a call of a cat in distress at a residence located close to Val Vista Drive and University Drive on Wednesday.

There, a witness told authorities that 40-year-old Michael Navage, who is homeless, had taken his pet cat into the bathroom.

The caller heard the cat screaming and could hear Navage shouting that 'the cat was stuck on his penis'.
UFC'S FRANK SHAMROCK TEARFUL APOLOGY ... For Abandoning Dog
---
Calvin Klein's ex-boyfriend charged with attacking man with frying pan
Calvin Klein's former lover, Nicholas Gruber, 28, was arrested last week (15 March) for the alleged assault of a man with a frying pan.

A friend of Gruber's, Brandon Steele, 26 reportedly aided the ex-gay porn star.

Police said the pair attacked an unnamed man following a dispute over money at Steele's New York City apartment.

The pair have been charged with second-degree assault and unlawful imprisonment in the first degree.
---