All Posts Tagged as 'Hate'
Welcome to Errattic! We encourage you to customize the type of information you see here by clicking the Preferences link on the top of this page.
Sidewalk Preachers Say They Want to 'Take a Sword' to Gays 
In a new video posted to YouTube, preachers from a religious sect have expressed a desire to put a sword to queer people.

Captured on the streets of Dalston in East London, the video was posted on a YouTube channel for The Church of Yahawashi. The organization is an extremist sect of Black Hebrew Israelites. In the video, the preachers say that their main channel was recently deactivated. They then went on to threaten LGBTQ+ people.

"There's a lot of stupid people here," the main preacher in the footage says, referring to Dalston. "Because we've just come out of the — I don't know if it's a pub or a slash restaurant. We had two faggots in there that we've had to keep eyes on because certain brothers, most of the brothers, no actually all of the brothers, we don't like faggots." Brothers surrounding him chime in with their agreement.
Trans woman left in tears after being slapped & spit on in "disgusting" subway attack
Gay man pepper sprayed for holding hands with a man in the subway
---
Florida Vouchers Channel Millions to Anti-LGBTQ Religious Schools
A state-funded voucher program in Florida that helps students attend private schools sent $129 million to schools with anti-LGBTQ policies last year alone, an Orlando Sentinel investigation has found.

The money went to pay tuition for 20,800 students at 156 private Christian schools with homophobic or transphobic stances, and "that means at least 14 percent of Florida's nearly 147,000 scholarship students last year attended private schools where homosexuality was condemned or, at a minimum, unwelcome," the Sentinel reports. Thousands of schools participate in the program, which has been in existence for 20 years.

Eighty-three schools have policies denying admission to students known to be LGBTQ and providing for expulsion if their identity is found out. Another 73 "call being gay or transgender a biblical sin but do not explain how those views play out in admissions or student discipline decisions," according to the paper.
---
Two trans women beat the snot out of men harassing them in a restaurant 
After being harassed by men in a restaurant, two transgender women decided they had dealt with enough and took matters into their own hands. Those hands formed fists after the men continued to denigrate the women, leaving the two harassers bloody and dazed.

The incident began when a male customer slides into the women's booth and mocks one of them, saying in Spanish, "I'd like to sit with a lady." After the women push him away, he and another customer continue the verbal abuse.
After a trans woman's cat was cut in half in a gruesome hate crime her neighbors painted her house
---
Uber driver tells gay men to stop kissing: "I'm a Christian!"
An Uber driver asked two men to stop kissing in the back of her car because of her Christian faith.

One of the passengers, Finn Davies, had attended a birthday party on Saturday night at his friend's home in London, where he met and flirted with "a handsome man" who it turned out lived in the same direction as he did.
---
LGBTQ people suffer when religion & government mix
A pair of recent decisions from two of the southern federal Circuit Courts of Appeals should be alarming us all. Instead, they're only alarming a handful of us – because, overall, our community still clings to the inexplicable belief that religion can be our friend or, at least, a friend that we will be able to use to defend ourselves from certain others who also claim religion to be their friend.

Of the two recent decisions, only one has a direct LGBTQ component. Even so, it is truly difficult to say which one is the more disturbing, though the non-LGBTQ one, United States v. Brown, probably deserves the nod.

The Brown in question is Corrine, a former member of Congress from Florida, convicted on a slew of counts, the specifics of which are strangely irrelevant for purposes of what makes one of the opinions in her case problematic.

What does matter is that she was convicted by a jury. On appeal she took issue with the trial court's decision to not allow "Juror 13" to contribute to rendering a verdict.

Shortly after deliberations began, "Juror 8" informed the judge that "13" had said, "A Higher Being told me Corrine Brown was Not Guilty on all charges" and that he "trusted the Holy Ghost."

Do those sound like the words of someone who is going to make a decision based on earthly evidence?

What the LGBTQ community has never learned is that, when religion merges with government and science is reduced to having no more standing than faith, our religions and faiths and beliefs (or lack thereof) will never be recognized when they conflict with the particular religion and faith and belief of those who have seized power – legitimately or otherwise.

Once religion enters the government picture, everyone loses – at least everyone not sitting at the table of power.
---
Church of England: Sex Is OK Only in Heterosexual Marriage
Sexual activity is only acceptable within the marriage of a man and a woman — so says a new document issued by the Church of England.

That's not a new stance for the church, which is considered the mother church of the worldwide Anglican Communion, of which the much more liberal U.S. Episcopal Church is a member. But the Church of England is putting out the guidance because the British government has made civil partnerships, which are not quite equal to marriage, available to heterosexual couples, The Guardian reports.
---
Florida teen arrested for making race-based threats of violence on Twitter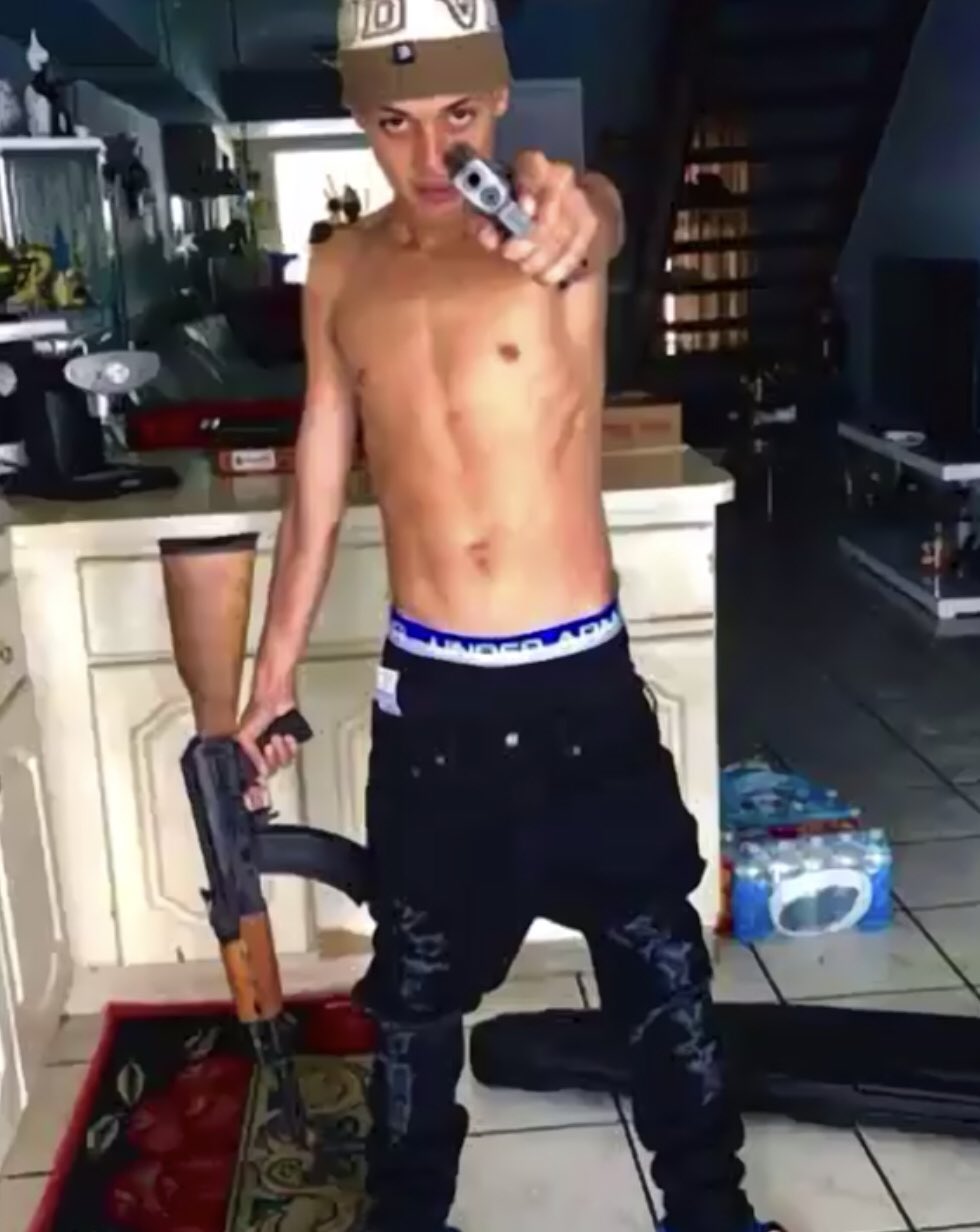 A Florida teenager was arrested for making threats of violence against several racial groups on Twitter.

Nineteen-year-old Lazaro Lesteiro-Diaz was arrested on Tuesday after police were notified of the threats by the Bureau of Alcohol, Tobacco, Firearms and Explosives.

Police took the threats seriously because he was very specific about a location that he was going to travel to in order to murder homosexuals, blacks, Nicaraguans, Colombians and "all types of Indian people."
---
Gay basher accused of "one of the vilest" hate crimes will get off with maximum six months in jail
Investigators believe that Ferlenda got enraged at the sight of the gay couple together as they were leaving a concert at the Great New York State Fair in Syracuse this past August 24.

Ferlenda allegedly punched one of the men in the face, starting a rage-fueled attack that lasted half an hour, as the couple tried to escape on foot and then by car.

Ferlenda followed them, shouting anti-gay slurs. And he didn't stop when they got to their car.
---
Chick-fil-A's Last U.K. Location Shutters After Months-Long Protest
The last Chick-fil-A in the United Kingdom has flown the coop.

The restaurant, located in a Macdonald Hotels property in the Scottish Highlands, was controversial from its launch in October due to the fast-food chain's history of donating to anti-LGBTQ organizations.

Due to this problematic history, Scott Cuthbertson, an LGBTQ activist, had launched a petition calling for its closure, which quickly accrued 1,000 signatures.

Additionally, Patrick Harvie, the first out bisexual member of Scottish Parliament, called on a boycott of the restaurant among his fellow politicians, who often stay at the luxury Macdonald Aviemore Resort.
---
Commercial pilot charged after allegedly writing racist graffiti on bathroom wall
A commercial pilot has been charged with criminal mischief after allegedly writing racist and pro-Trump graffiti at the Tallahassee, Florida, airport, court documents show.

Police charged James Ellis Dees, now a former Endeavor Air employee, with nine counts of criminal mischief after he admitted he wrote such slurs as "#MAGA =NO N**S =NO SP**S" -- derogatory terms toward African Americans and Hispanics -- multiple times, according to court documents. The graffiti was found mainly in airport bathrooms and the parking lot elevator.

Airport police approached Dees and asked about the graffiti earlier this month. When police told him he was identified as the writer after a camera was installed in the parking lot elevator where the graffiti was discovered, the court document said, Dees admitted to writing some of it.
---
Lesbian couple left 'overwhelmed with anger' as South Africa venue declines their wedding
A South African wedding venue is facing criticism after the Christian owners declined to host a lesbian couple's wedding.

Megan Watling, 25, and Sasha-Lee Heekes, 24, said they contacted the owners of Beloftebos, a popular event place in Cape Town, inquiring about potential dates for their wedding.

However, they received an email response that the venue does not accommodate weddings between couples of the same gender, Watling and Heekes wrote on Facebook.

Watling said she cried and became overwhelmed with anger after reading the response last Friday.
---
The Amish Keep to Themselves. And They're Hiding a Horrifying Secret 
The memories come to her in fragments. The bed creaking late at night after one of her brothers snuck into her room and pulled her to the edge of her mattress. Her underwear shoved to the side as his body hovered over hers, one of his feet still on the floor.

Her ripped dresses, the clothespins that bent apart on her apron as another brother grabbed her at dusk by the hogpen after they finished feeding the pigs. Sometimes she'd pry herself free and sprint toward the house, but "they were bigger and stronger," she says. They usually got what they wanted.

As a child, Sadie* was carefully shielded from outside influences, never allowed to watch TV or listen to pop music or get her learner's permit. Instead, she attended a one-room Amish schoolhouse and rode a horse and buggy to church—a life designed to be humble and disciplined and godly.
2 Mass. Priests Suspended Amid Decades Old Abuse Complaints
French trial exposes how church covered for predator priest
Senators demand review of Army Reserve sexual assaults
---
Kanye West's new religious fanatic friend joins anti-LGBTQ "freedom march" 
Rapper Kanye West announced he will appear at Awaken2020, a stadium-sized prayer rally hosted by some of the nation's most anti-LGBTQ religious conservatives.

Now one of the organizers of the event has announced he will join an upcoming anti-LGBTQ "freedom march."

Related: If you're boycotting Chick-fil-A, why aren't you protesting Adidas & Kanye West?

Pastor Lou Engle will join "former homosexuals" in Boston to help lead a "rainbow revival." Engle has said America has become like Nazi Germany because of gay rights. He helped fan the flames of hate in Uganda at a time when this nation was debating whether to enact the infamous "Kill the Gays" bill.
Kanye West's Dark Turn to the Anti-Gay Christian Right
---
Socialism Will Not Cure LGBTQ Oppression
...a lot of LGBTQ people lately have taken to the media to say that socialism is the answer to LGBTQ oppression and all I can say to that is, "Bullshit." Every last bit of history proves otherwise. Now, I'm not arguing that socialism/communism is anti-LGBTQ, but it hasn't been the best system for LGBTQ people in all cases. Yet, neither has capitalism. In fact, the social progress of LGBTQ rights in different countries under different systems has been so haphazard that it's impossible to argue who has been better for LGBTQ rights. The only logical conclusion, and I know this may sound crazy to a lot of folks, is that somehow, and this is crazy, systems of economics and government don't actually have a lot to do with social values. In fact, and I may be going out on a limb here but I'm feeling crazy, it seems that governments and economic systems reflect what society values. Woah, mindblowing ain't it?
---
Lesbian left covered in her own blood after two men brutally beat her  
A 20-year-old lesbian attacked by two men this past weekend and left covered in her own blood. This is the fifth time she has been attacked and now she's afraid to leave her home.

Charlie Graham was walking in the street in Sunderland in northern England at 12:50 a.m. on Saturday when she was punched in the back of the head by one of the assailants.

Related: Teen who attacked couple in horrific hate crime walks away with no prison time

"I got hit from behind by a fist to the back of my head, then I hit the ground, hurting my legs and face," she told the Daily Star. Police said that she told them that the attackers called her anti-gay epithets.
Gay couple attacked with tear gas in their home after being blackmailed
High school baseball players caught harassing a local gay couple & calling them slurs
Missouri Republican wants to jail librarians who allow drag queens to read books to kids
---