Health/Food Posts Tagged as 'Dating'
---
Welcome to Errattic! We encourage you to customize the type of information you see here by clicking the Preferences link on the top of this page.
Why Does It Feel Like No One Wants To Commit? The Answer Is Simpler Than You Think
Dating is more complicated than ever right now: You can be Gatsbyed, breadcrumbed, and ghosted by your Tinder match... all in the same week. And even when a great first date gives you butterflies, knowing what to do next can be confusing AF. Luckily, in Elite Daily's series, We Need To Talk, our Dating editors break down the latest terms, trends, and issues affecting your life with their own hot takes to figure out how to navigate finding love in a world that changes faster than you can swipe left.

PSA: "Commitment" is not a dirty word. Whether the person you're talking to is "sooooo busy with work" or "honestly not looking for anything serious right now," it can feel like there's an endless list of reasons no one wants to define the relationship, and an endless number of people who will lead you on, only to break your heart. Asking someone whether or not they want to commit to you can be more nerve-wracking than interviewing for your dream job and waiting on pregnancy test results combined, and it can make finding an exclusive relationship feel next to impossible. The good news? It's not just you, and contrary to popular belief, casual hookup culture isn't the only thing to blame.
---
I Live With Six Brothers. I Have Sex With Two of Them. It's Fine, They Know.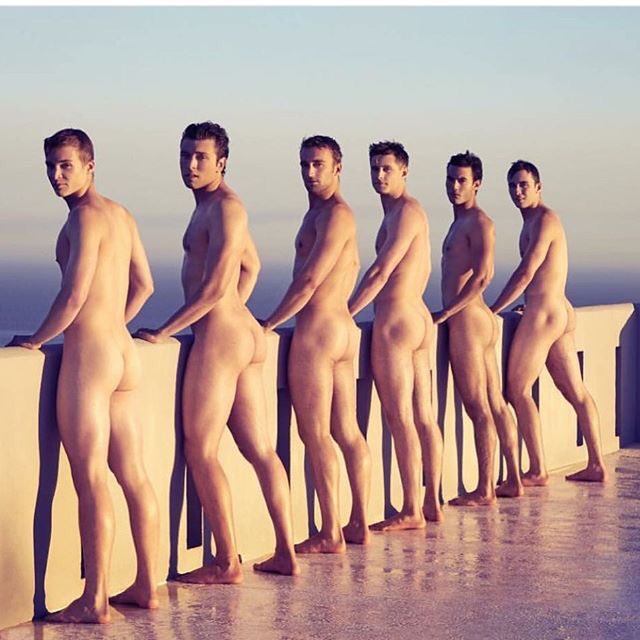 Dear How to Do It,

I (a man) live in a large house along with six brothers, all adults and close to each other in age, two of whom I am having sex with. I am naturally much closer to them than the other four. "Yarin" and "Ferdinand" are both fully aware that I have sex with both of them. With the exception of occasional flares of jealousy on Ferdinand's part (based in insecurity; we're working on it), it seems to suit all of us very well. The house we share the rent for is large enough that I'm sure the other four brothers don't know about the sex.

The problem is that I don't know what to call this arrangement, even to myself. I'm often uncomfortably aware of just how unconventional it really is. When with one or both of them in public, I don't know how to answer when people ask what Yarin and/or Ferdinand are to me. Yarin usually answers that we're friends, which I don't mind. Ferdinand has brazenly answered that I am his boyfriend whom he shares with his brother, which I DO mind. That part isn't anyone's business! Ferdinand is somewhat hurt by this, as he is openly affectionate with me in public and expects reciprocation, but I'm a quiet person, while there are Mardi Gras parades more reserved than Ferdinand. My sex life is absolutely not the business of random strangers. Should I follow Yarin's lead and just say we're friends? And can I tell Ferdinand to cool it in public?

—Oh, Brother
---
I Had an Orgasm During a Professional Massage With a Man. Should I Tell My Husband?
Dear How to Do It,

I recently orgasmed during a typical massage at a massage therapy chain. It happened during a thigh massage, but no boundaries were crossed. I am married and monogamous, and I get massages for stress relief, although I prefer male therapists both for the hand strength and the added titillation. I wasn't seeking anything in my sex life—our sex life is good—but the orgasm made me wonder how I can incorporate that experience in our sex life. I don't want to tell my husband what happened, but I want him to do it to me.

—On the Table
---
A restaurant in Arizona has labeled its entire salad menu as 'My Girlfriend's Not Hungry'
The tired cliché is as follows: When a heterosexual couple eats at a restaurant, the woman will claim she isn't hungry, order nothing, then pick at the man's food for the rest of the meal. To combat this fictitious scenario, some restaurants offer "My Girlfriend Isn't Hungry" menu options, which usually include additional french fries or other side dishes.

The Tipsy Coyote, however, does things a little differently — it has an entire menu of salads under the label, in an attempt to gender leafy greens.
---
DOES BEING IN A RELATIONSHIP MEAN GOING TO EVERY SOCIAL EVENT ON YOUR S.O.'S CALENDAR?
Star-spangled bikinis aside, the Fourth of July isn't the most sexy of all holidays (it certainly falls behind the romance-heavy celebrations like Valentine's Day, New Years Eve, and Christmas). Perhaps part of my stance has to do with the fact that this year, my barbecue plate certainly won't include a side dish of sex. That's because I'm opting out of my boyfriend's big July 4th bash this year—one of the recurring social events he's been having with his friends for a decade. While at this point, his friends are my friends and my friends are his friends, and we all love each other and all that jazz…I just don't know if I love them at an amount of 10-hours-at-a-faraway-beach-with-no-exit-plan. So, "learn to when to say no" is something I can successfully check off my to-do list.

I get that it appears as though I'm dead in the wrong in my choice to go this route. Because isn't the golden rule of relationships that old proverb, "If you wanna be my lover, you gotta get with my friends"? The argument makes sense to me; in the early days of your relationship, getting "with" your new squeeze's friends is major. You don't need to be a walking Cool Girl Who Can Hang trope, but being at least cordial with the people your love loves is a fair expectation if you want to last. That much I can handle, because I love my partner (and also, phew, he happens to know some good people and sometimes my introverted self is surprised by how much fun we can have).
---
A third of women only date men because of the free food: study
The results are in: she only wanted to try that hot new restaurant.

A new study published Friday in the Society for Personality and Social Psychology journal found that a quarter to a third of heterosexual women have gone on a date with a guy they weren't interested in — just for a free meal.

"Foodie calls," can happen when money's tight, the grocery store is out of a favorite frozen meal, or a must-try entree is just too extravagant to justify — when the tab comes out of your own bank account.
---
Experts Say Long-Lasting Couples Always Do These 8 Things Together
When you see couples who have been together for years and are still happily in love, you may ask yourself what do they know that everyone else doesn't. The truth is, maintaining a long-lasting relationship isn't easy. Not everyone can do it. But if you want your relationship to last, there are a few key things you and your partner need to do.


First off, it's important to remember that relationships take work. As sex and relationship therapist, Cyndi Darnell tells Bustle, couples who last recognize that relationships are living things that need nourishment. "Relationships are not static monoliths," she says. "Just like a plant or a pet, living things need sustenance to survive. Love alone is not enough, especially when there's no identifiable expression of it on a regular basis."

Long-lasting couples not only love each other, but they also do things each day to show their love. Showing your partner that you care doesn't require anything special or out of the ordinary. It can be as simple as doing a thoughtful act of service or really listening when they have something important to say.
---
To The Left! How To Tell When You've Reached A Relationship Dead End
Have you been dating someone for a while and, even though you both agreed to be exclusive or continue out your "situationship," you feel like everything just flatlined? You wonder, "should I keep trying or is time to cut your losses?"

Here are 7 things to consider to help you decide whether it's worth sticking it out or if it's time to move on

1. Your Time Isn't Being Valued
---
9 Reasons Hookup Culture Isn't All That It's Cracked Up To Be
A lot of people enjoy hookup culture, but that doesn't mean it's for everyone. Personally, I participated in hookup culture in college, and I had mixed feelings. While I definitely enjoyed frequenting the 24-hour froyo place (self-serve, my sometimes nemesis) with my "friend for the evening", I missed being in a stable relationship. Even though hookup culture is perfectly healthy, as long as everyone is being respectful of everyone else, there's nothing wrong with not liking it. There are be reasons hookup culture isn't all that, and it's totally normal if it's not your favorite.

Hookup culture comes with its fair share of downsides. Sure, if you're watching Riverdale, you may think it seems fun, but if you're watching Grey's Anatomy, you might think "get out of the on-call room and stitch those people up, their terminal illness aren't going to magically cure themselves before the commercial break!" Not everyone enjoys hookup culture, and if you've never wanted to partake in it, that's totally normal. Any sort of sexual activity needs to be something you truly want to do and consensual, and if you don't like to engage in casual hookups, you're not alone.
---
This Instagram Shames Men for Being Absolute Monsters on Dating Apps
It's a tale as old as the internet: when Alexandra Tweten would log into her online dating accounts, she'd occasionally get messages from random guys that made her uneasy. Sometimes it'd be an unsolicited dick pic. Other times the messages themselves were lewd or creepy right off the bat. "I just wouldn't respond, or I'd think, 'No, thanks. I'm not interested,'" Tweten tells VICE over the phone. "And then they got hostile."
---
Experts Explain Why LGBTQ People Have More Eating Disorders
While the National Eating Disorder Association reports that the LGBTQ community is disproportionately plagued by eating disorders, experts are saying that being a minority contributes to this dilemma.

Dr. Norman H. Kim, national director for program development at Reasons Eating Disorder Center, believes that queer people are drawn to unhealthy eating habits because of minority stress. Behaviors such as binging, purging, and undereating are a symptom of chronic social stress LGBTQ people experience as minorities, he told Stylecaster.

The rates at which queer people are having this reaction to being otherized are alarming.
---
'Stashing' is the latest disturbing dating trend 
Is your significant other not introducing you to his friends or family members? Congratulations — you've been stashed.

"Stashing" is the latest crappy relationship trend making couples miserable. It's when one partner hides their better half from loved ones and doesn't post about the relationship on social media.
...or maybe he doesn't want to ruin his relationship because his family is scary. You can always ask.
07-Jun-2018
---
'No *Insert Race Here*, Just a Preference': Examining the Racial Politics of Gay App Design
As an unexpected and unintended consequence of the recent events in Charlottesville, Virginia, I, as an interaction design (IxD) researcher and instructor, have been intrigued by the resurgence of discussions around race and racism within online dating spaces. While I agree these environments should be devoid of racist behaviors and language, it's also well understood they are spaces driven by user preferences — discrimination — of some sort, whether age, weight, race, body hair or other factors. But it's the notion of race-based discrimination that is most often problematic.

On and offline, race-based discrimination of sexual partners is real, particularly in the primary use of these apps, which most often is facilitating a non-committal sexual hookup. Race-based preferences — regardless of how they individually evolved — exist.
---
12 weird butthole facts you might have never wanted to know

There is a gaping hole in your knowledge
Can we all just talk about the amazing science behind your butthole?

Seriously, the human body's gastrointestinal system has developed a way to take all of the amazing nutrients we need out of food. Before packaging what we don't need, into neat little parcels we deliver at a socially acceptable point of the day.

Another thing science has given us for buttholes? Biological evidence of why some men love to bottom – hallelujah.

Oh and beyond that; bums are, of course, booty-ful.

So because the peach ?? is such a glorious part of our bodies and you're butthole deserves a lot of attention; ?? – we've put together this guide with everything you need to consider when using your bum.

If men learn to control butthole muscles, you can spunk further...
---
New Sugardaddy Dating App Tells HIV-Positive Men to Stay Away
A new gay sugardaddy app, Daddybear, is doubling down on its disgusting stance regarding HIV-positive guys not being allowed on the app. Many are understandably outraged.

The app's About Page claims that "daddies" are "rich men who have more money and social wealth than you do," and everyone should aspire to date one because "most mature gay daddies grew up under the macro environment of AIDS epidemic and scare, so they know how to protect themselves and you, and enjoy safe sex with you."

Huh?

Someone representing the app clarified its stance in the comments section of a Queerty article:

With the fact that most gay men care more about health than sex when seeking gay relationship, we create this gay dating app to meet their needs. If you are worried about meeting gay men who are living with HIV, then you can feel relieved with our App because we are trying our best to make sure that all users you meet will be healthy and without HIV, starting from adding a feature to allow users to verify their health condition.
---