Gay+
---
Welcome to Errattic! We encourage you to customize the type of information you see here by clicking the Preferences link on the top of this page.
"White Girl Moans Black Lives Matter" 
Outwardly, Pornhub has joined large companies such as Amazon, Twitter, and Nike in the corporate rush to put out public statements that condemn racism. @Pornhub, the site's popular Twitter account run by Aria Nathaniel, wrote that "Pornhub stands in solidarity against social injustice," and encouraged people to give to organizations such as the Bail Project and the NAACP. The site also promised to donate $100,000.

Around the same time, Pornhub saw the rise of a new subgenre: Black Lives Matter porn. One such video is called "White Girl Moans Black Lives Matter While Getting Fucked #BLM." Another is "Black Anal Matters." There is also a subcategory called BLM Protest that mainly shows Black men penetrating white women during a supposed Black Lives Matter protest. Some of these women have "BLM" written on their backs, while others are in jail cells being penetrated by Black porn performers dressed as police officers. In a classic marriage of racist themes, one video purports to show a "black lives matter thug choking out a white cop daughter."
'Being iced out': Trina McGee opens up about racism she experienced on 'Boy Meets World'
Lucy Liu Opened Up About Being a "Black Sheep" in Hollywood
90 Day Fiance: Why Avery Warner Is Against Black Lives Matter
Live Nation Sued for Race and Gender Discrimination by Furloughed Exec
Man charged with robbing, sexually assaulting woman on Near North Side
Teenager charged in July 4 death of 11-year-old in Washington, DC
Another Black Lives Matter Mural Defaced in Less Than a Week, This Time in Illinois
Drivers target Black Lives Matter protesters in 'horrifying' spate of attacks
'People can't ignore it anymore': Across the country, minorities hit hardest by pandemic
---
'Dukes of Hazzard' Stars John Schneider and Tom Wopat Respond to Renewed Controversy Over Car's Confederate Flag 
For a family show about two good old boys, The Dukes of Hazzard has seen its share of controversy.

Before it even premiered on CBS on Jan. 26, 1979, then-CBS programming chief B. Donald Grant squared off with a roomful of TV critics who hated it. Among their objections was that "the two male leads appear to be on the wrong side of the law, that the subject of illegitimate parenthood was treated humorously, and that one of the female regulars is often seen in skimpy costume," according to a Hollywood Reporter account. One North Carolina critic went further, calling the show's stereotypes "out of line with the New South."

Grant ignored the critics and Hazzard went on to air on CBS from 1979 to 1985, winning over millions of ardent fans in the process. In its initial run, the series drew as many as 20 million viewers per episode and by its third season had become the second-biggest show on TV.

"I have never had an African American come up to me and have any problem with it whatsoever," John Schneider (Bo), 60, tells THR, adding that "the whole politically correct generation has gotten way out of hand."

"There are 80 million descendants of the Confederacy — one out of four people has that heritage. Most of them have no problem with the flag at all," Jones asserts. "This was a family show. Black families watched it for generations. I know this. I had a [congressional] office right there in the Martin Luther King district. King's right-hand man Andy Young is a dear friend of mine. We couldn't care less about rebel flags."
Liberal writers, activists sign open letter calling to end 'cancel culture'
---
High-Risk Florida Teen Dies of Coronavirus After Going to 100-Person Church Party 
The Fort Myers, Florida community mourned after a local teen died of complications from the new coronavirus, COVID-19, at the end of June. Carsyn Leigh Davis, 17, had already battled several illnesses in her short life, including cancer and an autoimmune disorder, but it was COVID-19 that led to her death on June 23.

But a newly-released report from the medical examiner, shows a different side of her death. According to the report, Davis contracted COVID-19 after attending a 100-person party at First Youth Church, where attendees were not required to social distance, and she did not wear a mask.

And after Davis developed COVID-19 symptoms, her parents treated her at home, waiting nearly a week before taking her to a hospital. Her mother, a nurse, and a man identified as her father in the report, a physician assistant, gave Davis azithromycin and hydroxychloroquine, the malaria drug touted by President Donald Trump as a COVID-19 treatment despite warnings from the Food and Drug Administration that it caused virus patients to die more rapidly.
DaBaby Plays Indoor Show Where There Didn't Seem to Be Social Distancing or Many Masks
Survey: 3% Of Americans Moved Due To The Pandemic
Country's largest retailers want mask mandate
Black Friday as we know it is finally dead
---
Halle Berry Wants to Play a Transgender Character? (Updated with Video + Berry's Apology) 
Okay. I was not expecting Oscar-winner Halle Berry to publicly share that she's interested in playing a transgender character for a new project she was pitched.

I'm a huge fan of Halle Berry. I'm looking forward to watching her directorial debut Bruised (which will premiere during TIFF 2020). She will also begin filming the sci-fi Moonfall this Fall. Due to her hard work over the decades, Berry has become the type of established actress in Hollywood who can do what she wants (including creating projects). And I'm here for all of her future projects. However, what she said about wanting to play a transgender character in a movie is what made me go, "Wait a minute!"
Halle Berry drops out of playing transgender man in film following backlash, apologizes for remarks
---
Wave of criticism smashes Lin-Manuel Miranda as leftists declare 'Hamilton' to be 'problematic' 
"Are y'all ready to talk about how problematic Hamilton is? Lin Manuel Miranda created a piece of work that used hip hop (a genre created by black people) to tell the story of colonizers and slave owners," one Twitter user wrote.

"As much as I love the show, it and it's writer are deeply problematic," another wrote. "I've intentionally or unintentionally ignored these things for years, but I'm trying to fix this now so I can fully contextualize and understand Hamilton and it's effect as a whole."

"Reminder for all y'all Hamilton watching mofos: Hamilton was a racist slaveowner, and casting POC as white bigots isn't the reclamation you think it is," read a tweet that had nearly 60,000 likes. "It's a romanticized telling of a white man's plights, so none of y'all better be stanning the founding fathers AGAIN."

Ajamu Baracka, a self-described "international human rights activist," blasted Miranda.

"Lin-Manuel Miranda is a Puerto Rican Uncle Tom who instead of fighting for independence makes feel-good revisionism for white liberals. He is pathetic," Baracka said.
'Dukes of Hazzard' Car With Confederate Flag to Remain Displayed in Auto Museum
Author sues to stop removal of controversial Kentucky mural
Hamilton weekend release boosts Disney+ downloads by 74% despite calls to cancel it because it glosses over Founding Father's links to slavery
'All the criticisms are valid': Lin-Manuel Miranda responds to the move to cancel his show Hamilton because it glorifies slave owners and says 'I did my best'
---
Ellen DeGeneres' Treatment Of Staff, Guests Revisited After Producers Denied Cancellation Rumors 
Ellen DeGeneres' treatment of her staff and guests has been revisited after the producers of her talk show denied the cancellation rumors.

In the past months, DeGeneres has been slammed on Twitter for allegedly being mean. The "Ellen Show" crew was reportedly furious about the lack of communication over their pay during the pandemic. When the show stopped airing due to the coronavirus outbreak, about 30 core crew members were affected.

Meanwhile, several people also came forward to share their encounter with the host. It started with comedian Kevin T. Porter launching a thread on Twitter calling those who had "insane" stories about "Ellen being mean." Benjamin Siemon responded and said that DeGeneres has a "sensitive nose."

"So everyone must chew gum from a bowl outside her office before talking to her and if she thinks you smell that day you have to go home and shower," he wrote.
Ellen DeGeneres is too Arrogant to Realize She Will Be Cancelled
---
Why Joss Whedon's Angel Was Cancelled After Season 5
Debuting in 1999 on The WB after Angel's season 3 departure on Buffy the Vampire Slayer, Angel both continued and expanded the Buffyverse, allowing characters from Buffy to find new potential—and better character story arcs—on the spin-off. Though the show revolved around the titular character, Angel (David Boreanaz), it expanded on a much larger universe and centered around the realistic setting of Los Angeles rather than the fictional, Hellmouth-based Sunnydale, California. This setting change not only allowed for more realism, but allowed Whedon and his writers to explore the gritty, crime-laden underworld of the city's seedy underbelly that was practically littered with demons.

Angel was not only a stark contrast from Buffy in terms of him being a brooding, dour ringleader, but the show took a darker premise and made him out to be almost Batman-esque in terms of his desire to intervene and "help the hopeless" with his team at Angel Investigations, a private investigating firm that specialized in doing battle with those who found themselves under demonic influence or in harm's way due to some supernatural threat. It took what worked for Buffy the Vampire Slayer—a "monster of the week" format, Whedon's signature humor, and lovable characters—and managed to become another success for The WB. Even so, it was canceled, which came as a shock to fans, as it hadn't seen a decline in ratings or viewership, and in the lead-up to season 5, seemed to have a lot more story to tell.
---
'You started the corona!' As anti-Asian hate incidents explode, climbing past 800, activists push for aid 
Wearing their masks, Donalene Ferrer and two other generations of family members were walking along an Oceanside neighborhood in April when a car pulled up and a woman yelled: "You started the corona!"

The accuser, with a baby and a toddler in tow, turned out to be her mother's neighbor, Ferrer said. Still in shock, the victim said she stepped near the woman to ask, "Why are you targeting us? I'm a nurse and my father fought for this country. You shouldn't be teaching your children racism."

Ferrer, 41, a Filipina, remembered the unmasked woman taunting them back: "Come over here. Say it to my face." But worried that the person might be carrying a hidden weapon, Ferrer said she left.
Black Family Escorted Off Oregon Beach After 7 Men Launched Racist July 4 Attack
It Was Meant To Be A Small Black Lives Matter Rally In Rural Ohio. Then The Bikers Showed Up.
---
Jeffree Star is staying quiet while Shane Dawson's career lies in tatters. Here's why celebrities like him seem uncancelable.
Shane Dawson's reputation is currently hanging in the balance. He's lost over a million subscribers in the last two weeks after old footage resurfaced of his past involving racism and jokes about the sexualization of animals and children. The final straw for many came when Tati Westbrook dropped her video and claimed Dawson and Jeffree Star were the ones who manipulated her into almost ruining James Charles' career last year.

However, while Dawson responded to Westbrook's video in real time on an Instagram livestream, Star is nowhere to be seen. While several of Dawson's friends have publicly supported him, Star is not among them. There have been a few theories about his whereabouts thanks to fan photos cropping up on Twitter, but his own social media presence has been silent.

Some celebrities, like Star, seem bulletproof to criticism. Morgan Freeman, for example, was accused of sexually harassing eight women and issued a statement denying the allegations in 2018, which everyone seems to have forgotten about.

Chris Brown also still has fans despite being convicted of assaulting Rihanna in 2009 and a long history of violence towards women. High profile stars like Justin Bieber are among his fanbase, which vehemently defends his right to still make music. YouTuber Gus Johnson said in a video he "continues to be shocked" at how Brown's career is not over when he listed all the legal issues and charges he's been involved in over the last 15 years.
---
The 'cancel' crowd should be gunning for 'Hamilton' 
The cancel mobs had better sharpen their pitchforks.

A new film treats our Founding Fathers as flawed but ultimately good, even great, men and celebrates America as a place where anyone, "even orphan immigrants," can make it. Oh, and actors play characters of races other than their own.

I'm referring, of course, to Broadway genius Lin-Manuel Miranda's megahit, "Hamilton," which premieres as a film on Disney+ on Friday.

Ever since its first performance in 2015, the show has been a sold-out success. Audiences loved it. President Barack and Michelle Obama saw it several times and raved about it. But could the original show expect to receive such universal acclaim if it were made today? Unlikely.
Copenhagen's Little Mermaid labelled
Marcellus Wiley delivers passionate argument against NBA painting 'Black Lives Matter' on courts
Shia LaBeouf's new movie 'The Tax Collector' called out: '#Brownfacing 2020 style'
---
Black Exotic Dancers Demand Better Treatment With 'Stripper Strike' 
At the start of the coronavirus pandemic, when strip clubs across the country were shuttering and dancers found themselves abruptly out of work, the Portland, Oregon strip club the Lucky Devil Lounge started a food-delivery service called Boober Eats in order to provide some of its employees work. The concept went viral (and was, in fact, covered by this publication), but local black dancers noticed something odd: its Instagram featured relatively few black dancers.

This wasn't surprising to some black dancers in Portland, like Cat Hollis and Brianna Cistrunk, who say the club has a reputation for almost exclusively hiring white dancers. "They say they're a 'rock 'n roll club' [which means] they only hire a certain aesthetic," Cistrunk says. "It's an unspoken thing but it's very well-known among most girls." This perception was magnified a few weeks later, following the death of George Floyd, when the club posted a (now-deleted) photo on Instagram of #BlackLivesMatter flags festooning the stage. "There was a huge argument that happened in the comments," says Hollis. She commented: "There are more #BlackLivesMatter signs than there have ever been black butts on that stage." (Shon Boulden, owner of the Lucky Devil Lounge, tells Rolling Stone the controversy stemmed from "a lot of misconceptions of how our club operates," though he acknowledged that only two or three of the club's 30 dancers are black."If there ever was the idea that we weren't open to hiring all ethnicities, I guess I'd just want say, yes of course we do," he says. "In our hiring, maybe it didn't look like we were.")
Restaurant Dress Codes Have Long Been a Tool for Racist Discrimination
Black Survivor Contestants Say They Were Edited Into Stereotypes on the Show
A white man was arrested after pulling a gun on a Black homeowner in Miami-Dade County
Black Family Claims White Neighbor Falsely Accused Them of Assault After Patio Dispute
Woman Evicted After Hurling Racist Abuse at Black Soldier
Worker 'No Longer Employed' at Hotel After Calling Police on Black Family
31% of Asian Americans say they've been subject to racist slurs or jokes since the coronavirus pandemic began
Utah reinstates defensive coordinator Morgan Scalley after investigation into racist language
It's 'Our Fault': Nextdoor CEO Takes Blame For Deleting Of Black Lives Matter Posts
---
260,000 sign petition to block film starring Paris Jackson as Jesus
A forthcoming film starring Paris Jackson as Jesus has been denounced as "Christianophobic garbage" in an online petition to prevent its release, which has attracted more than 260,000 signatures.

The casting of Jackson, a model and actor who is the daughter of the late pop star Michael Jackson, opposite Bella Thorne and musician Gavin Rossdale in the film Habit was announced in April. The plot synopsis suggests that Thorne plays a "street smart party girl with a Jesus fetish [who] gets mixed up in a violent drug deal and finds a possible way out by masquerading as a nun". Jackson's "gender-bending take on the religious figure" was reported to include "a nose ring, tousled waves and a traditional robe".

The petition, which names Warner Bros and Lionsgate as its targets, claims that Jackson will play Jesus as a "lesbian", though there is no mention of this in any publicly available reports of the film. The petition also claims the film is "blasphemous" and that it is "Christianophobic garbage that is spread nowadays, but is somehow accepted and praised by society".
260,000 sign petition to block film starring Paris Jackson as Jesus
---
Producers respond to rumors 'Ellen DeGeneres Show' will be canceled
Rumors are swirling that Ellen DeGeneres might have her last dance.

Insiders are whispering that the "Ellen" show could be canceled soon, amid reports of falling ratings and allegations of DeGeneres, 62, being "rude" to her staff, the Sun reports.

However, when reached by The Post for comment about the claims, DeGeneres' production company reps said,...
---
Carl Reiner, Comedy Patriarch, Dies at 98
If Carl Reiner had written a deathbed memoir, it would have been titled Exit Laughing. After all, the legendary comedy writer, performer, and director had already published Enter Laughing and Continue Laughing. Having conquered TV, movies, Broadway, and traditional publishing over his seven-decade-plus career, Reiner spent his last years mastering e-books and Twitter, writing and tweeting until Monday night, when he died at age 98 in his Beverly Hills home, TMZ reports. Reiner died of natural causes, Variety writes. He was prolific til the end, even sitting for an interview in an episode of the YouTube series "Dispatches from Quarantine" that premiered on June 22.
---
Dean Cain Smokes Hollywood's Self-Canceling Trend with Just Six Words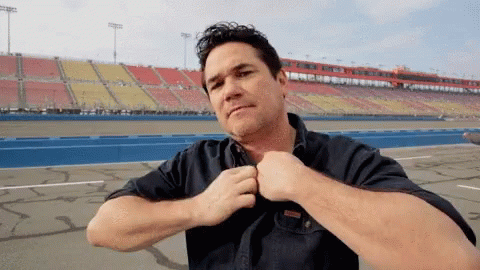 In recent weeks, Hollywood and the arts world in general seem to have lost their minds, starting with streaming service HBO Max pulling "Gone With The Wind" — and in just the past few days, as my colleague Jeff Charles wrote, country band The Dixie Chicks changing their name to "The Chicks," which I agree will surely "end racism forever."

Now, the trend – which I'm dubbing "pre-emptive self-canceling" – has apparently gone into overdrive, A whole slew of creative people are jumping off the cliff, removing themselves from their jobs for some alleged, race-related transgression, before someone does it for them.

It includes everything from authors who aren't allowed to create fictional characters… because they're of a different race…
Shane Dawson Apologized for "All of the Racism" in Past Videos
---