Health/Food Posts Tagged as 'Science'
---
Welcome to Errattic! We encourage you to customize the type of information you see here by clicking the Preferences link on the top of this page.
Why woke diets featuring superfoods such as avocado and advocated by the likes of Ella Woodward are leading to a surge of distressing gut problems
The woman, in her mid-30s, looked pretty healthy, which, undoubtedly, was her goal. Sitting in my clinic – I'm a dietician at a busy London hospital – we began discussing her daily food and drink regime.

Work was busy and stressful, so there wasn't much time for breakfast, apart from some fruit or a green juice. Lunch was a salad brimming with chickpeas and roasted vegetables and topped with a sprinkling of antioxidant-rich seeds.

Yet more vegetables and maybe some 'plant protein' – beans and nuts – for dinner. She tries to limit her dairy intake, choosing lattes made with almond or soya milk.

And yet, here she was, almost doubled over with gut pain, complaining of bloating, cramps and other more embarrassing, and distressing, digestive complaints.

'I never touch junk food,' she added, hopefully.

At this point, I know I'm going to have to break some bad news. She may think her diet is exemplary but, in fact, it's the cause of her problems.

I call it 'woke' or overzealous healthy eating – consuming vast quantities of so-called 'clean' ingredients while avoiding entire food groups such as dairy, carbohydrates or meat for health or 'ethical' reasons.

And I believe this kind of trendy eating is behind a surge in cases of irritable bowel syndrome (IBS) that I, and my colleagues, have been seeing.
---
I Live With Six Brothers. I Have Sex With Two of Them. It's Fine, They Know.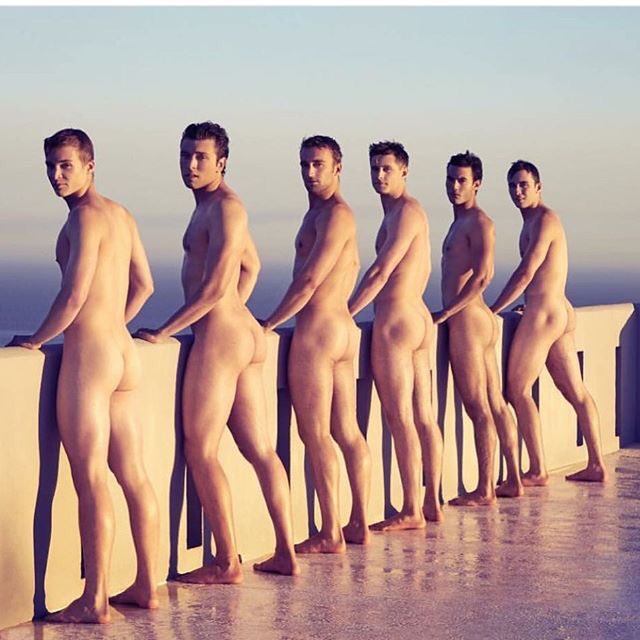 Dear How to Do It,

I (a man) live in a large house along with six brothers, all adults and close to each other in age, two of whom I am having sex with. I am naturally much closer to them than the other four. "Yarin" and "Ferdinand" are both fully aware that I have sex with both of them. With the exception of occasional flares of jealousy on Ferdinand's part (based in insecurity; we're working on it), it seems to suit all of us very well. The house we share the rent for is large enough that I'm sure the other four brothers don't know about the sex.

The problem is that I don't know what to call this arrangement, even to myself. I'm often uncomfortably aware of just how unconventional it really is. When with one or both of them in public, I don't know how to answer when people ask what Yarin and/or Ferdinand are to me. Yarin usually answers that we're friends, which I don't mind. Ferdinand has brazenly answered that I am his boyfriend whom he shares with his brother, which I DO mind. That part isn't anyone's business! Ferdinand is somewhat hurt by this, as he is openly affectionate with me in public and expects reciprocation, but I'm a quiet person, while there are Mardi Gras parades more reserved than Ferdinand. My sex life is absolutely not the business of random strangers. Should I follow Yarin's lead and just say we're friends? And can I tell Ferdinand to cool it in public?

—Oh, Brother
---
The Most and Least Physically Active U.S. States
New government research paints a dire picture of Americans and their exercise habits. Across all 50 states, at least 15 percent of adults reported being physically inactive, while in some areas of the country, nearly 50 percent of adults said they got no form of exercise.

The research is based on four years of survey data (2015-2018) collected by the Centers for Disease Control and Prevention and was published Thursday on the CDC's website. The telephone-run survey asked people if they had participated "in any physical activities or exercises such as running, calisthenics, golf, gardening, or walking for exercise" in the past month, outside of any work duties. Those who said no were classified as inactive.
---
Read This Before You Go Bareback (& We're Not Talking Horses)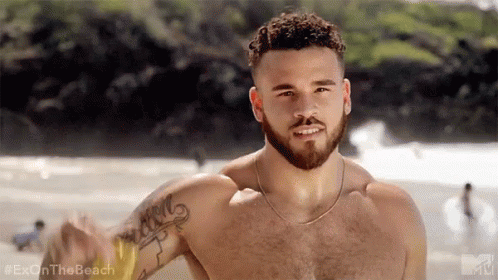 The term "bareback" is just one in a long line of metaphors comparing horseback riding to sex. There is Big & Rich's "Save A Horse (Ride A Cowboy)" and Ginuwine's "Pony," to name a few. When you think about it, the movements are relatively similar. So it kind of makes sense.

But what do we mean when we talk about "bareback sex"? Basically, it's sex without condoms, particularly penetrative anal or vaginal sex, though a few Urban Dictionary definitions mention oral sex too. According to Kinkly, initially, the term was primarily used in the gay community to refer to anal sex between two cis men with the same HIV status. But now, many use the term to refer to unprotected sex between people of any gender or sexual orientation.
---
Dieting Will Kill You Faster Than Obesity. Here's What to Do Instead.  
Here's one that will make you rejoice and groan at the same time: Dieting is worse for you than being overweight. That's right, the restrictive behavior of significantly reducing calories and eliminating entire categories of foods puts such a toll on a body, it's better to simply be obese. But why? It's all due to weight-cycling, the well-established phenomenon that large shifts in eating habits lead to weight loss followed by even more weight gain. Studies show that along with excess pounds, a complex mess of changes to gut flora, metabolism, fats, and, yes, mental health all work together to make you fatter, unhealthier, and more miserable. So why should you quit your well-intentioned but altogether unhealthy diet plan? And what can you replace it with? Let's get into it.
Doctors put overweight patients on a path to failure by focusing on shedding pounds
---
Middle Age Misery Peaks at Age of 47.2, Economist Says
Middle age is miserable, according to a new economic study which pinpoints 47.2 years old as the moment of peak unhappiness in the developed world.

Dartmouth College Professor David Blanchflower, a former Bank of England policy maker, studied data across 132 countries to measure the relationship between wellbeing and age.

He concluded that in every country there is a "happiness curve" which is U-shaped over lifetimes. It reaches its lowest in the developing nations at 48.2.
---
Would you give up having children to save the planet? Meet the couples who have
When people ask her if she has children, Münter, who is 44, has a prepared answer: "No, my husband and I are child-free by choice." Saying child-free, she argues, doesn't imply you are deprived, as the more standard "childless" might. And by letting them know it isn't a sad topic to be avoided, she says, "it opens up the door for them to ask: 'Oh, that's interesting, why did you choose not to?'" Münter wants to move the awkward topic of overpopulation into the mainstream. "The more we talk about it, the more comfortable people will feel talking about it and then, maybe, things will change."

For too long, she feels, the issue has been swept under the rug. "We can talk about emissions and climate change, but talking about population gets such an emotional reaction."

The last thing she wants to do is make parents feel guilty, or to shut them out of the conversation. Procreation, after all, is natural. And if you have two children, you are only replacing their parents, rather than adding extras. But if you're not yet a parent and can't suppress your parental instincts, says Münter, "my ask is that you consider adopting one of the 153m orphan children that are already on the planet and need a home. Or, if you are dead set on having your own, my hope would be that you just have one and then if you want more, adopt." Ultimately, she says, "your kids and your kid's kids will be the ones who benefit from humans deciding to slow down our rate of growth. It will slow down climate change, ocean acidification, cutting down the wild places."
---
Infectious Diseases A–Z: Does hand sanitizer kill flu and cold germs?
Washing your hands with warm soap and water is one of the most effective ways to prevent illness, especially during cold and flu season. Hand sanitizer doesn't require water and can be an acceptable alternative when soap and water aren't available. But does hand sanitizer kill germs? "It does if it's alcohol-based," says Dr. Gregory Poland, director of the Mayo Clinic Vaccine Research Group.
---
Is 'Clean Eating' Actually Healthy? Here's What the Experts Say
Jessica Alba does it. Miranda Kerr does it. Gwyneth Paltrow wrote a cookbook about it. "Clean eating" has picked up steam in the past few years as the healthy eating plan du jour. But just like any health trend, its meteoric rise has been countered by naysayers, who say it is unsustainable at best and dangerous at worse. In fact, the British Dietetic Association identified "clean eating" as its number one "worst celebrity diet[s] to avoid." Whoa. But what's so bad about incorporating more salads and veggies into your diet? It seems harmless…right?
---
The Rare Truth About Sexual Compulsivity
Today we have a tiny number of true sexual compulsives who do things like getting repeatedly arrested for public masturbation. We also have a large number who fear or believe or have been told they're sex addicts. But oddly, when surveyed about what purported addicts actually do sexually, they don't have any more sex or any wilder, less controlled sex than boatloads of people who feel certain they're psychologically fine.

Many women cannot fathom why so many men feel such a deep need to polish pipe. Many also believe that only evil men watch porn. Actually, almost every man has and does. Canadian researchers wanted to compare sexual attitudes among men who had and had never watched porn. They couldn't find a single adult man who hadn't—not one.

Porn is not evil. It's a cartoon version of men's fantasies of effortless sexual abundance. Virtually every Internet-connected man on Earth has seen porn, many frequently, some daily or more.
---
What Happens To Your Brain When You Get Turned On, According To Experts
Getting turned on refers to a physiological reaction we have to stimuli that gets us mentally and physically prepared for sex. Quite literally, it's like turning on a light switch — where there was darkness is light now. Where there was nothing, there is sensation now. While there are some obvious indicators, what actually happens to your brain when you get turned on is not likely something many of us put much thought into. But honestly, you should, because it's fascinating, and sexy.
---
'There's something terribly wrong': Americans are dying young at alarming rates
Death rates from suicide, drug overdoses, liver disease and dozens of other causes have been rising over the past decade for young and middle-aged adults, driving down overall life expectancy in the United States for three consecutive years, according to a strikingly bleak study published Tuesday that looked at the past six decades of mortality data.

Men, overall, have higher all-cause mortality than women, but the report pulls out some disturbing trends. Women are succumbing to diseases once far more common among men, even as men continue to die in greater absolute numbers.
---
Millennials Will Get Sick and Die Faster Than the Previous Generation
Wednesday morning, Blue Cross Blue Shield published a 32-page report detailing the myriad ways in which millennials (my cohort!!!) will see their health decline and healthcare costs skyrocket over the next 10 years. The entire thing is a delight to read, and paired very well with my usual morning routine of "staring into my coffee and thinking about how fleeting life is :)."

In the report's intro, analysts from Moody's Analytics write that, in examining "millennial health patterns," they found "several interesting and concerning findings." Well… Pardon mon Francais, but I'll freaking say so! Using a combination of data from Blue Cross Blue Shield, the CDC, and prior health studies, the report predicts millennials will achieve the new triple threat of being sicker, broker, and dying younger than the previous generation, Gen X. My fellow millennials have been essentially predicting this very outcome for years, just without all the fancy data, regularly joking that our parents will outlive us. Turns out…...we've been right the whole time!
---
Much of the research examining identity has focused on traits or dynamics that are considered universal for all human beings (e.g., self-esteem, introversion-extraversion, and levels of anxiety) regardless of race, culture, gender, sexual orientation, or class. At this level, researchers and clinicians treat human experiences as being similar, for example, the experiences of aging, coping with life stress, and interpersonal relationships. However, the extent to which any one of these traits and dynamics may be high or low, prominent, amplified, or muted differs as a result of sociodemographic categories such as culture, class, gender, ethnicity, or sexual orientation.
Identity, Self-Esteem and Self-Compassion
---
Will There Ever Be a Cure for Addiction?
From drinking hand-sanitizing gels to using synthetic marijuana, our society is constantly inventing new ways to get high. When one substance is banned, another quickly takes its place. What drives this never-ending hunt for the next high?

One important motivator is the pleasure principle. The quest for pleasure is a fundamental part of being human. It helps us meet our basic needs by pushing us to work towards specific goals.

Drugs provide an instant shortcut to our brain's pleasure center. They flood our brains with dopamine and condition us to seek the next high. As a result, our bodies begin reducing their natural dopamine output. With repeated drug use, pleasure dissipates but the cravings remain. Thus, drugs hijack our natural drive for pleasure. Addicts pursue drugs despite the fact that the pleasure they experience from them progressively diminishes.
---