Gay+
---
Welcome to Errattic! We encourage you to customize the type of information you see here by clicking the Preferences link on the top of this page.
Extremist Catholic Orders Antigay Cake From Black Lesbian-Owned Bakery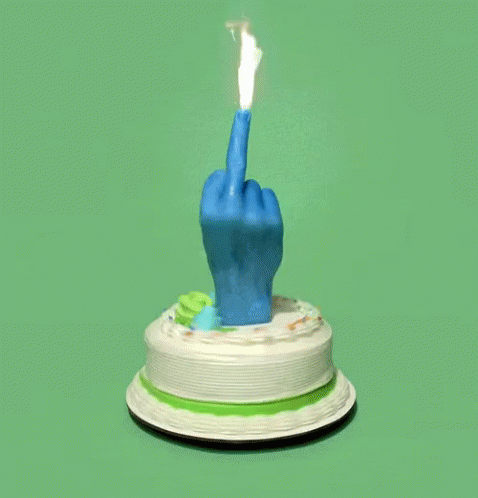 A member of a right-wing Catholic organization ordered a cake with an antigay message from a lesbian-owned bakery.

David Gordon, a follower of Church Militant, commissioned a red velvet cake for $40 and a $10 tip from Good Cakes and Bakes in Detroit. He included a special "Pride" request in the online order that was anti-LGBTQ+.

"I am ordering this cake to celebrate and have PRIDE in true Christian marriage," Gordon stated, according to the Detroit Free Press. "I'd like you to write on the cake, in icing, 'Homosexual acts are gravely evil. (Catholic Catechism 2357).'"
Extremist Catholic Orders Antigay Cake From Black Lesbian-Owned Bakery
---
Ashton Kutcher praises Ellen DeGeneres, and fans are not having it
Ashton Kutcher has waded into the great celebrity debate of the moment: Whether Ellen DeGeneres is a monster boss with Miranda Priestly-like iciness, or a relatively kind and misunderstood trailblazer who's being unfairly blamed for the alleged actions of her producers.

In a series of tweets, the former Two and a Half Men star, who has appeared on The Ellen DeGeneres Show several times, lent his support to the embattled daytime talk show host.
Ashton Kutcher praises Ellen DeGeneres, and fans are not having it
---
Ellen DeGeneres Addresses Workplace Allegations and Changes Forthcoming in Staff Letter (Exclusive) 
With the culture at her eponymous talk show under fire, Ellen DeGeneres is speaking out.

In a letter to her crew, obtained by The Hollywood Reporter, DeGeneres addresses the alleged workplace misconduct, which was detailed in a Buzzfeed story published earlier this month. The widely circulated piece includes a host of former employees' anonymous accusations of racism, intimidation, unjust termination and an overall toxic work culture, perpetuated by the show's top producers. The report prompted an in-house investigation by Telepictures parent WarnerMedia, which is said to now be largely complete.

In her note, DeGeneres takes responsibility, insofar as the show bears her name, and insists that steps will be taken to "correct the issues" going forward. "As we've grown exponentially, I've not been able to stay on top of everything and relied on others to do their jobs as they knew I'd want them done. Clearly some didn't," she writes. "That will now change and I'm committed to ensuring this does not happen again."
EXCLUSIVE: Ellen DeGeneres is telling show executives she's had enough and is ready to call it quits as staffers slam her apology and claim she's the problem and has 'enabled the toxic culture at the show to go on for so long'
---
Country Music Can No Longer Hide Its Problems 
Perhaps such cravings for the regular ol' times explain why country music, replete with visions of barbecues and backwoods, has thrived during our stay-indoors spring and summer. Ever since America's shutdown began, almost all styles of music have lost streaming listenership. Country's popularity, on the other hand, has risen: The genre has averaged 11.1 percent more plays since mid-March. There are multiple theories for why this is, but what seems true in any case is that country's love for a feeling of normalcy is alluring. As a slew of recent scandals and scuffles have demonstrated, however, not even Nashville can maintain the status quo anymore.

While pop tends to envision one big night where you transcend your boring condition, and hip-hop often touts material success turning an ordinary life into an extraordinary one, country fetishizes the day-after-day realities of homes, highways, and beer halls. There are exceptions, but typically it's a genre in which work and family and place all are held up as things that must be defended. You can hear the fierce attachment to the familiar, for example, in the new single "More Than My Hometown," from the hitmaker Morgan Wallen. The Tennessee singer describes a storybook romance with some woman, but when she wants to move to the city, he bids her farewell, explaining, "I can't love you more than my hometown."
Young Conservatives university group accused of racist bake sale, mocking pronouns and vile HIV discrimination
Border agency fires 4, suspends 38 for social media posts
Deliveroo rider suspended after screaming homophobic abuse at gay couple and accusing them of 'witchcraft'
Gay bar issues grovelling apology after bartender wears Blackface coronavirus mask to work
New report paves the way for US to abandon international LGBT+ rights
Ellen DeGeneres show is hit by new bullying and racism claims as staff say they 'fired employee for attending a family funeral while another was let go after a suicide attempt'
'You're going to get your ass whooped!' Virginia trooper is being investigated after resurfaced video shows him 'terrorizing' a black motorist during a traffic stop
'We ain't shopping at Starbucks no more' Protesters in Seattle gathered outside the coffee chains original store to demand the company drops funding for police federation
Bronx man, 25, charged with punching NYPD chief on Brooklyn Bridge is released from jail without bail
---
Ellen DeGeneres' Treatment Of Staff, Guests Revisited After Producers Denied Cancellation Rumors 
Ellen DeGeneres' treatment of her staff and guests has been revisited after the producers of her talk show denied the cancellation rumors.

In the past months, DeGeneres has been slammed on Twitter for allegedly being mean. The "Ellen Show" crew was reportedly furious about the lack of communication over their pay during the pandemic. When the show stopped airing due to the coronavirus outbreak, about 30 core crew members were affected.

Meanwhile, several people also came forward to share their encounter with the host. It started with comedian Kevin T. Porter launching a thread on Twitter calling those who had "insane" stories about "Ellen being mean." Benjamin Siemon responded and said that DeGeneres has a "sensitive nose."

"So everyone must chew gum from a bowl outside her office before talking to her and if she thinks you smell that day you have to go home and shower," he wrote.
Ellen DeGeneres is too Arrogant to Realize She Will Be Cancelled
---
Producers respond to rumors 'Ellen DeGeneres Show' will be canceled
Rumors are swirling that Ellen DeGeneres might have her last dance.

Insiders are whispering that the "Ellen" show could be canceled soon, amid reports of falling ratings and allegations of DeGeneres, 62, being "rude" to her staff, the Sun reports.

However, when reached by The Post for comment about the claims, DeGeneres' production company reps said,...
---
Man viciously stabbed in the stomach by someone who thought he's gay 
A man in the state of Washington has been taken into custody for allegedly stabbing two people he was hanging out with, and investigators believe that the attack was motivated by homophobia.

Court records say that Jose Mendoza Sandoval, 26, was at his home in Pasco this past Saturday night when he got into an argument with another man who was there, the Tri-City Herald reports.
Detroit Catholic Church Fires Music Director for Same-Sex Marriage
---
Fortune Feimster's Comedy is For All Queers Without a Voice
The veteran comedian and actress has appeared on Chelsea Lately, The Mindy Project, and most recently, The L Word: Generation Q. In her stand-up special, Feimster offers a set that includes regaling audiences with tales of her family's love of Hooters — and proves she has the power to reach people and change lives through her hilarious, heartfelt storytelling.

Feimster has been making people laugh since the late aughts, but Netflix's massive platform has amplified her voice to new levels. The special was shot on Feimster's home turf in North Carolina where her mom, now a leader of the local PFLAG, introduced her daughter to the crowd.
---
Woman Who Allegedly Killed Wife With Wine Chiller Apprehended
Mayra Gavilanez-Alectus, a 48-year-old New Jersey woman, was arrested on by federal authorities and Houston police on Wednesday and charged with the murder of her wife.

Rebecca Gavilanez-Alectus, 32, was found dead on May 17 in a bedroom of the Brick, N.J., home she shared with her spouse. A "cylindrical container used for the purpose of chilling wine" was the murder weapon, according to officials quoted by NJ.com.
---
The 'gender critical' feminist movement is a cult that grooms, controls and abuses, according to a lesbian who managed to escape
"TERF is a slur used to sexually harass, threaten, and silence lesbians," continued Amy's viral Medium post, which was liked more than 4,300 times.

Back then, Amy was connected to an international network of powerful lesbians.

She believed, like many people in the "gender critical" feminist movement do, that the lesbian community to which she belonged was under attack from trans-rights activists.

She believed that lesbian identity itself was being infringed on and erased by trans women, and that the media didn't care – more than that, she believed that the media was being controlled by trans people.

She believed that she was part of the fight back against trans-rights activists – part of the fight back against homophobia.

Amy, who is based in Seattle, doesn't believe those things any more. Looking back on her time in the "gender critical" feminist movement, she is unequivocal: it's a cult.
---
Babysitter Slaps Boy for Dancing, Uses Antigay Slur
A babysitter slapped a young boy in her care for dancing.

"You don't do that shit. Fuck wrong with you? Gay ass bitch," the babysitter told the child, who stopped dancing and held his face after the slap. The boy had been engaged in the "Savage" TikTok dance challenge alongside his sister when the woman hit him.
Transphobic lesbian YouTuber suggests non-binary and queer people don't exist because they don't support Trump
Trans Woman Murdered in Attack on San Antonio Barbershop
A trans woman left her village to look for help and charity. She was bludgeoned to death and dumped in a well
Franklin Graham claims 'vast majority' of New York agrees with his hatred after being told to 'pack up' controversial tent hospital'
This gay couple were spat on and called 'cancer gays' simply for holding hands. Weeks later, it's happened again
Not content with firing staff for being gay, Catholic schools are now trying to use 'religious liberty' to sack teachers who have cancer
LGBT+ people think domestic violence is a cis-straight issue, study finds. They're wrong
LGBT+ adults in US are more than twice as likely to be homeless
---
Ellen DeGeneres isn't as nice as she wants you to believe, insiders confess 
"The stories are all true!" said a former "Ellen DeGeneres Show" staffer of recent reports that the richest comedian in the world is also, allegedly, one of the rudest.

"Is she always nice? No," said the former staffer. "It irritates me that people think she's all sweetness and light and she gets away with it."

Lately, DeGeneres, 62, who famously tells viewers to "be kind" at the end of her show, hasn't been getting away with it.
---
Beloved gay weatherman unceremoniously fired after standing up to Trump-supporting, far-right, anti-lockdown protesters 
Sven Sundgaard, 39, is a gay vlogger and until last week was a weatherman for TV station KARE 11, in Minneapolis, Minnesota. According to Queerty, he is one of the most high profile LGBT+ people in the Twin Cities.

Sundgaard had worked for KARE 11 for 14 years, but was let go last week after he shared a Facebook post that referred to anti-lockdown protestors in Minnesota as "white nationalist Nazi sympathizer gun fetishist miscreants".
Proud neighbourhood homophobe targets gay couple with 'horrible' yard signs – and police say there's nothing they can do
Gay couple's cat cruelly dumped in wheelie bin in suspected homophobic attack
Las Vegas woman allegedly stalked neighbors, called them 'Jewish pigs
'Rona Rave' Guest Chris Weaver Speaks Out Against Gay Cancel Culture
---
Ellen DeGeneres' bodyguard at 2014 Oscars backs up not-so-nice allegations: 'She's cold'
A former bodyguard who was assigned to protect Ellen DeGeneres during her hosting gig at the 2014 Oscars tells Fox News that he can attest to the recent allegations made by others about her unfriendly and selfish demeanor.

The former security official left SIS in 2019. At the Oscars, Majercak said he spent "a lot of time" with De Rossi, who was "very pleasant and carried on a conversation."

"It started going negatively when she introduced me to Ellen and Ellen pretty much just gave me a side glance out of her eye and didn't even say 'hello,' or 'thank you for protecting my mother, my wife and me,'" Majercak continued.
---
Turkish president Erdogan backs Muslim cleric who claims 'evil' homosexuals spread disease: 'He's absolutely right' 
Ali Erbas, who is the head of Turkey's Directorate of Religious Affairs (Diyanet), used a sermon at the start of Ramadan on Friday to call on people to "work together" against homosexuality.

He said: "Islam curses homosexuality. Homosexuality brings with it illnesses and decay to lineage. Let's work together to protect people from such evil."

The inflammatory remarks were condemned by LGBT+ and human rights groups, but this has only prompted a bigger row in the country – with anti-LGBT+ figures rushing out to defend the state official.
Doctor stripped of license during pandemic over sexist & anti-LGBTQ social media posts
Jeff Goldblum suggested that Islam is homophobic & sexist. Is he right?
The gay nephew of a notorious Brazilian homophobe came out as a drag queen. His evangelical pastor mum reacted in the most unexpected way
Trans Woman Murdered in Puerto Rico, Third This Month
Lesbian refugee in Kenya brutally beaten and raped by 'gang of eight ruthless men'
Newly Engaged Couple Vanishes Shortly After Moving In Together, Leaving A Cell Phone Behind
---