Health/Food Posts Tagged as 'Environment'
---
Welcome to Errattic! We encourage you to customize the type of information you see here by clicking the Preferences link on the top of this page.
Black youth have some of the highest suicide rates in America, and we're only beginning to understand why
Teen suicide rates among black youth are increasing. In 2016 and again in 2018, national data revealed that among children age 5-11, black children had the highest rate of death by suicide. For the years 2008 to 2012, 59 black youth died by suicide, up from 54 in the years 2003 to 2007.

Also, the 2015 Centers for Disease Control and Prevention's biennial Youth Risk Behavior Survey reported that compared to non-Hispanic white boys, black high school age boys are more likely to have made serious suicide attempts that require medical attention.

I am a professor of psychology and also director of the culture, risk, and resilience research laboratory at the University of Houston. I recently co-authored a study that suggests that new risk profiles may be needed for better suicide prediction in African Americans in particular.
---
The safety tips every LGBT+ person should act on before they travel
LGBT+ people love to travel but many of us don't know how to stay safe and avoid problems.

Here is the travel safety advice you need for trips all around the world.

Whether you are a lesbian, gay or bi single or couple, an LGBT+ family, or a trans, intersex or non-binary person, there are particular tips that can help you.

Countries that criminalize gay sex
Currently 70 countries criminalize homosexuality. But those that do vary wildly.

About a third only technically criminalise sex between men. The remainder make same-sex acts between all genders illegal.

Some enforce the law, others ignore it. In most, the penalty is jail. In a handful it is a beating or the death penalty.

Notably, the letter of the law is often less important than police and social attitudes. For example, even where lesbian sex is technically legal, female couples may still face harassment.
---
Why Does It Feel Like No One Wants To Commit? The Answer Is Simpler Than You Think
Dating is more complicated than ever right now: You can be Gatsbyed, breadcrumbed, and ghosted by your Tinder match... all in the same week. And even when a great first date gives you butterflies, knowing what to do next can be confusing AF. Luckily, in Elite Daily's series, We Need To Talk, our Dating editors break down the latest terms, trends, and issues affecting your life with their own hot takes to figure out how to navigate finding love in a world that changes faster than you can swipe left.

PSA: "Commitment" is not a dirty word. Whether the person you're talking to is "sooooo busy with work" or "honestly not looking for anything serious right now," it can feel like there's an endless list of reasons no one wants to define the relationship, and an endless number of people who will lead you on, only to break your heart. Asking someone whether or not they want to commit to you can be more nerve-wracking than interviewing for your dream job and waiting on pregnancy test results combined, and it can make finding an exclusive relationship feel next to impossible. The good news? It's not just you, and contrary to popular belief, casual hookup culture isn't the only thing to blame.
---
Tacos, anyone? Iguanas are falling from trees, and people are selling the meat online
Mango season may be months away, but if you live in South Florida today, your trees may be ripe for the picking — of iguanas.

Iguana meat, dubbed "chicken of the trees," started showing up on Facebook Marketplace overnight, as the temperature dipped into the 40s. The green iguanas are an invasive species, stunned lifeless by South Florida's occasional cold snaps, and they die if the chilly weather holds. The National Weather Service even tweeted to watch out for falling iguanas.

That apparently makes them easy pickings for backyard harvesters.
---
Man strangles coyote after animal attacks his child during family walk 
KENSINGTON, N.H. – A coyote attacked several people within hours Monday before being killed by a local man after the animal tried to bite his son, according to Kensington police.

Kensington Police Chief Scott Cain said the man was walking with his family on Phillips Exeter Academy's Red Trail on the Kensington-Exeter line when the coyote appeared and attacked the family's young son.

Cain said the coyote was only able to bite the child's jacket before the father grabbed the animal and strangled it to death. However, in the struggle, the father was bitten and he had to go to the hospital to receive rabies shots, Cain said.
Mountain lion attacks and injures child in Orange County wilderness park
---
The Most and Least Physically Active U.S. States
New government research paints a dire picture of Americans and their exercise habits. Across all 50 states, at least 15 percent of adults reported being physically inactive, while in some areas of the country, nearly 50 percent of adults said they got no form of exercise.

The research is based on four years of survey data (2015-2018) collected by the Centers for Disease Control and Prevention and was published Thursday on the CDC's website. The telephone-run survey asked people if they had participated "in any physical activities or exercises such as running, calisthenics, golf, gardening, or walking for exercise" in the past month, outside of any work duties. Those who said no were classified as inactive.
---
Georgetown students are asked if America is the greatest country in the world. Survey says: Um, no. 
Campus Reform's Cabot Phillips visited Georgetown University in Washington, D.C., recently to confirm polling that indicates a large swath of young Americans are declaring that the United States isn't the greatest country on Earth.
---
Latest Data Confirms Anti-Vaxxers Are Winning: Measles Is On the Rise
If you thought that measles episode of The Brady Bunch was hilarious and that measles is just such a cute old-timey virus, then you'll be happy to hear: Measles is back! Thanks to the efforts of down-home anti-vaxxer folk, we're now officially living in a world that has more cases of measles since 1992. Nostalgia for the '90s is out of control! We should have resurrected Nirvana, not measles. RIght?
---
Two Houses Is Better Than a Divorce
Getting married is like voluntarily committing oneself to ride a tandem bike forever with no real destination. When one person gets tired, the other has to pedal harder or the entire operation collapses, and most divorce proceedings are just both partners yelling that if the other had pedaled hard enough then the bike would still be moving. Perhaps the appeal of living apart together (LAT) is avoiding this pressure for married couples to constantly synch up and operate in tandem rather than operating as separate entities that come together when it suits. LAT seems like an ideal solution for many of the problems that arise over the course of a marriage, affording the opportunity to be responsible for one's own bike without having any reason to critique anyone else's peddling.
---
I'm Against Catholic Teachings
Dear Care and Feeding,

My husband and I have a fantastic toddler and live in a large city, where we're looking into private school options. We have whittled our options down to two. Both institutions are amazing places with fantastic, warm, loving staff and parents/guardians/students. One is Catholic, the other is Quaker. We're trying to decide between the two schools and would love your guidance.

The Catholic school is academically rigorous, has great class sizes, is a Blue Ribbon school, and is a block from where my husband works in case of a midday school emergency. However—and I say this as a product of the parochial school system myself—it promotes Catholic perspectives on premarital sex, homosexuality, abortion, and other beliefs that we don't subscribe to. The Quaker school, on the other hand, has a progressive curriculum, is designed around project-based learning, does not get homework-heavy until grade 5, and promotes core values that are in alignment with how we are raising our daughter.

The Quaker school's curriculum—and general vibe—will help our kid develop into a critical thinker and a compassionate contributor to the world. HOWEVER, it is considerably more expensive (it would require some sacrifice on our part), and it would add another hour to our already hectic morning commute. In other words, it will make life more difficult on a day-to-day basis. Since our child will get an excellent education at either place, how do we pick between daily quality of life for us and the values system to which our child will be exposed?

—Waiting for an Answer From the Spirit
---
Middle-aged men are binge-drinking at dangerously high levels
drunk old man helping a young man tie his tie
A new study from the Centers for Disease Control and Prevention (CDC) Thursday reveals that binge-drinking is becoming both more excessive and frequent — especially among middle-aged American men.

Published in the CDC's Morbidity and Mortality Weekly Report, the study relied on data from what's known as the Behavioral Risk Factor Surveillance System (BRFSS), a random digitized telephone survey of adults across the U.S. that's conducted monthly. For this particular analysis, the researchers used BRFSS data from 2011 to 2017, measuring the average number of drinks consumed per sitting, the frequency of binge-drinking episodes, and the total overall number of binge drinks per year.
---
Read This Before You Go Bareback (& We're Not Talking Horses)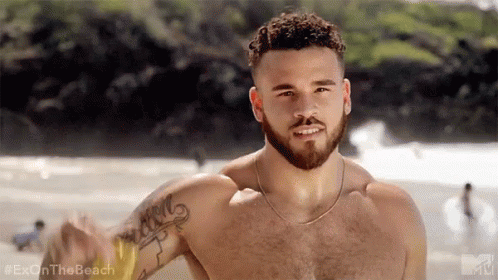 The term "bareback" is just one in a long line of metaphors comparing horseback riding to sex. There is Big & Rich's "Save A Horse (Ride A Cowboy)" and Ginuwine's "Pony," to name a few. When you think about it, the movements are relatively similar. So it kind of makes sense.

But what do we mean when we talk about "bareback sex"? Basically, it's sex without condoms, particularly penetrative anal or vaginal sex, though a few Urban Dictionary definitions mention oral sex too. According to Kinkly, initially, the term was primarily used in the gay community to refer to anal sex between two cis men with the same HIV status. But now, many use the term to refer to unprotected sex between people of any gender or sexual orientation.
---
Middle Age Misery Peaks at Age of 47.2, Economist Says
Middle age is miserable, according to a new economic study which pinpoints 47.2 years old as the moment of peak unhappiness in the developed world.

Dartmouth College Professor David Blanchflower, a former Bank of England policy maker, studied data across 132 countries to measure the relationship between wellbeing and age.

He concluded that in every country there is a "happiness curve" which is U-shaped over lifetimes. It reaches its lowest in the developing nations at 48.2.
---
Scientists use stem cells from frogs to build first living robots 
Be warned. If the rise of the robots comes to pass, the apocalypse may be a more squelchy affair than science fiction writers have prepared us for.

Researchers in the US have created the first living machines by assembling cells from African clawed frogs into tiny robots that move around under their own steam.

One of the most successful creations has two stumpy legs that propel it along on its "chest". Another has a hole in the middle that researchers turned into a pouch so it could shimmy around with miniature payloads.

"These are entirely new lifeforms. They have never before existed on Earth," said Michael Levin, the director of the Allen Discovery Center at Tufts University in Medford, Massachusetts. "They are living, programmable organisms."
---
Would you give up having children to save the planet? Meet the couples who have
When people ask her if she has children, Münter, who is 44, has a prepared answer: "No, my husband and I are child-free by choice." Saying child-free, she argues, doesn't imply you are deprived, as the more standard "childless" might. And by letting them know it isn't a sad topic to be avoided, she says, "it opens up the door for them to ask: 'Oh, that's interesting, why did you choose not to?'" Münter wants to move the awkward topic of overpopulation into the mainstream. "The more we talk about it, the more comfortable people will feel talking about it and then, maybe, things will change."

For too long, she feels, the issue has been swept under the rug. "We can talk about emissions and climate change, but talking about population gets such an emotional reaction."

The last thing she wants to do is make parents feel guilty, or to shut them out of the conversation. Procreation, after all, is natural. And if you have two children, you are only replacing their parents, rather than adding extras. But if you're not yet a parent and can't suppress your parental instincts, says Münter, "my ask is that you consider adopting one of the 153m orphan children that are already on the planet and need a home. Or, if you are dead set on having your own, my hope would be that you just have one and then if you want more, adopt." Ultimately, she says, "your kids and your kid's kids will be the ones who benefit from humans deciding to slow down our rate of growth. It will slow down climate change, ocean acidification, cutting down the wild places."
---