All Posts Tagged as 'Youth'
Welcome to Errattic! We encourage you to customize the type of information you see here by clicking the Preferences link on the top of this page.
How Lies Of Systemic Police Racism Fuel The War On Cops 
The big lie that American policing is systemically racist poses an existential threat to the rule of law, racial harmony, and the social fabric of the United States of America. This dangerously false narrative is a complete fabrication, manufactured and perpetuated by an alliance of loud and powerful voices. These include the mainstream advocacy media, Antifa anarchist and terrorists, Black Lives Matter, woke Hollywood celebrities, university elites, activist professional athletes and many politicians.

No one, starting with the police themselves, wants bad cops. Police who commit crimes cannot be tolerated and must be held accountable. But while the gross police misconduct and killing of Mr. Floyd was terrible, it was also an exceedingly rare incident. Despite this fact, the media, Black Lives Matter, Antifa and politicians claim that American policing as an institution is systemically racist—but this is a proven lie.

The most definitive study to-date, published by the National Academy of Sciences, shows that 55% of all people fatally shot in America by the police are white — more than double the number of black (27%) or Hispanics (19%). And while black citizens make up 27% of the people shot and killed by the police despite making up only 14% of the U.S. population, the racial disparities in police shootings are not caused by racism. Analysis of crime data from more than 200 U.S. counties show the strongest predictor of being shot by the police is not race, but whether the person is engaging in violent criminal behavior. Just this week, the study was retracted by its authors–not because any of the data was faulty, but because they didn't like how it was being used, to the embarrassment of BLM and their media allies.

The authors of the NAS study concluded that racial disparities in rates of police shootings are entirely consistent with the rates at which individuals of different races are accused by victims of committing violent crimes. Consequently, the greater number of crimes committed by white people in a county, the more likely white people will be shot by the police. The greater number of crimes committed by black people in a county, the more likely it is that black people will be shot by the police. The same is true for Hispanics. As this writer noted in November 2019, if anyone is sincerely looking for a guaranteed way to reduce the number of fatal police shootings for any racial group, the answer is simple: Don't commit crime.
Man charged with fatal May shooting in Englewood
Chicago police launch new effort to reduce crime by building trust
Suspect arrested in 'unprovoked attack' on Macy's manager
Feds kick off crime-fighting effort in Kansas City by disrespecting local leaders
3 deputies shot in deadly attack released from hospital
National Police Assoc. launches petition urging Palo Alto to remove fugitive from Black Lives Matter mural
Hate crimes rose in Idaho last year, state police say. This city had the most reported
'He murdered someone, but he's cute': TikTokers are writing prisoners to find love
Florida Man's Racist Rant at California Bartender Caught on Video
---
New audio brings detail to conflicting accounts of Breonna Taylor's killing 
Newly-released audio from the internal investigation into Breonna Taylor's death illustrates conflicting accounts of whether police identified themselves before ultimately breaking down Taylor's door in an incident which led to her death.

The audio, first reported by NBC News and obtained by CNN, includes the Louisville Metro Police Department's interview with Taylor's boyfriend, Kenneth Walker, on the night of the shooting. It's unclear if Walker had an attorney present during the interview.

Taylor, a 26-year-old EMT, was shot eight times after police broke down the door to her apartment while executing a nighttime warrant in a narcotics investigation on March 13.

Walker, who was audibly upset, described multiple knocks and both he and Taylor shouting "who is it" to no response. He said as the couple approached the door, it came "off the hinges" and he fired a shot. When a "lot of shots" were fired, the two dropped to the floor, Walked said, and his gun fell. He "was scared to death," he said.
Son says dad was killed asking for directions in California
---
"White Girl Moans Black Lives Matter" 
Outwardly, Pornhub has joined large companies such as Amazon, Twitter, and Nike in the corporate rush to put out public statements that condemn racism. @Pornhub, the site's popular Twitter account run by Aria Nathaniel, wrote that "Pornhub stands in solidarity against social injustice," and encouraged people to give to organizations such as the Bail Project and the NAACP. The site also promised to donate $100,000.

Around the same time, Pornhub saw the rise of a new subgenre: Black Lives Matter porn. One such video is called "White Girl Moans Black Lives Matter While Getting Fucked #BLM." Another is "Black Anal Matters." There is also a subcategory called BLM Protest that mainly shows Black men penetrating white women during a supposed Black Lives Matter protest. Some of these women have "BLM" written on their backs, while others are in jail cells being penetrated by Black porn performers dressed as police officers. In a classic marriage of racist themes, one video purports to show a "black lives matter thug choking out a white cop daughter."
'Being iced out': Trina McGee opens up about racism she experienced on 'Boy Meets World'
Lucy Liu Opened Up About Being a "Black Sheep" in Hollywood
90 Day Fiance: Why Avery Warner Is Against Black Lives Matter
Live Nation Sued for Race and Gender Discrimination by Furloughed Exec
Man charged with robbing, sexually assaulting woman on Near North Side
Teenager charged in July 4 death of 11-year-old in Washington, DC
Another Black Lives Matter Mural Defaced in Less Than a Week, This Time in Illinois
Drivers target Black Lives Matter protesters in 'horrifying' spate of attacks
'People can't ignore it anymore': Across the country, minorities hit hardest by pandemic
---
Teenager draws praise after calling out parents over 'disrespectful' household rules: 'Can anyone relate?'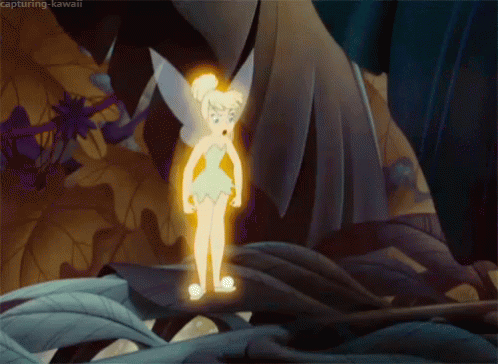 A teenager is earning plenty of praise after creating clips criticizing the seemingly contradictory ways some parents enforce household rules.

The clips, shared on TikTok by a user named Myah Elliott, are part of a series she calls "Things Parents Need To Understand." In her videos, the 19-year-old shares her experience navigating common clashes kids have with their parents — ranging from bedroom privacy and curfews to eating your vegetables.

One particularly popular video, which has earned more than 650,000 views, features Elliott complaining about her parents' apparently hypocritical stance on household chores.
---
Man kicked out of sick parents' house after partying on Fire Island amid COVID-19 
Giancarlo Albanese, the unapologetic man who flocked to Fire Island Pines last weekend — and posted a photo of a large, maskless all-male rave he attended with the caption "Fuck your mask … Fuck your vaccine" — has reportedly been booted from his parents' house over his failure to keep it socially distant.

Queerty reports that a man who claims to be Albanese's brother responded to that Instagram upload, which itself drew a number of inflammatory comments from Instagram users, telling him to scram.

"Find a new home because you're not welcome at the one you currently live at," he wrote. "Complete disrespect for [Mom] and Dad's lives, both who are very weak. Mom has Chemo on Friday and you're out doing this shit? Go live off on your own and not under your [parents'] roof and you can do whatever you want."

In a nearly 14-minute video rant posted Wednesday to his Instagram profile, Albanese — an admitted conspiracy theorist — wouldn't apologize for his actions. The clip makes no mention of his eviction, but he says he has "nothing to be sorry about," and the same goes for the "hundreds of thousands, if not millions" of people who went out to celebrate July 4 last week.

"The world has been consumed by mass hysteria and paranoia on an unprecedented scale right now," he says, adding that he refuses to fall for it. "We're not going to fall for the lab-made virus, we're not going to fall for the mass-media marketing campaign that's been going on because it's all bullshit, every single ounce of it."
Duo arrested after refusing to wear masks, coughing on Walmart employees
Man confesses secrets to wife in coronavirus-triggered manic episode
Nashville's Youngest Coronavirus Victim Was Uninsured, Delayed Care for Days
Virginia Man Assaults Coffee Shop Owner After She Asks Him to Wear Mask
Airline passengers are finding 'creative ways' to remove masks, American pilot says
New York City rents slide as vacancies hit a record
Hollywood production craters as coronavirus halts most filming
---
Seattle Schools to Include LGBTQ+ In Curriculum
The Seattle Public School District has taken a big step to creating an inclusive and affirming environment for all students. The district recently passed a resolution calling for LGBTQ+ affirming curriculum and gender neutral restroom facilities.

"We are the first in Washington to mandate this for our curriculum," Zachary DeWolf, Seattle School Board President, tells Out. "Young people, LGBTQIA+ or not, deserve to see how broad and dynamic American history—which is inclusive of LGBTQIA+ history—truly is. Requiring LGBTQIA+ inclusive curriculum in Seattle Public Schools will positively impact our region today and seven generations into the future."
---
Georgia teen charged with killing her 66-year-old grandmother 
A Georgia teen has been charged with murdering her grandmother, authorities said.

Alisha Kianna Pompey, 17, was arrested early Monday after Fayette County deputies found the teen's grandmother, 66-year-old Dorothy Pompey, dead in the family's residence at the Four Seasons Mobile Home Park, The Citizen reports.

Deputies were sent to the location for a medical call, but investigators determined domestic violence factored in the elderly woman's death, Sheriff Barry Babb told the newspaper.
Man Who Killed Seattle Protester Charged With Homicide, Reckless Driving
Attorney blasts DA for saying use of force in Akbar Rogers' arrest was justified
Hit-and-run driver who plowed into protesters at anti-lynching rally arrested in Indiana
Five People Arrested in Pop Smoke Murder Investigation
Zion Williamson Accused of Accepting $400K for Marketing Rights While at Duke
Man shot after gunfire erupts in Bronx street following argument
29-year-old man fatally shot on Upper West Side
Calif. Girl, 13, Was Allegedly Killed After Resisting Sexual Advances of Man She Talked to Online
One Day After Mocking 'Right-Wing' Media For Reporting On Crime, CNN's Cuomo Admits Homicides Are Rising – But Blames It On States Reopening
---
'We met a Karen': Black and Latino residents film woman accosting them for using their neighborhood pool who demands their address because she doesn't recognize them 
An unknown woman has been filmed demanding that two black and Latino residents prove they live in the neighborhood by giving her their address.

The video, filmed in North Carolina earlier this week, shows a white woman questioning two people that she doesn't recognize, accusing them of trespassing into her neighborhood to use the pool - despite the fact they also live there.

In an apparent racial dispute the woman, dressed in yellow and holding her phone up as if about to make a call, shouts: 'I know everyone who lives here.'
EXCLUSIVE: Enraged man brandishing a gun chased down five vandals caught spray painting 'f**k Trump' and 'BLM' on the home of California couple charged with painting over Black Lives Matter mural
Black Lives Matter group conflicts with Catholic Church teaching, Washington bishop says
Incidents at 2 NYC brokerages outrage Black agents, staff
'WeWorking while Black': Ex-employees allege racial discrimination
Neo-Nazis Are Running Out of Places to Hide Online
A high school baseball player in Iowa faced racist taunts — 'You should have been George Floyd' — during a game. His family wants the incident to spark rule changes addressing hateful jeering in sports.
Addison Rae Easterling's Apology For Supporting
Republican city councilor starts anti-LGBT tirade during meeting but decides it's too much effort
Fashion Retailer Shein Pulls 'Swastika Pendant Necklace' from Site Following Social Media Backlash
---
BREAKING NEWS: Death of Robert Fuller, 24, who was found hanging from a tree in a California park last month is ruled a suicide 
The death of Robert Fuller, who was found hanging from a tree in a Southern California park last month, has been ruled a suicide.

Sheriff's Commander Chris Marks said Thursday that the investigation revealed Fuller, 24, suffered from mental illness and took his own life early on June 10 in a park near City Hall in Palmdale, a community of about 150,000 people north of Los Angeles.

At the time his body was found, deputies found no evidence of a crime and an autopsy conducted the next day resulted in an initial finding of suicide.
Salt Lake City cops will NOT face charges for fatally shooting 22-year-old in the back 34 TIMES as he ran away because it 'was justified' under Utah law
---
Infant grazed by stray bullet in Lawndale 
A 7-month-old boy was shot Wednesday in Lawndale on the West Side.

He was riding in a vehicle with two family members about 10 p.m. in the 1100 block of South Albany Avenue when a black SUV pulled up alongside and someone inside opened fire at a group standing on the corner, Chicago police said.
Man charged with murder in fatal Albany Park beating
Man dies over a week after Englewood shooting
Black Lives Matter mural in Oak Park vandalized
Vermont Black Lives Matter roadway murals defaced, state police say
Philadelphia waives 100s of protest-related code violations
Baby dies after being left in hot car in Fullerton
Victim of alleged hate crime in northern New York still 'in shock'
St. Louis police captain charged with stealing after 'double-dipping' investigation
UFC'S MIKE PERRY PUNCHES OLD MAN IN RESTAURANT TIRADE ... Allegedly Struck 3 People
---
Attorney General William Barr admits unfair policing of African Americans is a 'widespread phenomenon' but rejects calls to defund the police and says 'black lives are protected' by cops 
Attorney General William Barr said on Wednesday that the unfair policing of African Americans is a 'widespread phenomenon' before rejecting calls to defund the police.

Protests over the recent police killings of George Floyd, Breonna Taylor, Tony McDade and other African Americans have ignited a national conversation about the role of law enforcement in society.

During an interview with ABC News' Pierre Thomas, Barr addressed policing in America, saying: 'I do think it is a widespread phenomenon that African American males, in particular, are treated with extra suspicion and maybe not given the benefit of the doubt.'
Young Trump supporter, 18, says Marquette University threatened to rescind her offer after she posted TikTok videos in favor of the president that sparked death threats from students
Driver, 27, who hit Seattle protesters, killing one and injuring another, is charged with vehicular homicide and remains in custody on $1.2million bail
White woman attacks a black and indigenous protester with a HOCKEY STICK for laying in the road and blocking traffic during a demonstration in Canada
Kansas man, 55, sentenced to 12 years in federal prison for strangling his 50-year-old girlfriend and then pushing her over the balcony of a cruise ship
Man with COVID-19 who was arrested for breaking a mandatory quarantine several times is released because of New York's bail reform laws
Seven protesters arrested during Portland riots over Fourth of July week hit with federal charges for vandalizing courthouse and assaulting cops with high intensity lasers
Man 'stabs a grandmother, 96, to death with a PITCHFORK in Chicago'
California church officials tell black Star Wars stunt woman 'All Lives Matter' as they put up 'no trespassing' signs after she sat on their lawn
Man faces hate crime charges over string of racist graffiti in Arlington Heights
---
'How you know you're getting old!' Dad reveals kids now use a different hand signal to show they're on the phone, after abandoning the pinky-and-thumb action used by older generations
Phones have evolved quite a bit over the years, with today's smartphones completely different from early cell phones and landlines.

So with the look and shape of phones changing so dramatically, it seems it was only a matter of time before the universal gesture for talking on the phone — pinky and thumb up, three middle fingers down, hand held up to the face — became unrecognizable to younger generations
---
WWE Superstar Matt Riddle Denies Sexual Assault Allegations in New Video 
WWE superstar Matt Riddle has again denied sexual assault allegations that were recently made against him, in a video he shared over Twitter on Wednesday.

"I'm going to make this quick," Riddle says in the clip. "I have never in my entire life sexually assaulted a man, woman or anybody."
Retired two-star Army general pleads guilty to sexually abusing his daughter
Inglewood Man Accused of Raping, Killing 13-Year-Old He Met on Social Media
US Army soldier sentenced to life for sexual assault of minor
Polish Church Faces Reckoning Over Sex Abuse
---
SUV driver runs over bicycles, through NYC Black Lives Matter protest 
An SUV driver was taken in custody after driving through a crowd and over a barrier of bicycles that Black Lives Matters protesters used to try to prevent traffic on a Midtown road, police sources said.

The confrontation between the activists and the driver of a Dodge Durango unfolded at 42nd Street and Sixth Avenue at about 9:10 p.m., according to witnesses and police.

The man was driving westbound on 42nd Street, when he was surrounded by roughly a dozen protesters, many on bikes, who were attempting to block access to the road for five minutes as marchers made their way to Bryant Park, an organizer told The Post.

As the ralliers tried to shut off road access, positioning themselves around the SUV, "the driver kept moving," the organizer, who identified as Mary, 23, said.
Birdwatcher not cooperating with investigation into Central Park 'Karen'
Man opens fire outside Brooklyn apartment building moments after child enters
Disturbing video shows moment two men are fatally shot in the Bronx
Man accused of stabbing victim for staring at him in Brooklyn bodega
Iowa Black Lives Matter activists face rare leak charge, allegedly showed confidential police document on TV
Man in his 50s dies days after assault reported in California neighborhood, LMPD says
1 killed after Monday shooting in Hazlewood neighborhood
Customer Shoves Walmart Worker, Tells Him to 'Go Back to Your Own County'
---
High-Risk Florida Teen Dies of Coronavirus After Going to 100-Person Church Party 
The Fort Myers, Florida community mourned after a local teen died of complications from the new coronavirus, COVID-19, at the end of June. Carsyn Leigh Davis, 17, had already battled several illnesses in her short life, including cancer and an autoimmune disorder, but it was COVID-19 that led to her death on June 23.

But a newly-released report from the medical examiner, shows a different side of her death. According to the report, Davis contracted COVID-19 after attending a 100-person party at First Youth Church, where attendees were not required to social distance, and she did not wear a mask.

And after Davis developed COVID-19 symptoms, her parents treated her at home, waiting nearly a week before taking her to a hospital. Her mother, a nurse, and a man identified as her father in the report, a physician assistant, gave Davis azithromycin and hydroxychloroquine, the malaria drug touted by President Donald Trump as a COVID-19 treatment despite warnings from the Food and Drug Administration that it caused virus patients to die more rapidly.
DaBaby Plays Indoor Show Where There Didn't Seem to Be Social Distancing or Many Masks
Survey: 3% Of Americans Moved Due To The Pandemic
Country's largest retailers want mask mandate
Black Friday as we know it is finally dead
---