Health/Food Posts Tagged as 'Disease'
---
Welcome to Errattic! We encourage you to customize the type of information you see here by clicking the Preferences link on the top of this page.
Coronavirus fears spark run on surgical face masks in U.S.
Despite reassurances from public health officials that Americans don't currently need to wear face masks as a precaution against coronavirus, many drug stores are selling out.

Why it matters: While it's not clear how much protection the masks offer, manufacturers are seeing a spike in demand, and the potential spread of the virus in the U.S. is being monitored closely — and spooking out a lot of people.

Where it stands: There are severe shortages of surgical face masks in China, where people are being encouraged to wear them. While there have only been a handful of confirmed cases of coronavirus in the U.S., people aren't taking any chances.

Stores are selling out of face masks in cities like Chicago and New York, as well as in California and other places.

"The biggest thing I'm seeing is people buying them to send them back to China," one Manhattan pharmacist told the New York Post.
There was a similar run on face masks in the U.S. in 2009, when the H1N1 virus hit.
---
Latest Data Confirms Anti-Vaxxers Are Winning: Measles Is On the Rise
If you thought that measles episode of The Brady Bunch was hilarious and that measles is just such a cute old-timey virus, then you'll be happy to hear: Measles is back! Thanks to the efforts of down-home anti-vaxxer folk, we're now officially living in a world that has more cases of measles since 1992. Nostalgia for the '90s is out of control! We should have resurrected Nirvana, not measles. RIght?
---
Middle-aged men are binge-drinking at dangerously high levels
drunk old man helping a young man tie his tie
A new study from the Centers for Disease Control and Prevention (CDC) Thursday reveals that binge-drinking is becoming both more excessive and frequent — especially among middle-aged American men.

Published in the CDC's Morbidity and Mortality Weekly Report, the study relied on data from what's known as the Behavioral Risk Factor Surveillance System (BRFSS), a random digitized telephone survey of adults across the U.S. that's conducted monthly. For this particular analysis, the researchers used BRFSS data from 2011 to 2017, measuring the average number of drinks consumed per sitting, the frequency of binge-drinking episodes, and the total overall number of binge drinks per year.
---
Read This Before You Go Bareback (& We're Not Talking Horses)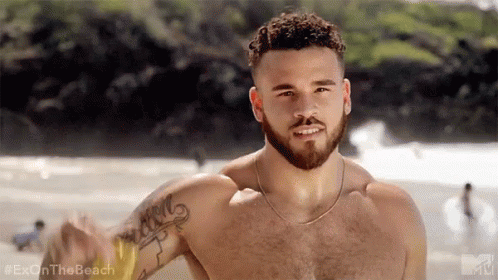 The term "bareback" is just one in a long line of metaphors comparing horseback riding to sex. There is Big & Rich's "Save A Horse (Ride A Cowboy)" and Ginuwine's "Pony," to name a few. When you think about it, the movements are relatively similar. So it kind of makes sense.

But what do we mean when we talk about "bareback sex"? Basically, it's sex without condoms, particularly penetrative anal or vaginal sex, though a few Urban Dictionary definitions mention oral sex too. According to Kinkly, initially, the term was primarily used in the gay community to refer to anal sex between two cis men with the same HIV status. But now, many use the term to refer to unprotected sex between people of any gender or sexual orientation.
---
Infectious Diseases A–Z: Does hand sanitizer kill flu and cold germs?
Washing your hands with warm soap and water is one of the most effective ways to prevent illness, especially during cold and flu season. Hand sanitizer doesn't require water and can be an acceptable alternative when soap and water aren't available. But does hand sanitizer kill germs? "It does if it's alcohol-based," says Dr. Gregory Poland, director of the Mayo Clinic Vaccine Research Group.
---
Everyone Really Hates Anti-Vaxxers and Keto
Okay, everybody, the Worst Wellness Trend of the 2010s Tournament has officially drawn to a close, with anti-vaxxing claiming the number one slot once and for all. To be honest, we're not totally surprised. Parents who choose not to vaccinate their kids are, after all, notorious for lifting rhetoric from the reproductive rights movement and pretty much completely responsible for the revival of once-dead diseases like measles. Wellness rocks!
---
San Diego woman, 86, is latest flu death 
An 86-year-old woman, with underlying health conditions and who had been vaccinated, is the latest flu death in San Diego.

The San Diego woman died on Dec. 1 from influenza A and had been vaccinated this season, the County Health and Human Agency said. Officials did not specify what underlying conditions the woman had suffered.

This flu season, seven San Diegans have died from the flu. At this time last year, San Diego reported five deaths from the flu.
Flu activity picks up coast to coast, with unusual strain most prominent
---
Will There Ever Be a Cure for Addiction?
From drinking hand-sanitizing gels to using synthetic marijuana, our society is constantly inventing new ways to get high. When one substance is banned, another quickly takes its place. What drives this never-ending hunt for the next high?

One important motivator is the pleasure principle. The quest for pleasure is a fundamental part of being human. It helps us meet our basic needs by pushing us to work towards specific goals.

Drugs provide an instant shortcut to our brain's pleasure center. They flood our brains with dopamine and condition us to seek the next high. As a result, our bodies begin reducing their natural dopamine output. With repeated drug use, pleasure dissipates but the cravings remain. Thus, drugs hijack our natural drive for pleasure. Addicts pursue drugs despite the fact that the pleasure they experience from them progressively diminishes.
---
New study finds vegetarianism and veganism could lead to higher risk of stroke
If you were considering swearing off meat for health reasons, maybe don't throw away that bacon cheeseburger just yet. At least not if all that you're trying to prevent is a stroke. A report by researchers at Oxford published in the British Medical Journal found that out of nearly 50,000 people studied, vegetarians and vegans had a 20 percent higher rate of stroke than meat eaters.
---
Former Ski Champion, 36, Dies from Mosquito-Borne Illness While Traveling in Mexico
New Zealand ski champion Philippa "Pip" Greig has died after contracting dengue fever from a mosquito bite while traveling in Mexico. She was 36.

Greig's father, Rob Greig, confirmed the news of his daughter's death to the New Zealand Herald.

He said Pip was house sitting for a friend in a small village in Mexico when she contracted the mosquito-borne viral infection and fell ill. Rob suspected she was sick for four or five days until neighbors insisted she go to the base hospital in Puerto Vallarta, a 40-minute boat ride away, to seek help.
---
Plague-infected prairie dogs have shut down parts of a Denver suburb
Prairie dogs infected with the plague -- yes, the plague -- have shut down parts of a city and wildlife area near Denver this summer.

Sections of the Rocky Mountain Arsenal National Wildlife Refuge were closed in late July as a precautionary measure after the discovery of the disease, the US Fish and WIldlife Service said.

Unaffected refuge areas reopened Saturday, but other locations in Commerce City, a suburb north of Denver, will remain closed until Labor Day weekend, the Tri-County Health Department said.
---
Ending the HIV/AIDS Epidemic Only Happens if Black America Leads
The underpinning of the administration's plan is the recent surveillance data that shows that 50 percent of the U.S. epidemic is in 48 counties, Washington D.C., and San Juan, Puerto Rico, and seven states that have a substantial rural population living with HIV. While there is no question that focusing on the jurisdictions with the highest HIV burden makes sense, we must ask if focusing on geography alone — the where — will unlock the mystery of ending the HIV epidemic.

But with 60 percent of the Black HIV epidemic lying within the aforementioned jurisdictions, can we end the HIV/AIDS epidemic without also focusing on the other W's, the who and the what?
---
FLIGHT ATTENDANT DIES AFTER CONTRACTING MEASLES ON PLANE FROM NEW YORK
A flight attendant on Israel's national carrier who fell ill with measles on a plane she was working on five months ago, has died.

Rotem Amitai, 43, was on board El AL flight 002 from John F. Kennedy Airport to Tel Aviv on March 26 when she got sick.

Her condition deteriorated and she was moved to an isolated intensive care unit, after slipping into a coma and suffering brain damage.
---
Florida health officials declare public health emergency for hepatitis A
Martin and Brevard counties are among 17 in Florida "critically impacted" by the hepatitis A virus.

They're the main concern for Florida Department of Health officials and the reason the state's surgeon general declared a 'public health emergency' Thursday evening.

Florida Surgeon General Dr. Scott Rivkees said Friday he believes the declaration will make people take the matter more seriously. The number of people diagnosed with hepatitis A in Florida keeps increasing, he said.
'Potentially Dangerous Conditions May Exist In This Area'
---
ARE YOUR PALM TREES HARBORING ROOF RATS?
There's something inherently relaxing and beautiful about watching palms sway in the warm breeze. Palm trees grow well in Louisiana's warm, humid climate as well, making them a seemingly perfect addition to your landscape.

Of course, humans aren't the only ones with an eye for palm trees – other creatures love them too, but not necessarily for their aesthetics.

Roof rats, also known as fruit rats, love palms as a place to live. It's possible that your lovely palm trees are actually harboring roof rats, and might really be encouraging vermin to invade your home.

What Are Roof Rats?

Call them what you want, roof rats, fruit rats, black rats, it all boils down to the same thing. These are the same rats that spread bubonic plague and fleas. They've been with humans for eons, and throughout that time, they've been less than ideal houseguests. Rats spread far more diseases than the frightening Black Death, though. Others include murine typhus, salmonella, rat-bite fever and leptospirosis to name only a few.

Where Do They Live?

Roof rats actually prefer to live in trees, particularly in palm trees...
---