All Posts Tagged as 'Threat'
Welcome to Errattic! We encourage you to customize the type of information you see here by clicking the Preferences link on the top of this page.
A 19-month-old had thinning bones and no teeth after her parents fed her a vegan diet of fruit, rice milk, potatoes, and tofu
In March 2018, two parents in Australia took their daughter to the hospital after she had a seizure. Once there, doctors found that the girl was severely malnourished and had rickets, a condition in which children's bones are softer and weaker because they are deficient in vitamin D, according to the Mayo Clinic.

In December, the parents pleaded guilty to causing danger or serious injury to their baby, acknowledging that they fed their daughter a vegan diet that included tofu, rice milk, vegetables, fruit, and oats, the Australian Broadcasting Company reported on Thursday.

Doctors said the girl's bones didn't develop properly because of her nutrient deficiencies, and a foster-care provider who met the 19-month-old said she looked just 3 months old because of her condition and had no teeth, according to the ABC report.
---
Indiana Teen Attacked In Locker Room for Being Gay 
An Indiana high school student has faced ridicule after being attacked in a locker room for being gay. After other students started circulating video of the incident around school, the teenage boy's mother shared the story with Indianapolis TV station WTHR.

"I'm not OK, but I will be," the student told the news outlet.

And he's telling anyone else who ever finds themselves the victim of a hate crime to stay strong in spirit.

"Stay true to yourself," he said, "and if you get hit, do the best you can to make sure it never happens again."
Rockies Apologize After Employee Tells Lesbians Not To Kiss
Watch this gay man handle a drunk woman screaming slurs like the true queen he is
---
Neo-Nazi arrested over threat to exterminate Hispanics said 'I thank God every day Trump is president' 
A man arrested by the FBI on suspicion of threatening to kill Hispanic people in Miami allegedly wrote that he thanked God every day that Donald Trump was president.

Eric Lin, 35, made a series of threats against the Hispanic community in the Miami area before being arrested in Seattle.

An FBI complaint in Miami says Lin sent Facebook messages to a Hispanic woman threatening her and her family between May and August. The messages praised Adolf Hitler, used racial slurs, and called for the extermination of the Hispanic community, other non-white groups, and "Spanish-speaking groups".
Man Arrested with Grenade Launcher, Over a Dozen Firearms, and White Supremacist Propaganda
---
Racist abuse: footballers should boycott social media, says Phil Neville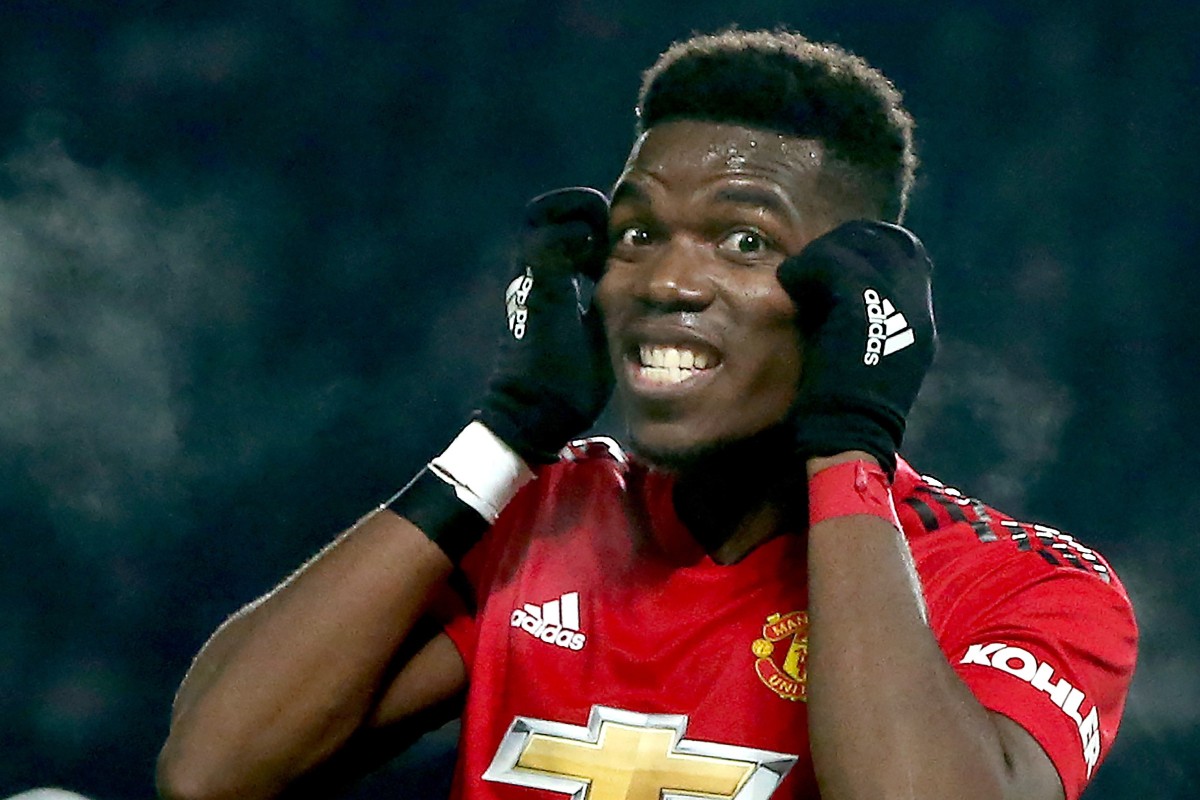 England women's manager Phil Neville said footballers should "boycott" social media to send a "powerful message" that abuse is not acceptable.

Neville's comments come after Manchester United midfielder Paul Pogba received racist abuse online having missed a penalty in his side's 1-1 draw at Wolves on Monday.

"We have to take drastic measures now as a football community. I've had it with my players on social media, the Premier League and the Championship have had it," said Neville.

"I just wonder whether as a football community we come off social media, because Twitter won't do anything about it, Instagram won't do anything about it - they send you an email reply saying they'll investigate but nothing happens.
---
Mexican women are angry about rape, murder and government neglect — and they want the world to know 
Wearing green bandannas and dousing police in pink glitter, Mexican women on Aug. 16 staged a furious protest in Mexico City after a 17-year-old girl reported being raped by four police officers earlier in the month.

Officials have sent mixed signals about ongoing investigations of the case, and Mexico City Mayor Claudia Sheinbaum triggered fury among feminists when she said there would be no "fabrication of suspects."

The alleged police rape has hit a nerve in Mexico, where women face extremely high rates of violence and incessant catcalling.

Another teen girl was reported being raped by a Mexico City policeman days before the women's march, which drew an estimated 2,000 people and included both violent property destruction and wrenching tributes to Mexico's missing women and girls.

With 1,812 women murdered between January and July this year — about 10 a day — Mexico is Latin America's second-most dangerous country for women, after Brazil, according to the United Nations. More than 200 Mexican women have been kidnapped so far in 2019.
N.Y. Aunt Is Killed With Meat Cleaver by Niece She Took In, Who Also Raped Underage Boy
'Maybe someone will believe me': Nine new lawsuits allege sexual abuse by Boy Scouts leaders
---
Black housekeeper denied work because priest's German shepherd Ceaser is 'kinda racist'
The home of a Catholic priest was the last place LaShundra Allen ever would have expected to be denied work because of her skin colour, she said.

Allen, who is black, arrived with her white colleague the morning of May 3 for what was supposed to be her first day cleaning Reverend Jacek Kowal's rectory at the Catholic Church of the Incarnation in Collierville, Tennessee.

The colleague from the cleaning company who accompanied her, Emily Weaver, was quitting and came along to introduce Allen as her replacement.
But the women wouldn't get far. The secretary stopped them, Allen recounted, and said she would have to go ask Kowal if the new arrangement was OK.

The secretary soon informed them it was actually not OK – because of the priest's "racist" dog.
---
A former West Virginia teacher and 2 aides were arrested after alleged abuse was caught on secret recordings
Suspecting her 6-year-old daughter with autism was being abused at school, a West Virginia mother hid a recording device in her daughter's hair, court documents say. On Friday, the girl's former teacher and two former aides were arrested, the state's attorney general said.

Christina Lester, the former teacher, and June Yurish and Kristin Douty, former aides, were charged with misdemeanor failure to report abuse or neglect, according to a press release from West Virginia Attorney General Patrick Morrisey.

Amber Pack was concerned when her daughter Adri came home with bruises from Berkeley Heights Elementary in October. The marks appeared to be pressure bruises from tight grips, said Ben Salango, an attorney for the Pack family.
---
The doctor will accuse you now
A recent essay in Time Magazine called for a massive expansion of the nanny state through mandatory medical screening of children for signs of child abuse. The proposal, which is based on the assumption that racial bias is causing doctors to miss some cases of abuse, would strip doctors of the ability to apply reasoned, clinical judgment to cases and would require them to subject children to a battery of x-rays whenever bruising or other marks are noticed. Proponents of the plan — not its opponents, mind you — have given it the appropriately dystopian moniker, "think less, screen more."

Perhaps as shocking as the plan itself is how nonchalant the essay's authors, Dr. Richard Klasco and Dr. Daniel Lindberg, are about the life-altering consequences of their proposal. In an apparent attempt to downplay the harm that their plan will cause, Klasco and Lindberg wrongly suggest that the worst that will happen if they get their way is "some non-abused children will be screened, and some non-abusive parents will be offended."
---
Trans Woman Tracy Single Murdered in Houston
Transgender woman Tracy Single has been murdered in Houston, making her death the 16th known homicide of a trans American this year, with all but one victim being Black women.

She was found dead in a gas station parking lot July 30, but she wasn't identified publicly until later. It took a week for the Houston Police's LGBT liaison to confirm that she was a trans woman, and activist Dee Dee Watters organized a town hall meeting last Sunday that led to Single being identified by name, the blog TransGriot reports. She was 22. How she died has not been reported, but local news reports said her death was a homicide.
---
Study shows social media may harm teens' mental health 
CNN's Dr. Sanjay Gupta explains the details of a new study linking social media use to mental health issues in teens.
How Does Social Media Affect Girls? They Feel Effects More Strongly Than Boys, New Research Says
we need to stop making mental illness look cool on social media
---
Indianapolis Catholic School threatened to expel a gay student for supporting LGBTQ rights 
Indianapolis Archbishop Charles Thompson, who ordered the mass firing of any teachers at the diocese's schools, also had no problem allowing school administrators to threaten a gay student with expulsion if he didn't stop speaking out for social justice.

The archdiocese has admitted it instructed all schools under its umbrella to immediately enforce all employment contracts – effectively a blanket order to fire any LGBTQ staff members. Over 70 schools in central Indiana are under the archdiocese's administration.

"To effectively bear witness to Christ, whether they teach religion or not, all ministers in their professional and private lives must convey and be supportive of Catholic Church teaching," the archdiocese said in a statement sent last week.
Trump's Latest Proposal Would Let Businesses Discriminate Based On LGBTQ Status, Race, Religion, And More
---
Knife waving man screaming antigay & racist slurs in barbershop shot by Palm Springs police 
A man who burst into a barbershop brandishing a knife and started yelling antigay and racist slurs was shot by police in Palm Springs, California. The unidentified man was transported to the hospital with non-life threatening injuries.

Officers originally were called to reports of a fight outside of a Bank of America, but learned that the deranged man had previously entered the nearby barbershop before patrons pushed him out and into the bank parking lot.
Anti-LGBTQ groups are funding the bigoted opponent of this trans legislator
One of the leading causes of death for young gay & bi men is police violence
DC police release photos of gang of men who attacked a trans woman in gas station lobby
Queer Middle School Teacher Rebuked for 'Gender Unicorn' Explainer
Republican official says the 'sin' of homosexuality kills gay men at age 42
Bus driver refuses to operate vehicle that 'promotes homosexuality.' Now he's not working at all.
Restaurant employees get $40k after nonstop antigay harassment by coworkers
---
California Pedophile Sentenced To 230 Years For Raping Girl 'At Least 90 Times' 
A prosecutor in California described the case of a pedophile who was just handed a 230-year sentence as "possibly the most egregious child sexual assault case" he has ever seen.

Deon Austin Welch, 30, was sentenced Friday after being convicted of 16 counts of aggravated sexual assault of a child with a sentence-enhancing great bodily injury allegation. Welch had raped a girl he lived with dozens of times, leading to her getting pregnant. The case has since generated considerable criticism of Riverside County's child welfare agency, which had settled with the victim for $10 million last summer after failing to remove her from the home.

Riverside County Superior Court Judge Bernard Schwartz explained his choice of handing down the most severe possible sentence in this situation, while condemning the system which allowed the crimes to continue without intervention.
West Bank Man Indicted in Sexual Abuse of 45 Underage Girls
---
Parents protest vulgar anti-LGBTQ priest appointed to teach pre-teens at Catholic school 
Rev. Erik Richtsteig is supposed to become a new youth pastor working with kids ages four to 15 in Salt Lake City's Catholic schools. But more than 150 parents have signed a petition opposing his appointment after discovering his anti-LGBTQ and misogynist social media posts.

According to New York Daily News:

"In a post on Facebook, the paper noted, the priest said that images shared by LGBTQ individuals in June (Pride month) looked 'like a gnome vomited.'

He also would not accept any friend requests from people who had a rainbow filter over their picture."

He has reportedly also followed Facebook pages with titles like, "Male feminists are p*ssies," "Right wing extremist" and "Obama has to go."
College kicks out trans student for having top surgery
Las Vegas Man Arrested for Plotting Bombing of LGBTQ+ Bar
Report: Sibling Killed in Dayton Shooting Was Trans Man Jordan Cofer
The 14th Black Trans Woman Has Been Murdered Just This Year
Anti-LGBTQ+ Violence in Latin America Reaches 'Alarming' Level
This 'Straight Pride' organiser blames her gay son for their bad relationship
---
New Jersey mayor calls LGBTQ rights movement 'an affront to almighty God' 
A New Jersey mayor called the LGBTQ rights movement "an affront to almighty God" at a town council meeting and warned that people who support "unrighteous laws" will be held accountable.

Barnegat Township Mayor Alfonso Cirulli, a former assistant principal, began Tuesday by condemning a state law that requires LGBTQ-inclusive material be taught in public school. He said the law "crossed over the line into absurdity" and politicians "have no right to promote the LGBT agenda."
NYPD Seeks Man Who Sprayed 'Kill The Gay Away' on Side of Building: WATCH
---