All Posts Tagged as 'Court'
Welcome to Errattic! We encourage you to customize the type of information you see here by clicking the Preferences link on the top of this page.
Sports judge lifts lifetime ban on Olympic figure skating coach, 74, - but says he BELIEVES victims who accuse him of sexually abusing them 
Richard Callaghan, 74, has coached the likes of Olympic champion Tara Lipinski and U.S. national champion Todd Eldredge, among others

At least four male skaters who were mentored by Callaghan came forward and accused him of sexual abuse

One of the accusers, Craig Maurizi, has alleged that Callaghan 'groomed' him, provided him with alcohol, and had sex with him starting when he was 15 or 16

Another of Callaghan's former students, Adam Schmidt, filed a lawsuit alleging that his former coach started abusing him when he was just 14 years old
The claims led to an investigation by the U.S. Center for SafeSport, which handed down a lifetime ban last August

But last month, an arbitrator reduced the penalty to a three-year suspension, making Callaghan eligible to return to professional figure skating in 2022
Fourteen arrested and charged with sexual assault in Fort Bend County last week
---
Oregon Man Allegedly Posed As Teen On Snapchat To Sexually Assault Children 
Police in Oregon say a 26-year-old man posed as a high school-aged student on Snapchat and Instagram to lure in two young children he's accused of sexually abusing.

Beaverton resident Lafayette Castillo was indicted Friday, January 24 on charges including rape, attempted rape, sexual abuse and sodomy, the Washington County Sheriff's Office announced, according to The Associated Press. Beaverton is a city in Washington County just west of Portland.

Castillo is accused of using the social media platforms Snapchat and Instagram to pose as a teenage student so he could talk with children online, authorities said. He then allegedly arranged to meet two victims — aged 12 and 14 — and sexually assaulted them, Fox 12 Oregon reports.
Is this Catholic NFL owner trying to bury stories of child sexual abuse?
---
Arizona's ballot rules overturned on grounds they discriminate against minority voters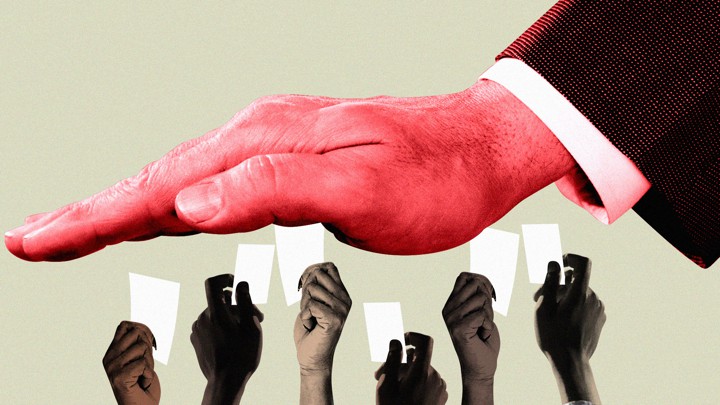 A divided federal appeals court Monday overturned election rules in Arizona that the court said discriminated against Latino, African American and Native American voters.

Ruling in favor of a challenge brought by the Democratic National Committee, the U.S. 9th Circuit Court of Appeals struck down an Arizona requirement that ballots cast in the wrong precinct must be discarded and a state law that made it a crime for someone to deliver another person's ballot to a precinct.

"For over a century, Arizona has repeatedly targeted its American Indian, Hispanic, and African American citizens, limiting or eliminating their ability to vote and to participate in the political process," Judge William A. Fletcher, a Clinton appointee, wrote for the majority.
---
'Physically assaulted by a teacher': 6-year-old boy's family demands answers
A 6-year-old child was allegedly grabbed by the neck and thrown to the floor by his own teacher in the middle of the day at school and now his family is demanding answers.

Monique Alexander says that her son, 6-year-old Chance Hill, can be a handful to take care of sometimes but that what allegedly happened to him at Butterfield Ranch Elementary School in Chino Hills, California, at the hands of his own teacher is unacceptable.

"The principal called me, around 2:30 (p.m.), and said your son was physically assaulted by a teacher, and another one of the teacher's peers witnessed it," Alexander told ABC News' Los Angeles station KABC during an interview.
---
Michigan court reverses murder conviction, cites rap videos
The Michigan Supreme Court unanimously threw out a murder conviction Friday, saying YouTube rap videos spoiled the verdict by portraying the defendant as a "ruthless and menacing threat to the community."

Jamal Bennett is serving a 32-year prison sentence for the fatal shooting of another man during a fight at a Grand Rapids party in 2013.
---
Gay basher accused of "one of the vilest" hate crimes will get off with maximum six months in jail
Investigators believe that Ferlenda got enraged at the sight of the gay couple together as they were leaving a concert at the Great New York State Fair in Syracuse this past August 24.

Ferlenda allegedly punched one of the men in the face, starting a rage-fueled attack that lasted half an hour, as the couple tried to escape on foot and then by car.

Ferlenda followed them, shouting anti-gay slurs. And he didn't stop when they got to their car.
---
A major church and state case ignites ungodly amounts of debate at US Supreme Court
Few topics arouse the passions of Americans like god and government and whether the twain shall meet.

This was demonstrated by the many "friend of the court" briefs filed ahead of tomorrow's hearing at the US Supreme Court, where the justices will consider arguments on a major case that could have implications for the separation of church and state.

A flurry of 44 filings—a number rivaled only by similarly contentious cases on inflammatory issues like gun rights, abortion, or immigration—urged the court to consider the cultural consequences of the matter. The justices' decision will either hamper religious freedom or erode the precious barrier between church and state, depending on which side the brief writers support.
---
The Amish Keep to Themselves. And They're Hiding a Horrifying Secret 
The memories come to her in fragments. The bed creaking late at night after one of her brothers snuck into her room and pulled her to the edge of her mattress. Her underwear shoved to the side as his body hovered over hers, one of his feet still on the floor.

Her ripped dresses, the clothespins that bent apart on her apron as another brother grabbed her at dusk by the hogpen after they finished feeding the pigs. Sometimes she'd pry herself free and sprint toward the house, but "they were bigger and stronger," she says. They usually got what they wanted.

As a child, Sadie* was carefully shielded from outside influences, never allowed to watch TV or listen to pop music or get her learner's permit. Instead, she attended a one-room Amish schoolhouse and rode a horse and buggy to church—a life designed to be humble and disciplined and godly.
2 Mass. Priests Suspended Amid Decades Old Abuse Complaints
French trial exposes how church covered for predator priest
Senators demand review of Army Reserve sexual assaults
---
Mother Files $5.5 Million Lawsuit After Son Is Bullied Over 50 Cent Friendship
The mother of a Brooklyn teen is blaming 50 Cent for the merciless bullying of her son, and is now suing the Department of Education for $5.5 million.

Myasia Dickerson believes her 14-year-old son Davian Fraser's friendship with 50 Cent has made him a target, the New York Daily News reports. Now, Dickerson has filed a claim against the city, accusing Williamsburg Charter School of not protecting her son after he was regularly attacked by fellow students.

After the students learned about Fraser's relationship with the rapper at the beginning of the school year, some of them started to harass him. "It caused a big uproar in the school," Dickerson told the outlet. "The kids started to follow my son around, tried to put him on Snapchat, tried to take videos of him. They were following him to the train station."

During Fraser's lunch break on Dec. 16, four classmates came up to him near a stairwell and started punching him. "He was attacked from behind as he tried to walk away," Dickerson said. "He was punched in the head and then the student proceeded to fight him and then he slammed my son's head onto the ground."
---
Man Gets Prison After Confessing Sex Abuse to LDS Clergy — and Wife Sues Church for Turning Him in
An Oregon woman claims in a lawsuit that the Church of Jesus Christ of Latter-day Saints owes her family millions of dollars after church clergy heard her husband's private confession to sexual abuse of a minor, and then turned his name over to police for investigation, landing him behind bars for 15 years.

At issue in the lawsuit, which names the Salt Lake City-based church as its sole defendant, is the church's role in expecting its members to admit their transgressions in order to "get back in favor with the church," and the members' expectations that such confessions would be handled internally and kept confidential, Bill Brandt, an attorney for the wife, told The Oregonian.
---
An art professor beat her colleague with a poker after confessing unrequited "love" for the woman 
Rie Hachiyanagi, a 48-year-old art professor at Mount Holyoke College in Massachusetts, has been charged with attempting to murder an unnamed female co-worker over the age of 60 with a rock, a fire poker, and garden shears after the colleague didn't return Hachiyanagi's romantic advances. The alleged attack occurred in the early morning hours of Christmas Eve.
Kentucky judge accused of having a threesome in the courthouse
Priest removed from ministry after he was busted taking "disturbing" pics of high school wrestlers
---
Black students say a teacher compared them to monkeys in front of their classmates. Now their parents are suing. 
A lawyer for the students, who attend Longwood High School on Long Island, filed a notice of claim, the first step to filing a lawsuit, on Tuesday. He later announced in a news conference that the group would sue their school district for $12 million.

The notice, which has been reviewed by Insider, said that a teacher took a photo of four black students, aged 16 to 18, standing behind one another during a field trip to the Bronx Zoo in November 2019

The notice alleges that the teacher later included the photo in a slideshow shown in class with the caption "monkey do," alongside a photo of a gorilla.
Oregon man charged with hate crimes for allegedly beating 70-year-old woman from India
---
"Britain's most prolific rapist" sexually assaulted nearly 200 unconscious men & filmed it all 
A 36-year-old man named Reynhard Sinaga has been called "Britain's most prolific rapist" and sentenced to a minimum of 30 years in prison after being found guilty of raping or sexually assaulting at least 48 young men in Manchester, though its thought that he raped closer to 200 men.
Michigan man charged in Grindr murder says he ate part of victim after killing, court docs show
Gruesome details emerge in cannibal killer's cold-blooded slaughter of young gay man
Britain's 'Most Prolific Rapist' Has Been Sentenced to Life in Prison
---
Second LGBT student joins suit against Fuller Theological Seminary after getting expelled for entering into same-sex marriages 
Last November, a student at Fuller Theological Seminary — the nation's largest interdenominational seminary — sued the school for discrimination after she was expelled for marrying another woman. Now, another former student is joining the lawsuit.

In the amended complaint filed Tuesday, Nathan Brittsan, an American Baptist Churches USA pastor, joined Joanna Maxon in requesting the school award them more than $1 million each to compensate for damages, Christianity Today reported.

Paul Southwick, the attorney representing Maxon and Brittsan, is arguing that Fuller is required to comply with Title IX, which bars federally funded educational programs from discriminating based on sex. However, religiously affiliated schools are often granted exceptions from Title IX regulations in order to accommodate for religious freedom.

"It's a very important case at this time in our nation's history," Southwick said, according to Christianity Today. "This case could set an important legal precedent that if an educational institution receives federal funding, even if it's religiously-affiliated, even if it's a seminary, that it's required to comply with Title IX prohibitions on sex discrimination as applied to LGBT individuals."
'Death to Gays' Pastor: Fires Ravaging Australia Because It Banned Me
Televangelist Jim Bakker tells followers they aren't saved unless they worship Donald Trump
---
A surrogate blackmailed a gay couple for parental rights of their newborn twin daughters 
Steven and Marc Winchester-Horscraft — a married gay couple from Shropshire, England — have launched a crowdfunding campaign to help cover the $34,100 in legal costs after the surrogate mother of their newly born twin girls refused to sign over parental rights unless they paid her an additional $4,000 on top of the $22,300 they'd already paid to cover her other fees.

In their GoFundMe page, Steven wrote that their "long, excruciating nightmare" began when their twin girls were born prematurely at 28 weeks instead of the usual 37 weeks. As a result, the newborns had lots of health difficulties.

After their surrogate announced that she had gone into labor, the couple took a 3.5-hour drive to the hospital to find out upon arrival that their second daughter was a "breech birth" (coming out feet- or butt-first rather than head-first). The dangerous delivery condition that left the infant "covered from head to toe in bruises."
Court tosses out case against social workers accused of ignoring torture of 8-year-old "gay" boy
---