Health/Food Posts Tagged as 'Court'
---
Welcome to Errattic! We encourage you to customize the type of information you see here by clicking the Preferences link on the top of this page.
Ohio bakery awarded $11 million in libel lawsuit against Oberlin College over alleged racial profiling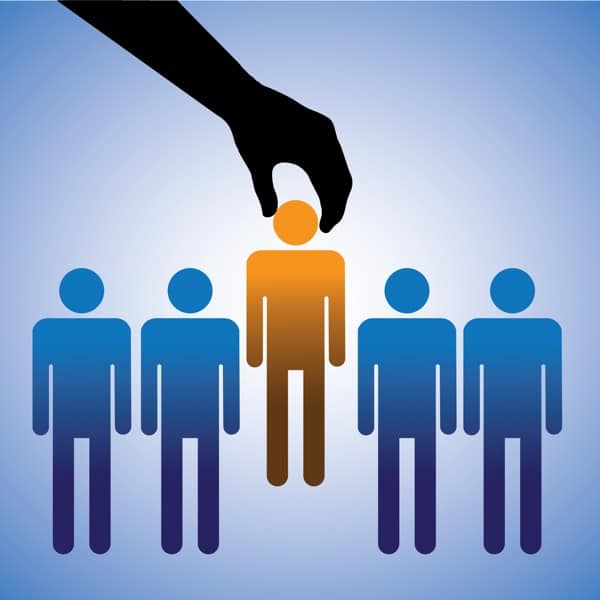 An Ohio jury has ordered Oberlin College to pay $11 million to a bakery which said it was libeled and wrongfully accused of racially profiling students.

The case stems from the November 2016 arrests of three black Oberlin students at Gibson's Bakery and market near the college's campus in Oberlin, Ohio.

One student, Jonathan Aladin, was accused of attempted robbery for allegedly trying to "steal wine or otherwise illegally obtain wine" from the bakery, according to a defamation lawsuit. He would eventually confess in a written statement to buying alcohol illegally.

Two other suspects, Cecelia Whettston and Endia J. Lawrence, were arrested and accused of misdemeanor assault, court documents state.

After that, Oberlin staff members tried to discredit the family-owned bakery, the lawsuit says.
---
Bullying, sexual assault led to student's suicide after school staff didn't intervene: Lawsuit 
A New York City high schooler who took her own life after she was allegedly bullied and forced to perform sexual acts on other students had experienced the abuse since she began attending the school, and school staff knew about it but did not intervene, a lawsuit by the girl's parents alleges.

Mya Vizcarrondo-Rios jumped 34 stories from the roof of her apartment building with her backpack still on shortly after 2 p.m. on Feb. 28, 2018, and was pronounced dead at the hospital about an hour later. She was 15 years old.
Emaciated 12-Year-Old Boy Was Shackled In Bathtub With Dog Shock Collar On Before His Death, Investigators Say
Body believed to be missing 5-year-old Utah girl found hours after uncle is charged with murder: Police
New York man accused of killing daughter-in-law added to FBI's 10 Most Wanted
---
Man attacked by veteran's support dog sues over negligence
An Alabama man who was attacked by a veteran's emotional support animal while on a Delta Air Lines flight from Atlanta to San Diego is now suing the airline and the veteran.

The Atlanta Journal-Constitution reported Tuesday that Marlin Jackson is accusing the defendants of negligence.

The lawsuit says it happened as the flight was boarding in June 2017. Jackson was in a window seat and the dog was next to him, in the lap of Ronald Kevin Mundy Jr. The attack left Jackson's face permanently scarred.
---
Flight Attendant Spills Hot Tea On Passenger, Hawaiian Airlines Sued
A lawsuit has been filed against Hawaiian Airlines by an Australian woman, who claimed she sustained scars after a flight attendant knocked a cup of hot tea on her lap.

Dimity Plaister, 47, from the Gold Coast, Brisbane, was flying from her hometown to Honolulu, in April 2017, when the incident allegedly occurred. According to court documents obtained by News.com, a crew member on the flight accidentally knocked a cardboard cup of black tea, which was on the plaintiff's food tray, while passing a carton of milk to her co-passenger. The cup of scalding tea landed on Plaister's lap, drenching her clothes and burning her skin.

"As a result of the incident, the applicant suffered burns to her hip, thigh and buttocks as well as psychological injury," the statement of claim read.

She was "not offered medical treatment or assistance by cabin crew to dry her lap or ease her pain," even after she had alerted in-flight crew of the incident, Plaister claimed.
---
Teen Says Apple's Facial Recognition Got Him Wrongfully Arrested 
Sounds About Right

A New York teen suing Apple for $1 billion claims its facial-recognition system falsely linked him to a series of thefts and caused him to be arrested for a crime he didn't commit.

The twist: an Apple spokesperson told Gizmodo that such a facial recognition system doesn't even exist. If Apple is telling the truth, it's possible the lawsuit filed on Monday is based on mere speculation.

But even if that is the case, the suit still serves as evidence that American citizens find it easy to believe that one of the world's biggest tech companies uses facial recognition to keep tabs on them.
US AIRPORTS WILL SCAN 97% OF OUTBOUND FLYERS' FACES WITHIN 4 YEARS
---
Family sues after girl is electrocuted by touching handrail at MGM National Harbor resort 
The family of a young girl in Maryland who suffered severe brain damage when she was electrocuted upon touching an illuminated handrail at a resort has filed a lawsuit.

Zynae Green was 6 years old when, while with her family at the MGM National Harbor resort and casino on June 26, she grabbed a "dangerously electrified" staircase railing as she and her siblings made their way down to a large outdoor fountain, according to a complaint filed Monday by the family's lawyers.

She, her younger brother, Carlos Green Jr., now 5, and Monya Rosier, now 16, were all electrocuted by touching the handrail, says the complaint filed against the resort's owners and operators and two contractors who allegedly did work at the venue.
---
5 male ad execs are considering a discrimination claim after their gay female boss said she would 'obliterate' her company's reputation as a haven for straight, white men
Five straight, white men have retained a lawyer to look at whether they can bring a discrimination claim against ad agency JWT, after a senior executive said in a meeting she wanted to "obliterate" JWT's reputation for being populated by white, British, privileged, straight men, The Times reports.

The men went to their HR department after hearing the remarks and lost their jobs days later, according to Campaign magazine and The Times.
---
United Airlines mishandled listeria contamination, endangering travelers, lawsuits claim
United Airlines failed to address critical food safety issues at Newark Liberty International Airport in New Jersey, endangered passengers and retaliated against employees for speaking up, three high-level managers who worked in its catering division allege in lawsuits filed last month.

United Airlines did not address persistent maintenance issues at its catering facility at Newark airport, which allowed the spread of several strains of the bacteria listeria, including the potentially deadly Listeria monocytogenes, the lawsuits say. Further, once the listeria was discovered, they say, United didn't act aggressively to contain it.
---
LaCroix ingredients: Lawsuit alleges "all natural" claim is false
LaCroix sparkling water is facing a lawsuit alleging its claims of "all natural" and "100 percent natural" are misleading because of artificial ingredients.

"Testing reveals that LaCroix contains a number of artificial ingredients, including linalool, which is used in cockroach insecticide," claims a statement from Beaumont Costales, a law firm representing plaintiff Lenora Rice.

The lawsuit claims LaCroix and its parent company, National Beverage, are aware of the synthetic chemicals in the sparkling water, yet are "intentionally misleading consumers," according to CBS Philly.
---
A Man Says His DNA Test Proves He's Black, and He's Suing
In 2014, Ralph Taylor applied to have his insurance company in Washington State certified as a "disadvantaged business enterprise." The DBE program at the U.S. Department of Transportation was originally designed to help minority- and woman-owned businesses win government contracts. So as proof of his minority status, Taylor submitted the results of a DNA test, estimating his ancestry to be 90 percent European, 6 percent indigenous American, and 4 percent sub-Saharan African.

Government officials reviewing Taylor's application were not convinced. They saw that he looked white. They noted that he was unable to directly document any nonwhite ancestors. They doubted the underlying validity of the DNA test. And, most relevant to the purpose of the program, they found "little to no persuasive evidence that Mr. Taylor has personally suffered social and economic disadvantage by virtue of being a Black American." They refused to certify his company. So Taylor decided to sue—out of principle, he says, because other business owners who look white have won DBE certification before. The Seattle Times first reported on the case in detail last week.
---
How one California county is criminalizing bad grades
A new lawsuit claims that a program meant to provide mentorship and guidance for students in Riverside County, California, is actually funneling them into the criminal justice system and violating their constitutional rights.

On July 1, the American Civil Liberties Union, on behalf of four plaintiffs, filed a federal lawsuit against Riverside County, as well as two leaders of the county's probation department, over the Youth Accountability Team program. The program, run by the Riverside County Probation Department, counsels local "at risk" youth and administers a six-month supervision period, intended to divert them from criminal activity.

But the lawsuit alleges that the program, aimed at 12- to 17-year-old students "purportedly displaying pre-delinquent and delinquent behavior," fails to adequately inform families why students, who are closely monitored and are subject to searches, are put on what amounts to a less formal form of criminal probation beyond any punishment they would face in school. Often, the probationary period would be prompted by actions that aren't actual crimes, like talking back to teachers, earning poor grades, being late to class, or "pulling the race card."

---
Papa John's founder 'isn't going quietly,' lawyer says — Schnatter just dragged Kanye West into fight with the board
John Schnatter pushes back against Papa John's board John Schnatter pushes back against Papa John's board
3:21 PM ET Tue, 17 July 2018 / 01:53
Papa John's founder John Schnatter is "not going quietly," according to his lawyer Patricia Glaser.

And he didn't want to work with singer Kanye West, he said in a letter sent to the board of directors Saturday.

Schnatter doubled down on claims he made during a television interview Friday in which he said media consultant Laundry Service tried to blackmail the pizza chain for $6 million to keep quiet about his use of the N-word during a May conference call.
---
Brazilian model sues Palm Desert hotel over bed bug bites
A Brazilian model is suing Palm Desert Embassy Suites, a Hilton hotel, claiming she was "massacred" by bed bugs during a stay in one of their hotel rooms two years ago.

In a lawsuit filed in Riverside County Superior Court, Sabrina Jales St. Pierre says a severe reaction to the bites affected her ability to model and caused her pain, discomfort and emotional distress.
---
Family can sue Walgreens over woman's death after insurance denial, court says
Does a pharmacy have an obligation to help a patient be sure that insurance will cover a prescription? That's the question at the heart of a landmark case that the Massachusetts Supreme Judicial Court ruled on Thursday.

Yarushka Rivera, 19, of Lowell had epilepsy and took a drug called Topamax to manage her life-threatening seizures. Her insurer, MassHealth, covered the drug, and the family was able to pick it up from their local Walgreens until June 2009 without any trouble.

A month later, after Rivera turned 19, MassHealth wouldn't cover the cost of the drug without a doctor's pre-authorization for insurance coverage. The pharmacy told the family about the requirement and said they would have to pay $399.99 out of pocket for the crucial medication -- money they did not have, according to court documents.
---
Fixer Upper's Chip and Joanna Gaines broke EPA's lead paint rules. They were fined $40,000.
The popular HGTV reality TV show Fixer Upper just got its wrist slapped by the Environmental Protection Agency for breaking lead paint rules.

It turns out that renovations Fixer Upper hosts Chip and Joanna Gaines did on older homes in several seasons of the show "did not depict the lead-safe work practices" and violated rules on toxic substances and lead paint, the agency said. The parent company of Fixer Upper, Magnolia Waco Properties LLC, reached a settlement with the EPA on Tuesday.

The company will pay a civil penalty of $40,000 and spend $160,000 to clean up lead contamination in the Waco, Texas, community.

---