Health/Food Posts Tagged as 'Choices'
---
Welcome to Errattic! We encourage you to customize the type of information you see here by clicking the Preferences link on the top of this page.
Viral Video Shows Wendy's Employee Bathing in Restaurant Kitchen Sink
A Florida man's viral "prank" has cost him his job.

Earlier this week, a Facebook user shared a video of an unidentified young man taking a bath in a Wendy's kitchen. The clip shows the individual stripping down to his shorts, and hopping into the sud-filled sink as uniformed employees watch and egg him on.

"Go, go, go, go, oh shit," the person behind the camera is heard saying. "Take a bath. Take a bath. Get in there [...] Wash your armpits."
---
Meet The Man Who Thinks Humans Should Go Extinct
NASA has found it to be 'extremely likely' that the cause of climate change is down to human activity – our current carbon dioxide concentration levels stand at 412 parts per million which is an increase of over 45% on pre-industrial levels.

Due to this, Les believes the best thing we can do for the planet is 'live long and die out', which is the movement's motto.

It's evident humans are the leading cause of climate change. According to Les, it would take the Earth 3-10 million years to recover from our actions.

Because of this, Les feels humans should die out so the earth can begin to restore itself, and to do that, we need to stop procreating.

Wherever we go, extinctions occur and we [humans] are causing the sixth mass extinction. We may not be able to stop that from happening, but the sooner we go extinct and the more species that are left – the pasture and the biosphere can return to biodiversity.
---
Mom who used to judge stay-at-home parents says, 'I get it now'
"It was just a day where my child and I both woke up early, in a bad mood, and the day just fell apart from there," she said. "Diaper blowouts, crying, screaming, and just realizing how exhausted I was and how isolated from a world outside of motherhood I really had become."

Her post read in part: "You can't do anything by yourself; go to the bathroom, enjoy a cup of coffee, read, hell you can't even scrub the shit out of pants for the 3rd time in a day without someone crying or screaming at your leg."
---
Student, 22, died under a passenger train after his health deteriorated due to an 'oddball' diet he had been following off the internet, inquest hears
A food technology student threw himself under the wheels of a passenger train after an extreme diet he found on the internet caused his health to deteriorate.

Will Mathews, 22, ate only vegetables and fruit after becoming 'fixated' with recipes free from carbohydrates and protein he downloaded from a US website.

The Manchester Metropolitan University student, a former pescatarian, began taking health supplements to compensate but he became convinced he had issues with his bones and he started to lose his hair. His mental state deteriorated amid fears he was struggling with his degree.
---
Student-teacher in Tennessee dismissed over Black History Month assignment on slavery
A Tennessee school district dismissed a student-teacher after the young educator taught a Black History Month lesson to fourth-graders, asking them to recite graphic, violent methods to control slaves, officials said Thursday.

The student-teacher's lesson plan, given to youngsters at Waverly Belmont Elementary School in Nashville, was centered around the notorious — and perhaps apocryphal — 1712 speech by slave owner William Lynch, "The Making of a Slave," officials said.

After reading the material in which Lynch purportedly advocated for physical and psychological torture of slaves, students were asked, "To keep their slaves subservient, plantation owners should" with a series of blank bullet points for youngsters to fill in.

"A student-teacher was dismissed and asked not to return to Waverly-Belmont as a result of teaching material that was not age appropriate or within the scope of sequence for the 4th grade class," according to a statement by Metro Nashville Public Schools.
---
Religious right groups are masquerading as churches to hide how they spend their money
Increasingly, religious right organizations that don't resemble a church in any sense are declaring themselves to be just that. The reasoning is simple: by doing so, they no longer have to file publicly accessible documents detailing how they spend their money and how much they pay their leaders.

According to Ministry Watch, an independent group that monitors Christian charities, "more tax-exempt organizations that clearly are not churches are claiming the church exception. These organizations are using this exception to keep not only the government, but also donors, from seeing how their money is being spent."
---
11 brutally honest reasons millenials don't want kids
When it comes to embarking on the journey of parenthood, lots of millennials are saying, "Meh. No, thanks."

According to data from the Urban Institute, birth rates among 20-something women declined 15% between 2007 and 2012. Additional research from the Pew Research Center reflects a longer-term trend of women eschewing parenthood as the number of U.S. women who choose to forego motherhood altogether has doubled since 1970.

This trend is fascinating, in part because there's long been a taboo associated with people (particularly, women) choosing to opt out of parenthood. Women who choose not to have kids have been referred to as "shallow" and "self-absorbed," and even the pope has said the decision not to procreate is fundamentally "selfish."

In an effort to find out why so many young people are really deciding against parenthood, we solicited dozens of responses from our audience via Tumblr and Google Forms. The responses we received from people of all sexes and identities reveal that there are myriad reasons why people are opting out of parenthood — and all of them are equally valid.
---
The safety tips every LGBT+ person should act on before they travel
LGBT+ people love to travel but many of us don't know how to stay safe and avoid problems.

Here is the travel safety advice you need for trips all around the world.

Whether you are a lesbian, gay or bi single or couple, an LGBT+ family, or a trans, intersex or non-binary person, there are particular tips that can help you.

Countries that criminalize gay sex
Currently 70 countries criminalize homosexuality. But those that do vary wildly.

About a third only technically criminalise sex between men. The remainder make same-sex acts between all genders illegal.

Some enforce the law, others ignore it. In most, the penalty is jail. In a handful it is a beating or the death penalty.

Notably, the letter of the law is often less important than police and social attitudes. For example, even where lesbian sex is technically legal, female couples may still face harassment.
---
Two Houses Is Better Than a Divorce
Getting married is like voluntarily committing oneself to ride a tandem bike forever with no real destination. When one person gets tired, the other has to pedal harder or the entire operation collapses, and most divorce proceedings are just both partners yelling that if the other had pedaled hard enough then the bike would still be moving. Perhaps the appeal of living apart together (LAT) is avoiding this pressure for married couples to constantly synch up and operate in tandem rather than operating as separate entities that come together when it suits. LAT seems like an ideal solution for many of the problems that arise over the course of a marriage, affording the opportunity to be responsible for one's own bike without having any reason to critique anyone else's peddling.
---
I'm Against Catholic Teachings
Dear Care and Feeding,

My husband and I have a fantastic toddler and live in a large city, where we're looking into private school options. We have whittled our options down to two. Both institutions are amazing places with fantastic, warm, loving staff and parents/guardians/students. One is Catholic, the other is Quaker. We're trying to decide between the two schools and would love your guidance.

The Catholic school is academically rigorous, has great class sizes, is a Blue Ribbon school, and is a block from where my husband works in case of a midday school emergency. However—and I say this as a product of the parochial school system myself—it promotes Catholic perspectives on premarital sex, homosexuality, abortion, and other beliefs that we don't subscribe to. The Quaker school, on the other hand, has a progressive curriculum, is designed around project-based learning, does not get homework-heavy until grade 5, and promotes core values that are in alignment with how we are raising our daughter.

The Quaker school's curriculum—and general vibe—will help our kid develop into a critical thinker and a compassionate contributor to the world. HOWEVER, it is considerably more expensive (it would require some sacrifice on our part), and it would add another hour to our already hectic morning commute. In other words, it will make life more difficult on a day-to-day basis. Since our child will get an excellent education at either place, how do we pick between daily quality of life for us and the values system to which our child will be exposed?

—Waiting for an Answer From the Spirit
---
Read This Before You Go Bareback (& We're Not Talking Horses)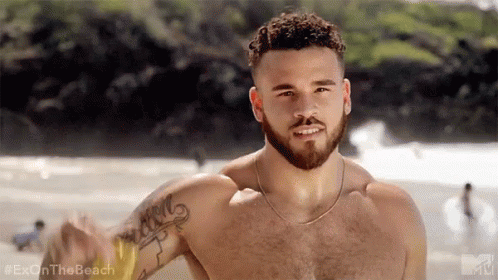 The term "bareback" is just one in a long line of metaphors comparing horseback riding to sex. There is Big & Rich's "Save A Horse (Ride A Cowboy)" and Ginuwine's "Pony," to name a few. When you think about it, the movements are relatively similar. So it kind of makes sense.

But what do we mean when we talk about "bareback sex"? Basically, it's sex without condoms, particularly penetrative anal or vaginal sex, though a few Urban Dictionary definitions mention oral sex too. According to Kinkly, initially, the term was primarily used in the gay community to refer to anal sex between two cis men with the same HIV status. But now, many use the term to refer to unprotected sex between people of any gender or sexual orientation.
---
Is 'Clean Eating' Actually Healthy? Here's What the Experts Say
Jessica Alba does it. Miranda Kerr does it. Gwyneth Paltrow wrote a cookbook about it. "Clean eating" has picked up steam in the past few years as the healthy eating plan du jour. But just like any health trend, its meteoric rise has been countered by naysayers, who say it is unsustainable at best and dangerous at worse. In fact, the British Dietetic Association identified "clean eating" as its number one "worst celebrity diet[s] to avoid." Whoa. But what's so bad about incorporating more salads and veggies into your diet? It seems harmless…right?
---
Women Are Growing Out Their Body Hair For 'Januhairy' To Raise Funds To Tackle Climate Change 
Women are 'growing out their [body] hair to clear out the air' as part of 'Januhairy', which this year is raising funds to fight climate change and restore natural habitats.

The campaign was launched last January and aims to 'encourage the acceptance of body hair on women' while also raising money for charity.
---
Grandparents sound off: We don't want to baby-sit!
"From Day 1, I said, 'I don't baby-sit,'?" says Betty, a Midwood grandmother who broke the news to her son and his wife when they told her they were expecting. Even so, she agreed to watch their infant one evening when the couple went to a wedding. But she didn't stay long, calling them to say their baby wouldn't stop crying. "When they came home, I gave them $20 and I said, 'Go hire a baby sitter.'?"

Still, the 65-year-old — who asked that her last name not be used, for privacy reasons — insists that her refusal to baby-sit has nothing to do with her love for her children. "I feel like I paid my dues," she says, adding that, as a stay-at-home mother, she never had any outside help caring for her brood. "I'd rather be honest with my kids than resent them. My friends who [baby-sit] will privately say they resent it."
---
Teacher Threatens To Leave Kids Out Of Class Party If They Don't Bring Food
Mom Takaria Scott posted the letter she received and it struck a nerve with most who read it. Her daughter was having a Christmas party at her school and was requested to bring chips or cheese balls. It seemed innocent enough until she kept reading and saw a line circled with a highlighter stating that "My philosophy is: if they don't bring anything they don't eat anything."
---