Gay+
---
Welcome to Errattic! We encourage you to customize the type of information you see here by clicking the Preferences link on the top of this page.
Miami boy, 17, is arrested for 'using social media to pimp out 14-year-old girl for sex and arranging up to five "dates" a day at $250 an hour'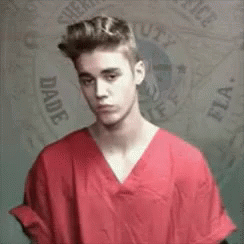 A 17-year-old was arrested on charges related to sex trafficking a 14-year-old runaway girl in Florida.

Javier Quintero, 17, of Miami, was arrested Wednesday - the day after the girl's relatives told police that they had seen pictures of her, allegedly being advertised for prostitution, on social media.

'This situation is every parent's worst nightmare,' Miami-Dade State Attorney Katherine Fernandez Rundle told CBS Miami. 'Children like this, our children, can be lost so easily. But I and our law enforcement partners are determined to keep that from happening.'

Investigators said that the girl was introduced to Quintero by a friend and that one week after meeting him, he took her to motels where they would have sex.

Quintero later allegedly told the girl that she could make $250 an hour if she performed sexual acts with other men.
Miami boy, 17, is arrested for 'using social media to pimp out 14-year-old girl for sex and arranging up to five "dates" a day at $250 an hour'
---
'Latinx' Is Gaining Popularity. But New Research Says Only 3% of U.S. Hispanics Use the Gender-Neutral Term 
Latinx has been increasingly used by politicians, mainstream media and universities. But new research suggests the majority of people who Latinx is meant to describe have never even heard of the term.

A new study by the Pew Research Center found that only 23% of people in the U.S. who self identify as Hispanic or Latino have heard of the term Latinx. An even smaller percentage—only 3%—describe themselves as Latinx, a gender-neutral and inclusive alternative to Latino or Hispanic, particularly for people who identify as LGBTQ+.

Pew surveyed 3,030 U.S. Hispanic adults in December 2019. It is the first time the research center has asked about Latinx in particular, and the new research shows that though Latinx by far isn't as frequently used as a way to identify in the U.S., it has grown in popularity.
I don't use it because it sounds stupid and experimental.
13-Aug-2020
---
YouTubers The Stokes Twins Charged With Actual Felonies After Fake Bank Robbery
YouTubers the Stokes Twins, who have close to five million followers, have been charged with actual felonies after they faked a bank robbery for a prank video.

In the video, which was uploaded last year, the pair pretended that they had just robbed a bank and sought help from people around them to escape.

The pair – who were dressed all in black, wearing masks and carrying prop bags of cash – ordered an Uber, but the driver refused to play along.
YouTubers The Stokes Twins Charged With Actual Felonies After Fake Bank Robbery
---
Footage emerges of students crowding into corridors and gyms in Georgia and Tennessee as tens of thousands of students return to school amid the COVID-19 pandemic 
'First day back to school during a global pandemic. Only saw three students wearing masks,' she wrote on the video.

'Can someone tell me why the fuck I was one of a handful of students wearing a fucking mask? These bitches are dirty!'

Tennessee also does not have a statewide mask mandate.

The reopening of schools amid the coronavirus pandemic has become a contentious issues of late.
Footage emerges of students crowding
More than 100 students in Mississippi town are at home under quarantine just a week after going back to school
---
'Teasing the girls with playful pokes,' Bill Clinton strolled with two beauties 'around either arm content to retire for the evening.' Epstein victim tells of the Hillary-free former president's night on Jeffrey 'orgy island,' in unsealed docs
Bill Clinton 'strolled into the darkness' with two girls while staying on pedophile Jeffrey Epstein's private Caribbean island, according to papers released by a judge.

Roberts says the women were 'two lovely girls who were visiting from New York,' but does not identify them. She said they sat next to the former president at dinner.

'Bill's wife, Hillary's absence from the night made it easy for his apparent provocative cheeky side to come out,' Roberts wrote.

'Teasing the girls on either side of him with playful pokes and brassy comments, there was no modesty between any of them.'

Clinton stayed in a villa on the billionaire pedophile's private Caribbean island because he owed him 'a favor', Roberts told investigators in the newly unsealed documents.

The accusation comes from Virginia Roberts, one of Epstein's prime accusers and was hidden in a book proposal she had written, that was among the huge number of documents released late Thursday night.

In addition to Clinton, Roberts claimed in the unsealed testimony that she also recalled seeing former Vice President Al Gore, Naomi Campbell and Heidi Klum on Epstein's private jet named 'Lolita Express'.

Roberts claimed that orgies were a 'constant' feature of life on the pedophile's island and they also took place on the plane.
'Teasing the girls with playful pokes,' Bill Clinton strolled with two beauties 'around either arm content to retire for the evening.' Epstein victim tells of the Hillary-free former president's night on Jeffrey 'orgy island,' in unsealed docs
---
Report: LGBTQ+ Men and Women Raped, Abused In Syrian Conflict 
Gay and bisexual men in Syria, along with transgender women, have been suffering horrific sexual violence in that nation during its multisided civil war, as documented in a new Human Rights Watch report.

"Since the Syrian conflict began in March 2011, men and boys and transgender women have been subjected to rape and other forms of sexual violence by the Syrian government and non-state armed groups, including the extremist armed group Islamic State (also known as ISIS)," says the report, "They Treated Us in Monstrous Ways": Sexual Violence Against Men, Boys, and Transgender Women in the Syrian Conflict, released Wednesday. "Heterosexual men and boys are vulnerable to sexual violence in Syria, but men who are gay or bisexual — or perceived to be — and transgender women are particularly at risk."

Naila, a 21-year-old transgender woman, said she was gang-raped in prison while a minor. "They brought the stick of a mop and they inserted it in our anus," she said. "A strong bleeding started, and we were mutilated."
Gay Man Says Group of 7 Beat Him Unconscious While Camping
Family of Special-Ed Student Who Was Given Drugs, Sexually Assaulted by Teacher Sues School District
---
One Million Moms has launched a boycott against "all things Hallmark" after the network dared to acknowledge the existence of LGBT+ people in its holiday movies.
On July 15 the Hallmark Channel announced 18 new movies for the festive season, and while none of them had LGBT+ main characters, the channel promised that more queer storylines, characters and actors would be on the way.

One Million Moms responded by declaring an oh-so-predictable boycott of literally everything produced by Hallmark, including the TV channel, wrapping paper, greetings cards and Christmas ornaments.
---
Christian TikTok star refuses to back down after slamming gay people as 'agents of Satan' in homophobic video with 'ex-gay' leader
A Christian influencer has quietly withdrawn from social media after featuring in a video which listed reasons why LGBT+ people are satanic.

Singapore-based Joanna Theng, 22, had over 47,000 followers on Instagram and nearly 140,000 on TikTok when she appeared in a video alongside the group City Revival, which describes itself as a "inter-generational" and "inter-denominational" Christian community.

In the 14-minute video posted to Instagram on Wednesday (July 22), Theng and the group's founder Jaime Wong explained that the gay "movement" was a manifestation of the devil's plan to insult God.
---
John Oliver Wants CNN to Stop Being Such 'Fucking Prudes' About Everything
The coronavirus took the week off from infecting John Oliver's Last Week Tonight monologues, with the host instead focusing on how a certain cable news network has been covering the ongoing Black Lives Matter protests: CNN and, in his opinion, not well. Not OAN levels of bad, but still … meh. Discussing how a Navy veteran was beaten and showered in pepper spray by federal agents in Portland last week, Oliver mocked CNN's decision to show the entirety of the unprovoked violence, but chose to blur the man's middle fingers when he flashed them to the agents in the aftermath. "That is intense and, frankly, says so much about this country right now," he explained. "CNN will show federal agents treating a human being like a piñata and censor the same man for rightfully telling those agents to fuck the fuck off. Look, we're already witnessing the rapid decline of American civil liberties here... (incomplete)
---
KANYE WEST

I WANNA APOLOGIZE TO MY WIFE, KIM K

... 'Please Forgive Me'
A sign of hope ... Kanye West has just apologized to Kim Kardashian for a flurry of public jabs ... asking for her forgiveness.

Ye had been giving Kim the cold shoulder as she tried to reach out to him to get him the help he needed -- this after he lapsed again into a serious bipolar episode, hurling a barrage of disparaging tweets that took aim at her, her mom, Kris Jenner, and others in the family. He even said he'd been trying to divorce her for a while now.

Ye said a lot, but it would seem the most hurtful comment was last Sunday in South Carolina, when he said he wanted Kim to get an abortion but she would not and had the baby anyway. There were other things too -- allegations of cheating, etc., but it sure seems the abortion talk was the most hurtful, and one thing we know ... Kim's protective of her kids.
---
Florida dad, 42, is fighting for life after his son ignored his parents' advice and went out with friends without a mask and infected his whole family with COVID-19 
A Florida father is fighting for his life after contracting coronavirus from his son, who tested positive after ignoring his parents' advice to stay home and not gather with friends.

John Place, from Plantation, is currently in the intensive care unit at Westside Regional Medical Center where he was put on a ventilator for more than two weeks.

The 42-year-old and his family all tested positive for COVID-19 last month after his 21-year-old son went out with friends one night and unknowingly brought the respiratory virus back to their home.
'I didn't get a COVID stimulus check': Cops hunt bank robber who slipped teller a note threatening to start shooting if she didn't get him money because he 'lost his business to the pandemic and didn't get aid'
---
My Black Son Sold "N-Word Passes" to His White Friends
Dear Care and Feeding,

Eleven years ago, my husband and I started fostering a sister and brother,"Taylor" and "Martin," and we adopted them a year later. Our daughter was 5, and our son was an infant, but they are now 16 and 11 and are smart, kind, and mostly well-behaved kids. My husband and I are white, and they are Black, but we've done our best to have honest, age-appropriate discussions on race, our privilege, and how messed up the systematic oppression and racism in our country is. I thought we had done an OK job … until yesterday.

Taylor asked us after dinner if she could talk to us in private and showed us screenshots a friend had sent her. Apparently, Martin has been selling "N-word passes" to kids at his middle school for $20-50! It's been going on for weeks, and he had offered it to Taylor's friend's sister, who screenshot it and sent it to Taylor. They go to diverse schools for our area, but there are still a lot of white/non-Black kids there. Taylor told us that kids have been sending Martin money via Venmo, and she thinks he's made almost $1,000. My husband and I are shocked and angry, and we don't know what to do. Martin's actions must have made his fellow Black classmates upset and uncomfortable, and I feel like a horrible mother and person. I thought we did a good job, but we must have done something wrong. We need to give him consequences, but I don't know how extreme to go. Right now, I'm leaning toward taking away device privileges for a long, long time and confiscating the money. What else can or should we do? How do we confront him about this and apologize and tell other parents?

—Mortified Mom
---
VIDEO: Black conservative activist rips 'cultural Marxism' of Black Lives Matter rioters who violently invade restaurant right in front of him
A black conservative activist took video of a violent Black Lives Matter demonstration at a Dallas restaurant where he was eating with friends over the weekend and narrated the scene as it unfolded into violence — to the point where he said police arrived and deployed tear gas and pepper spray.

As the demonstrators chanted and cursed, Felder noted families seated with young children who were enduring the torrent of verbal abuse and profanity.

"They're out here right now trying to act a fool," he said of the demonstrators who soon began advancing on the tables and the restaurant staff and throwing objects and shoving those in their way.

"Here it is, see?" Felder observed. "They create the unrest, and then they get upset when someone actually speaks up for themselves. That's the problem."
---
There's a Divide in Even the Closest Interracial Friendships Including ours. 
It was one of those perfect California nights, not too cold or too hot. Ann's backyard was strung with lights and punctuated with the cheerful buzz of conversation as people milled around with glasses of rosé in hand. She had offered up her patio as the venue for a friend's birthday party. And—even better—Aminatou happened to be in town. She was in Los Angeles for a work trip and had been looking forward to attending the backyard soiree because she knew and liked the birthday girl and many of the other guests.

When she showed up, the party was already in full swing. Aminatou found that the snacks were delicious and the mood lovely. But what should have been a fun night celebrating and catching up with friends turned sour when Aminatou noticed that she was the only Black person milling around Ann's back patio.
I Broke Up with My Best Friend Because We Couldn't Agree on Black Lives Matter
South Asian anti-black racism: 'We don't marry black people'
Romance scam: US woman freed after year as hostage in Nigeria
Alaska Airlines flight makes an emergency landing in Seattle after passenger threatens to 'kill everybody on this plane unless you accept Jesus was a black man'
Chance The Rapper Backs Kanye West Over Joe Biden And Twitter Users Aren't Happy
After Ford employees demanded the company stop making police vehicles, the CEO clapped back with logic, common sense
Jewish groups call out TV host Nick Cannon for defending Louis Farrakhan and spreading anti-Semitic conspiracies
Nick Cannon Dropped by ViacomCBS After Making Anti-Semitic Comments
---
An Unprecedented 14 Million Children Are Going Hungry Due To The COVID Crisis
Goya Foods CEO Won't Apologize for Complimenting Trump, Says Boycott Is 'Suppression of Speech'
Goya 'buy-cott' begins as customers load up on product after Trump backlash
On second thought. Give the lobster to them (the children.) I'll starve. Who gives a fuck.
11-Jul-2020
I am holding her and her tribe responsible for attempting to take food out of community mouths. Some people depend on cooking with Goya products. We enjoy the products because it reminds us of our heritage, its affordable and it's home. Some of us actually like who we are. I don't give a fuck where food comes from as long as we eat. Just because you are afforded privilege doesn't mean you get to take. Unless you are going to make whole every person denied food, keep your paws clipped.
PS: If you are going to make everyone whole, I want lobster...
11-Jul-2020
---