TV Posts Tagged as 'Chemistry'
---
Rating key:
Welcome to Errattic! We encourage you to customize the type of information you see here by clicking the Preferences link on the top of this page.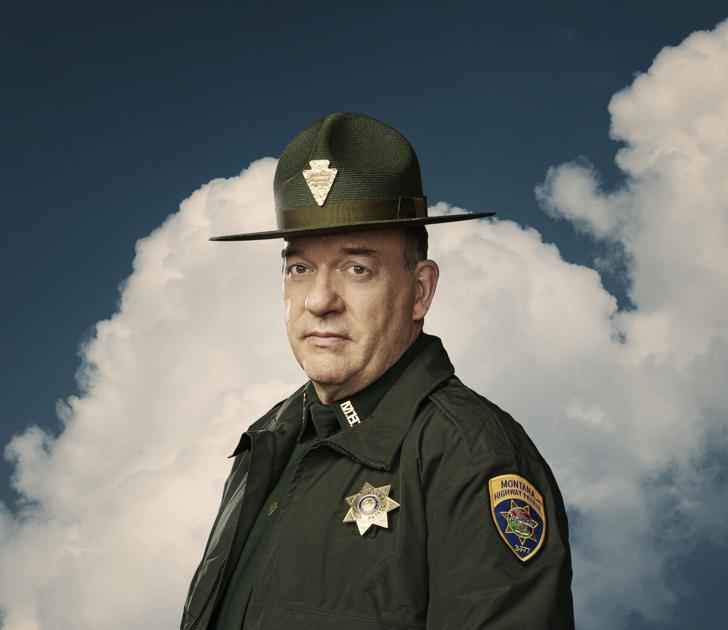 It's a pity there is only one John Carroll Lynch and wife and trans.
26-Feb-2021
It looks like John Carroll Lynch is the only one carrying the series forward. Save the girls, give them love dilemmas and have them start a detective agency. Nix Barbie's Angels (wife and slutty BFF,) tone down the mother/son Bates competition and bring on some hot men. Keep hot grandpa and bitchy mother. They have promise. The wife revenge is intriguing. Kill the rest.
13-Dec-2020
Daddy squish competition, ignorant white girls without parents, "mothers are to blame for everything" quotes and smart dialogue. I wasn't shocked at the outcome, I was shocked at the choice. Twin Peaks dream with a nature show I haven't seen before. I'm hooked.
21-Nov-2020
---
Superman & Lois (2021-)
I dipped in the CW DC waters before and I almost drowned. A loyalty to Superman waved me back. Tyler Hoechlin embodies the dutiful and conflicted alien come to earth to save the loathsome humans from themselves and to birth one or two with a lousy reporter. At least they're boys. Yay! Young boys get a storyline and maybe super powers! Awesome. We are not being ignored. I want to see all the deviant things we can come up with. Super orgasms would be a hilarious start. The sap is extra cum messing up our hair and it has the vibrations of a pusher but I liked the action and was happily surprised. I always wanted to see that. Superman is as boring as the person who recreates him.
25-Feb-2021
---
Married At First Sight (2014-)
Virginia and Erik. Why didn't El Pastor ask Virginia if she would give up drinking for a successful marriage when they whisked her away from that party on the beach? Veronica, even children use slumber parties as an excuse to fuck. Erik knows all the answers to a successful relationship. Why is he here with this child? Clara and Ryan. The couple can no longer contain the frozen smiles on their faces. They're melting. She's about to jump out of her skin and bottom pocket has malfunctions. Eek. Briana & Vincent. He doesn't seem genuine. Hailey and Jacob. She hates him. Jacob intimated that all white people are Karens. We no longer have to wonder. Paige. I was hoping to get closure to this catastrophe but no one had the balls. El Pastor came a knocking to have Paige announce to the court that she was not coerced into being a stranger's sex puppet. Maybe she acquiesced because she was assured by experts that it would be safe. If El Pastor wanted to redeem himself, he would have let Paige talk, have Chris listen but not say anything, annul the marriage and tell him to get the fuck off the show. Next week: and the beat goes on.
24-Feb-2021
When a woman tells her husband it's not clicking she's telling him his dick did not make her vagina go clackety clack. She's being nice. Four husbands attempted zipping their wives. Only one succeeded. His dick clicked with her vagina. The other three wives did shut up. BLM attacked the MAF bus. BLM apologized at dinner but Proud boys showed up late and served him raw sushi and steak knives. Boom!
How long are these quacks going to make Paige suffer?
18-Feb-2021
Erik and Virginia. She's high energy, he's a horny old nerd enjoying a young chick. It will kill him, tire him or oops, with the right drug mixture, reenergize him. Vincent and Brianna. I will rub his head as soon he stops pretending he has the answer to everything. Jacob and Haley. Daddy has singe body. Mama wife needs to feel it somewhere in the dark, share it and turn her back on it as soon as he pounces. Ryan and Clara. Ryan is a super pocket daddy. He is super because he's a diamond in the ruff, hung, confident, manly and willing to seem 10 feet tall. I want to play with that piece of art laying across his head. I love it. If she sluts, he's out. Chris and Paige. The Wolf and Little Red Riding Hood. The Wolf's pack/family portrayed a gang rape mentality when discussing The Wolf's bride. Disgusting. They all wanted to bang her big butt like it wasn't attached to a person.
Whomever has the cat must have Viviana visit. She hates them!
01-Feb-2021
---
Behind Her Eyes (2021-)
The mini spells out the psychology of feminists and LGBTQs.
23-Feb-2021
Sexually electric and tediously mysterious with slam bam finalization. A gay man has equal right to employ trickery to nab the giant cis man of a woman's dream.
23-Feb-2021
---
Miranda (2009-20015)
You can successfully write stupid if the cast is willing to forego all boundaries and accept the stupidity in all of us. It can be unrealistic, silly but fun. There are more misses than hits but when they do, they are uproarious. Kisses to Queen Kong and a supportive staff, cunning to break out.
14-Feb-2021
---
Great, The (2020-)
This is the gangster version of Bridgerton. Emperor Peter, not The Great (that was his father) marries an empty pocket princess (Catherine,) devirginizes her without proper fantasy protocol and improper rapey penetration and provokes a sexual political war. The emperor was a child playing with a power befitting its time and privy to men and offensive to everyone. Catherine wanted all of that. Nicholas Hoult's cunt is a fascinating watch. You don't want to fuck him but you kinda do until he does something disgusting again and then it's off which makes him curl into a ball and makes you want to hug him. Good job, dude. Elle Fanning owned her virginity as much as she flaunted it. Slutdom was the key to achieving a turn in power. The comedy is harsh, the actors are yum and the politics are like ours.
13-Feb-2021
---
Victim of Beauty (1991)
Beauty contestant provokes the kidnapping of her baby sister. Sheriff is in town gunning to bring the monster to justice. He fails as many times as he provokes. Jeri Ryan embodied that special something that makes us scream "how can so many awful things happen to this dear child?" Because it's all true! There are surprises and plotholes but mostly there's Devane's gorgeous ape face and a goddess in disguise (Ryan) burning rubber. The crime investigation sucked.
31-Jan-2021
---
Fate: The Winx Saga (2021-)
It cared more about the legacy of melodrama than it did about the dynasty of magic. Likable girls, top-notch bi-color twinks, the doctor from Nurse Jackie caused a ruckus and the gay guy from Downton Abbey played a rugged soldier with a tenderness for twinks. The premise was perfectly set but the crux was missing. Why does fire kill the Burned Ones? Did my RPG brain malfunction? The only way fire can beat fire is if someone drains it. More magic, please.
30-Jan-2021
---
Resident Alien (2021-)
We finally get to call an alien an alien. Maybe the stigma will correlate and they can share stories. Alan Tudyk creates an alien that is a threat and a sweetheart. He makes fucking an alien a priority. His reactions were tuned to every situation. He lives in a world where he can eat the ape man and savor it. He's savoring. Sara Tomko grooves right into character. She will change his path or stop him from encroaching ours. The story's job is to surprise us. Good luck.
28-Jan-2021
---
Natalie and Mike's ferocious mother. Natalie turned into WandaVision for one night and it was glorious. Does her country allow her to be this independent and vocal? She was on a mission to get what she deserves. Mama came onboard to judge. Both women were hardheaded. Mama Ferocious smeared Rachel with butter and slapped her son with a tail and an elephant moniker. They were Avengers united in the quest to do what's best for Mike. Unload him/inherit him. Brava! Rachel won the day and our hearts. Has she? Madame Meow and her son. Meow forgot to check the other ten phones he's hiding at his girlfriend's house. He's setting her up and she is letting him. Why? It's dangerous to conceive that her actions are ok because she likes it. Andrew and Amira. Nasty, dude. Maybe what The Boy needs on the farm is a man.
26-Jan-2021
---
Sister, The (2020)
Man and his mate bury man wife sister. Mate later returns to inform husband that they need to move the body because of digging. Russell Tovy's choo choo train is fully equipped. He is frantic, deceiving, psychotic and the face of many successful emotions. The mate is annoying but the cast is bright. When the story reaches preposterous, the air bursts out of the balloon.
25-Jan-2021
---
Mary Tyler Moore Show (1970-1977)
S5E7. The episode where Betty White outcunt Bea Arthur.
24-Jan-2021
S4E8. Grandmas get horny too.
24-Dec-2020
S4E5. Super silver daddy with big brother ass wears hooker pumps to work. Yum!
23-Dec-2020
S4E1. Before Betty White drowned us in honey she perfected an empowered slut known as "The Happy Homemaker." She is introduced during one of Mary's lousy parties in which Phyllis' husband takes her home and almost never returns. The affair is handled with aplomb. A well versed human rights campaigner versus an eager and empowered cunt. The ladies are fabulous, Mary has the best solution and Teddy/Aquaman was delicious.
20-Dec-2020
S3E17. Classic sex identification episode. It's Mary's first party, Georgette is on hand to steal it and Rhoda is dating Phyllis' brother whose meant for Mary. The adult banter is resplendent, the emotions are on cue and the acting is sublime.
05-Dec-2020
The better Mary's hair gets, the more brilliant the show.
26-Nov-2020
S1E22. The origin of twinks.
04-Nov-2020
---
A Teacher (2020-)
I keep wondering if the punishment would have been less traumatic had they not been caught.
21-Jan-2021
The consequences of an illicit affair between a female adult and a developing teen is that she equips him with a superpower. She gets punished. He becomes a sexual bandido because she taught him how pussy works. That is one hell of a superpower to lay on a kid and the episode exploits it as much as it clarifies it. I became confused and disoriented by the idea that if you enjoy it and it gives you street cred, it's not that bad.
10-Dec-2020
This happens when we're no longer allowed to slut-shame.
30-Nov-2020
S1E3. There is a warning at the end and the beginning of the show there is also also a contact for abused twinks to unload the free pussy they've been scoring for months. "Geez, it was fun for a while, but now she's acting like my mom. I don't care if she goes to go jail. Where do I sign?" The female teacher is the new priest. It's not her fault. Her husband is buying shit without her permission and his dick is no longer pink. She's helpless. Kate Mara adds the lemon to the all you can eat fish fry as Nick Robinson preserves a crack addled twink for dessert. Baby looks tired. It smells like a headline that caught your eye once and you only remembered it when it swung back around. All we can hope for is lots of sex and violence. This show makes you want to go out and break things.
28-Nov-2020
---
Mandalorian, The (2019-)
In gaming lays the closest successful expansion of a beloved mythology. The creators present that inspiration along with a grand sense of fun. The child is everything.
19-Jan-2021
---
If this season doesn't wrap soon, I'm going to end up with a Russian accent.
19-Jan-2021
Mike and Natalie. Ukrainian is being Green Acred. Yara and Jovi. Her claws are nails hammered into a man's jacket but not the man. He's not in it because he's weaving his own shit. Stephanie and Ryan. Madam Meow caught a bird in her nest. She can't play with him like she does cats. They don't sit still. It's cuddles and swipes. He pecks her hard though. When her condition of madness worsens, we are embarrassed for her. Andrew and Amira. Andrew thinks he bought himself a bargain basement Mulan housemaid and caretaker. "Bro, she even kills men for me." Rebecca and Zied. Zied swagged like he was in one of those videos he watched on Beta in his own country five years ago. Rebecca's daughter and boyfriend contributed great face in internally exposing mother's mental ill-being. Call a doctor.
Daughter of Rebecca. If you don't want anyone confusing the asshole for your brother, die the hair.
12-Jan-2021
Dude, I swear I saw "The Boy" move. Poor Julia is definitely going to be "family dinner." The parents want "Boy" and "girl" in "separate rooms." She's alone in "Hobbit World: Creepy Campers." Good luck child. I hope you have friends. Mike and Natalie. America has made Natalie's curls limp and soft. I don't think she's noticed. When she does Hank is going to have to rustle up some carrots for her by the barrel full. Hank, whatever you do, send her back, don't leave her here with us. Jovi and Yara. Clever wench bespoke relationship and dollar bill expectations, he refuted, melted, gave in for the action, apologized and upgraded the relationship. A doll she shall become. Stephanie and Ryan. Stephanie, when he isn't answering your calls and texts, he's fucking. If it's been weeks, he's fucking, shacked up, enjoying life and turning the watches you sent him into gold. What does she think he needs them for? They are a poor country struggling to eat. Time doesn't matter. On the bright side, she probably fed plenty of villages. Maybe Stephanie needs the pain to feel alive again but if she values money she shouldn't. Keep playing with your cat. Rebecca and Zied. The only ones I give the benefit of the doubt to. Maybe you need to go far out to meet far out because you're far out.
28-Dec-2020
When you don't warn loser children about the reality of their limitations they turn to other planets to find worth. I'd rather fuck a pasty American than die on a crumbling planet. Brandon and Julia. The town was almost figuring out Brandon's sexual preference until the parents intercepted and set him up with a Russian bride. Brandon is the man who posed for "The Boy" doll, whose parents corroborate the backstory and whose actions cause a chill. Mike and Natalie. Drunker Blake Shelton engaged to Gwen Moscowitz. She might make his 2 feel like a 10 but his brain is mush. I don't get it. The intensity of her curls scare me. Rebecca and Zied. She's one of those people the parents couldn't convey the truth to and he's one of the assholes who noticed. Jovi and Yara. A doll and a pop-up.
08-Dec-2020
---