Health/Food Posts Tagged as 'Politics'
---
Welcome to Errattic! We encourage you to customize the type of information you see here by clicking the Preferences link on the top of this page.
How Tracy Sherrod Came to Lead America's Oldest Black Publishing Imprint
Lauren Michele Jackson recently wrote a piece for Vulture, looking at lists of Black texts that pop up whenever there's a galvanizing incident of racial violence. A lot of the magazines and websites will publish a list like, here's what to read to think about race. Jackson wrote. "Aside from the contemporary teaching texts, genre appears indiscriminately: essays slide against memoir and folklore, poetry squeezed on either side by sociological tomes. This, maybe ironically but maybe not, reinforces an already pernicious literary divide that books written by or about minorities are for educational purposes, racism and homophobia and stuff, wholly segregated from matters of form and grammar, lyric and scene." I'd really like to hear your perspective on this, because you publish books about race, but you publish books about everything. Do you think readers should be looking at books as curative or as medicine for toxicity and racism in this culture?
---
Conservatives are flocking to a new 'free speech' social media app that has started banning liberal users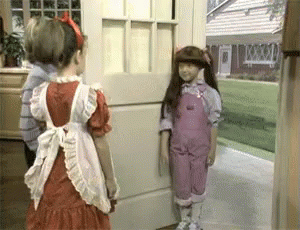 Last week, Sens. Rand Paul, R-Ky., and Ted Cruz, R-Texas, both announced on Twitter that they were moving to a new social media platform.

"I'm proud to join @parler_app -- a platform gets what free speech is all about -- and I'm excited to be a part of it," Cruz tweeted.

Many others followed suit. Parler, founded in August 2018, touts itself as an "unbiased" social media platform focused on "real user experiences and engagement." In recent weeks, it has become a destination for conservatives who have voiced their disapproval of how mainstream platforms such as Facebook and Twitter moderate content.

But as with every other platform on the internet, Parler's free speech stance goes only so far. The platform has been banning many people who joined and trolled conservatives.
---
The data is in: men are too fragile to wear Covid-19 masks. Grow up, guys 
Last week, our social media feeds were flooded by the image of Dr Anthony Fauci, the top US infectious disease expert, telling US senators that the country was "going in the wrong direction". The image had a vivid, layered power. Not only did it feel like a national death knell, but Fauci's appearance – in an imperial-red face mask emblazoned with the insignia of baseball's Washington Nationals – seemed to signal another culture war. Fauci was making a comment about how to maintain one's masculinity while wearing a face mask.

Fauci apparently isn't the only one anxious about face masks impeding his masculinity. The shock jock Joe Rogan, known for his massive following of male listeners, recently suggested that only "bitches" wear masks. Donald Trump Jr was photographed at a packed party in the Hamptons, like a baddie from a John Hughes film, conspicuously sans mask.
Horror Fans Are Coping With Pandemic Better Than Average Person, New Study Suggests
---
Texas and Florida close bars after explosion of COVID-19 cases
The governors of Florida and Texas closed down the bars Friday to slow down the spread of the coronavirus that has been rampaging at record levels through their states.

Florida Gov. Ron DeSantis ordered the bar shutdown as the state health department reported 8,942 new COVID-19 cases, shattering the previous record of 5,508 set just two days ago.

But DeSantis, who has been resisting calls to slow down the reopening of his state, left it to Halsey Beshears, the Secretary of Department of Business and Professional Regulation, to convey his message in a tweet.
---
People of color won't be required to wear masks in an Oregon county 
People of color are exempt from an Oregon county's mask mandate over concerns about racial profiling.

Lincoln County, Oregon, requires most residents to wear face coverings in public settings, indoors or outdoors. The overwhelmingly White county will not require non-White residents to wear them if they fear harassment, the county said this month.

It's one of the first counties in the US to exempt people of color from wearing masks to prevent racial profiling.
Angry residents erupt at meeting over new mask rule
Oregon county rescinds racial profiling mask exception
My friends are acting like this pandemic is over — how do I deal?
Los Angeles County Now Has Highest Number Of Coronavirus Cases In U.S.
---
SCHILLING: 'Gender Identity' Has No Place in Medicine
The problem is obvious: "gender identity" has no basis in physical reality. It is impossible for a doctor to tell from simply examining a patient what his or her (or hir or zir) "gender identity" is. A person's "gender identity" is totally subjective and has no connection to one's physical body.

However, health care is very much connected to the physical body. Whether one is biologically male or female makes a great deal of difference in how one ought to be treated — from finding the right medicine dosages to judging the risks of getting certain diseases. To place "gender identity" above biological sex would be to ask medical professionals to ignore their education and their training and instead operate solely on what a patient believes to be true — a dangerous idea if there ever was one.
---
Tell Siri you're getting pulled over and this iPhone shortcut will record your interaction with the police 
Amid the widespread protests and anger over police brutality, an iPhone shortcut that allows users to automatically record their interactions with the police is gaining popularity.

By saying, "Hey Siri, I'm getting pulled over," the shortcut -- which a user must first install themselves -- will pause any music that you're playing, turn down the brightness of your phone, turn on the "Do Not Disturb" mode to block any incoming calls, open up your front-facing camera and start a video recording.

It also sends a message to a predesignated contact, letting them know that you're being pulled over and where your current location is. Once you stop the recording, it sends a copy of the video to a predesignated contact and gives you the option to send it to your iCloud or Dropbox.
Police officers across the US have quit their jobs in recent days. Here is where there have been resignations
---
Asian American eligible voter population has ballooned 139 percent in 20 years: report
As the U.S. moves closer to the November election, the number of Asian American eligible voters will hit a record high, a new report from the Pew Research Center revealed Thursday.

The report examines the Asian American electorate, which is made up of more than 11 million eligible voters. Among the significant findings, the research noted that the number of those voters ballooned by 139 percent in the past 20 years, making Asian Americans the fastest-growing demographic of eligible voters compared to all other major races and ethnicities. In contrast, the white electorate grew by 7 percent in the same period.

Christine Chen, executive director of the civic engagement nonprofit APIAVote, said the group has amassed enough influence to have a profound impact in some races and, in some cases, swing districts.
---
After employees receive threats, one city is forced to nix rule requiring face masks in businesses 
An emergency proclamation requiring face masks in stores and restaurants in Stillwater, Oklahoma, was nixed after store and restaurant owners received threats.

The proclamation was issued Thursday. Among other things, the order made businesses require patrons to cover their faces to combat the spread of coronavirus.

But on Friday, Mayor Will Joyce softened the rule to encourage, not require, face coverings, after several reports emerged of employees being verbally abused and being threatened with physical violence while trying to enforce the order -- all in just three hours of the rule going into effect.

"Many of those with objections cite the mistaken belief the requirement is unconstitutional, and under their theory, one cannot be forced to wear a mask. No law or court supports this view," said City Manager Norman McNickle in a statement. "It is further distressing that these people, while exercising their believed rights, put others at risk."

McNickle went on to explain the importance of face coverings in preventing the spread of coronavirus. The masks have been recommended by the Centers for Disease Control and Prevention and the Oklahoma State Department of Health.
Another wave of coronavirus will likely hit the US in the fall. Here's why and what we can do to stop it
Mobile Phone Data Show More Americans Are Leaving Their Homes, Despite Orders
Texas park ranger pushed into water after reminding crowd about social distancing
California restaurant defies statewide order, opens for dine-in service
Coronavirus: Armed protesters enter Michigan statehouse
COVID-19 continues killing African Americans at shocking rates
'I apologize to God for feeling this way.'
---
Coronavirus Is Helping the Environment—That's Not A Good Thing
Without a doubt, quarantining is yielding environmental improvements. Driving and flying have dropped considerably. According to satellite imagery from NASA, nitrogen dioxide, carbon monoxide, and other emissions are down. The canals in Venice are cleaner, and people in certain parts of India can see the peaks of the Himalayas for the first time in years.

These environmental benefits certainly sound encouraging. But they raise the question: At what cost?

Millions of people are stuck at home worrying about their finances. Small business owners are wondering if and when they'll be able to reopen their doors—and pay their workers.

Schools have closed for the year. College and high school graduations are canceled. Anxiety and isolation have replaced many of our most basic activities.
---
Governor Ron DeSantis Calls Florida 'God's Waiting Room' For Retirees
Florida Gov. Ron DeSantis (R) on Sunday characterized his state as "God's waiting room" for seniors during an update on COVID-19.

"Florida is ground zero for the nursing home; I mean we're God's waiting room," DeSantis said at a news briefing in Orlando. "We have a huge number of facilities, a huge number of residents."

"God's waiting room" is a decades-old derogatory phrase about the large number of retirees in the state, noted WPLG Local 10 TV.

DeSantis commented on Florida's vulnerable nursing home population while discussing plans to reopen the state for business. As of Sunday, Florida had recorded 31,500 cases of COVID-19 and 1,074 deaths. However, DeSantis said that parts of the state were now on "the other side" of the coronavirus outbreak.

The number of daily new cases in Florida in the last week peaked last week at 1,232, but the tally appeared to be climbing again Saturday with 823 cases, up significantly from the previous day.
---
MAJORITY OF AMERICANS OPPOSE PROTESTS AGAINST CORONAVIRUS MEASURES: POLL
Most Americans are opposed to protests against stay-at-home orders and other coronavirus pandemic lockdown measures, according to a new poll.

The latest survey by Yahoo! News and YouGov found that 60 percent of the U.S. public opposed protesters calling for an immediate end to social distancing measures and stay-at-home orders designed to protect public safety.

Less than a quarter of respondents (22 percent) said they supported the rallies calling for America to be "reopened" while a further 18 percent said they were "not sure" how they felt on the matter.
---
Indians Forced Into Quarantine Are Dying in Lockdown—but Not From Coronavirus
No one noticed when an 82-year-old man, forced into quarantine after returning from a trip to another state, died in his home in the village of Mohammadpur Khala in Uttar Pradesh.

His neighbors, who had refused to go near the man's house out of fear he had brought back the coronavirus with him, only noticed something was wrong when the stench from his decomposing body became overwhelming.

Elsewhere in India, farmers are taking their own lives because they can't get laborers to harvest their crops. Police are accused of beating lockdown violators to death. Migrant workers are dropping dead after being forced to walk hundreds of miles home. Alcoholics are dying from drinking methanol because all alcohol sales have been banned. Children are dying of starvation.
---
Doctors Come Under Attack in India as Coronavirus Stigma Grows
Katdare's experience is one of the more dramatic in a phenomenon that has become common in India lately: health-care workers being subjected to violence and abuse as they try to contain the virus. Assaults have been reported across the country as people panic about catching the disease from medical workers or being stigmatized for having contracted it themselves.
---
430,000 people have traveled from China to the US since the COVID-19 outbreak appeared – including nearly 40,000 who arrived after President Trump imposed travel restrictions
At least 430,000 people have traveled from China to the United States on direct flights since the COVID-19 disease surfaced last year - with nearly 40,000 arriving in the two months after President Trump imposed travel restrictions.

Additionally, there were more than 1,300 direct passenger flights and 381,000 travelers arriving to the United States from China in January. Around a quarter were Americans.

The New York Times reports that thousands of these passengers flew directly from China as US health officials were just beginning to gauge the severity of the outbreak.

The first reported cases of coronavirus emerged in Wuhan, China, at the end of last year.
---