All Posts Tagged as 'Treatment'
Welcome to Errattic! We encourage you to customize the type of information you see here by clicking the Preferences link on the top of this page.
LA LGBT Center eliminates free STI screening after funding cuts
The LA LGBT Center has said that county budget cuts are forcing it to end free STI screenings.

In an announcement posted to their site yesterday, the LA LGBT Center said that the Los Angeles County Department of Public Health (DPH) cut testing and treatment funding to the center by $1 million from 2019 to 2020.

The DPH ended funding for testing at the center's Jeffrey Goodman Special Care Clinic as part of the funding cuts.
---
Trump administration removed LGBTQ protections from Department of Interior guidelines
During the Obama administration, that list was "race, color, religion, gender, sexual orientation, age, or disability."

The words "sexual orientation" were crossed out in red in a draft of a letter obtained by the HuffPost that was sent by then-Deputy Interior Secretary David Bernhardt in August 2017.

The organization Friends of the Earth obtained the letter through a FOIA request.

A spokesperson for the DOI said that the words "sexual orientation" are not necessary in the expression and are already covered by the word "sex."

"Per the Equal Employment Opportunity Commission, under Title VII the term 'sex' includes gender, gender identity, transgender status, sexual orientation, and pregnancy," the spokesperson said, calling the elimination of the words a "non-story."
---
Sidewalk Preachers Say They Want to 'Take a Sword' to Gays 
In a new video posted to YouTube, preachers from a religious sect have expressed a desire to put a sword to queer people.

Captured on the streets of Dalston in East London, the video was posted on a YouTube channel for The Church of Yahawashi. The organization is an extremist sect of Black Hebrew Israelites. In the video, the preachers say that their main channel was recently deactivated. They then went on to threaten LGBTQ+ people.

"There's a lot of stupid people here," the main preacher in the footage says, referring to Dalston. "Because we've just come out of the — I don't know if it's a pub or a slash restaurant. We had two faggots in there that we've had to keep eyes on because certain brothers, most of the brothers, no actually all of the brothers, we don't like faggots." Brothers surrounding him chime in with their agreement.
Trans woman left in tears after being slapped & spit on in "disgusting" subway attack
Gay man pepper sprayed for holding hands with a man in the subway
---
Post Traumatic Slave Syndrome: America's Legacy of Enduring Injury and Healing (PTSS) is a 2005 theoretical work by Joy DeGruy (née Leary).[1][2] PTSS describes a set of behaviors, beliefs and actions associated with or, related to multi-generational trauma experienced by African Americans that include but are not limited to undiagnosed and untreated posttraumatic stress disorder (PTSD) in enslaved Africans and their descendants.[1]

PTSS posits that centuries of slavery in the United States, followed by systemic and structural racism and oppression, including lynching, Jim Crow laws, and unwarranted mass incarceration, have resulted in multigenerational maladaptive behaviors, which originated as survival strategies. The syndrome continues because children whose parents suffer from PTSS are often indoctrinated into the same behaviors, long after the behaviors have lost their contextual effectiveness.

DeGruy states that PTSS is not a disorder that can simply be treated and remedied clinically but rather also requires profound social change in individuals, as well as in institutions that continue to reify inequality and injustice toward the descendants of enslaved Africans.

DeGruy holds a Bachelor of Science degree in Communication, a master's degree in Social Work, a master's degree in Clinical Psychology, and a Ph.D. in Social Work Research. She teaches social work at Portland State University and gives lectures on PTSS nationally and internationally.
What is 'Post-traumatic slave syndrome'?
---
Calls for 'virginity repair' surgery to be banned
Campaigners are urging the government to outlaw "virginity repair" surgery.

Many Muslim women risk being outcast, or in extreme cases killed, if their spouses or families discover they have had sex before marriage.

And some are opting for a medical procedure in which doctors restore a layer of membrane at the entrance to the vagina.

But there are concerns a ban would increase the dangers to Muslim women by driving the procedure underground.

Vagina rejuvenating therapies 'pose serious risk'

The rise in women seeking a perfect vagina

Guidelines from the General Medical Council (GMC) state a patient's consent to undergo a procedure should come into question if it is suspected of being "given under pressure or duress exerted by another person".
---
Florida Vouchers Channel Millions to Anti-LGBTQ Religious Schools
A state-funded voucher program in Florida that helps students attend private schools sent $129 million to schools with anti-LGBTQ policies last year alone, an Orlando Sentinel investigation has found.

The money went to pay tuition for 20,800 students at 156 private Christian schools with homophobic or transphobic stances, and "that means at least 14 percent of Florida's nearly 147,000 scholarship students last year attended private schools where homosexuality was condemned or, at a minimum, unwelcome," the Sentinel reports. Thousands of schools participate in the program, which has been in existence for 20 years.

Eighty-three schools have policies denying admission to students known to be LGBTQ and providing for expulsion if their identity is found out. Another 73 "call being gay or transgender a biblical sin but do not explain how those views play out in admissions or student discipline decisions," according to the paper.
---
Two trans women beat the snot out of men harassing them in a restaurant 
After being harassed by men in a restaurant, two transgender women decided they had dealt with enough and took matters into their own hands. Those hands formed fists after the men continued to denigrate the women, leaving the two harassers bloody and dazed.

The incident began when a male customer slides into the women's booth and mocks one of them, saying in Spanish, "I'd like to sit with a lady." After the women push him away, he and another customer continue the verbal abuse.
After a trans woman's cat was cut in half in a gruesome hate crime her neighbors painted her house
---
Uber driver tells gay men to stop kissing: "I'm a Christian!"
An Uber driver asked two men to stop kissing in the back of her car because of her Christian faith.

One of the passengers, Finn Davies, had attended a birthday party on Saturday night at his friend's home in London, where he met and flirted with "a handsome man" who it turned out lived in the same direction as he did.
---
'Physically assaulted by a teacher': 6-year-old boy's family demands answers
A 6-year-old child was allegedly grabbed by the neck and thrown to the floor by his own teacher in the middle of the day at school and now his family is demanding answers.

Monique Alexander says that her son, 6-year-old Chance Hill, can be a handful to take care of sometimes but that what allegedly happened to him at Butterfield Ranch Elementary School in Chino Hills, California, at the hands of his own teacher is unacceptable.

"The principal called me, around 2:30 (p.m.), and said your son was physically assaulted by a teacher, and another one of the teacher's peers witnessed it," Alexander told ABC News' Los Angeles station KABC during an interview.
---
So Long, California? Goodbye, Texas? Taxpayers Decide Some States Aren't Worth It
Two years after President Trump signed the tax law, its effects are rippling through local economies and housing markets, pushing some people to move from high-tax states where they have long lived. Parts of Florida, for example, are getting an influx of buyers from states such as New York, New Jersey and Illinois.

Many people saw their overall taxes go down after the 2017 law was passed. But the law had two main changes making it tougher to live in high-cost, high-tax states, especially compared with lower-taxed options. It essentially curbed how much homeowners can subtract from their federal taxes for paying local property and income taxes, by capping the state and local tax deduction at $10,000. It also lowered the size of mortgages for which new buyers can deduct the interest, to $750,000 from $1 million.

These changes have the biggest impact on a sliver of the population who have high incomes and live in expensive areas. They tend to have white-collar jobs and the ability to pick up and move. Many own their own businesses, work remotely or are nearing retirement.

Critics say the changes have hurt everyone who lives in high-tax states, by taking a bite out of tax revenue. New York Gov. Andrew Cuomo, for example, panned the state and local tax cap last year. "It has redistributed wealth in this nation from Democratic states—we're also called blue states—to red states," he said at the time.
---
Black youth have some of the highest suicide rates in America, and we're only beginning to understand why
Teen suicide rates among black youth are increasing. In 2016 and again in 2018, national data revealed that among children age 5-11, black children had the highest rate of death by suicide. For the years 2008 to 2012, 59 black youth died by suicide, up from 54 in the years 2003 to 2007.

Also, the 2015 Centers for Disease Control and Prevention's biennial Youth Risk Behavior Survey reported that compared to non-Hispanic white boys, black high school age boys are more likely to have made serious suicide attempts that require medical attention.

I am a professor of psychology and also director of the culture, risk, and resilience research laboratory at the University of Houston. I recently co-authored a study that suggests that new risk profiles may be needed for better suicide prediction in African Americans in particular.
---
The safety tips every LGBT+ person should act on before they travel
LGBT+ people love to travel but many of us don't know how to stay safe and avoid problems.

Here is the travel safety advice you need for trips all around the world.

Whether you are a lesbian, gay or bi single or couple, an LGBT+ family, or a trans, intersex or non-binary person, there are particular tips that can help you.

Countries that criminalize gay sex
Currently 70 countries criminalize homosexuality. But those that do vary wildly.

About a third only technically criminalise sex between men. The remainder make same-sex acts between all genders illegal.

Some enforce the law, others ignore it. In most, the penalty is jail. In a handful it is a beating or the death penalty.

Notably, the letter of the law is often less important than police and social attitudes. For example, even where lesbian sex is technically legal, female couples may still face harassment.
---
Why Does It Feel Like No One Wants To Commit? The Answer Is Simpler Than You Think
Dating is more complicated than ever right now: You can be Gatsbyed, breadcrumbed, and ghosted by your Tinder match... all in the same week. And even when a great first date gives you butterflies, knowing what to do next can be confusing AF. Luckily, in Elite Daily's series, We Need To Talk, our Dating editors break down the latest terms, trends, and issues affecting your life with their own hot takes to figure out how to navigate finding love in a world that changes faster than you can swipe left.

PSA: "Commitment" is not a dirty word. Whether the person you're talking to is "sooooo busy with work" or "honestly not looking for anything serious right now," it can feel like there's an endless list of reasons no one wants to define the relationship, and an endless number of people who will lead you on, only to break your heart. Asking someone whether or not they want to commit to you can be more nerve-wracking than interviewing for your dream job and waiting on pregnancy test results combined, and it can make finding an exclusive relationship feel next to impossible. The good news? It's not just you, and contrary to popular belief, casual hookup culture isn't the only thing to blame.
---
I Live With Six Brothers. I Have Sex With Two of Them. It's Fine, They Know.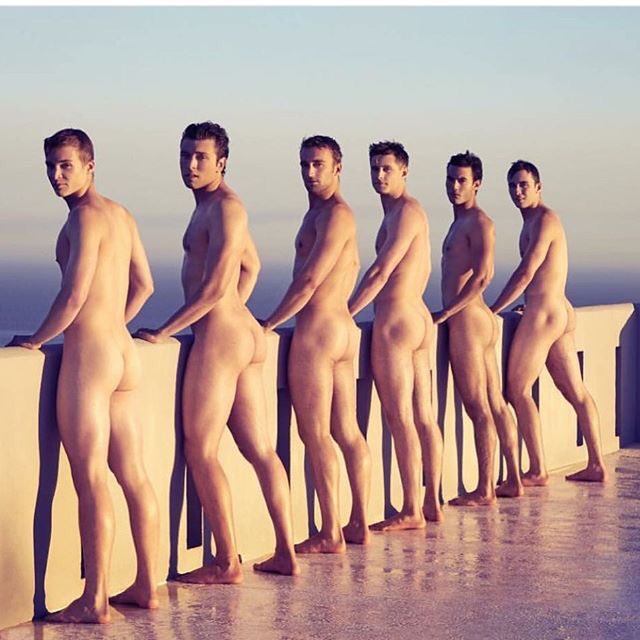 Dear How to Do It,

I (a man) live in a large house along with six brothers, all adults and close to each other in age, two of whom I am having sex with. I am naturally much closer to them than the other four. "Yarin" and "Ferdinand" are both fully aware that I have sex with both of them. With the exception of occasional flares of jealousy on Ferdinand's part (based in insecurity; we're working on it), it seems to suit all of us very well. The house we share the rent for is large enough that I'm sure the other four brothers don't know about the sex.

The problem is that I don't know what to call this arrangement, even to myself. I'm often uncomfortably aware of just how unconventional it really is. When with one or both of them in public, I don't know how to answer when people ask what Yarin and/or Ferdinand are to me. Yarin usually answers that we're friends, which I don't mind. Ferdinand has brazenly answered that I am his boyfriend whom he shares with his brother, which I DO mind. That part isn't anyone's business! Ferdinand is somewhat hurt by this, as he is openly affectionate with me in public and expects reciprocation, but I'm a quiet person, while there are Mardi Gras parades more reserved than Ferdinand. My sex life is absolutely not the business of random strangers. Should I follow Yarin's lead and just say we're friends? And can I tell Ferdinand to cool it in public?

—Oh, Brother
---
Tacos, anyone? Iguanas are falling from trees, and people are selling the meat online
Mango season may be months away, but if you live in South Florida today, your trees may be ripe for the picking — of iguanas.

Iguana meat, dubbed "chicken of the trees," started showing up on Facebook Marketplace overnight, as the temperature dipped into the 40s. The green iguanas are an invasive species, stunned lifeless by South Florida's occasional cold snaps, and they die if the chilly weather holds. The National Weather Service even tweeted to watch out for falling iguanas.

That apparently makes them easy pickings for backyard harvesters.
---