Health/Food Posts Tagged as 'Treatment'
---
Welcome to Errattic! We encourage you to customize the type of information you see here by clicking the Preferences link on the top of this page.
So Long, California? Goodbye, Texas? Taxpayers Decide Some States Aren't Worth It
Two years after President Trump signed the tax law, its effects are rippling through local economies and housing markets, pushing some people to move from high-tax states where they have long lived. Parts of Florida, for example, are getting an influx of buyers from states such as New York, New Jersey and Illinois.

Many people saw their overall taxes go down after the 2017 law was passed. But the law had two main changes making it tougher to live in high-cost, high-tax states, especially compared with lower-taxed options. It essentially curbed how much homeowners can subtract from their federal taxes for paying local property and income taxes, by capping the state and local tax deduction at $10,000. It also lowered the size of mortgages for which new buyers can deduct the interest, to $750,000 from $1 million.

These changes have the biggest impact on a sliver of the population who have high incomes and live in expensive areas. They tend to have white-collar jobs and the ability to pick up and move. Many own their own businesses, work remotely or are nearing retirement.

Critics say the changes have hurt everyone who lives in high-tax states, by taking a bite out of tax revenue. New York Gov. Andrew Cuomo, for example, panned the state and local tax cap last year. "It has redistributed wealth in this nation from Democratic states—we're also called blue states—to red states," he said at the time.
---
Black youth have some of the highest suicide rates in America, and we're only beginning to understand why
Teen suicide rates among black youth are increasing. In 2016 and again in 2018, national data revealed that among children age 5-11, black children had the highest rate of death by suicide. For the years 2008 to 2012, 59 black youth died by suicide, up from 54 in the years 2003 to 2007.

Also, the 2015 Centers for Disease Control and Prevention's biennial Youth Risk Behavior Survey reported that compared to non-Hispanic white boys, black high school age boys are more likely to have made serious suicide attempts that require medical attention.

I am a professor of psychology and also director of the culture, risk, and resilience research laboratory at the University of Houston. I recently co-authored a study that suggests that new risk profiles may be needed for better suicide prediction in African Americans in particular.
---
The safety tips every LGBT+ person should act on before they travel
LGBT+ people love to travel but many of us don't know how to stay safe and avoid problems.

Here is the travel safety advice you need for trips all around the world.

Whether you are a lesbian, gay or bi single or couple, an LGBT+ family, or a trans, intersex or non-binary person, there are particular tips that can help you.

Countries that criminalize gay sex
Currently 70 countries criminalize homosexuality. But those that do vary wildly.

About a third only technically criminalise sex between men. The remainder make same-sex acts between all genders illegal.

Some enforce the law, others ignore it. In most, the penalty is jail. In a handful it is a beating or the death penalty.

Notably, the letter of the law is often less important than police and social attitudes. For example, even where lesbian sex is technically legal, female couples may still face harassment.
---
Why Does It Feel Like No One Wants To Commit? The Answer Is Simpler Than You Think
Dating is more complicated than ever right now: You can be Gatsbyed, breadcrumbed, and ghosted by your Tinder match... all in the same week. And even when a great first date gives you butterflies, knowing what to do next can be confusing AF. Luckily, in Elite Daily's series, We Need To Talk, our Dating editors break down the latest terms, trends, and issues affecting your life with their own hot takes to figure out how to navigate finding love in a world that changes faster than you can swipe left.

PSA: "Commitment" is not a dirty word. Whether the person you're talking to is "sooooo busy with work" or "honestly not looking for anything serious right now," it can feel like there's an endless list of reasons no one wants to define the relationship, and an endless number of people who will lead you on, only to break your heart. Asking someone whether or not they want to commit to you can be more nerve-wracking than interviewing for your dream job and waiting on pregnancy test results combined, and it can make finding an exclusive relationship feel next to impossible. The good news? It's not just you, and contrary to popular belief, casual hookup culture isn't the only thing to blame.
---
I Live With Six Brothers. I Have Sex With Two of Them. It's Fine, They Know.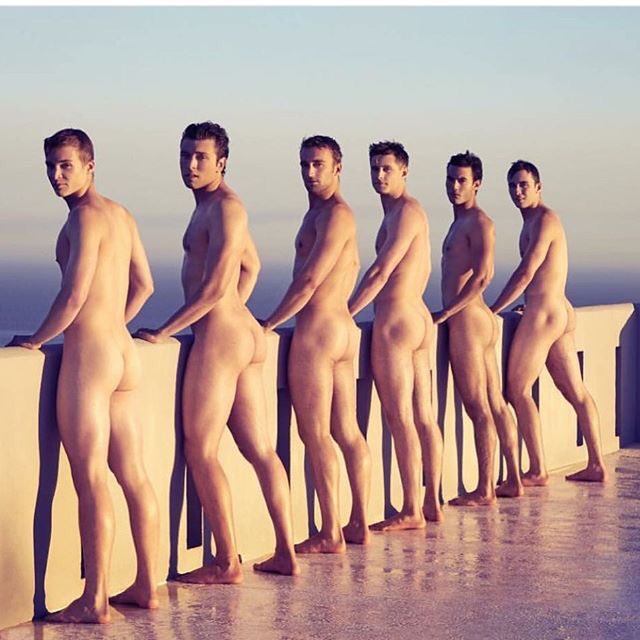 Dear How to Do It,

I (a man) live in a large house along with six brothers, all adults and close to each other in age, two of whom I am having sex with. I am naturally much closer to them than the other four. "Yarin" and "Ferdinand" are both fully aware that I have sex with both of them. With the exception of occasional flares of jealousy on Ferdinand's part (based in insecurity; we're working on it), it seems to suit all of us very well. The house we share the rent for is large enough that I'm sure the other four brothers don't know about the sex.

The problem is that I don't know what to call this arrangement, even to myself. I'm often uncomfortably aware of just how unconventional it really is. When with one or both of them in public, I don't know how to answer when people ask what Yarin and/or Ferdinand are to me. Yarin usually answers that we're friends, which I don't mind. Ferdinand has brazenly answered that I am his boyfriend whom he shares with his brother, which I DO mind. That part isn't anyone's business! Ferdinand is somewhat hurt by this, as he is openly affectionate with me in public and expects reciprocation, but I'm a quiet person, while there are Mardi Gras parades more reserved than Ferdinand. My sex life is absolutely not the business of random strangers. Should I follow Yarin's lead and just say we're friends? And can I tell Ferdinand to cool it in public?

—Oh, Brother
---
Tacos, anyone? Iguanas are falling from trees, and people are selling the meat online
Mango season may be months away, but if you live in South Florida today, your trees may be ripe for the picking — of iguanas.

Iguana meat, dubbed "chicken of the trees," started showing up on Facebook Marketplace overnight, as the temperature dipped into the 40s. The green iguanas are an invasive species, stunned lifeless by South Florida's occasional cold snaps, and they die if the chilly weather holds. The National Weather Service even tweeted to watch out for falling iguanas.

That apparently makes them easy pickings for backyard harvesters.
---
Two Houses Is Better Than a Divorce
Getting married is like voluntarily committing oneself to ride a tandem bike forever with no real destination. When one person gets tired, the other has to pedal harder or the entire operation collapses, and most divorce proceedings are just both partners yelling that if the other had pedaled hard enough then the bike would still be moving. Perhaps the appeal of living apart together (LAT) is avoiding this pressure for married couples to constantly synch up and operate in tandem rather than operating as separate entities that come together when it suits. LAT seems like an ideal solution for many of the problems that arise over the course of a marriage, affording the opportunity to be responsible for one's own bike without having any reason to critique anyone else's peddling.
---
Dieting Will Kill You Faster Than Obesity. Here's What to Do Instead.  
Here's one that will make you rejoice and groan at the same time: Dieting is worse for you than being overweight. That's right, the restrictive behavior of significantly reducing calories and eliminating entire categories of foods puts such a toll on a body, it's better to simply be obese. But why? It's all due to weight-cycling, the well-established phenomenon that large shifts in eating habits lead to weight loss followed by even more weight gain. Studies show that along with excess pounds, a complex mess of changes to gut flora, metabolism, fats, and, yes, mental health all work together to make you fatter, unhealthier, and more miserable. So why should you quit your well-intentioned but altogether unhealthy diet plan? And what can you replace it with? Let's get into it.
Doctors put overweight patients on a path to failure by focusing on shedding pounds
---
Would you give up having children to save the planet? Meet the couples who have
When people ask her if she has children, Münter, who is 44, has a prepared answer: "No, my husband and I are child-free by choice." Saying child-free, she argues, doesn't imply you are deprived, as the more standard "childless" might. And by letting them know it isn't a sad topic to be avoided, she says, "it opens up the door for them to ask: 'Oh, that's interesting, why did you choose not to?'" Münter wants to move the awkward topic of overpopulation into the mainstream. "The more we talk about it, the more comfortable people will feel talking about it and then, maybe, things will change."

For too long, she feels, the issue has been swept under the rug. "We can talk about emissions and climate change, but talking about population gets such an emotional reaction."

The last thing she wants to do is make parents feel guilty, or to shut them out of the conversation. Procreation, after all, is natural. And if you have two children, you are only replacing their parents, rather than adding extras. But if you're not yet a parent and can't suppress your parental instincts, says Münter, "my ask is that you consider adopting one of the 153m orphan children that are already on the planet and need a home. Or, if you are dead set on having your own, my hope would be that you just have one and then if you want more, adopt." Ultimately, she says, "your kids and your kid's kids will be the ones who benefit from humans deciding to slow down our rate of growth. It will slow down climate change, ocean acidification, cutting down the wild places."
---
Black Woman Dies After Waiting Hours in ER for Help
It is often suggested that women, especially black women, go ignored and/or unseen due to implicit bias in the American healthcare system.

Such may have been the case for Tashonna Ward, a 25-year-old day care teacher from Milwaukee who died Jan. 2 while trying to find a doctor to help her, USA Today reported.

Ward waited for over 2 hours in the emergency room of Froedtert Hospital before leaving to find faster help. She collapsed and died shortly after and now her family is looking for answers as to why she wasn't seen sooner after she reported severe chest pains and trouble breathing.

"How can you triage someone with shortness of breath and chest pain and stick them in the lobby?" said Ward's cousin, Andrea Ward. "Froedtert needs to change their policy."
---
More Americans Are Dying by Suicide at Work
As companies continue to dole out corporate wellness and on-site stress management programs, the number of workplace suicides across the country is at its recorded peak, according to a figure in a recent report from the Bureau of Labor Statistics. Highlighted by the Washington Post, the December 2019 report notes that while workplace fatalities have decreased, the rate of suicides rose 11 percent between 2017 and 2018, reaching a total of 304. And the Bureau adds that even that figure is likely an underestimate.
---
CES 2020: The bandaid for your taint promises to fix premature ejaculation
The taint bandaid is only partially bandaid. Attached to the bandaid part is a battery connected to electrodes designed to send mild electrical impulses to whatever area of the flesh it's attached to. Traditionally, electrodes like this are used to relieve muscle pain, but the taint bandaid is different. It's designed to stimulate and confuse the nervous system with one goal in mind: delaying male ejaculation during sexual intercourse.

In short, the taint bandaid is an innovation designed to help men who suffer from premature ejaculation, a condition that affects up to 30% of the male population. The root cause of premature ejaculation still isn't fully understood. Current treatments range from behavioral techniques to anesthesia to drug therapy.

"It's is the No. 1 male sexual dysfunction," explains Jeff Bennett, "but many men don't want to talk about it."
---
Racism is already mainstream – soon it might be the norm
Was it the whipping up of white working-class voters in Trump's election campaign? Or the toxic debate around immigration during the Brexit referendum? Or was it as early as the birth of social media, when a platform was handed to racists? However it happened, public discourse around race in the last decade slowly morphed from polite political correctness and justified outrage at even a hint of racism in public to a slow accommodation with extremist views on the far-right – setting up 2020 to be the year that the veil lifts altogether, finally normalising racism in ways that we haven't seen for decades.

Racism has long existed in politics and academia, and persists in structural discrimination and everyday bias. But the idea that the ideology driving racist actions and rhetoric should somehow be given space for discussion has only recently (re)gained currency. In recent years far-right intellectuals have subtly and skilfully changed the rules of engagement, arguing for "viewpoint diversity" in the disingenuous insistence that they have been unfairly silenced. They argue that racial differences are so profound that the mere presence of immigrants is damaging a country's genetic stock and cultural fabric.
---
Number of children admitted to A&E with mental health problems jumps 330 per cent over past decade
Reduced community services and rising mental health issues among Britain's youth have fuelled a 330 per cent surge in crisis admissions at hospital emergency departments.

A crackdown on the use of police cells for youngsters needing a specialist mental health hospital bed has also meant hospital A&E departments are increasingly the default option, The Independent has been told.

Since 2010 the number of children and young people admitted to an A&E and diagnosed with psychiatric conditions has increased 330 per cent.

The rise in A&E admissions comes as new data shows NHS mental health trusts are restricting services for children unless they are severely unwell.


Analysis of referral criteria used by 29 NHS mental health trusts, by Pulse magazine, found a third only accept patients with "severe/significant" conditions.

Just six out of the 29 trusts accept referrals for children with all severities of mental health problems.

In some cases GPs say children have attempted suicide in order for their referral to be accepted.
---
ACLU calls for tampons and feminine hygiene products to be placed in men's restrooms to achieve 'menstrual equity' for transgender and non-binary individuals
The American Civil Liberties Union is asking that men's restrooms now include tampons and other menstrual products to push back against sex discrimination for 'every person' who menstruates.

The ACLU released a statement on Tuesday presenting their argument for accessible menstrual products in men's bathrooms to fully accommodate transgender and non-binary people.

'While free menstrual products are not uniformly provided in women's restrooms, they are almost never available in men's restrooms, even for pay,' the statement read.
---