Gay+
---
Welcome to Errattic! We encourage you to customize the type of information you see here by clicking the Preferences link on the top of this page.
Woman Threw Scalding Soup At 'Noisy' 11-Month-Old Baby In Restaurant, Video Shows 
A pregnant woman was caught on surveillance camera throwing a bowl of scalding soup at an 11-month-old baby in a restaurant in China on Tuesday.

According to local media, the 28-year-old woman, identified only as Ren, was reportedly was enraged after a "noisy" baby girl began banging the spoon loudly on the table. The woman, who was in a bad mood following an argument with her husband prior to the incident, began fighting with the baby's mother over the child making noise.

Ren's husband then asked her to leave the restaurant. However, a few minutes after getting out of the restaurant, Ren returned and threw a bowl of hot soup on the mother-daughter duo, before fleeing from the scene. Police were called to the restaurant and the baby was rushed to a nearby hospital after she received burns to her back.
Man arrested outside N.J. elementary school with loaded gun, 130 rounds of ammo in trunk
Gutsy grandparents fight off burglar who tried to snatch 6-year-old girl
---
When my ex fell in love again, I stalked his new relationship online for a year 
I remember feeling weightless leaving the apartment of my ex, knowing it would be the last time.

I remember texting a friend asking if I could come over to talk. Calling my dad to wish him a belated happy birthday, and being so in shock about the breakup that I pretended I was OK.

After almost two years of fighting for the love of my life, I couldn't fathom him being gone.

I blocked my ex at first, along with most of his friends and family. I even mustered the strength to throw out our mementos. Delete texts, pictures. But a couple weeks later, he popped up in his roommate's Snapchat story.

It was Ricardo's birthday party (fake name), a friend who my ex's roommate introduced us to at Pride the month before. My ex, Ricardo, and I had hung out as a group and had a great time. But this Snapchat of them leaning their heads together with carefree smiles caught me off-guard. I reassured myself it was nothing, just friends taking a drunken picture.
Bisexual actor Tyler Blackburn reveals he's dating an 'amazing' guy
---
Support for trans people is growing in spite of Trump's nonstop assault on civil rights
A poll released by the Public Religion Research Institute (PRRI) last month points to growing acceptance of transgender people, in spite of attacks by the Trump administration aimed at trans rights.

More than six in ten (62%) of Americans surveyed say they've become more supportive of transgender rights over the last five years, with only 25% saying they've become more opposed to transgender rights over the same time period.

"Increase in support for transgender rights tracks fairly closely with the large increase in support for gay, lesbian and bisexual Americans," said Robert P. Jones, the head of PRRI, told TIME Magazine.
---
Taxi driver in South Korea goes to jail for blackmailing gay passengers
A court in South Korea this week sentenced a taxi driver to 16 months in prison for blackmailing gay passengers.

According to a Seoul Central District ruling, Lee Ji-heon picked up drunk, homosexual passengers from the capital's gay district Jongno 3-ga and convinced them to touch his genitals.

'These days, I'm curious [about men]' he would reportedly tell passengers after luring them to get sit beside him in the front passenger seat.
---
Straight Oklahoma Ally Creates Anti-Bigot Pride Truck, Ends Homophobia 
A straight man in Oklahoma became a viral queer ally after decorating his truck in honor of Pride month. Cody Barlow used colored duct tape to create a rainbow flag on the back of his truck, writing on Facebook that he'd "found a way to show my support for pride month" with the flag and using mailbox letters to write a message: "Not all country boys are bigots. Happy Pride month."

"This is important to me, not only because I have family and friends that are LGBTQ+, but also because countless people have dealt with hatred and judgement simply for who they are, and/or who they love, for far too long," wrote Barlow. "Obviously doing this isn't going to change the minds of those who are intolerant, but hopefully it can help drown out the hatred with love."
Vandals Target Gay High School Student's Home with 'Kill Yourself' Graffiti, Forks, and Suicide Hotline 'For-Sale' Sign:
1 in 3 LGBTQ+ Youth 'Seriously Considered' Suicide in the Past Year
White supremacist appears to urinate on an Israeli flag as nationalist group interrupts LGBT celebration in Detroit by tearing apart Pride flags and giving Nazi salutes
Gay man, 28, robbed, shot, and murdered in Atlanta, Georgia
HALSEY GIVES EMPOWERING SPEECH IN LONDON AFTER HOMOPHOBIC BUS ATTACK
Activists Call for Resignation of Mayor Who Posted About Killing Gays
Theater cancels shows after actors targeted in homophobic assault
Mom who won marriage equality now in a fight against 'religious freedom'
Texas school district donates cash from antigay church to local Pride festival
---
Restaurant owner is accused of KIDNAPPING a black 13-year-old boy at gunpoint and forcing him back to his eatery where the teen had reportedly been causing trouble and threw a bottle 
A Kentucky restaurant owner has been arrested after he allegedly kidnapped a black teen from a local grocery store and threatened him with a BB gun.

Fabao Chen, 58, was detained on Tuesday at the Double Dragon restaurant on West Broadway after he took the 13-year-old from a nearby Kroger at 27th and Broadway in Louisville.

An arrest report states that at approximately 4.30pm, Chen forcibly snatched the boy from the store against his will. He can be seen surveillance in footage pulling the boy to his restaurant.
Utah Police Draws Gun On 10-Year-Old Boy Playing In Family's Yard
Videos show shocking abuse at Ohio jail
---
'I Effectively Have Become an Instrument of State Abuse of Power': Abortion in Missouri Now 
In Missouri, where the state's last remaining abortion clinic is in a legal battle to keep its doors open, Republicans have imposed another invasive and unnecessary requirement for anyone obtaining an abortion: now, patients must undergo a pelvic exam at least 72 hours prior to the procedure.

A pelvic exam "includes putting your fingers and other instruments in the vagina, when really that gives no medical information," Dr. Colleen McNicholas of the St. Louis Planned Parenthood Reproductive Health Services, Missouri's last abortion clinic, told MSNBC's Rachel Maddow. "It doesn't do anything to help the patient, or myself, choose what is the best approach for their abortion care."

Strict US Anti-Abortion Laws Forced a Woman to Give Birth to a Baby Without a Skull
---
Chanel Scurlock Is the Fifth Black Trans Woman Killed in the Last Month 
The body of 23-year-old Chanel Scurlock was found in a field in Lumberton, North Carolina, just after midnight on Wednesday. She is at least the ninth Black trans woman killed in the U.S. in 2019, and the fifth killed in the past month, according to the Human Rights Campaign.

Police found Scurlock, who lived in Lumber Bridge, N.C., with fatal gunshot wounds after responding to reports of gunfire in the area. They have yet to identify a suspect, though Robeson County Sheriff Burnis Wilkins told The Robesonian, a local paper, that police have "great leads.
Lesbian couple viciously beaten in homophobic attack on London bus
Court convicts 3 Germans of beating gay man to death
Detroit man charged with killing 3 people in LGBTQ community
Manager of Dallas Gay Bar Fired for Refusing to Serve Transgender Woman
GOOGLE'S LGBTQ EMPLOYEES ARE FURIOUS ABOUT YOUTUBE'S POLICY DISASTERS
---
State lawmakers voted to force 'chemical castration' on sex offenders. Medical experts urge caution. 
A bill in Alabama awaiting the governor's signature would require people convicted of certain sex offenses to undergo "chemical castration" as a condition of parole — a requirement meant to keep perpetrators from committing similar crimes.

The proposed law, passed by the state legislature, says a judge must order anyone convicted of a sex offense involving a child under the age of 13 to start receiving testosterone-inhibiting medication a month before their release from prison. Most offenders would have to pay for their treatment, which would be administered by the Department of Public Health, until a judge decides the medication is no longer necessary.
Phil Murphy's office botched staffer's sex assault claim: panel
A 12-year-old girl who was raped and impregnated in Guam can't have an abortion because there are no providers in the US territory
14-Year-Old Victim Helps Police Bust Human Trafficking Operation
---
Lauv Opens Up About Mental Health on New Single "Sad Forever"  
Lauv wants to drop the stigma surrounding mental health, and encourage fans to get the help they need in with his new song, "Sad Forever."
Brian Wilson Postpones Tour In Order To Focus On Mental Health
Stressed out? Your dog may feel it too, study suggests
---
Catholic priest blasted for asking 'ladies' to dress modestly to 'protect the purity of the men at holy Mass' 
A Catholic priest was blasted on Twitter for asking "ladies" to dress modestly to "protect the purity of men at holy Mass." And while Father Kevin M. Cusick later tweeted that he isn't backing down from his request, it appears his Twitter account has since been deleted.

What Happened?

Cusick — who's from the Washington, D.C., area — on Monday posted the following tweet: "Ladies, a priest I know was forced on Sunday to ask a woman at Mass to cover her shoulders. Please help the priest to protect the purity of the men at holy Mass by choosing to dress modestly. The alternative is awkward for all involved. Thank you."
Woman accuses top US cardinal of dismissing sex abuse case
Man accused of dropping 13-year-old girl at hospital before her death gets added charge of rape
Patrolling Officers Catch Woman Having Sex With 13-Year-Old Boy In Parked Car
---
Dave Bautista Slams Priest Calling for Pride Month Boycott: 'You Don't Speak for Most Catholics' 
Dave Bautista had no time for a Catholic priest denouncing Pride Month.

On June 1, the first day of Pride Month celebrating the LGBTQ community, Rhode Island bishop Thomas Tobin sent out a tweet urging his Catholic followers not to participate in any Pride related activities.

"A reminder that Catholics should not support or attend LGBTQ 'Pride Month' events held in June. They promote a culture and encourage activities that are contrary to Catholic faith and morals. They are especially harmful for children," Tobin wrote on Twitter.
Rhode Island bishop defends call to boycott Pride events
US Catholic Church reports big rise in sex-abuse allegations
CATHOLIC SCHOOL PRINCIPAL RESIGNS AFTER BEING ARRESTED AT STRIP CLUB DURING CLASS FIELD TRIP TO WASHINGTON D.C.
These Men Say the Boy Scouts' Sex Abuse Problem Is Worse Than Anyone Knew
Motorist drives into Delaware Pride organizer during the parade
Philippines president Rodrigo Duterte claims he used to be gay but 'cured myself' in a gross attack on a political rival
---
Third Dallas man charged after gay men targeted on app 
A third Dallas man has been charged with federal hate crimes in connection with a string of kidnappings and robberies in 2017 that targeted gay men lured to an apartment from posts on a dating app.

Court records show that Daryl Henry, 22, is charged with nine counts, including conspiracy to commit hate crimes, kidnapping and carjacking, according to The Dallas Morning News. Henry pleaded not guilty on Tuesday, and a judge ordered him held without bond pending trial.

Investigators said Henry guarded the victims after they were kidnapped. His attorney said Henry hasn't committed any violent crimes and had asked that he be released on bond. If convicted, Henry could face up to life in prison, according to prosecutors.

The federal indictment said the defendants used the gay dating app Grindr to create fake profiles and "pose as gay men interested in 'dates' to lure gay men." Once the victims arrived, the suspects forced them into the Dallas apartment.
Homophobic assault leaves 22-year-old in near vegetative state
Grindr horror: Men abducted, robbed and assaulted in Dallas
Transgender woman decapited in Veracruz, head place in front of town hall
---
Child sex abuse victims tell of being 'fobbed off with a cup of tea and biscuits' after complaining of assaults and mistreatment at religious institutions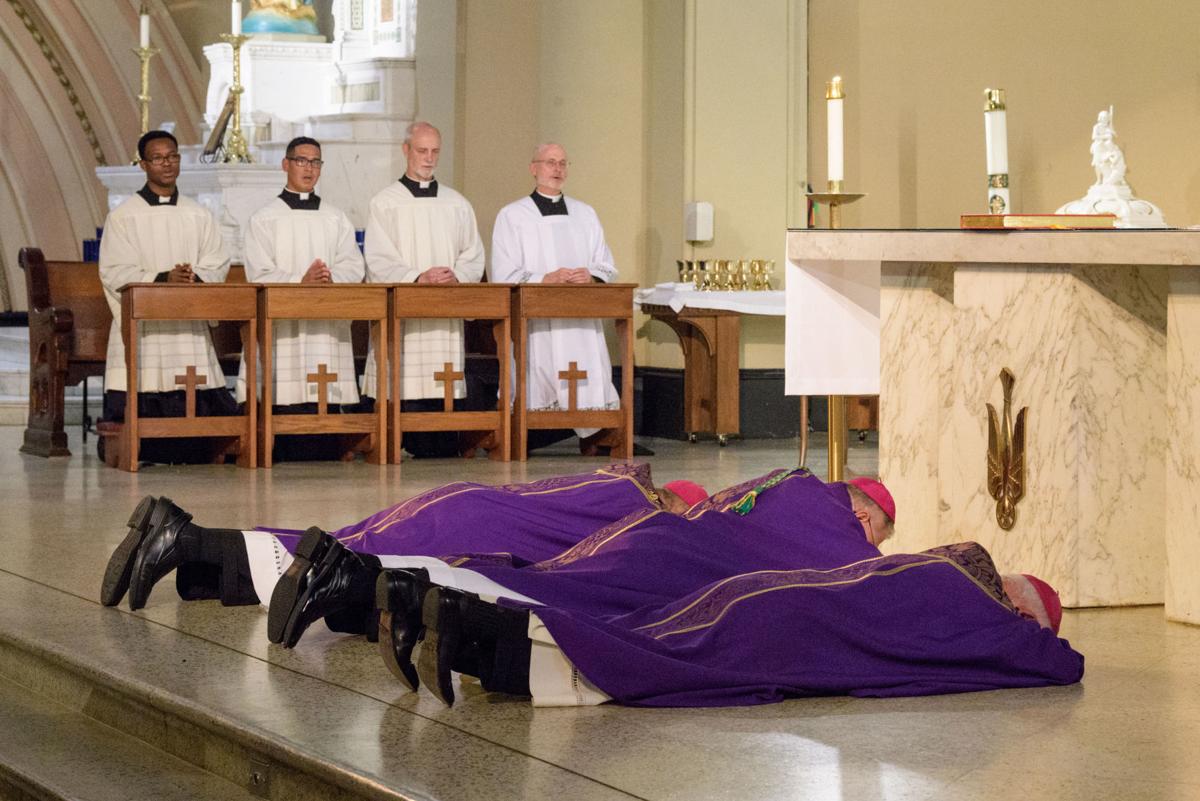 Survivors of child sex abuse in religious institutions have revealed 'shame and guilt' prevented them from reporting their horrific ordeals.

A new report found those abused in such institutions were also less likely to come forward than survivors of abuse in other settings.

The Truth Project spoke to 183 people abused via religion as children as part of the Independent Inquiry into Child Sexual Abuse and more than half said they felt 'embarrassment and guilt' over what happened to them.

Many also called for an end to the 'secrecy' around these institutions with one victim claiming they were 'fobbed off with tea and biscuits' after coming forward about the abuse.
---
LGBTQ patients reveal their exhausting, infuriating, and surprisingly common struggles at the doctor's office
As a group, LGBTQ people often face worse health outcomes than their straight and cisgender peers.

They also struggle to find doctors who are knowledgeable about these issues.

In some cases, they struggle to find providers who treat them with respect — or even treat them at all.

INSIDER spoke with members of the LGBTQ community to learn about their experiences in doctor's offices.
---