Health/Food Posts Tagged as 'Study'
---
Welcome to Errattic! We encourage you to customize the type of information you see here by clicking the Preferences link on the top of this page.
Post Traumatic Slave Syndrome: America's Legacy of Enduring Injury and Healing (PTSS) is a 2005 theoretical work by Joy DeGruy (née Leary).[1][2] PTSS describes a set of behaviors, beliefs and actions associated with or, related to multi-generational trauma experienced by African Americans that include but are not limited to undiagnosed and untreated posttraumatic stress disorder (PTSD) in enslaved Africans and their descendants.[1]

PTSS posits that centuries of slavery in the United States, followed by systemic and structural racism and oppression, including lynching, Jim Crow laws, and unwarranted mass incarceration, have resulted in multigenerational maladaptive behaviors, which originated as survival strategies. The syndrome continues because children whose parents suffer from PTSS are often indoctrinated into the same behaviors, long after the behaviors have lost their contextual effectiveness.

DeGruy states that PTSS is not a disorder that can simply be treated and remedied clinically but rather also requires profound social change in individuals, as well as in institutions that continue to reify inequality and injustice toward the descendants of enslaved Africans.

DeGruy holds a Bachelor of Science degree in Communication, a master's degree in Social Work, a master's degree in Clinical Psychology, and a Ph.D. in Social Work Research. She teaches social work at Portland State University and gives lectures on PTSS nationally and internationally.
What is 'Post-traumatic slave syndrome'?
---
Read This Before You Go Bareback (& We're Not Talking Horses)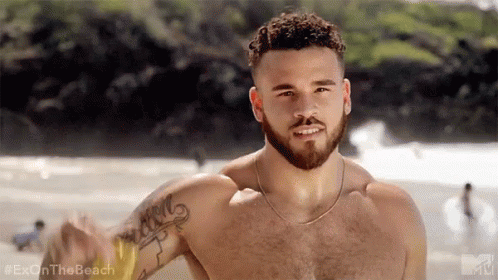 The term "bareback" is just one in a long line of metaphors comparing horseback riding to sex. There is Big & Rich's "Save A Horse (Ride A Cowboy)" and Ginuwine's "Pony," to name a few. When you think about it, the movements are relatively similar. So it kind of makes sense.

But what do we mean when we talk about "bareback sex"? Basically, it's sex without condoms, particularly penetrative anal or vaginal sex, though a few Urban Dictionary definitions mention oral sex too. According to Kinkly, initially, the term was primarily used in the gay community to refer to anal sex between two cis men with the same HIV status. But now, many use the term to refer to unprotected sex between people of any gender or sexual orientation.
---
Bullying is driving more than one in eight young people to have suicidal behaviours, research shows
Bullying is a key driver of suicidal behaviour among young people across the world, according to new research warning the problem is worse than previously feared.

An international study by scientists in Britain, China and the US looked at data from 220,000 adolescents aged between 12 and 15 from 83 countries.

The study found more than one in eight youngsters across the world had suicidal behaviours, with bullying strongly associated to suicide attempts.

Bullied boys were more likely to attempt suicide than bullied girls.
---
What Today's Teen Boys Really Think About Sex, Toxic Masculinity, and #MeToo 
Conversations around toxic masculinity, consent, and the ways boys are taught about sex and relationships are extremely prevalent today. How have these conversations affected boys' real lives? Or are they still dealing with the same trappings of masculinity and rape culture that they were 10 years ago?

Boys still brag a lot about how they "never cry."

Brené Brown calls emotional vulnerability the secret sauce that holds relationships together. So, if we cut boys off from the ability to feel or express that, we're basically cutting them off from the ability to have, establish, and engage in healthy relationships.

I started noticing how often boys used 'hilarious' or something being 'funny' — those were the words they used — when what they really meant was that something was disturbing, that it violated their morals, that it was reprehensible, that it disgusted them. Hilarious or funny were a default position. If you see something as hilarious when you don't know how else to respond to it, then you won't be targeted or mocked.

It's another way that boys are disconnected from what they truly feel. Their heads are disconnected from their hearts. Among other things, that also undermines their compassion for the target of whatever is hilarious, which, in a situation of sexual misconduct, is a girl. I noticed some of the really high profile assault cases with high school boys as the perpetrators. What those boys said when people said, "How could you have done this horrible thing?" They'd say, "Well, we just thought we were being funny. We thought it was hilarious."
How to Talk to Boys About Porn, Consent and Sex, According to Boys & Sex Author
---
Alcohol Is Killing More Americans Than Ever
More and more Americans are drinking themselves to death. A new study this week finds there were around 72,000 alcohol-related deaths among people over the age of 16 in 2017—more than double the number of similar deaths recorded two decades earlier.

The study, published Wednesday in Alcoholism: Clinical & Experimental Research, relies on death certificate data. It found there were almost 1 million alcohol-related deaths among people over age 16 documented in the U.S. between 1999 and 2017. In 1999, there were 35,914 such deaths, amounting to a rate of 16.9 deaths per every 100,000 people over 16 that year; in 2017, the number ballooned up to 72,558, or a rate of 25.5 deaths per 100,000 people.

For context, just over 70,000 people in the U.S. died of overdose from illicit drugs like heroin and fentanyl in 2017—a reality that's rightly been recognized as a dire public health crisis. Across all recreational drugs, cigarette smoking is the only thing deadlier than alcohol, with an estimated half a million deaths annually.
---
Infectious Diseases A–Z: Does hand sanitizer kill flu and cold germs?
Washing your hands with warm soap and water is one of the most effective ways to prevent illness, especially during cold and flu season. Hand sanitizer doesn't require water and can be an acceptable alternative when soap and water aren't available. But does hand sanitizer kill germs? "It does if it's alcohol-based," says Dr. Gregory Poland, director of the Mayo Clinic Vaccine Research Group.
---
Straight couples who live together before marriage may be less sexually satisfied
More couples are choosing to test the waters before saying "I do" than ever before, foregoing some of the marriage traditions of the past, like waiting until after the wedding to move in together.

While some relationship experts applaud the trend as a healthy step before marriage it actually may not be great for your sex life.

A recent study published in The Journal of Sex Research found that straight couples who lived together before getting married reported having less sex in the first year of marriage and lower rates of sexual satisfaction overall than those who did not.
---
Is 'Clean Eating' Actually Healthy? Here's What the Experts Say
Jessica Alba does it. Miranda Kerr does it. Gwyneth Paltrow wrote a cookbook about it. "Clean eating" has picked up steam in the past few years as the healthy eating plan du jour. But just like any health trend, its meteoric rise has been countered by naysayers, who say it is unsustainable at best and dangerous at worse. In fact, the British Dietetic Association identified "clean eating" as its number one "worst celebrity diet[s] to avoid." Whoa. But what's so bad about incorporating more salads and veggies into your diet? It seems harmless…right?
---
Five of your Facebook friends are psychopaths – but which ones?
It's official: five of your Facebook friends are probably psychopaths.

Thanks to research from the Mind Research Network, it's estimated that about 1% of the population qualify as psychopaths - which, we hasten to point out, doesn't mean that they're ruthless cold-blooded killers.

"People often referred to as 'psychopaths' are those with Anti-social Personality Disorder," social psychologist Dr Dina McMillan explains to Cosmo Australia.

"Traits include an inflated view of themselves, excessive selfishness, a complete lack of empathy and an unrelenting anger towards anyone who thwarts their efforts, insults them or humiliates them."
---
After fatal school shooting, spikes are used among student survivors
In the two years following fatal school shooting, the rate at which antidepressants were prescribed for children and adolescents increased by 21% within the tight ring around the affected school.

The increase in antidepressants prescribed to the children grew more – to nearly 25% – three years after school shooting, suggesting that the depression of survivors goes back long after the incident begins to depart from public memory.
---
Young Adult Food Insecurity Linked to Poor Mental Health
A team of researchers led by Jason Nagata of the University of California, San Francisco, recently published an article in the Journal of Adolescent Health detailing the scope of influence of food insecurity on a variety of outcomes related to young adult wellbeing. The researchers reported that somewhere between 9% and 14% of young adults in the 24-34-year age-range experience food insecurity, and that food insecurity among college students may be more than double that percentage.

In their sample of approximately 14,786 young adults in the United States, 11% of whom reported food insecurity, food-insecure participants were significantly more likely to endorse experiences of depression, anxiety, suicidal ideation, and poor sleep quality (difficulties falling and staying asleep) than their food-secure peers.
---
What Happens To Your Brain When You Get Turned On, According To Experts
Getting turned on refers to a physiological reaction we have to stimuli that gets us mentally and physically prepared for sex. Quite literally, it's like turning on a light switch — where there was darkness is light now. Where there was nothing, there is sensation now. While there are some obvious indicators, what actually happens to your brain when you get turned on is not likely something many of us put much thought into. But honestly, you should, because it's fascinating, and sexy.
---
'There's something terribly wrong': Americans are dying young at alarming rates
Death rates from suicide, drug overdoses, liver disease and dozens of other causes have been rising over the past decade for young and middle-aged adults, driving down overall life expectancy in the United States for three consecutive years, according to a strikingly bleak study published Tuesday that looked at the past six decades of mortality data.

Men, overall, have higher all-cause mortality than women, but the report pulls out some disturbing trends. Women are succumbing to diseases once far more common among men, even as men continue to die in greater absolute numbers.
---
Millennials Will Get Sick and Die Faster Than the Previous Generation
Wednesday morning, Blue Cross Blue Shield published a 32-page report detailing the myriad ways in which millennials (my cohort!!!) will see their health decline and healthcare costs skyrocket over the next 10 years. The entire thing is a delight to read, and paired very well with my usual morning routine of "staring into my coffee and thinking about how fleeting life is :)."

In the report's intro, analysts from Moody's Analytics write that, in examining "millennial health patterns," they found "several interesting and concerning findings." Well… Pardon mon Francais, but I'll freaking say so! Using a combination of data from Blue Cross Blue Shield, the CDC, and prior health studies, the report predicts millennials will achieve the new triple threat of being sicker, broker, and dying younger than the previous generation, Gen X. My fellow millennials have been essentially predicting this very outcome for years, just without all the fancy data, regularly joking that our parents will outlive us. Turns out…...we've been right the whole time!
---
'Flight shaming' hits air travel: One in five claim to be cutting back on flying due to environmental damage, survey finds
One in five households have already cut back on flying because they are ashamed of the environmental damage they are causing, according to a report.

An environmental movement called 'flight-shaming' - which counts Swedish school girl activist Greta Thunberg among its supporters - is beginning to make even hard-nosed investors in the aviation industry nervous.

Banking giant UBS has predicted that the campaign could halve growth in air traffic in the decades to come.
---