Health/Food Posts Tagged as 'Study'
---
Welcome to Errattic! We encourage you to customize the type of information you see here by clicking the Preferences link on the top of this page.
THE MOST GAY-FRIENDLY CITY IN AMERICA—THE ANSWER IS SURPRISING
San Francisco has long been considered America's most gay-friendly city. But the Bay Area doesn't have a lock on LGBTQ tourism—cities across the U.S. have been rolling out the rainbow carpet.

VacationRenter, a vacation portal site that uses artificial intelligence, asked more than 1,000 respondents what they considered the most LGBTQ-friendly city in America besides San Francisco. Almost 42 percent of respondents, who ranged in age from 18 to 55, said Portland, Oregon.
---
Excerpt: Why are Giraffes mostly homosexual?
Giraffes are beloved of evolutionary biologists for a number of reasons. They are, of course, the tallest of all living animals, and that elegant neck is the primary reason why. The origin of that beautiful neck has also been attributed to sexual selection. It is extravagant and slightly absurd, like a peacock's tail, so it might be one of those runaway traits that we see exaggerated in males of so many sexual beasts. This is where the sex lives of giraffes gets interesting. The neck is certainly a major part of sexual and social behavior. Since 1958, the male-to-male wrestling that giraffes are often seen engaging in has been called "necking." They curl their necks around each other and rut. It's incredible to watch, the necks twisting and bending at almost right angles, the normal grace of these animals replaced by ungainly aggression and awkward legs, with none of the elegant power of two stags clashing antlers.
---
Having one mental health disorder increases your risks of getting another
New studies reveal that most psychiatric illnesses are related to one another. Tracing these connections, like the mapping of a river system, promises to help define the main cause of these disorders and the drugs that could alleviate their symptoms.

The Danish Psychiatric Central Research Register is an enormous treasure trove of clinical data documenting every hospitalization for mental illness in Denmark over the course of 16 years.

In a recent study published in January 2019, Oleguer Plana-Ripoll from Aarhus University in Denmark and his colleagues analyzed records from close to six million Danes. They found that being affected with one mental disorder increased the risk of developing another — pointing to their possible relatedness.

For example, when young women were diagnosed with a mood disorder such as depression before age 20, they had a high risk of developing another disorder such as obsessive-compulsive disorder within the next five years.
---
Anesthesia can help patients forget a disturbing memory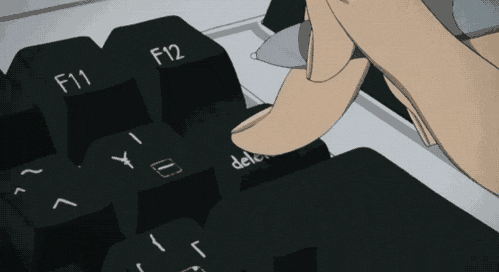 Giving patients an anesthetic can help them forget a disturbing memory, according to research published today in the journal Science Advances. It's the latest study to investigate the conditions that might prevent memories from sticking, and it could be a step toward finding a technique that helps people deal with harmful memories related to anxiety, trauma, or addiction.
---
These Are the World's Happiest (and Most Miserable) Countries 
Finland has topped a global happiness ranking for the second year in a row.

It beat Nordic peers Denmark, Norway and Iceland in a ranking of 156 countries by the United Nations Sustainable Development Solutions Network.
---
People's Brains Don't Reach Adulthood Until Age 30, Study Finds
There's a good reason why managing adult responsibilities only became somewhat bearable in your 30s, according to researchers.

Although anyone over 18 years old is considered an adult, scientists argue that our brains don't mature that quickly, The Independent reports. Speaking at a meeting of the Academy of Medical Sciences in Oxford in London, researchers explained that our brains slowly transition to adulthood, which is finally reached in our 30s.

"What we're really saying is that to have a definition of when you move from childhood to adulthood looks increasingly absurd," professor Peter Jones, a neuroscientist at the University of Cambridge, explained at the meeting. "It's a much more nuanced transition that takes place over three decades."
---
Rate of young people hospitalized for mental health issues soared 28% in 4 years - and suicide-related ER visits doubled
The number of young people visiting US emergency rooms with psychiatric problems is rising, driven largely by a surge in teens and minority youth seeking urgent help for mental illnesses, a new study suggests.

Between 2011 and 2015, there was a 28 percent increase in psychiatric emergency department (ED) visits among young people ages 6 to 24, the study found.

Visits spiked 54 percent for teens, 53 percent for African-American youth, and 91 percent for young Hispanic patients.

Suicide-related visits climbed more than two-fold during the study period.
---
Giving Parents Therapy Can Help Their Anxious Children
On March 13, the New York Times's Upshot published results from a survey on parenting that found that moms and dads are still very involved in aspects of their grown children's lives.

76 percent of parents "reminded their adult children of deadlines they need to meet, including for schoolwork," 74 percent "made appointments for them, including doctor's appointments, 15 percent "called or texted to make sure they did not sleep through a class or test," while 14 percent "told them which career to pursue." This kind of parenting can backfire, the article wrote, "by leaving young adults ill-prepared for independent adult life."
---
Current Training Of Physicians To Care For LGBTQ Individuals Is Falling Short
Study suggests standardized training needed for medical residents

(Boston)–Not enough is being done to prepare physicians to care for the needs of lesbian, gay, bisexual, transgender and queer (LGBTQ) patients. Better physician training on their unique clinical needs may eliminate many of the health disparities among this growing segment of the population according to a new study.

Approximately 3.8 percent of the U.S. population identifies as a sexual or gender minority (i.e. lesbian, gay, bisexual, transgender and/or queer). Many experience significant health issues often as a result of discrimination and harassment.
---
Your Environment Is Cleaner. Your Immune System Has Never Been So Unprepared.
Should you pick your nose?

Don't laugh. Scientifically, it's an interesting question.

Should your children pick their noses? Should your children eat dirt? Maybe: Your body needs to know what immune challenges lurk in the immediate environment.

Should you use antibacterial soap or hand sanitizers? No. Are we taking too many antibiotics? Yes.

"I tell people, when they drop food on the floor, please pick it up and eat it," said Dr. Meg Lemon, a dermatologist in Denver who treats people with allergies and autoimmune disorders.

---
Scientists find differences between LGBTQ & straight people who die from suicide
For many in the LGBTQ community, dealing with suicidal feelings are an all-too-common occurrence, and one that should give pause.

Now, a study published in the American Journal of Preventative Medicine is taking a closer look at LGBTQ people who have died by suicide and it reveals some surprising differences between our community and straight people.

Amongst the findings was this stark fact: young LGBTQ people are five times more likely to attempt suicide than straight people.
---
PSYCHEDELIC MUSHROOMS CAN BOOST CREATIVITY AND EMPATHY FOR A WEEK
The benefits of taking psychedelics could last long after the trip ends.

A team of Dutch researchers has found that psilocybin, the active ingredient in psychedelic mushrooms, doesn't just increase a person's creativity, empathy, and feeling of well-being while a user trips. It also allows them to experience all of those benefits for up to seven days — providing valuable insight into how we could tap into the therapeutic value of hallucinogenics.
---
You're more likely to have sex if any of these factors apply to you
There are numerous identifiable factors that can contribute to people having more sex, according to a new study.

UK researchers published their findings in the Sexual and Reproductive Health Journal last month. It looked at the sexual habits of 3,000 British men and 3,800 British women aged 50 and over.

They then analyzed certain sociodemographic and behavioural factors and found you're more likely to have more previous sexual partners if you're:

A gay man
---
Stroke recovery: Obesity may improve odds of survival, study finds
When it comes to stroke, being very overweight may improve odds of survival, a new study suggests.

While obesity is clearly associated with an increased risk of heart disease and stroke, a new study reveals a counterintuitive result: Patients who were severely obese were 62 percent less likely to die in the first three months after a stroke compared to those of normal weight, according to a report presented at the annual meeting of the American Academy of Neurology. In contrast, patients who were underweight were 67 percent more likely to die within three months of a stroke compared to those of normal weight.
---
Eating breakfast is not a good weight loss strategy, scientists confirm
You probably feel guilty when you skip breakfast. Why wouldn't you? Many of us grew up with parents fussing to make sure we had something in our bellies before we set off for school. Or we were brainwashed by TV commercial propaganda that promised eating cereal would make us lean and athletic, that breakfast keeps our metabolism on track and helps us avoid bingeing later.

It turns out the research on eating breakfast has been far, far less conclusive than either your mother or Tony the Tiger would have you believe. In fact, if you've been eating breakfast to stave off weight gain, researchers are increasingly learning that breakfast might have the opposite of the desired effect — it can promote more calorie consumption and weight gain. But even the best available studies in the mix have serious limitations.
---