Health/Food Posts Tagged as 'Study'
---
Welcome to Errattic! We encourage you to customize the type of information you see here by clicking the Preferences link on the top of this page.
How we know ending social distancing will lead to more deaths, in one chart
President Donald Trump already wants to pull back social distancing policies and guidances implemented in response to the coronavirus pandemic. But we know, based on the nation's history with past outbreaks, what will happen if we do this too early: People will die.

In 1918, the world was ravaged by a horrible flu pandemic, which was linked to as many as 100 million deaths globally and about 675,000 deaths in the US. In response, cities across America adopted a variety of social distancing measures to combat the pandemic. Based on several studies of the period, these measures worked to reduce the death toll overall.

But many cities, also worried about the effects of social distancing on normal life and the economy, pulled back their social distancing efforts prematurely. When they did, they saw flu cases — and deaths — rise again.
---
The coronavirus did not escape from a lab. Here's how we know.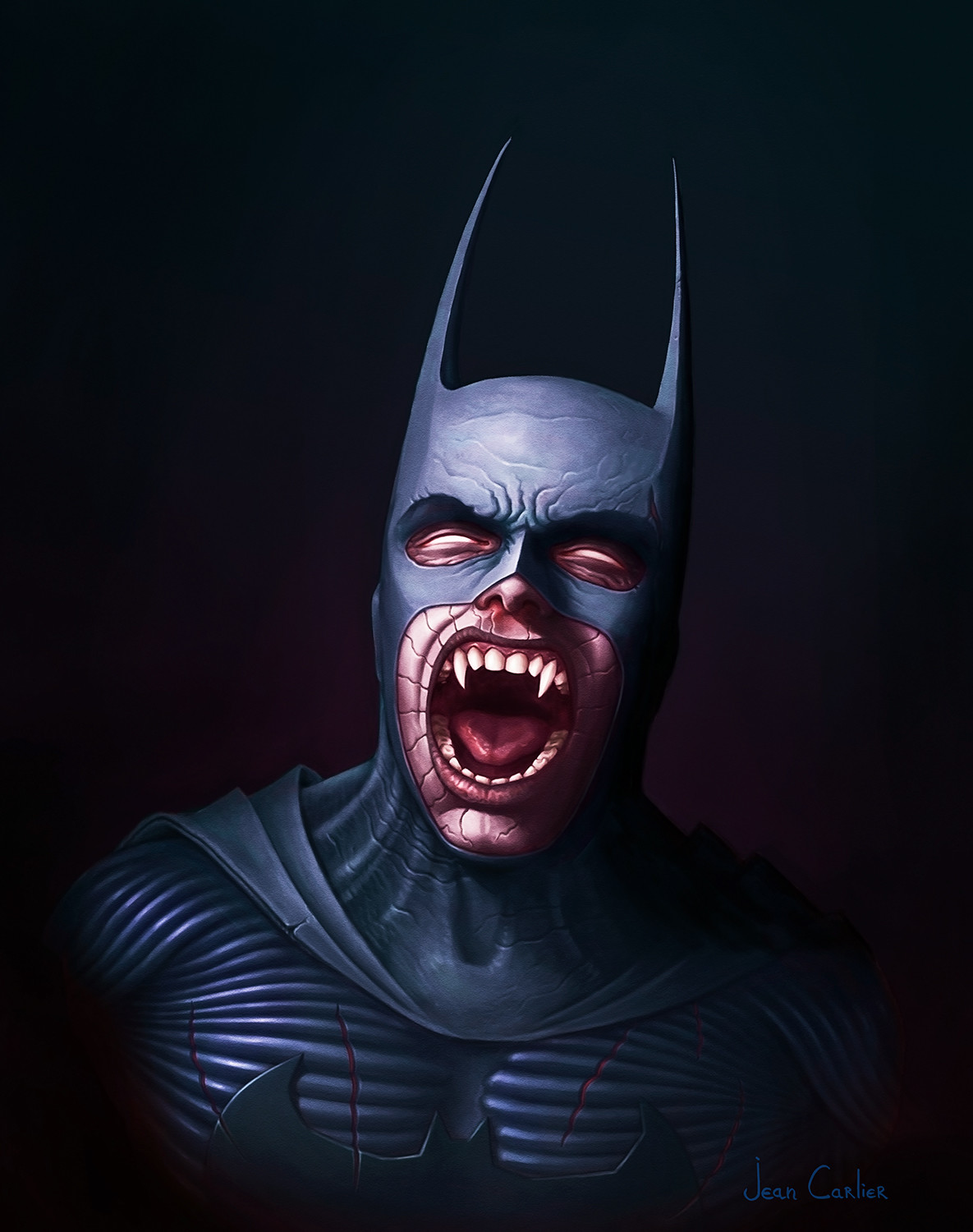 As the novel coronavirus causing COVID-19 spreads across the globe, with cases surpassing 284,000 worldwide today (March 20), misinformation is spreading almost as fast.

One persistent myth is that this virus, called SARS-CoV-2, was made by scientists and escaped from a lab in Wuhan, China, where the outbreak began.

Here's why: SARS-CoV-2 is very closely related to the virus that causes severe acute respiratory syndrome (SARS), which fanned across the globe nearly 20 years ago. Scientists have studied how SARS-CoV differs from SARS-CoV-2 — with several key letter changes in the genetic code. Yet in computer simulations, the mutations in SARS-CoV-2 don't seem to work very well at helping the virus bind to human cells. If scientists had deliberately engineered this virus, they wouldn't have chosen mutations that computer models suggest won't work. But it turns out, nature is smarter than scientists, and the novel coronavirus found a way to mutate that was better — and completely different— from anything scientists could have created, the study found.
---
Some People Can Detect Earth's Magnetic Field, Which Sounds Like a Pretty Sweet Party Trick
Could some humans be able to sense the Earth's magnetic field? Evidence suggests that in addition to quite a few animal species, humans could be—yes, this is the real term—magnetoreceptors. In a recent study, scientists conducted an experiment that measured how alpha waves interacted with a trace mineral that they believe registers magnetism.

Once upon a time, scientists thought animal magnetoreception was impossible, too. As they started to understand that birds and other animals used magnetoreception to navigate in the world, they still thought there was no way humans could do it.

But that assumption seems up for grabs too. In an experiment last year—hat tip to Gizmodo for unearthing it again—researchers built a specially equipped Faraday cage where subjects were fitted with EEG sensors. Inside the structure of the cage, they arranged coils that generate a magnetic field when active. The coils could be switched into a "sham mode" with no magnetic field, but that still looked and felt the same otherwise.
---
Parental diet affects sperm and health of future offspring
When parents eat low-protein or high-fat diets it can lead to metabolic disorders in their adult offspring. Now, an international team led by researchers at the RIKEN Cluster for Pioneering Research (CPR) have identified a key player and the molecular events underlying this phenomenon in mice.

The Developmental Origins of Health and Disease is a school of thought that focuses on how prenatal factors such as stress and diet impact the development of diseases when children reach adulthood. Experimental evidence indicates that environmental factors that affect parents do play a role in reprogramming the health of their offspring throughout their lifespan. In particular, parental low-protein diets are known to be related to metabolic disorders in their children, such as diabetes.
---
SCIENTISTS WANT TO BUILD ROBOTS OUT OF FLOATING LIQUID METAL
A team of researchers at Tsinghua University in China have created a liquid metal material that is so light, it can float on water.

The researchers are hoping the extremely light material could be used to construct lightweight exoskeletons and shape-shifting "Terminator 2"-style robots, New Scientist reports.

The researchers created a mixture of the soft metals gallium and indium, which had a melting point of just 15.7 Celsius (60.3 Fahrenheit). To make it float, the team gently stirred microscopic beads of glass, filled with air, into the liquid.
---
Scientists edited genes inside of a live patient for the first time
For the first time ever, scientists edited the DNA inside a living human being. Doctors at Harvard edited the unruly cellular material of a live patient — who has a rare genetic disorder that causes blindness — inside the patient's body, reported NPR. CRISPR, the technology used to edit the cellular sequence, isn't brand new. But usually in order to use it for DNA editing, doctors first remove cells from a patient's body, edit the genes inside them, and then put the edited genes back into the patient. Not anymore, though, apparently. CRISPR has now been used to modify DNA without first removing the cells, according to NPR.

In order to achieve this groundbreaking medical feat, doctors injected the patient's eye with a combination of viruses and a set of CRISPR-created instructions for editing the gene, NPR reported. The viruses themselves are harmless. They are used as messengers to deliver the gene edits to the cells. The tool sent by the viruses is intended to cut out the defect that causes blindness in the patient. According to NPR, scientists hope that by cutting out the malfunctioning part of the cell, the patient's body will respond by producing necessary proteins that prevent the death of cells in the retina and will also revitalize other cells, thus restoring vision.
---
FOSSIL CORALS SUGGEST A MASS EXTINCTION IS ON THE WAY: 'IT'S LIKE A SLOW-MOTION CAR CRASH'
If those who don't know history are destined to repeat it, then we should pay close attention to the last time that life on Earth almost ended. That's according to a team of scientists who have found compelling evidence that another mass extinction is underway.

At first glance, their work might seem obscure, meant only for other specialists. It involved comparing modern corals to their ancient counterparts. But like an urgent encrypted message from the past, the data revealed eerie parallels between the fate of today's species and those that disappeared with the dinosaurs.

"When we finally put all this together and saw the result, for me it was that moment when the hair on the back of your neck stands up," said marine biologist David Gruber, of The City University of New York. "It was like, Oh my goodness, [the corals] are doing exactly what they did back then."

Some creatures are particularly well suited to withstand harsh conditions. Jellyfish polyps can go into a cyst phase and endure for years without food. Tardigrades can dry out completely, then revive with a drop of water. Humans are not as flexible. "Even though we think we're so strong and resilient, we're actually very delicate compared to other species," Gruber said.
---
A Study About 'The Perfect Penis' Reveals Women Are Actually a Lot Like Gay Men 
A few years ago, Dr. Nicole Prause found herself with 33 blue, 3-D-printed penises and the desire to obtain data about the "perfect penis" — more specifically, about women's preferences in the penis size of their sex partners.

The results of her "perfect penis" study — in which 75 women were given the fake penises, each of which was a different length and girth, and asked to pick the most appealing — were later released by UCLA and the University of New Mexico. Those results were as follows: Most women's "perfect penis" (something which Prause insists doesn't actually exist) is rather close to men's average penis size (12".) Basically, women aren't asking for too much, y'all!

But another part of the "perfect penis" study proves that in one aspect, these straight-identifying women aren't all that different from gay men (or, really, anyone who enjoys sex with a penis-ed partner), and that's the idea that the ideal penis actually depends on the situation.
---
About 40% of US adults are obese, government survey finds
About 4 in 10 American adults are obese, and nearly 1 in 10 is severely so, government researchers said Thursday.

The Centers for Disease Control and Prevention findings come from a 2017-18 health survey that measures height and weight. More than 5,000 U.S. adults took part.

The survey found that the obesity rate was 42% — higher than the 40% found in a similar 2015-16 study. The severe obesity rate was more than 9% in the new survey, up from the 8% figure in the previous one.

Those increases aren't considered statistically significant: The survey numbers are small enough that there's a mathematical chance the rates didn't truly rise.

But it's clear that adult obesity rates are trending up, said the CDC's Cynthia Ogden, one of the report's authors.
---
SCIENCE SAYS BULLIES MIGHT BE SO MEAN BECAUSE THEY LITERALLY HAVE LESS OF A BRAIN 
If you've ever been bullied, at some point you must have wondered what was going on in the bully's head to make them do anything from giving atomic wedgies to spreading vicious rumors — how could you not?

"Our findings support the idea that, for the small proportion of individuals with life-course-persistent antisocial behavior, there may be differences in their brain structure that make it difficult for them to develop social skills that prevent them from engaging in antisocial behavior. These people could benefit from more support throughout their lives," Christina Carlisi, of University College London in the UK, said in a press release. She and her colleagues recently published a study in The Lancet.

MRI scans measured the total surface area and thickness of the cerebral cortex, which is the same gray matter you see in zombie movies. The cerebral cortex is the epicenter of higher thought processes that include motivation and decision making — and it might be something lacking here that leads to decisions which are less than stellar.
Bullied 9-year-old Quaden Bayles paid a price for outpouring of support
Teenager, 16, killed himself after being 'relentlessly' bullied for being autistic and gay after coming out aged 12, inquest hears
---
School Vouchers Are Just Code for 'Segregation Forever'
Today advocates of "school choice" routinely use the language of civil rights to argue that federal and state governments should finance largely unregulated private schools through the use of vouchers. These are the same type of vouchers that were the essential tools of Southern segregationists who fought and obstructed public school desegregation after the U. S. Supreme Court's decision in Brown v. Board of Education in 1954. How has the nation arrived at this point?

As I point out in Overturning Brown: The Segregationist Legacy of the Modern School Choice Movement, the United States has never been closer (including the years after 1954) to adopting a nationwide program in which federal and state governments spend billions of tax dollars to finance largely unaccountable private schools to educate only the children they choose to admit.

Today 26 of the 50 states have yielded to school choice advocates by enacting a variety of voucher programs diverting public funds to private schools and in some states home-schooling. These programs are financed by state appropriations and state tax credits. They have spread across the American continent, but 10 are in the South, more than in any other region. These programs together are sending more than $2.1 billion annually in state funds to private schools. That is a sum larger than the annual state funding of public schools in any of 13 states across the nation.
---
Opening Windows At Home Doesn't Help Much To Reduce Indoor Chemical Levels
Can the simple act of opening the windows at home really help flush out the built-up chemicals indoors? The researchers of a new study found that the effect of opening windows lasts for just a few minutes.

Chemicals At Home

Our homes have chemicals in the air, whether from hair sprays, cleaning products, cooking oil fumes or even scented candles. Often, when the home is feeling a little stuffy, homeowners open the windows with the idea of letting the "bad" air out and letting fresh air in but, does this simple trick really work?
---
Half Of Women Are Unhappy With Their Sex Lives — Here's Why
Survey participants included nearly 7,000 Australian women ages 18 to 39. They each filled out questionnaires that asked about things such as sexual desire, arousal, orgasms, sexual distress, and self-image, as well as your basic demographic. And as the results showed, many of the problems women face are not uncommon.

The last of the findings revealed 20% of the women were taking psychotropic meds (i.e., antidepressants), which appeared to have the most widespread impact on the women's sexual function.

And not for nothing, previous research has suggested women may only have orgasms 50% of the time during intercourse (with men at 90%).
---
Drinking Alcohol Daily Can Increase Your Chances Of Living To 90, Study Finds
It's the weekend, which can mean only one thing: everybody's getting ready for a night on the town. Well, everyone but me, it seems, who's slaving away writing this for you lot.

Regardless, I think we can all agree a nice glass of wine would go down an absolute treat right now. Which, as it turns out, could actually be a very wise and sensible thing to do.

Yes, I know previously we've been told to limit our intake of alcohol as much as possible, but a new study has found drinking alcohol every day can vastly increase your chances of reaching 90 years old.
---
Having This Number Of Sexual Partners Can Increase Your Risk Of Cancer
Needless to say, having multiple sex partners increases one's likelihood of developing HIV or several other sexually transmitted diseases. But, a recent study reported that the number of sexual partners you have might be linked to your risk of developing cancer.

Per the new study published in BMJ Sexual & Reproductive Health, the number of prior sexual partners may be a new risk factor, at least if the number is more than 10.
---