Gay+
---
Welcome to Errattic! We encourage you to customize the type of information you see here by clicking the Preferences link on the top of this page.
Attorney General William Barr admits unfair policing of African Americans is a 'widespread phenomenon' but rejects calls to defund the police and says 'black lives are protected' by cops 
Attorney General William Barr said on Wednesday that the unfair policing of African Americans is a 'widespread phenomenon' before rejecting calls to defund the police.

Protests over the recent police killings of George Floyd, Breonna Taylor, Tony McDade and other African Americans have ignited a national conversation about the role of law enforcement in society.

During an interview with ABC News' Pierre Thomas, Barr addressed policing in America, saying: 'I do think it is a widespread phenomenon that African American males, in particular, are treated with extra suspicion and maybe not given the benefit of the doubt.'
Young Trump supporter, 18, says Marquette University threatened to rescind her offer after she posted TikTok videos in favor of the president that sparked death threats from students
Driver, 27, who hit Seattle protesters, killing one and injuring another, is charged with vehicular homicide and remains in custody on $1.2million bail
White woman attacks a black and indigenous protester with a HOCKEY STICK for laying in the road and blocking traffic during a demonstration in Canada
Kansas man, 55, sentenced to 12 years in federal prison for strangling his 50-year-old girlfriend and then pushing her over the balcony of a cruise ship
Man with COVID-19 who was arrested for breaking a mandatory quarantine several times is released because of New York's bail reform laws
Seven protesters arrested during Portland riots over Fourth of July week hit with federal charges for vandalizing courthouse and assaulting cops with high intensity lasers
Man 'stabs a grandmother, 96, to death with a PITCHFORK in Chicago'
California church officials tell black Star Wars stunt woman 'All Lives Matter' as they put up 'no trespassing' signs after she sat on their lawn
Man faces hate crime charges over string of racist graffiti in Arlington Heights
---
MISSOURI ASSAULT

Sucker Punch on Dancer

GETS MAN CHARGED WITH 2 FELONIES
The victim's mom, Stephanie Hagler, tells TMZ ... she hopes once Moore's arrested, nobody posts his bail. In a perfect world, Moore wouldn't get bail. That being said, she says, "I appreciate the police department for taking the case so seriously, and I know my son appreciates it too. I don't think I will feel any relief until he is arrested. As of now it's just words on paper there hasn't been any real consequence."

The man who shot the video, Micheal Curry, tells us Moore MUST be arrested because "anyone who's willing to hit a kid like that, there's no telling what they're going to do next."

The scumbag who sucker punched a 12-year-old boy dancing on a sidewalk has been charged with 2 felonies, but cops are still searching for him.
A Black Lives Matter Protester Was Injured After A Car Struck Her And Sped Away With Her On The Hood
VIDEO: Black Lives Matter activists — triggered by AR-15 giveaway — physically attack church members
Suspect charged in fatal shooting of 7-year-old Chicago girl Natalia Wallace
Ala. Detective Had Restraining Order Against Ex Who's Now Accused of Fatally Shooting Her
Pregnant Woman Shot on Minneapolis Street Dies in Hospital Where Baby Is Delivered
SEE IT: Gunman opens fire at rival as child scrambles to get inside Brooklyn NYCHA apartment building
Calif. Girl, 13, Went Missing Last Week, and Suspect Is Arrested on Murder, Sex Assault Charges
Suspect Arrested in Death of Arkansas Trans Teen Brayla Stone
EXCLUSIVE: Black man who was put in a chokehold by a New York cop is arrested and charged with a hate crime for attacking a gay couple with a box cutter, spewing homophobic slurs at them and trying to snatch their Vuitton bag
---
41 shot Saturday night in NYC with at least 4 dead in citywide explosion of gun violence 
New York City turned into the Wild West as a series of shootings claiming four lives and injuring 37 others erupted amid Fourth of July celebrations.

The shocking wave of violence came as the city was reeling from ongoing anti-police brutality protests, weeks of lockdown orders prompted by the coronavirus outbreak and soaring summer temperatures. Adding to the chaotic atmosphere, illegal fireworks exploded in all five boroughs throughout the night.

In the first fatal shooting of the night, Jose Cepeda, a young father, was blasted in the chest a little after midnight Sunday in East New York, Brooklyn.

Cepeda, 20, and a friend had a "little disagreement" in front of the victim's home on Atkins Ave. near Pitkin Ave. that turned deadly, neighbor Natasha Ramsay told the Daily News.

"The first one shot got him dead," Ramsay, 42, said. "It's so sad."

Medics rushed Cepeda to Brookdale University Hospital but he couldn't be saved.

That was just the first in a series of horrifying incidents that cop unions blamed on Mayor de Blasio and Council Speaker Corey Johnson, who last week passed an annual budget that shifted about $1 billion away from the NYPD, a move aimed at meeting activists' demands for police reform.
Two Dead and 8 Injured After Early Morning Shooting at South Carolina Club
Chicago sees an uptick in gun violence during pandemic
Grandfather: Stray bullet killed boy grabbing phone charger
Texas Man Charged In Shooting Death Of Girlfriend, Who Was Pregnant With Twins, Body Found Next To Sonogram
7-year-old girl shot dead in Chicago identified as Natalia Wallace
Armed Black Militia Challenges White Nationalists at Georgia's Stone Mountain Park
July 4th Turns Deadly With Three Children Among Those Killed In Shootings
Ohio Cop Fatally Shot Outside Home Depot in Line of Duty on July Fourth
---
Kate Beckinsale Perfectly Responded To Someone Asking Why She "Dates Guys That Could Be Her Children"
As far as underrated celebrity Instagram accounts go, Kate Beckinsale's profile is definitely up there. The actor's grid has all kinds of gems on it.
---
YouTuber Tati Westbrook says she was 'weaponized' by Shane Dawson and Jeffree Star in plot to ruin beauty guru James Charles - insisting they fed her lies and 'gaslit' her into making a video about his alleged predatory behavior 
YouTube star Tati Westbrook has made shocking new claims against fellow influencers Jeffree Star and Shane Dawson, accusing them of 'using' her in a plot to destroy the career of beauty guru James Charles by 'manipulating' her into making a video exposing his alleged predatory behavior.

The 38-year-old opened up about a year-old drama in a very tearful video posted to her YouTube channel on Tuesday, finally shedding some light on the bitter feud between herself and Charles, which was sparked when she called him out for 'seducing straight men' and 'tricking them into thinking they are gay'.

When the claims were first aired in Westbrook's May 2019 video, they prompted a bitter backlash against Charles, who lost more than three million subscribers in the wake of the video going live. Westbrook also faced fury from his fans, and subsequently disappeared from her channel for months.
---
Ligero Reportedly Released by WWE After Assault, Harassment Allegations 
NXT UK Superstar Ligero reportedly has been released by WWE after being the subject of allegations via the #SpeakingOut movement.

According to PWInsider's Mike Johnson, Ligero's profile was removed from WWE.com on Friday, and a source later confirmed that he has been let go by the company.

Several female wrestlers from the United Kingdom wrestling scene have said that Ligero engaged in misconduct and abuse. Johnson noted that Violet O'Hara said Ligero "indecently assaulted" her when she allowed him to lay next to her in bed.
Man guilty of murdering flatmate in 'vicious and frenzied attack fuelled by jealousy'
Forced disappearances are increasing in Venezuela -- and the coronavirus is making them last longer, rights group says
Fury in Colombia as soldiers admit rape of 13-year-old indigenous girl
---
Why China's hip-hop stars are staying silent on Black Lives Matter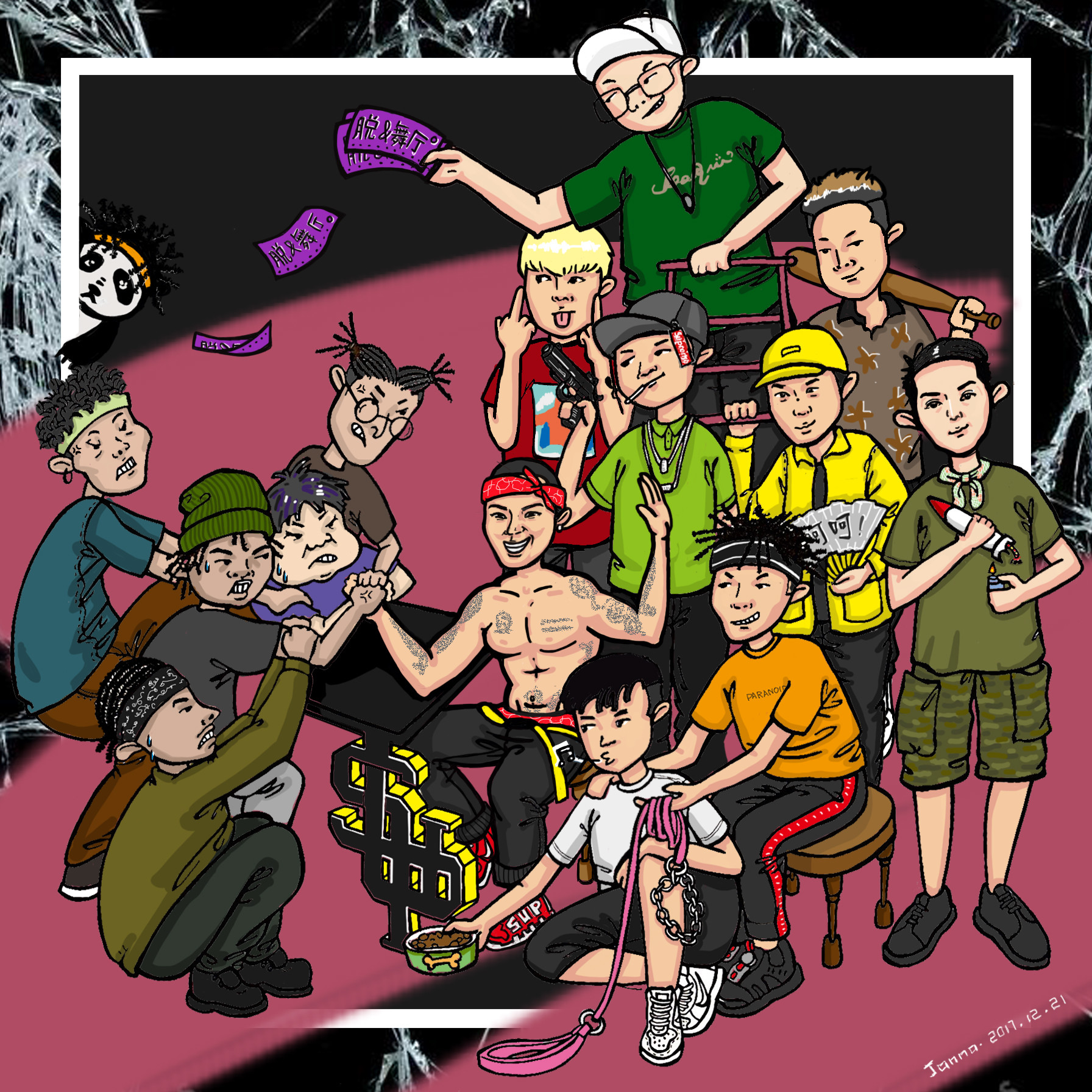 After a 2017 rap show got a generation of China's youth hooked on hip hop, the musical genre has created dozens of Chinese stars and, along with them, billions of streaming views.

But despite their enthusiasm for a culture that originated in the African-American community, Chinese hip-hop stars and their legions of fans have largely stayed silent on the Black Lives Matter movement, which has swept across the world after the police killing of George Floyd, an unarmed black man, in Minneapolis.

Sun Bayi, a Beijing-based rapper, said he was not in a position to comment on the Black Lives Matter movement.

"I know racism in theory, but it's hard to empathise with it," said the rapper, whose favourite artists are Eminem and the Notorious B.I.G. "I'm not black. I have never lived in America. What can I say about it?"
---
Men compete to impregnate a woman on this deranged new reality show
Remember when Love Is Blind was the most extreme reality TV show anyone could envisage? Getting engaged sight-unseen was just crazy and hardcore enough to make cringey and absolutely addicting entertainment…

Well, FOX has outdone itself with its newest reality show, which began airing at the end of May. Labor of Love is a game show where men compete for the privilege of impregnating a woman. Yes, you read that right. As if 2020 hasn't already proven society is on the verge of collapse, TV execs decided America needed a dating show that sounds creepily reminiscent of The Handmaid's Tale's rapey, dystopian plot.
---
Eve 'trashed' over 'uncomfortable' race conversation with white husband 
Daytime television host Eve recently shared that she and husband Maximillion Cooper have been having some very "uncomfortable" conversations about race amid social outrage following the death of George Floyd. While some fans understood where she was coming from, the rapper recently revealed that she felt "trashed" by others who took the confession as a show of her naivety when it comes to interracial marriage.
Eve Says Her Husband Told Her That His Father "Doesn't Like Black People"
L.A. choreographer Instagrammed solidarity with protesters. Then came a backlash
Blueface Receives Backlash After Asking for 'George Floyd Discount' At a Furniture Store
Bollywood Stars Criticized For Posting About Racial Equality While Endorsing Skin Whitening Creams
Stassi Schroeder dropped by brands after calling police on Faith Stowers
Stylist Jason Bolden calls out Celine for racial bias
Taika Waititi criticised for 'policing black anger' with 'out of touch' protest tweet
The Absolute Worst Celebrity Responses to the George Floyd Protests
Justin Bieber admits having 'benefited off of black culture' in his career... but is 'committed' to using his platform to 'speak up about racial injustice' moving forward
---
Former Dodgers star Carl Crawford is arrested for 'choking his ex-girlfriend at gunpoint and slamming her head into a wall' in attack just days before two people drowned in his pool 
Former Los Angeles Dodgers star Carl Crawford has been arrested after his former girlfriend accused him of assaulting her during an argument over a man she had begun dating.

An arrest affidavit filed Wednesday by Houston police states that the ballplayer-turned-record producer went to the home of Gabriele Washington on May 8, produced a handgun from which he unloaded the ammunition in her presence, then demanded information on her latest dating relationship.

Washington told investigators Crawford pushed her to the floor, slammed her head against a wall and choked her after she told him that she had not had sex with the man she was dating.
Chicago man is charged with murder after 'shooting innocent bystander dead' amid rioting in city suburb
---
Tony McDade, Black Trans Man, Killed By Police in Florida 
Wednesday evening around 20 to 30 people gathered lighting candles and holding flowers and posters to honor the life of Tony McDade. Social media has also been inundated with posts about McDade calling for justice after the 38-year-old-was shot and killed by Tallahassee Police. Organizations like the National Black Justice Coalition, Black Visions Collective, Equality Florida, and Basic Rights Oregon have all spoken out in what has increasingly become a complex story.
Trans man jailed in women's prison after threatening to kill his ex with a kitchen knife
---
Majority of queer men and women refuse to have sex with a partner with ungroomed pubic hair, eye-opening study says
An eye-opening study found that, when it comes to pubic hair, more than half of queer men and women would refuse to have sex with a partner who is ungroomed, you know, downstairs.

The study from Save.Health surveyed 1,207 people, where around 11 per cent were queer men and 11 per cent were queer women.

Around 58 per cent of queer men and 65 per cent of queer women told survey taskers that they believe grooming their pubic hair makes them more sexually attractive

To add to this, 51 per cent of queer men and 59 per cent of queer women said they were not willing to have sex with a partner who is ungroomed.

Of course, when it comes to pubic hair, the researchers stressed: "Our recommendation, in true Lizzo form, if they don't like your natural hair, kick them out the door."
---
Elite Star Omar Ayuso Went Instagram Official With His Boyfriend
Omar Ayuso, star of Elite and our newly crowned thirst trap king, has made his relationship with his boyfriend Instagram official!
---
Without empathy the term 'community' is redundant
This idea of belonging and imagined private utopias were characterised in the subvertive explorations of the mid-twentieth century works of David Hockney's pictorial escapes in Domestic Scene (1963), retreats in his Cavafey poetry inspired The Beginning (1966), or differently in a more sexually liberating yet overtly violent esoteric excess William Borough's novel Wild Boys (1971). However courageous in their time for avocation for same sex relations, in retrospect collectively they portray queer visibility as lacking in outward empathy and visibility for others. This has become confounded.

Such manifestos for a vision for a supposed utopia doesn't widen for the inclusion for lesbians, transgender and BAME individuals. Also how does their context fit within the queer landscape of today given the lack of presence for others, especially where historically queer spaces and our representation are largely tailored and dominated by cis white gay men. This hasn't largely been questioned to the extent till now in which Rosie Hastings and Hannah Quinlan's practice observes and rightly exposes.
---
Passenger who squeezed flight attendant's butt & called him "gay boy" gets sent to prison 
An unruly passenger was just sentenced to six months in prison for the sexual assault of a male flight attendant.

The passenger, Gavin Capps, was flying with EasyJet from Manchester, U.K., to Iceland for work this past January, when he attacked the flight attendant.

Related: 4 firemen arrested for attempted sexual assault of a male teenaged volunteer

Capps had three beers on the flight and went to the front of the plane to get more, but he was sent back and told to wait for the in-flight service. When the duty-free trolley came down the aisle, Capps took 400 cigarettes from it and hid them under his seat.

Flight attendants warned him to stop causing trouble, but then he attacked.
"Ex-lesbian" is "thanking God" for the COVID pandemic because Pride parades were canceled
South Korea's coronavirus contact tracing singles out LGBTQ community
Petition Calls To 'Change Symbol For NHS' From LGBT Pride Flag
A Straight Man Thinks the Pandemic Might Have Turned Him Gay
---