Gay+
---
Welcome to Errattic! We encourage you to customize the type of information you see here by clicking the Preferences link on the top of this page.
'Physically assaulted by a teacher': 6-year-old boy's family demands answers
A 6-year-old child was allegedly grabbed by the neck and thrown to the floor by his own teacher in the middle of the day at school and now his family is demanding answers.

Monique Alexander says that her son, 6-year-old Chance Hill, can be a handful to take care of sometimes but that what allegedly happened to him at Butterfield Ranch Elementary School in Chino Hills, California, at the hands of his own teacher is unacceptable.

"The principal called me, around 2:30 (p.m.), and said your son was physically assaulted by a teacher, and another one of the teacher's peers witnessed it," Alexander told ABC News' Los Angeles station KABC during an interview.
---
Gay teen found shot to death in possible hate crime but his family says police are biased 
The family of a gay teen who was killed in Louisiana is asking for the federal government to get involved because they believe he died in a hate crime.

Ja'Quarius Taylor's mother noticed that her 17-year-old son was missing on the morning of January 12, so she called the police.

The Washington Paris Sheriff's Office says that Taylor, who was a senior at Varnado High School, was shot to death near a lake in Washington Parish in southeastern Louisiana, and someone who was at the lake to check water levels found his body and called 911 about an hour after his mother noticed he was missing.

Now his family is speaking out and asking the federal government to get involved. In a statement released by their attorney, they said they want the FBI to help with the investigation because they believe Taylor was killed in an anti-gay, anti-black hate crime.
Gay couple stripped & beaten by taxi drivers want justice
Gay Louisana Teenager Tied Up And Shot In Possible Hate Crime
NYPD investigates alleged subway assault on trans woman as possible hate crime
---
Kobe Bryant Takes One Big Leap for the NBA on Gay Slurs
The major sports leagues don't have the best reputation when it comes to gay players in the locker room, or gay slurs on the playing field, or much of anything with gay rights these days, really. But Kobe Bryant, in a sudden reversal for himself and perhaps a growing trend for stars in the notoriously conservative NBA, may have single-handedly changed that. In the early hours of Monday morning, in the shadow of the Grammys on Twitter, as all-star week began to bring the spotlight back to his league, the outspoken Laker chastised two fans for using "you're gay" as an insult in at-replies to the newfound Twitter favorite.
---
LGBTQ people suffer when religion & government mix
A pair of recent decisions from two of the southern federal Circuit Courts of Appeals should be alarming us all. Instead, they're only alarming a handful of us – because, overall, our community still clings to the inexplicable belief that religion can be our friend or, at least, a friend that we will be able to use to defend ourselves from certain others who also claim religion to be their friend.

Of the two recent decisions, only one has a direct LGBTQ component. Even so, it is truly difficult to say which one is the more disturbing, though the non-LGBTQ one, United States v. Brown, probably deserves the nod.

The Brown in question is Corrine, a former member of Congress from Florida, convicted on a slew of counts, the specifics of which are strangely irrelevant for purposes of what makes one of the opinions in her case problematic.

What does matter is that she was convicted by a jury. On appeal she took issue with the trial court's decision to not allow "Juror 13" to contribute to rendering a verdict.

Shortly after deliberations began, "Juror 8" informed the judge that "13" had said, "A Higher Being told me Corrine Brown was Not Guilty on all charges" and that he "trusted the Holy Ghost."

Do those sound like the words of someone who is going to make a decision based on earthly evidence?

What the LGBTQ community has never learned is that, when religion merges with government and science is reduced to having no more standing than faith, our religions and faiths and beliefs (or lack thereof) will never be recognized when they conflict with the particular religion and faith and belief of those who have seized power – legitimately or otherwise.

Once religion enters the government picture, everyone loses – at least everyone not sitting at the table of power.
---
Church of England: Sex Is OK Only in Heterosexual Marriage
Sexual activity is only acceptable within the marriage of a man and a woman — so says a new document issued by the Church of England.

That's not a new stance for the church, which is considered the mother church of the worldwide Anglican Communion, of which the much more liberal U.S. Episcopal Church is a member. But the Church of England is putting out the guidance because the British government has made civil partnerships, which are not quite equal to marriage, available to heterosexual couples, The Guardian reports.
---
Chick-fil-A's Last U.K. Location Shutters After Months-Long Protest
The last Chick-fil-A in the United Kingdom has flown the coop.

The restaurant, located in a Macdonald Hotels property in the Scottish Highlands, was controversial from its launch in October due to the fast-food chain's history of donating to anti-LGBTQ organizations.

Due to this problematic history, Scott Cuthbertson, an LGBTQ activist, had launched a petition calling for its closure, which quickly accrued 1,000 signatures.

Additionally, Patrick Harvie, the first out bisexual member of Scottish Parliament, called on a boycott of the restaurant among his fellow politicians, who often stay at the luxury Macdonald Aviemore Resort.
---
Do transgender athletes have an unfair advantage?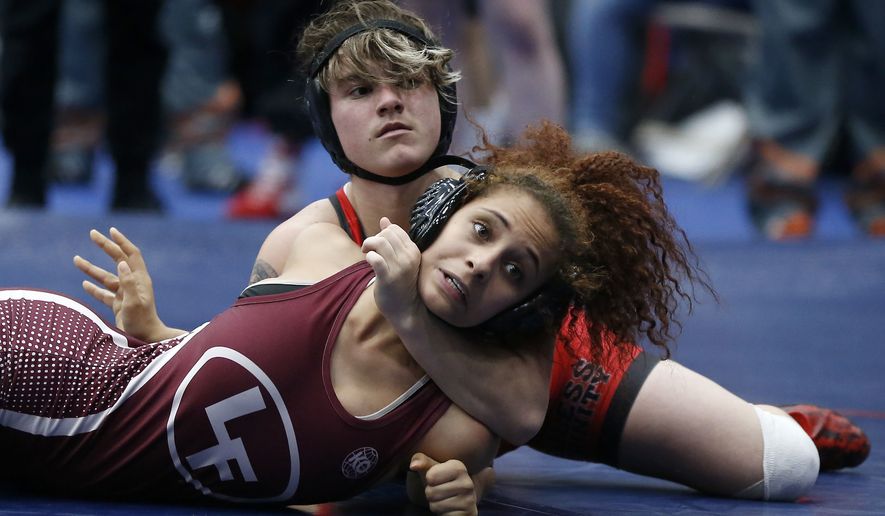 Does "science" show that transgender girls who compete as females in a sport have an unfair advantage?

That's the claim made earlier this month by a Tennessee state legislator who called for a law inflicting career-ruining sanctions on school officials who let trans-student-athletes compete in accord with their gender identities.

The proposal is neutral on its face: it would apply to both boys and girls. But the specter of trans girls (girls born as boys) gaining an unfair edge on "real" girls animates it and other proposals like it.
---
Socialism Will Not Cure LGBTQ Oppression
...a lot of LGBTQ people lately have taken to the media to say that socialism is the answer to LGBTQ oppression and all I can say to that is, "Bullshit." Every last bit of history proves otherwise. Now, I'm not arguing that socialism/communism is anti-LGBTQ, but it hasn't been the best system for LGBTQ people in all cases. Yet, neither has capitalism. In fact, the social progress of LGBTQ rights in different countries under different systems has been so haphazard that it's impossible to argue who has been better for LGBTQ rights. The only logical conclusion, and I know this may sound crazy to a lot of folks, is that somehow, and this is crazy, systems of economics and government don't actually have a lot to do with social values. In fact, and I may be going out on a limb here but I'm feeling crazy, it seems that governments and economic systems reflect what society values. Woah, mindblowing ain't it?
---
Prostitution Legal In The US? New Bill Could Make Vermont The Next Nevada
A new bill introduced by progressive lawmakers in the Vermont Legislature looks to decriminalize adult prostitution in the state while maintaining strict human trafficking laws to protect victims, especially those under the age of 18.

Bill H.569 was introduced in the Vermont House of Representatives by four female representatives, led by Rep. Selene Colburn of Burlington. The bill would legalize prostitution in Vermont, so long as it is between consenting adults over the age of 18.
---
Christian school expelled student over a 'gay' rainbow cake, family says
A Christian school in Louisville expelled a student last week after her family said school officials discovered the girl had celebrated her birthday with a rainbow-themed cake.
---
Stephen King slammed for 'ignorant' tweet about not considering 'diversity' when voting for the Oscars 
Famed writer Stephen King has stirred up controversy after admitting he "would never consider diversity in matters of art," a remark made in reference to his status as a member of the Academy of Motion Picture Arts and Sciences (AMPAS) voting on Oscar contenders. His remarks come a day after the 2020 Oscar nominations were announced, prompting complaints that women and people of color were largely overlooked. Many critics bemoaned the exclusion of women like Greta Gerwig from the Best Director category, while Harriet's Cynthia Erivo spoke out about being the only person of color to be nominated across four acting categories.
We are bullying someone because they are putting the quality of work before race, sex or creed. Isn't that how equality works? You can't expect to be rewarded because you are diverse. Diversity in film is at an infancy and it takes experience and hard work to establish quality. Haven't we already doled out enough pittance awards? Just have fun proving them wrong.
14-Jan-2020
---
Calif. Mom Says She Was Brutally Beaten While Going to School Principal About Daughter's Bullying
California police are investigating an attack outside a high school where a mother alleged she'd been beaten by teens who were bullying her daughter.

Police were called to James Logan High School last Tuesday morning just before 9 a.m. after they received a report of a "fight in progress," Union City Police Lt. Steve Mendez tells PEOPLE.

"We were told multiple people were involved in the fight," he says.
---
Academic had gruelling sex swap surgery and then changed his mind at the last minute - and is now accusing the 'transition' industry of pushing vulnerable people like him into irreversible operations they'll regret
I have come to believe that for many of the growing numbers of men, women and, most alarmingly, children wishing to change sex, gender reassignment is nothing more than escapism.

It certainly was in my case. The least we can do is start to tell the truth.
---
Ricky Gervais fires back at angry liberals for intolerant reaction to support from Christians, conservatives
Comedian Ricky Gervais fired back at critics who are upset that he is accepting support from Christians and conservatives.
---
Delaware GOP Chair Resigns After Facebook Comment That 'Faggots Cannot Handle Reality' 
Chris Rowe, the chair of Delaware's New Castle County Republican Committee resigned on Friday after using an anti-gay slur on Facebook. "Faggots cannot handle reality," said Rowe in response to a follower's comment.

The AP reports: "New Castle County Republican Party Chairman Chris Rowe said he agreed to resign after GOP chairwoman Jane Brady called him Wednesday and asked him to step down from the appointed position. Rowe told The Associated Press that he made the decision 'begrudgingly and only under duress.'"
Alleged Christian domestic terrorist regularly posted anti-LGBTQ content online
Arizona Republican introduces bill to ban the word "homosexuality" from public schools
Arizona senator drops plans to ban the word "homosexuality" from schools
---