Gay+
---
Welcome to Errattic! We encourage you to customize the type of information you see here by clicking the Preferences link on the top of this page.
LGBT charity tells young people to 'hit pause' on coming out while in lockdown with parents 
The Albert Kennedy Trust (AKT), a charity that cares for the LGBT+ homeless, has warned young people to "think hard" before coming out at this time.

The advice comes as LGBT+ helplines see a surge in calls from people who are stuck self-isolating with abusive family and partners.

"If you're a young person and you're thinking of coming out, press pause on that until you get support," Tim Sigsworth, AKT's CEO, told Sky News.

He expressed concern for how families may react to their child coming out in this particularly stressful time, and warned of the dangers of being made homeless during the pandemic.
Coronavirus pandemic a perfect storm for LGBTQ homeless youth
---
Legal Sex Workers And Others In Adult Industry Denied Coronavirus Aid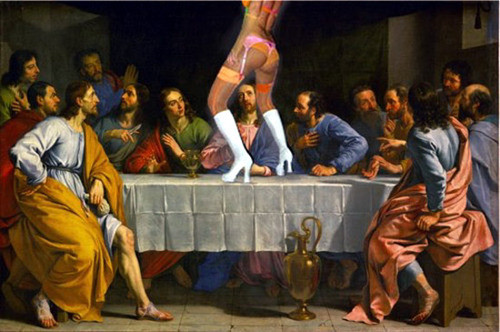 When Congress passed the massive $2 trillion bailout bill last week, it made sure that self-employed people or other independent workers could apply for loans or grants from the Small Business Administration. But there was one very specific ? and puritanical ? exception: legal sex workers and others in the adult entertainment industry.

The very first page of the online application says that in order to be an "eligible entity" that can receive monetary relief from the bill, an applicant cannot "present live performances of a prurient sexual nature or derive directly or indirectly more than de minimis gross revenue through the sale of products or services, or the presentation of any depictions or displays, of a prurient sexual nature."

Prurient, which is defined by Oxford as "having or encouraging an excessive interest in sexual matters," is a vague categorization that broadly includes thousands of workers in the U.S. As stated, the clause excludes everyone who works in the legal (and, worth noting, booming) sex industry including strippers, porn performers, producers, directors, sex toy manufactures and many others. It's unclear whether this clause includes other professions that don't explicitly deal in the sex industry, but do cover subjects that are of a "prurient sexual nature" such as sex therapists and authors of erotica novels.
---
Graham Linehan calls pansexuality 'bollocks' as he shifts from gender identity to launch fresh attack on sexuality
The Irish comedian, who is known for co-creating British sitcom Father Ted in the 1990s and for his anti-trans Twitter crusade, launched the attack on pansexuality on Twitter.

"Let's take a quick poll. Who thinks pansexuality is bollocks?" he asked his followers.

The only two responses available are "I think it's bollocks" and "I too think it's bollocks".
---
Asian Student Reported Her Ex-Friend Over a Racist Instagram Post, She Was Accused of LYING Instead 
A Korean American high school senior in Georgia is being praised on social media for speaking up against racism toward the Asian community in this time of coronavirus pandemic — especially after her authenticity was questioned by no less than a principal.

On Sunday, the student, identified only as Madison, took to Instagram to expose a former friend who complained about missing her graduation because "some ch*nkeye piece of shit decided to eat a bat."
Texas Sam's Club Stabbing of Burmese Man and Son Confirmed by FBI as Hate Crime
---
LGBT+ helpline sees calls double as queer people fear being left with abusive families during coronavirus lockdown
An LGBT+ charity has said it has seen a huge increase in the number of calls to its helpline since the coronavirus pandemic started.

The UK-based LGBT Foundation said the number of calls received over the last week was more than double the number received in the same period last year.

Worryingly, the charity said countless LGBT+ people are seeking support as they are stuck self-isolating with abusive family and partners.

They also warned that self-isolation means many queer people have been forced back into the closet, while many more have faced severe financial issues due to the pandemic's economic fallout.
---
Christian group opposes coronavirus vaccine research because it used aborted fetal tissue 
The Trump administration's decision to ban scientific research that uses human fetal cells has not only had a major impact on a potential cure for HIV, now it's hampering the search for a vaccine for COVID-19.

Evangelical Christian activists, who overwhelmingly support Donald Trump and oppose abortion, pushed the administration to ban the research. Now one group is attacking a potential vaccine for the novel coronavirus and claiming further research would be "morally" irresponsible.

"It is deplorable that anyone would want to exploit the remains of aborted babies for financial profit especially when so many people will refuse to use those products because of their deeply held religious, moral, and pro-life convictions?" Debi Vinnedge, Executive Director of Children of God for Life, asked.

In 2018, a scientist who was supposed to supply mice that have been modified with human fetal tissue for an HIV study emailed researchers that the Department of Health and Human Services (HHS) "has directed me to discontinue procuring fetal tissue."

"This effectively stops all of our research to discover a cure for HIV," he wrote.
White House-credentialed pundit says God sent coronavirus to kill Jews
---
Teen with lesbian moms forced to listen to anti-LGBTQ "sermons" before school basketball practice
In a lawsuit filed earlier this month, two mothers in Tennessee allege that their son's middle school basketball coach forced kids to attend his sermons in order to stay on the team.

The lawsuit, filed by the mothers who identified themselves only as "K.K." and "K.K.," says that their son signed up for the school's basketball team, but no one told him that he would have to participate in any religious instruction to be on the team.

But Coach Chuck Comer then allegedly told the students that participating in a "Teens for Christ" program was a requirement for the team. Specifically, students had to show up 30 minutes before practice in the morning on Tuesdays and Thursdays to listen to Comer "read from and interpret the Bible for approximately 30 minutes."

Even worse, the son went to one of the sermons, which was allegedly about LGBTQ people and "sin." The teen was forced to endure "harassment on the basis of his parents' sexual orientation" to be on the team, the lawsuit states.
---
Ed Asner Urges Trump Not to Kill Betty White
Ed Asner would very much like Betty White to live. Also Carl Reiner, William Shatner, Mel Brooks, and Cloris Leachman. Oh, and himself.

On Tuesday afternoon, the Emmy-winning TV legend (The Mary Tyler Moore Show, Lou Grant) directed a tweet at Donald Trump in response to the president's comments which insinuated that he plans to reopen the country in weeks. Doing so would defy the pleas of public health experts and put vulnerable populations of the country, including the elderly, at higher risk of deadly battles with the novel coronavirus.
---
Tori Spelling apologizes for photo of her daughter dressed up as 'McQuisha'
Tori Spelling has apologized for an Instagram post many have accused as racist.

In the now-deleted photo posted to Spelling's Instagram stories, the "Beverly Hills 90210" alum's daughter, Hattie, 8, could be seen dressed up as a character dubbed "McQuisha," donning Cheetos as fingernails and wearing a bandana on her head.

Following the post, Twitter users were quick to take Spelling to task.

"Racism takes no days off even during a pandemic," one user wrote. "why did you think this was ok?!?! Let me guess 'ignorance' and 'you're so so sorry.'"

Meanwhile, another user wrote: "You're a racist who tried to be comedic in THIS time ESPECIALLY!"
---
Anti-LGBTQ Hate Groups Are Surging in the U.S. 
The fastest growing number of known hate groups in the U.S. are focused on opposing LGBTQ rights, according to a report released Wednesday.

Last year there was a massive 43 percent increase in the number of organizations dedicated to opposing LGBTQ equality, the advocacy group Southern Poverty Law Center found in its yearly hate group index released on Wednesday. There were 70 anti-LGBTQ hate groups operating in 2019, as opposed to just 49 for the two consecutive years prior.

These battles are not merely being fought in the courts and in Congress. Many LGBTQ people are fighting to stay alive as homophobia and transphobia spread throughout the nation. Brooks said the uptick in hate groups correlates with a general rise in targeted attacks against the members of the LGBTQ community: A 2019 report released by the Federal Bureau of Investigations found that hate crimes against LGBTQ people had increased six percent over the past year.
Judge compares gay people to paedophiles as he sues for the right to be a homophobe in public
Preacher claims coronavirus is God's punishment for same-sex marriage – despite it being banned in China and Italy
Gay hero describes mass stabbing attacker to police right before he died
---
Vanessa Hudgens calls coronavirus shutdown 'bullshit,' people dying 'inevitable'
And the award for the most insensitive-sounding celebrity reaction to the coronavirus pandemic goes to…Vanessa Hudgens!

The 31-year-old singer and actress gave some thoughts on COVID-19 during an Instagram Live on Monday, and the totally inconvenient social distancing and shutdown steps being undertaken by people and companies nationwide. It's been suggested the disruption could last until July, if not longer.

"Um, yeah, till July sounds like a bunch of bulls—, I'm sorry," said the Spring Breakers star. "It's a virus, I get it, I respect* it, but at the same time, even if everybody gets it, like, yeah, people are going to die, which is terrible, but like… inevitable? I dunno, maybe I shouldn't be doing this right now."
---
Cops probe potential hate crime against City Council candidate
Cops are investigating a potential hate crime against a Staten Island man running for City Council, police said Monday.

Kelvin Richards, currently a staff attorney with the Legal Aid Society who is black, filed a complaint with the NYPD after someone defaced a campaign poster that he had hung near the corner of Forest and Oakland avenues on Staten Island, cops and sources said.

Richards, 37, told police that he had posted the flyer around March 7, and was notified via Facebook on Saturday that someone had scrawled "no niggers" across the sign, according to police.
---
Okla. Police Chief Accused of Harassing Gay Shop Owners, Sticking Finger in Officers' Butt Cracks: WATCH
A police chief in Oklahoma is accused of harassing the gay owners of a local businesses, and sticking his finger down the butt cracks of officers.

David Hanson, the police chief in Seminole, Okla., admitted using gay slurs in text messages with Todd Holliday, who runs a local office supply businesses with his husband, Justin.

But Hanson insisted he is not homophobic, saying the Hollidays are family friends and calling the slurs "cordial, off-color texts." In one text, Hanson referred to himself as the Hollidays' "daddy," while other messages were "too vulgar" to be included in a story by KFOR-TV.
---
LGBTQ+ Students Forced to Leave Iowa Capitol After Trying to Use Bathrooms
On Thursday afternoon, state troopers forced a group of LGBTQ+ high school students to leave the Iowa Capitol building after the teenagers attempted to use the bathrooms that aligned with their gender identities. The students were at the Capitol building with Iowa Safe Schools, an organization that works to provide LGBTQ+ students in the state with safe and nurturing learning environments, in order to lobby state legislators on issues surrounding LGBTQ+ youth. Earlier in the day, the students lobbying efforts had seen success, after an Iowa Senate subcommittee advanced legislation that would ban the "gay/trans panic defense."

But once bathrooms got involved, the situation got ugly. While a trans male student was using the men's restroom, he was approached by a man who questioned the makeup he had on his face and reportedly told him "You're in the wrong bathroom." Soon afterward, several other male students were told by state troopers that they couldn't enter the men's restroom.
---
Jordyn Woods responds to backlash for wearing an abaya at Abu Dhabi mosque 
Jordyn Woods caused a stir on social media while on vacation in Abu Dhabi.

On Thursday, the 22-year-old model posted a photo wearing a traditional abaya when visiting the Sheikh Zayed Mosque on her trip to the United Arab Emirates, sparking criticism.

"Haram you're not Muslim so you can't go to the mosque," one person commented on her Instagram post. "Oh so if they wear it they're praised but when muslim girls wear it their bashed and called terrorists??," another said. A third wrote, "Post your booty one day then one of the most sacred mosques the next."
---