Gay+
---
Welcome to Errattic! We encourage you to customize the type of information you see here by clicking the Preferences link on the top of this page.
Texas man allegedly slapped school bully who teased stepkid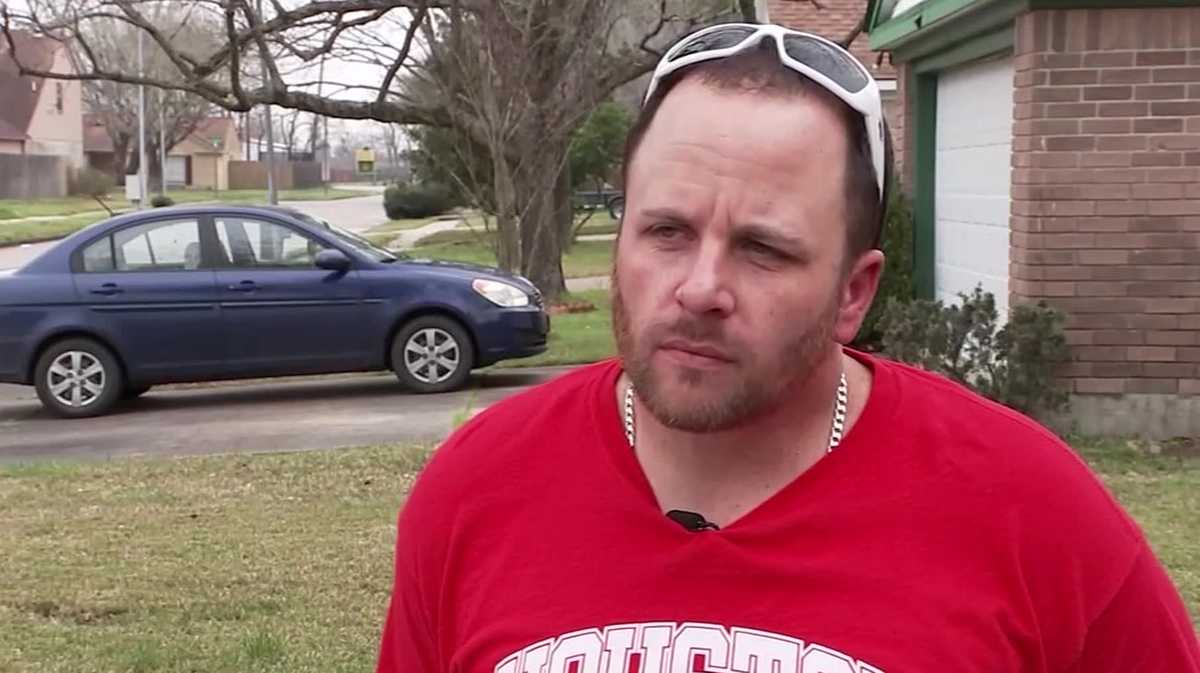 A Texas man faces charges after he allegedly slapped his stepdaughter's middle school bully in the face, officials said.

James Olander Peace, who is from Deer Park, is accused of hitting the 12-year-old because the boy teased his stepdaughter and threw ice cream at her, news station WTVD reported.

Peace's wife, who didn't want to be named, said her daughter asked to be picked up Feb. 14 because the boy was picking on her as she walked home.

She said the bully called her daughter "ugly" and told her she looked like a "transvestite."
---
'It Is Not a Closet. It Is a Cage.' Gay Catholic Priests Speak Out 
Gregory Greiten was 17 years old when the priests organized the game. It was 1982 and he was on a retreat with his classmates from St. Lawrence, a Roman Catholic seminary for teenage boys training to become priests. Leaders asked each boy to rank which he would rather be: burned over 90 percent of his body, paraplegic, or gay.

Each chose to be scorched or paralyzed. Not one uttered the word "gay." They called the game the Game of Life.

The lesson stuck. Seven years later, he climbed up into his seminary dorm window and dangled one leg over the edge. "I really am gay," Father Greiten, now a priest near Milwaukee, remembered telling himself for the first time. "It was like a death sentence."

The closet of the Roman Catholic Church hinges on an impossible contradiction. For years, church leaders have driven gay congregants away in shame and insisted that "homosexual tendencies" are "disordered." And yet, thousands of the church's priests are gay.
Vatican secret out: There are rules for priests who father children
Southern Baptist president says database of sexual abusers possible
---
McKinney Firefighter Arrested, Accused of Child Sex Abuse 
A McKinney firefighter accused of child sex abuse was arrested Sunday, police records show.

Chad Watson, 38, was charged with continuous sex abuse of a child under 14-years-old, according to Collin County Jail records.

A probable cause affidavit obtained by NBC 5 said Watson was accused of groping and touching the genitalia of a minor on three different occasions.
Former Philadelphia Homicide Detective Raped and Intimidated Witnesses and Suspects, DA Says
---
9-year-old hangs herself after mom told her not to play on cellphone
A 9-year-old girl hanged herself in her Bronx home — after her mother told her it was too early in the morning to be on her cellphone, sources and neighbors said Sunday.

Heaven Vega was found dead by her horrified mom, Jennifer, in her bedroom at the family's apartment in the Bronx River Houses shortly before noon Saturday, authorities said.

The child had tied a belt around her neck and hanged herself from her bed, police said.
---
11-year-old arrested after refusing to stand for Pledge of Allegiance
An 11-year-old student was arrested after refusing to stand for the Pledge of Allegiance and allegedly telling a teacher that "the flag is racist and the national anthem is offensive to black people," according to reports.

The boy, a student at Lawton Chiles Middle Academy in Lakeland, Fla., was charged with disrupting a school function and resisting arrest without violence for the Feb. 4 outburst, according to Bay News 9.

He was also issued a three-day suspension.

His mother, Dhakira Talbot, said officials took things too far by arresting her son, who she said is in gifted classes and has been bullied in the past.
---
A Pedophile Doctor Drew Suspicions for 21 Years. No One Stopped Him. 
At first, officials at the U.S. Indian Health Service overlooked the peculiarities of their unmarried new doctor, including the children's toys he hoarded in his basement on the reservation. They desperately needed a pediatrician at their hospital in Browning, Mont.

By 1995, after three years, they became convinced Stanley Patrick Weber was a pedophile and pushed for his removal from the government-run hospital.

"You're going to have to leave," Randy Rottenbiller, its clinical director at the time, recalled telling the doctor after learning a child patient had stayed the night in his house.

But the Indian Health Service didn't fire Mr. Weber. Instead, it transferred him to another hospital in Pine Ridge, S.D. He continued treating Native American children there for another 21 years, leaving behind a trail of sexual-assault allegations.
Vacaville Man Arrested On Suspicion Of Child Sexual Assault
After allegations of sexual abuse, Afghanistan women's soccer team fights for justice
Theodore McCarrick expelled from priesthood after sexual abuse scandal
Teacher awarded over $500K after principal sexually harassed her
CRUISE SHIP SEXUAL ASSAULT: EX-CHEERLEADING COACH ATTACKED DRUNK COLLEAGUE
Woman who alleged rape by Fairfax, Maggette spotlights issue of revictimization
Public Help Sought to Find Man Accused of Sexually Assaulting Woman in Riverside
---
An 11-year-old lesbian was beaten up at school & it was caught on video 
An 11-year-old girl in New Mexico has faced severe and violent bullying since she came out at school. This past Friday, she was beaten up at school and other students recorded it.

Savannah Tirre came out last October, and her parents say that they instantly accepted her.

"We said, 'We don't care, we just want you happy.' It's never been an issue in this family," her mother, Chelsea Tirre, said.

The bigger problem was school. Savannah faced immediate bullying at her middle school near Las Cruces, New Mexico.
Student's savage killers slit his throat & used his blood to write 'he was gay' on the wall
Kansas GOP introduces the 'most vile, hateful & disrespectful' anti-LGBTQ bills in the country
---
2 Malnourished Texas Children Found Living in Dog Crates as Mom, Boyfriend Are Charged
When authorities responded to an alleged domestic violence incident near Fort Worth, Texas, on Tuesday morning, they found a disturbing scene.

According to a police report first obtained by the Fort Worth Star-Telegram, a couple had allegedly gotten into a fight. While authorities began investigating it, they heard children crying inside.

A 5-year-old boy and a 4-year-old girl were allegedly found locked inside a dog kennel inside the family home, police say. The kennel was approximately 3 feet by 3 feet. They appeared to be malnourished. Two other boys, ages 3 and 1, were also found malnourished, according to police. The younger children were not in kennels, according to WFAA-TV.
---
MAN WANTED FOR 865 COUNTS RELATING TO CHILD RAPE ARRESTED IN FLORIDA AFTER ALMOST A MONTH ON THE RUN 
After about a month on the run from the law, Garrick Bloom, who was wanted on 865 charges related to child rape, was apprehended in Florida.

Bloom, 47, was wanted in Clarion County, Pennsylvania. The dates of his alleged offenses ranged from 2007 to 2012, and the charges, as outlined in court documents included:

216 counts of rape of a child
216 counts of involuntary deviate sexual intercourse with a child
216 counts of aggravated indecent assault of a child
120 counts of statutory sexual assault of a child 11 years or older
96 counts of statutory sexual assault
One count of endangering the welfare of children
Sex offender center guard accused of having sex with patient
Pedophile Doctor Preyed on Native Children for Years While the Feds Turned a Blind Eye
Extra's A.J. Calloway Suspended Amid Sexual Misconduct Investigation
West Hollywood Mayor John Duran Accused of Sexual Harassment
---
Teen killers who allegedly shot musician to be charged as adults 
A group of pistol-packing teens and a 12-year-old girl are facing murder charges after they allegedly robbed and shot to death a rising country music star in Nashville, police said.

The accused killers accosted 24-year-old Kyle Yorlets behind his home and opened fire when he refused to give them his car keys, they said.

The suspects were identified as Diamond Lewis, 15; Roniyah McKnight, 14; Decorrius Wright, 16; as well as the 12-year-old and a 13-year-old boy whose names were withheld because of their ages.

Prosecutors plan to charge them as adults, the Nashville Tennessean reported.

Police said the victim had been a random target.

"He's an absolute, absolute innocent victim," police spokesman Don Arron said. He added, "none of the five individuals [arrested] are a stranger to the system or this police department."
3 charged with murdering Naperville man found in trash can
---
Christina Ricci says 'it's child abuse' to make your kid famous
Hollywood movies and fashion runways are teeming with celebrity spawn, but Christina Ricci swears her 4-year-old son, Freddie, won't join the club.

"I feel it's child abuse to make your child famous," the 38-year-old actress and producer told The Post at the Christian Siriano show during New York Fashion week. "Once he's an adult, and he studies, and he understands that it's an art form, then he can pursue an acting career if he'd like."
---
Ellen Page Calls Out Chris Pratt for Attending 'Infamously Anti-LGBTQ' Church 
Ellen Page on Thursday criticized Chris Pratt for attending a "infamously anti-LGBTQ" church after he appeared on "The Late Show With Stephen Colbert" and discussed his religious side.

The "Guardians of the Galaxy" star sat down with Colbert to promote "The Lego Movie 2: The Second Part," and Pratt said he just finished a 21-day Daniel Fast that he took part in through his church and that his pastor encouraged. He also said the pastor shared with him words of wisdom about balancing fame and his inner self.

"If the spotlight that is shining on you is brighter than the light that's within you, it will kill you," Pratt recounted to Colbert.

Page tweeted about the appearance and the pastor shortly after, writing, "Oh. K. Um. But his church is infamously anti lgbtq so maybe address that too?"
Ellen Page just thrashed Chris Pratt on Twitter & she has a good point
---
Chicago teacher accused of enlisting friend to beat 9-year-old student with belts at school 
A Chicago public school teacher is accused of enlisting the help of a friend to beat one of her 9-year-old students with belts, according to a federal lawsuit filed by the student's mother Thursday.

Asia Gaines filed the suit against the Chicago Board of Education; her son's homeroom teacher, Kristen Haynes; and Haynes' childhood friend, Juanita Tyler.

The suit alleges that Haynes, 50, invited Tyler, 56, to George W. Tilton Elementary School "for the purpose of corporally punishing" Gaines' son, identified only as JC, on Sept. 20, 2018.
Suspect describes killing childhood friend and dumping her body in alleged confession tape: 'It took me half an hour to kill her'
---
A 7-year-old was tortured to death for not learning Bible verses 
Three people have been charged in connection to the death of a 7-year-old in Wisconsin who was beaten and buried in the snow.

Ethan Hauschultz, 7, died last April after being severely beaten as part of a punishment for not learning Bible verses.
---
This man is trying to sue his parents for giving birth to him 
Let's say that someone, without asking your permission in advance, kidnapped you and brought you to a new country where your life would be noisy, confusing, and full of suffering. That seems like something you could sue for, right?

Now let's say that the way they did this was by giving birth to you.

That's (approximately) the logic of Raphael Samuel, a Mumbai business executive trying to sue his parents for creating him. He told the BBC that he's been obsessed since he was a small child with the question of why his parents were entitled to create him without his consent. Because it's not possible to ask children for consent before they are created, he argues, it's wrong to have them at all.
---