All Posts Tagged as 'Respect'
Welcome to Errattic! We encourage you to customize the type of information you see here by clicking the Preferences link on the top of this page.
What Are You Doing Here - JANEE feat. Casey Breves
The guy who always thinks he can save you.
13-Jun-2019
---
Social media a blessing and curse for LGBTI community
Twitter getting you down? Fed up with Facebook? Irate with Insta? You're not the only one who thinks social media can be a real pain.

One leading expert says social media has changed what it means to be a young person struggling with sexual identity.

Best selling author, philosopher and historian, Yuval Noah Harari, has been talking about this very modern issue the first National Conference for Israel's LGBTI Community, on Tuesday in Tel Aviv.

The conference comes ahead of the Middle East's largest gay pride parade in the city this Friday.

Harari noted that social media can be an essential lifeline for gay, lesbian, bisexual, and transgender people who live outside of liberal bubbles like Tel Aviv, the Times of Israel reported.
---
LGBTI refugees stoned and beaten after unlawful eviction
A landlord evicted a group of 76 LGBTI refugees in Kenya with no notice. Locals beat and stoned one man who tried to leave.

The refugees known collectively as Great Lakes were living in the Kangemi area informal settlement in the west of Nairobi. But Great Lakes leadership claimed on Monday (10 June) that their landlord wanted them out of the properties 'immediately.

A local Kangemi chief even joined in on the eviction calling the group cursed and said 'LGBT are not wanted here'. The chief accused them of spreading disease and called the police on them.

One refugee who wanted to remain anonymous said the landlord gave them three hours notice to leave. But as they tried to leave, locals had gathered around outside threatening to beat and kill them.
---
This is why America's travel business is worried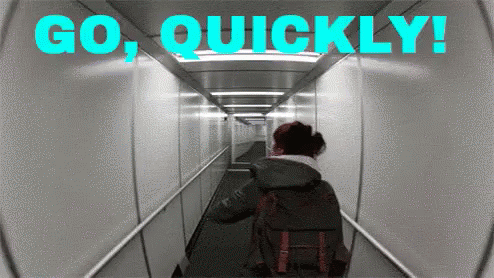 Foreign travelers to the United States bring billions of dollars into the economy each year. But that flow of people and money now appears to be at risk.

Last year set a record for tourism: 78.6 million foreign travelers came to the United States in 2018. But following that banner year, tourism is now in a slump. Travel in early 2019 is in decline, particularly from Canada, Mexico, China and South Korea. That slowdown started taking place in the second half of last year.

The travel industry is worried about how severe, and long lasting, that decline could be.

Tourism is a serious economic driver for the American economy. The United States enjoyed a $69 billion surplus on international travel last year, reducing the country's overall trade deficit by 11%, according to Tori Barnes, executive vice president of the US Travel Association, the industry trade group. On average,foreign travelers spend $4,000 each on visits to the United States. Chinese tourists spend about $7,000.

"It's a really significant economic impact," said Barnes.
Companies that rely on foreign tourism are starting to feel the decline in travel: For example, Tiffany's reported disappointing sales this week, in part because of a drop in purchases by foreign tourists at its US stores.
American Airlines responds to rapper Boosie's profane rant after missing flight
Another tourist dies in Dominican Republic
---
Burger King Apologizes After Employee Caught on Camera Using Floor Mop to Clean Tables at North Florida Restaurant
A fast food restaurant is apologizing after an employee at a North Florida location was caught on camera using a floor mop to clean the top of tables.

The video, shot at a Burger King located in the Jacksonville area, shows the employee using the mop on the table before going back to using it on the floor.

NBC affiliate WBBH-TV reports the company released a statement apologizing for the actions of the employee, calling it "unacceptable" but did not say if that worker had been disciplined.
---
Feel It Still - Portugal The Man
---
'I Effectively Have Become an Instrument of State Abuse of Power': Abortion in Missouri Now 
In Missouri, where the state's last remaining abortion clinic is in a legal battle to keep its doors open, Republicans have imposed another invasive and unnecessary requirement for anyone obtaining an abortion: now, patients must undergo a pelvic exam at least 72 hours prior to the procedure.

A pelvic exam "includes putting your fingers and other instruments in the vagina, when really that gives no medical information," Dr. Colleen McNicholas of the St. Louis Planned Parenthood Reproductive Health Services, Missouri's last abortion clinic, told MSNBC's Rachel Maddow. "It doesn't do anything to help the patient, or myself, choose what is the best approach for their abortion care."

Strict US Anti-Abortion Laws Forced a Woman to Give Birth to a Baby Without a Skull
---
Human rights in the US are worse than you think
A new report examining human rights in the United States and around the world has just been released, and its findings are disturbing: The US is doing abysmally in several key categories, including the right to freedom from extrajudicial killing, the right to participate in government, and the right to be safe from the state.

Of the 12 human rights categories, from press freedom to quality of life, measured by the Human Rights Measurement Initiative — a global nonprofit data analysis organization based in Wellington, New Zealand — there are several in which the US has "strikingly poor results," according to the report's authors.

It's a worrying sign that for all its resources and reputation for democracy, the US is not doing all that well in the world when it comes to human rights.

In fact, when compared with five other high-income Organization for Economic Cooperation and Development (OECD) countries the group looked at — Australia, Mexico, New Zealand, South Korea, and the United Kingdom — the US performs worse than average on empowerment rights, such as the right to participate in government, and on the right to be safe from the state.
---
---
Racism Is Literally Bad for Our Health
As a woman practicing medicine, raised by a first-generation immigrant father and Hispanic mother, I fit the image of an underrepresented minority. Yet my education and position belie that stereotype.

As a young girl, I remember walking in our small town in Maryland watching my Indian father's expression harden and eyes dim as he held back from reacting to racially directed comments—shouted as we walked by—urging him to return to his "home country."

I didn't understand at the time what racism meant or the traumatic impact that repeated experiences could have on health. Lately I have understood it all too well.
---
How Doctors Can Stop Stigmatizing — And Start Helping — Kids With Obesity
Kids with obesity face a host of health problems related to their weight, like high blood pressure, diabetes and joint problems.

Research points to another way heavier children and teens are at risk: their own doctors' bias. This prejudice has real health consequences for kids, making families less likely to show up for appointments or get recommended vaccines.

I am a family physician at a community health center in Washington, D.C., and many of my young patients have obesity. It's no surprise. Obesity is the most common chronic disease that affects children and teens in the U.S. One-third of American kids are overweight or obese.

But I often feel totally unprepared to talk about it in a way that puts kids at ease. We have to cram in a physical exam, shots and parent questions into a 15-minute appointment, and a discussion about a healthy lifestyle sometimes feels like an afterthought.
---
Black teacher at New Jersey elementary school says she suffered 'abusive and hostile treatment' daily 
The first black teacher hired in more than 25 years at an elementary school in southern New Jersey says she was discriminated against daily and suffered retaliation when she complained, according to a federal lawsuit.

She quit after her second year.

When Tammy Jordan began as a second grade teacher at Larchmont Elementary School in Mount Laurel in 2016, she was the first full-time black teacher to be hired since 1990, according to the suit she filed May 29 against the school, the school district and the board of education, and four former colleagues.

"Defendants have avoided hiring black, African American teachers due to the discrimination and harassment to which black, African American teachers are subjected to at Larchmont Elementary School," the suit filed in U.S. District Court in New Jersey says. "Accordingly, there are almost no black, African American teachers at Larchmont Elementary School."
Valedictorian says her microphone was cut after she mentioned Trayvon Martin, Tamir Rice
Jerrod Carmichael on "Forced" Representation: "It Doesn't Reflect Real Life"
---
I'm a Trans Guy, and These Are the Questions People Always Ask Me
When I first came out as a transgender man, my friends and family had a lot of questions. They were mostly genuinely curious, but admittedly ignorant — and unsure how to pose questions without coming across as transphobic or violating my privacy. Here, I've answered some of the most common questions I've received, in the hopes of shining some light on what it's like to be transgender. I also hope my guidance on questions that most trans people are happy to answer — and some that may be problematic — can do a bit of a public service.
---
Man's battle with nature.
02-Jun-2019
---
I love my husband but I can't stop fantasizing about having sex with a stranger: Ask Ellie
Q: I'm a 50-something gay man, married to the man of my dreams, together for 10 years, married for seven. We have a great sex life. He's adventuresome, kind, patient with me.

Yet I have a strong desire to have sex with someone else, preferably a person we don't know. I have a wandering eye, and my husband knows and enjoys it, even pointing out attractive guys.

I've not told him about my secret desire. I hate cheaters. I've been cheated on and it's devastating. He trusts me.

Yet I'm fantasizing about meeting a stranger and having sex. It even happens during our actual sex, which he thinks is just our natural heat.

I'm afraid that if I tell him, he'll be hurt, think that what we have isn't enough, and take that as his fault.
---