Gay+
---
Welcome to Errattic! We encourage you to customize the type of information you see here by clicking the Preferences link on the top of this page.
Racist abuse: footballers should boycott social media, says Phil Neville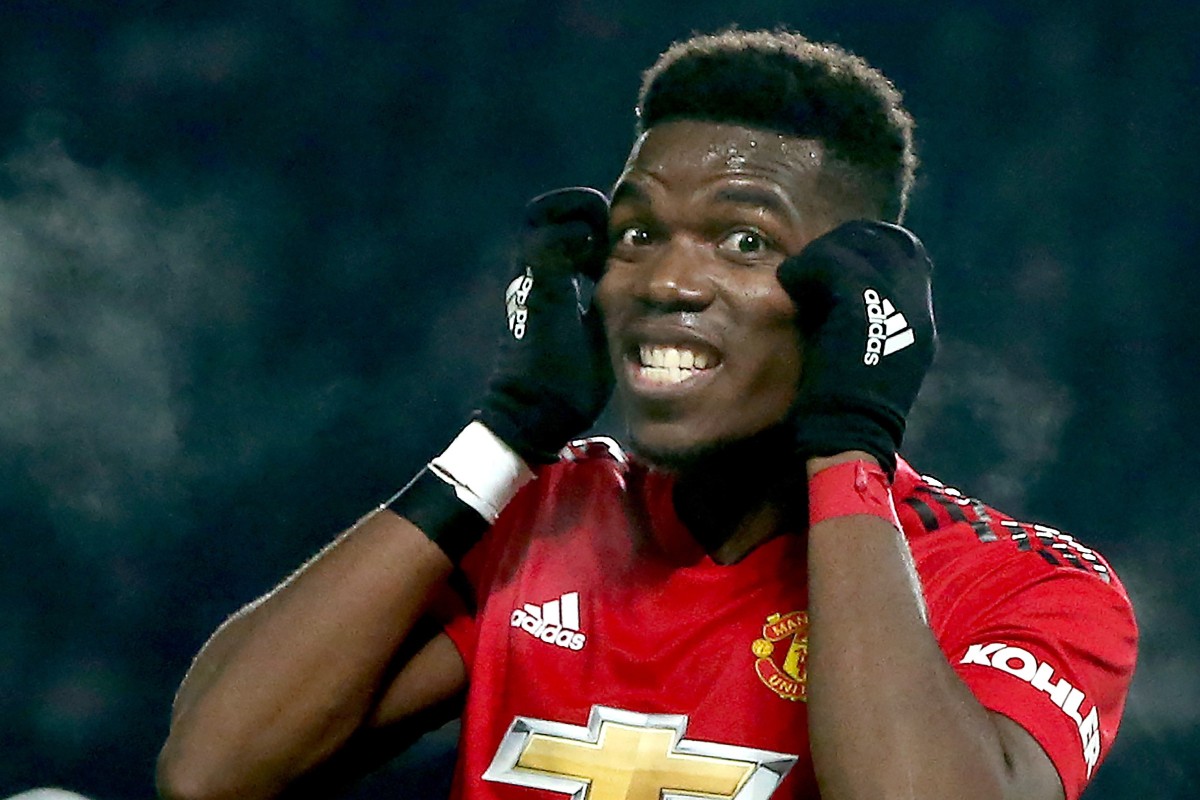 England women's manager Phil Neville said footballers should "boycott" social media to send a "powerful message" that abuse is not acceptable.

Neville's comments come after Manchester United midfielder Paul Pogba received racist abuse online having missed a penalty in his side's 1-1 draw at Wolves on Monday.

"We have to take drastic measures now as a football community. I've had it with my players on social media, the Premier League and the Championship have had it," said Neville.

"I just wonder whether as a football community we come off social media, because Twitter won't do anything about it, Instagram won't do anything about it - they send you an email reply saying they'll investigate but nothing happens.
---
Mexican women are angry about rape, murder and government neglect — and they want the world to know 
Wearing green bandannas and dousing police in pink glitter, Mexican women on Aug. 16 staged a furious protest in Mexico City after a 17-year-old girl reported being raped by four police officers earlier in the month.

Officials have sent mixed signals about ongoing investigations of the case, and Mexico City Mayor Claudia Sheinbaum triggered fury among feminists when she said there would be no "fabrication of suspects."

The alleged police rape has hit a nerve in Mexico, where women face extremely high rates of violence and incessant catcalling.

Another teen girl was reported being raped by a Mexico City policeman days before the women's march, which drew an estimated 2,000 people and included both violent property destruction and wrenching tributes to Mexico's missing women and girls.

With 1,812 women murdered between January and July this year — about 10 a day — Mexico is Latin America's second-most dangerous country for women, after Brazil, according to the United Nations. More than 200 Mexican women have been kidnapped so far in 2019.
N.Y. Aunt Is Killed With Meat Cleaver by Niece She Took In, Who Also Raped Underage Boy
'Maybe someone will believe me': Nine new lawsuits allege sexual abuse by Boy Scouts leaders
---
Uber driver convicted of raping intoxicated passenger 
An Uber driver has been found guilty of raping an intoxicated woman he picked up at a casino near Philadelphia.

Ahmed Elgaafary was found guilty Thursday of rape of an unconscious person, sexual assault and indecent assault.
Report Alleges Levi's, Lee, & Wrangler Workers In Lesotho Face Sexual Violence & Harassment
Women In India Are Being Forced Into Taking Dangerous Actions To Prevent Periods So They Don't Miss Work
---
DC Priest Found Guilty of Sexually Abusing Girls in Church
The Catholic priest accused of sexually abusing two children of his Washington, D.C., parish has been found guilty.

Urbano Vazquez was convicted Thursday on four felony counts of child sexual abuse.

Vazquez groped a 9-year-old girl and 13-year-old girl in 2016, two years after he was ordained as a priest in the Capuchin Franciscan religious order.
Katy Perry accused of sexual harassment by a second person
Audrina Patridge's ex Corey Bohan addresses claims he sexually abused daughter
Senior Catholic Priest Says He'd Rather Go To Prison Than Name Confessed Paedophiles
---
Senator Sotto proposes to refer to LGBTQ+ members as 'homo sapiens'
Philippines Senate President Vicente "Tito" Sotto yesterday expressed confusion about the term "LGBTQIA" and proposed that instead of referring to members of the community as such, they should just be called "homo sapiens."
---
Why Tiny Dicks Might Come Back Into Fashion
So it may be shocking to learn that the Ancient Greeks, the ostensible progenitors of Western cultural and aesthetic values, abhorred big dicks. "[In Ancient Greek culture,] the proper or beautiful penis is dainty," said John Clarke, an ancient erotic art scholar, of their worldview. "A human with very large genitalia, especially male genitalia, is considered to be grotesque, laughable." This preference for petite penises runs back to at least the eighth century BCE, as is reflected in statuary of the era, noted Timothy McNiven, an associate professor at Ohio State University who has studied antique penile depictions, and continues straight through most classical Greek art and literature.
---
straightness is dead. gen z killed it
Who would have thought that a contestant on Love Island would catalyse a worthy debate on queer discourse? It seemed nigh on impossible, and yet here we are dissecting the semantics of sexuality through that aggressively heterosexual lens: a much loved reality television show populated by perma-tanned muscly blokes and impossibly beautiful women.
---
California Pedophile Sentenced To 230 Years For Raping Girl 'At Least 90 Times' 
A prosecutor in California described the case of a pedophile who was just handed a 230-year sentence as "possibly the most egregious child sexual assault case" he has ever seen.

Deon Austin Welch, 30, was sentenced Friday after being convicted of 16 counts of aggravated sexual assault of a child with a sentence-enhancing great bodily injury allegation. Welch had raped a girl he lived with dozens of times, leading to her getting pregnant. The case has since generated considerable criticism of Riverside County's child welfare agency, which had settled with the victim for $10 million last summer after failing to remove her from the home.

Riverside County Superior Court Judge Bernard Schwartz explained his choice of handing down the most severe possible sentence in this situation, while condemning the system which allowed the crimes to continue without intervention.
West Bank Man Indicted in Sexual Abuse of 45 Underage Girls
---
Parents protest vulgar anti-LGBTQ priest appointed to teach pre-teens at Catholic school 
Rev. Erik Richtsteig is supposed to become a new youth pastor working with kids ages four to 15 in Salt Lake City's Catholic schools. But more than 150 parents have signed a petition opposing his appointment after discovering his anti-LGBTQ and misogynist social media posts.

According to New York Daily News:

"In a post on Facebook, the paper noted, the priest said that images shared by LGBTQ individuals in June (Pride month) looked 'like a gnome vomited.'

He also would not accept any friend requests from people who had a rainbow filter over their picture."

He has reportedly also followed Facebook pages with titles like, "Male feminists are p*ssies," "Right wing extremist" and "Obama has to go."
College kicks out trans student for having top surgery
Las Vegas Man Arrested for Plotting Bombing of LGBTQ+ Bar
Report: Sibling Killed in Dayton Shooting Was Trans Man Jordan Cofer
The 14th Black Trans Woman Has Been Murdered Just This Year
Anti-LGBTQ+ Violence in Latin America Reaches 'Alarming' Level
This 'Straight Pride' organiser blames her gay son for their bad relationship
---
Police: Kentucky man cracked 8-year-old's head, raped her 
Police say a Kentucky man ruled mentally incompetent in a sexual assault has now raped and robbed an 8-year-old girl whose skull he fractured with a shovel.

News outlets report 29-year-old Cane L. Madden was arrested Saturday on charges of first-degree rape, assault and robbery. A judge declined a request to dismiss the charges Monday and entered a not guilty plea for him.
Sex Crimes Detective Who Raped Teen Victim While Investigating Her Case Gets 3 Years in Prison
Female paedophile, 26, admits raping children and taking indecent images before boasting in 'exceptionally graphic' detail about her abuse online
Pastor accused of preying upon Houston teen who sought help
Man Convicted Of Sexually Abusing Girl For Years
Suspect Arrested in Sexual Assault at Planned Parenthood
New York eyewear store employee arrested after allegedly exposing himself to children
United Airlines passenger accused of placing camera in first-class bathroom
NEW LAWSUIT AGAINST U.S. OLYMPIC FIGURE SKATING COACH ALLEGES SEXUAL ABUSE, ATTEMPTS TO SILENCE VICTIM
She was an American child bride. Now, Genevieve is fighting to stop it from happening to others.
---
The world wonders what's happened to America
What happens to a country that is an idea, when that idea turns ugly?

Since the collapse of the Berlin Wall, the United States has been the leader of the free world economically, militarily, but also -- as communism and fascism fell by the wayside -- as an idea.

They went too far in Iraq in 2003, got too greedy before 2008, and let Syria down in 2013. But still, the US' obsession with painstakingly transparent self-analysis, allocation of blame and rooting out failure, got it back on top. However much you hate it, the idea seemed to justify its existence.

But this has been a difficult month. Well, a difficult year. Actually, scratch that too: everything since November 2016 has been discombobulating. I recall watching American expats, Europeans, Lebanese aghast in Beirut when Donald Trump won. It seemed to them like the wheels were coming off civilization. But surely, they could not forever, as the idea of the United States was designed to be tamper-proof?
---
More than 220 former altar boys, students and Boy Scouts launch sex abuse lawsuit against 35 Catholic leaders in Guam's archdiocese
More than 220 former altar boys, students and Boy Scouts are suing the Catholic clergy in Guam in a shocking sex abuse scandal that has spanned generations and involved the island's archbishop.

The Catholic clergy in U.S. has been shrouded in a sex abuse scandal over the past decade and now it has left its mark on the American island territory of Guam.

Many of the allegations were against former Archbishop of the Roman Catholic Diocese of Guam Anthony Sablan Apuron, 73, who has overseen the church since 1986 before he was removed in light of the accusations in 2018.

He was convicted in a secret Vatican trial and suspended in 2016 and in 2018 he was found guilty of sexual abusing minors and finally removed from his post.
---
Gay Irish strongman and his fiancé celebrated Pride where marriage equality is banned
McNaghten describes himself as a trailblazer in his sport. "I'm the first openly gay strongman to come out in the UK and Ireland, possibly even Europe," he said.

But he takes the view that being gay is just one facet of who he is. "I want to be Ireland's strongest man," said McNaghten. "I don't want to be Ireland's strongest gay man."

"The shock that people have that you're gay — I don't think it's something that matters to me. I generally just think it's gossip."
---
Nearly 800 accuse Boy Scouts of failing to protect them from sex abuse as new lawsuit is filed 
A lawsuit filed late Monday against the Boy Scouts of America says hundreds of former Scouts have come forward in recent months with accounts of sexual abuse, allegations from across eight decades that reach nearly every state.

Lawyers began collecting the accounts this spring as they prepared a suit, which they filed on behalf of a client who alleges his former scoutmaster plied him with drugs and alcohol before repeatedly sexually abusing him.

At a news conference Tuesday morning, the lawyers said they have nearly 800 other clients who were abused while Scouts. The suit says at least 350 abusers do not appear in the Boy Scouts' disciplinary files, citing that as evidence that the organization has not adequately vetted its volunteers and hidden the extent of the sexual abuse scandal.
Institutional failings on display
FBI Busts 67 Sex Traffickers, Recovers 103 Child Victims
More than 100 models are calling out Victoria's Secret over sexual harassment and abuse
---
'Fake' anti-racism campaigns don't affect anyone, claims Evra 
The former defender says leagues must take stronger action to fight racism in football
Patrice Evra says anti-racism campaigns in football such as Kick It Out are "fake" and ineffective in tackling the issue.

The former Manchester United, Juventus and France defender was on the receiving end of racist remarks from Luis Suarez in a famous incident during a clash between the Old Trafford side and Liverpool in October 2011.

Racism remains a big issue throughout world football, as has been highlighted by several recent high-profile incidents in England and Italy, where Moise Kean and Kalidou Koulibaly have suffered racial abuse.
'The Rookie' Star Afton Williamson Claims Discrimination, Sexual Harassment and Assault Led to Series Exit
---