All Posts Tagged as 'Parental Burden'
Welcome to Errattic! We encourage you to customize the type of information you see here by clicking the Preferences link on the top of this page.
Woman Convinces 21-Year-Old Lover To Shoot Her Husband, Stepson In Brutal Double Homicide 
Speaking with investigators, Teresa claimed she had been woken up by a noise and saw someone standing at the end of their bed, but she didn't get a clear look of him. She said she then ran into the bathroom and barricaded herself inside as several gunshots went off.

Teresa's demeanor while recounting the attack, however, was oddly calm, which sparked investigators' suspicions, and once the autopsy reports came back from the medical examiner's office, one detail stuck out to authorities — the approximate timing of C.J.'s death.
PLOTTER JAILED Man who bought AR-15 & wrote about carrying out a school shooting on Reddit is sentenced to 10 years
---
Why I don't have a child: society isn't built for motherhood 
I was 31 the last time I got pregnant. And after a lifetime of certainty that I did not want to be a mother, I felt an unexpected thing, cutting through the panic and the nausea: happiness.

Every morning since an intuitive nudge sent me to fetch a pregnancy test from the drugstore, my breasts oddly sore and my stomach in a low-level but constant state of turbulence, I would wake up with the thought: "I can do this. I want to do this."

By the time I fell asleep at night, I was sure there was no possible way I could do this, this being raising a child on my own.

There has been a lot of hand-wringing about declining birth rates, the lowest in more than 30 years, across all race and class divides. We're told millennial women "choosing" not to have children will be bad for the economy, it will be bad for the ageing baby boomer population, it will be bad for the real estate market. According to Forbes, it's bad for older women desperate for grandchildren. But are people actually deciding to delay families, or are they finding themselves in unstable situations where the addition of a child seems unworkable? The reasons given when op-ed writers bother to ask millennials – too much debt, not enough financial security, a romantic market that is as rocky as the job market – point more to the latter.

If everyone makes it into the world safely, things that used to be taken for granted are now scarce resources one might fight and compete for. Vitally important systems like decent childcare, education and healthcare has disappeared, leaving parents to choose between inadequate choices or sacrificing untold amounts of money, time and energy to compete the limited amount of something better.
Mom's Super Honest Post About Being a Stay-at-Home Parent Goes Viral
'Vile-Mouthed' Son Forced to Apologize After Harassing Supermarket Employees
My Neighbors Keep Sending Their Grandkid Over to Use Our Pool Uninvited
French man accused of molesting 305 Indonesian children
The New Film Exposing Hollywood's Child-Abuse Epidemic
---
"White Girl Moans Black Lives Matter" 
Outwardly, Pornhub has joined large companies such as Amazon, Twitter, and Nike in the corporate rush to put out public statements that condemn racism. @Pornhub, the site's popular Twitter account run by Aria Nathaniel, wrote that "Pornhub stands in solidarity against social injustice," and encouraged people to give to organizations such as the Bail Project and the NAACP. The site also promised to donate $100,000.

Around the same time, Pornhub saw the rise of a new subgenre: Black Lives Matter porn. One such video is called "White Girl Moans Black Lives Matter While Getting Fucked #BLM." Another is "Black Anal Matters." There is also a subcategory called BLM Protest that mainly shows Black men penetrating white women during a supposed Black Lives Matter protest. Some of these women have "BLM" written on their backs, while others are in jail cells being penetrated by Black porn performers dressed as police officers. In a classic marriage of racist themes, one video purports to show a "black lives matter thug choking out a white cop daughter."
'Being iced out': Trina McGee opens up about racism she experienced on 'Boy Meets World'
Lucy Liu Opened Up About Being a "Black Sheep" in Hollywood
90 Day Fiance: Why Avery Warner Is Against Black Lives Matter
Live Nation Sued for Race and Gender Discrimination by Furloughed Exec
Man charged with robbing, sexually assaulting woman on Near North Side
Teenager charged in July 4 death of 11-year-old in Washington, DC
Another Black Lives Matter Mural Defaced in Less Than a Week, This Time in Illinois
Drivers target Black Lives Matter protesters in 'horrifying' spate of attacks
'People can't ignore it anymore': Across the country, minorities hit hardest by pandemic
---
Teenager draws praise after calling out parents over 'disrespectful' household rules: 'Can anyone relate?'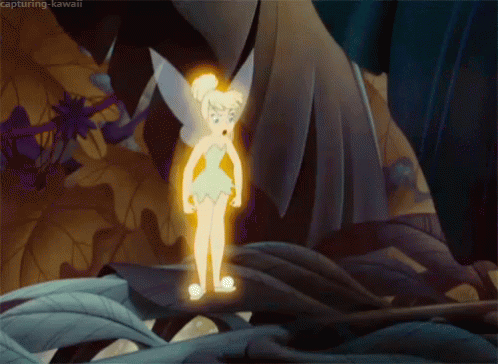 A teenager is earning plenty of praise after creating clips criticizing the seemingly contradictory ways some parents enforce household rules.

The clips, shared on TikTok by a user named Myah Elliott, are part of a series she calls "Things Parents Need To Understand." In her videos, the 19-year-old shares her experience navigating common clashes kids have with their parents — ranging from bedroom privacy and curfews to eating your vegetables.

One particularly popular video, which has earned more than 650,000 views, features Elliott complaining about her parents' apparently hypocritical stance on household chores.
---
Man kicked out of sick parents' house after partying on Fire Island amid COVID-19 
Giancarlo Albanese, the unapologetic man who flocked to Fire Island Pines last weekend — and posted a photo of a large, maskless all-male rave he attended with the caption "Fuck your mask … Fuck your vaccine" — has reportedly been booted from his parents' house over his failure to keep it socially distant.

Queerty reports that a man who claims to be Albanese's brother responded to that Instagram upload, which itself drew a number of inflammatory comments from Instagram users, telling him to scram.

"Find a new home because you're not welcome at the one you currently live at," he wrote. "Complete disrespect for [Mom] and Dad's lives, both who are very weak. Mom has Chemo on Friday and you're out doing this shit? Go live off on your own and not under your [parents'] roof and you can do whatever you want."

In a nearly 14-minute video rant posted Wednesday to his Instagram profile, Albanese — an admitted conspiracy theorist — wouldn't apologize for his actions. The clip makes no mention of his eviction, but he says he has "nothing to be sorry about," and the same goes for the "hundreds of thousands, if not millions" of people who went out to celebrate July 4 last week.

"The world has been consumed by mass hysteria and paranoia on an unprecedented scale right now," he says, adding that he refuses to fall for it. "We're not going to fall for the lab-made virus, we're not going to fall for the mass-media marketing campaign that's been going on because it's all bullshit, every single ounce of it."
Duo arrested after refusing to wear masks, coughing on Walmart employees
Man confesses secrets to wife in coronavirus-triggered manic episode
Nashville's Youngest Coronavirus Victim Was Uninsured, Delayed Care for Days
Virginia Man Assaults Coffee Shop Owner After She Asks Him to Wear Mask
Airline passengers are finding 'creative ways' to remove masks, American pilot says
New York City rents slide as vacancies hit a record
Hollywood production craters as coronavirus halts most filming
---
Georgia teen charged with killing her 66-year-old grandmother 
A Georgia teen has been charged with murdering her grandmother, authorities said.

Alisha Kianna Pompey, 17, was arrested early Monday after Fayette County deputies found the teen's grandmother, 66-year-old Dorothy Pompey, dead in the family's residence at the Four Seasons Mobile Home Park, The Citizen reports.

Deputies were sent to the location for a medical call, but investigators determined domestic violence factored in the elderly woman's death, Sheriff Barry Babb told the newspaper.
Man Who Killed Seattle Protester Charged With Homicide, Reckless Driving
Attorney blasts DA for saying use of force in Akbar Rogers' arrest was justified
Hit-and-run driver who plowed into protesters at anti-lynching rally arrested in Indiana
Five People Arrested in Pop Smoke Murder Investigation
Zion Williamson Accused of Accepting $400K for Marketing Rights While at Duke
Man shot after gunfire erupts in Bronx street following argument
29-year-old man fatally shot on Upper West Side
Calif. Girl, 13, Was Allegedly Killed After Resisting Sexual Advances of Man She Talked to Online
One Day After Mocking 'Right-Wing' Media For Reporting On Crime, CNN's Cuomo Admits Homicides Are Rising – But Blames It On States Reopening
---
'We met a Karen': Black and Latino residents film woman accosting them for using their neighborhood pool who demands their address because she doesn't recognize them 
An unknown woman has been filmed demanding that two black and Latino residents prove they live in the neighborhood by giving her their address.

The video, filmed in North Carolina earlier this week, shows a white woman questioning two people that she doesn't recognize, accusing them of trespassing into her neighborhood to use the pool - despite the fact they also live there.

In an apparent racial dispute the woman, dressed in yellow and holding her phone up as if about to make a call, shouts: 'I know everyone who lives here.'
EXCLUSIVE: Enraged man brandishing a gun chased down five vandals caught spray painting 'f**k Trump' and 'BLM' on the home of California couple charged with painting over Black Lives Matter mural
Black Lives Matter group conflicts with Catholic Church teaching, Washington bishop says
Incidents at 2 NYC brokerages outrage Black agents, staff
'WeWorking while Black': Ex-employees allege racial discrimination
Neo-Nazis Are Running Out of Places to Hide Online
A high school baseball player in Iowa faced racist taunts — 'You should have been George Floyd' — during a game. His family wants the incident to spark rule changes addressing hateful jeering in sports.
Addison Rae Easterling's Apology For Supporting
Republican city councilor starts anti-LGBT tirade during meeting but decides it's too much effort
Fashion Retailer Shein Pulls 'Swastika Pendant Necklace' from Site Following Social Media Backlash
---
BREAKING NEWS: Death of Robert Fuller, 24, who was found hanging from a tree in a California park last month is ruled a suicide 
The death of Robert Fuller, who was found hanging from a tree in a Southern California park last month, has been ruled a suicide.

Sheriff's Commander Chris Marks said Thursday that the investigation revealed Fuller, 24, suffered from mental illness and took his own life early on June 10 in a park near City Hall in Palmdale, a community of about 150,000 people north of Los Angeles.

At the time his body was found, deputies found no evidence of a crime and an autopsy conducted the next day resulted in an initial finding of suicide.
Salt Lake City cops will NOT face charges for fatally shooting 22-year-old in the back 34 TIMES as he ran away because it 'was justified' under Utah law
---
Glee star Naya Rivera, 33, is missing and presumed dead after her four-year-old son was found alone in a boat on Lake Piru and told cops 'they were swimming but she didn't get back on board' 
Actress Naya Rivera is presumed dead after her four-year-old son was found alone in a boat on Lake Piru in California on Wednesday afternoon.

The Ventura County Sheriff's Department said in a release that they began searching for a presumed drowning victim at the reservoir at around 1pm.

The Glee actress is said to have arrived at lake and rented a pontoon boat, taking her son out aboard.
No, Glee is not cursed. Please stop saying that.
'Glee' star Naya Rivera shared chilling message days before disappearance
The Glee Curse: How TV's cheeriest show has been plagued by tragedy and scandal... including drug overdoses, paedophilia, suicide, domestic abuse and on-set bullying
---
'How you know you're getting old!' Dad reveals kids now use a different hand signal to show they're on the phone, after abandoning the pinky-and-thumb action used by older generations
Phones have evolved quite a bit over the years, with today's smartphones completely different from early cell phones and landlines.

So with the look and shape of phones changing so dramatically, it seems it was only a matter of time before the universal gesture for talking on the phone — pinky and thumb up, three middle fingers down, hand held up to the face — became unrecognizable to younger generations
---
Marine who played wide receiver in college catches a three-year-old boy thrown from a burning building by his mother before she died in the fire
A former Marine and college wide receiver was able to catch a three-year-old boy thrown from burning building by his mother, dramatic cellphone footage shows.

Phillip Blanks, 28, ran to the home in Phoenix on July 3 barefoot after hearing calls for help and was able to save Jameson Long from the flames on the third floor balcony.

He told ABC it was all 'instinct', adding: 'There wasn't much thinking. I just reacted. I just did it.'
---
High-Risk Florida Teen Dies of Coronavirus After Going to 100-Person Church Party 
The Fort Myers, Florida community mourned after a local teen died of complications from the new coronavirus, COVID-19, at the end of June. Carsyn Leigh Davis, 17, had already battled several illnesses in her short life, including cancer and an autoimmune disorder, but it was COVID-19 that led to her death on June 23.

But a newly-released report from the medical examiner, shows a different side of her death. According to the report, Davis contracted COVID-19 after attending a 100-person party at First Youth Church, where attendees were not required to social distance, and she did not wear a mask.

And after Davis developed COVID-19 symptoms, her parents treated her at home, waiting nearly a week before taking her to a hospital. Her mother, a nurse, and a man identified as her father in the report, a physician assistant, gave Davis azithromycin and hydroxychloroquine, the malaria drug touted by President Donald Trump as a COVID-19 treatment despite warnings from the Food and Drug Administration that it caused virus patients to die more rapidly.
DaBaby Plays Indoor Show Where There Didn't Seem to Be Social Distancing or Many Masks
Survey: 3% Of Americans Moved Due To The Pandemic
Country's largest retailers want mask mandate
Black Friday as we know it is finally dead
---
Black Americans report hate crimes, violence in wake of George Floyd protests and Black Lives Matter gains 
When it comes to families, a viral video shows a white woman pointing a gun at a Black family in a Michigan parking lot and a Black Muslim woman and her two children allegedly had a gun pulled on them by their neighbor in Washington state.
Three people killed, cop injured in Florida shooting over 'dangerous' dog
Video shows fatal restraint of Cornelius Fredericks, 16, in Michigan foster facility
Comedian Rickey Smiley reveals his daughter was shot twice and hospitalised in Houston road rage shootout
All-white Mississippi county board votes to keep Confederate statue standing in their city square, claiming its removal would do nothing to help ease racial tensions
'The Five' rips CNN's Don Lemon for dismissing Terry Crews in heated interview
Michigan drivers met with startling billboard message: 'Driving while Black? Racial profiling just ahead'
Suspect arrested in connection to vandalized Palm Springs community center
2 Birmingham teens, man charged in deadly shooting at Riverchase Galleria mall in Hoover
Car drives into protesters at rally for the Black victim of an 'attempted lynching' in Indiana
---
'Dad's been shot, I don't know where I am': Boy, 15, finally gets through to rescuers on his phone with one percent battery left as he spends 30 hours in the Sierra Nevada forest to escape gunman who killed his doctor dad in ambush
A 15-year-old boy whose dad was shot dead in a random ambush attack while they were offroading managed to escape the gunman and survived alone in the forest for 30 hours before he was rescued.

Jack Gershman had to hike for an hour through a Sierra Nevada forest to get signal on his cellphone and managed to call for help with just one percent battery remaining after a gunman killed his 45-year-old father Dr Ari Gershman.
PICTURED: Girl, 11, who was gunned down with her father, 55, after their 82-year-old neighbor grabbed his two pistols and opened fire because he was angry his dog was declared dangerous
National Park ranger shot dead unarmed man, 25, after he stopped him for speeding, 'waited 16 minutes to give him first aid and left his body in the desert overnight'
---
MISSOURI ASSAULT

Sucker Punch on Dancer

GETS MAN CHARGED WITH 2 FELONIES
The victim's mom, Stephanie Hagler, tells TMZ ... she hopes once Moore's arrested, nobody posts his bail. In a perfect world, Moore wouldn't get bail. That being said, she says, "I appreciate the police department for taking the case so seriously, and I know my son appreciates it too. I don't think I will feel any relief until he is arrested. As of now it's just words on paper there hasn't been any real consequence."

The man who shot the video, Micheal Curry, tells us Moore MUST be arrested because "anyone who's willing to hit a kid like that, there's no telling what they're going to do next."

The scumbag who sucker punched a 12-year-old boy dancing on a sidewalk has been charged with 2 felonies, but cops are still searching for him.
A Black Lives Matter Protester Was Injured After A Car Struck Her And Sped Away With Her On The Hood
VIDEO: Black Lives Matter activists — triggered by AR-15 giveaway — physically attack church members
Suspect charged in fatal shooting of 7-year-old Chicago girl Natalia Wallace
Ala. Detective Had Restraining Order Against Ex Who's Now Accused of Fatally Shooting Her
Pregnant Woman Shot on Minneapolis Street Dies in Hospital Where Baby Is Delivered
SEE IT: Gunman opens fire at rival as child scrambles to get inside Brooklyn NYCHA apartment building
Calif. Girl, 13, Went Missing Last Week, and Suspect Is Arrested on Murder, Sex Assault Charges
Suspect Arrested in Death of Arkansas Trans Teen Brayla Stone
EXCLUSIVE: Black man who was put in a chokehold by a New York cop is arrested and charged with a hate crime for attacking a gay couple with a box cutter, spewing homophobic slurs at them and trying to snatch their Vuitton bag
---