Gay+
---
Welcome to Errattic! We encourage you to customize the type of information you see here by clicking the Preferences link on the top of this page.
3 Sisters Abused Elderly Dad Because They Claim He Was 'Unfaithful' To Mom, The 'Queen Of God'
Three upstate New York siblings abused their elderly father ?— both mentally and physically ?— for years because they claimed God told them he was unfaithful to their mother.
---
This daycare rejected a child because of her lesbian parents
When Brittney Ready and her wife Stacey enrolled their youngest daughter Callie in the daycare program of Parkview Christian Academy of Waco, Texas, they hoped their child would continue being raised in the Christian faith, just like they'd done at home. Instead, Callie was rejected because her parents are lesbians.

In a public Facebook post, Brittney wrote that the school called she and her partner in when they had an opening for their daughter.

Brittney said, "With excitement we went in this afternoon ready to see the place and get her started. The director was super sweet and welcoming to us and Callie! We go to leave with paperwork in hand only for the administrator to call us into his office to let us know that he heard that Stacey and I are "mates" (first off we aren't animals) and because of that they cannot welcome her (Callie)."

When Brittney asked why her child was no longer welcome, the administrator reportedly said, "bylaws are bylaws" and that the school's Christian faith disallowed the school from accepting Callie.
---
Tours canceled of Catholic priest who linked autism to homosexuality 
A Catholic priest who linked autism to homosexuality has canceled his upcoming Australian tour. Church authorities canceled his tours in Ireland and Canada also canceled his tours.

Father Dominic Valanmanal from India was scheduled to appear at a five-day retreat in the southern city of Melbourne.

Syro Malabar Eparchy of St Thomas the Apostle in Melbourne had planned to host the retreat. It announced the cancellation but did not give a reason for it.
Pastor said he was 'sucking demons' out of men he sexually assaulted
EXCLUSIVE: HOUSE REPUBLICANS ARE PRESSURING AMAZON TO SELL BOOKS ON GAY CONVERSION THERAPY
Christian dressmaker refuses service to lesbian couple, but offers to convert them instead
A man viciously beat a lesbian couple while calling one of women 'a dude'
First they burn the books. Then they kill people. History has shown us this repeatedly.
Magazine to give out 'LGBT-free zone' stickers to readers
---
"A LOT OF POWERFUL PEOPLE...COULD GO DOWN": THE JOURNALIST WHO PUBLISHED JEFFREY EPSTEIN'S BLACK BOOK AND JET PASSENGER LOGS COMES IN FROM THE FRINGE
With Jeffrey Epstein denied bail and prosecutors building their case in his sex trafficking indictment, one of the next shoes to drop—possibly many shoes—will invariably be: Who within Epstein's social orbit might be implicated in the scandal one way or another? As someone involved in litigation against Epstein told my colleague Gabriel Sherman earlier this week, "It's going to be staggering, the amount of names. It's going to be contagion numbers."

Ever since Epstein's arrest on July 6, there's been growing scrutiny of his vast network of rich and/or famous and/or powerful friends and acquaintances—or former friends and acquaintances, as it were. There's a road map to that network in Epstein's now-infamous black book, filled with many bold-faced names, phone numbers, and addresses, from Donald Trump, Bill Clinton, and Ehud Barak to Alec Baldwin, Ralph Fiennes, Mick Jagger, and even Courtney Love. "It is a mosaic of Epstein's social contacts," the investigative journalist Nick Bryant told me.

Bryant first got his hands on a copy of the black book in 2012, after the feds caught Epstein's former house manager trying to peddle it for $50,000. At the time, Bryant was shopping a feature on Epstein, without success. "My Epstein article would focus on the government malfeasance that enabled Epstein to skate on scores of child abuse charges," Bryant wrote in a pitch he submitted to various editors, "and I would also look into covert ties that the government may have had with Epstein. Moreover, the little black book opens up multiple vistas of investigation, and I would attempt to amass sufficient corroboration on some of the power broker perps who molested these girls."
---
Queer Teen Murdered Hours After Coming Out as Bisexual 
On Saturday July 13, aspiring Instagram influencer Bianca Devins came out as bisexual as part of a Q&A with her followers. The next day she was murdered.

Devins, 17, met Brandon Andrew Clark, 21, on Instagram and the two started a romantic relationship. According to police reports, after attending a concert together in New York City on July 13, the pair returned to Utica, New York and broke into an argument, which ended with Clark murdering Bevins, partially decapitating her with a knife and calling 911 to confess to the crime. When police arrived on the scene, Clark stabbed himself in the neck with the same knife he's used to kill Bevins, laid down across her body and began taking photos of himself with her corpse.
Arrest Made in Death of D.C. Trans Woman Zoe Spears
---
Woman Burns Children Alive, Kills Self After Being Beaten By Husband 
A woman set her two children on fire before killing herself after her husband beat her up. The incident took place Wednesday in Ghaziabad, a city in the Indian state of Uttar Pradesh.

Police said the woman, in her 30s, poured a combustible liquid on herself and her two children. She then set herself and the young children on fire. While the woman and her 2-year-old daughter died, her 6-year-old son was able to escape and is currently being treated for burn injuries at a hospital.

Local police were informed about the incident by the neighbors. Police arrived at the scene and rushed the three people to the hospital where the mother and daughter were declared dead. Police officer Naresh Kumar Jadon said the boy was in very critical condition.
Man charged with killing girlfriend, 3 children in Georgia
Drunken Dad Arrested After Allegedly Throwing 5-Year-Old Son Into Ocean to 'Teach Him to Swim'
---
Cameron Boyce's death shines a light on fatal stigma
The death of Cameron Boyce, the talented Disney actor who according to his family died in his sleep following a seizure at the age of 20, resonates deeply with the experiences of so many other families who have lost their loved ones to Sudden Unexpected Death in Epilepsy (SUDEP). Boyce's family has said his fatal seizure was the result of epilepsy, and while Boyce's final cause of death has yet to be determined, his tragic loss is a reminder that every year, about 1 in 1,000 people with epilepsy suddenly die. Among those whose seizures are not controlled by medicine, the rate rockets to a stunning 1 in 150.
---
Monster who left baby girl needing surgery after 'severe' sex attack jailed
A monster who left a 1-year-old girl needing surgery after a "severe" sex attack, and then tried to blame her mom, has been jailed.

Alan Kusz, 43, commit the vile offense at the 14-month-old infant's family home in Ayrshire, Scotland, in April 2018, the High Court in Glasgow heard.

The court also heard how Kusz then tried to blame the infant's mother for the injuries, which a doctor disturbingly described as the "most severe" he had ever seen.

When cops apprehended Kusz, who was often in the company of the child and her mom, he said that he had left the baby and her mother one evening to walk his dog.

He claimed he only returned when he heard the girl "screaming."
Another man says he was sex slave at Bronx juvenile detention center
Subway creep busted after someone recognizes his smiling photo
Uber driver busted for sexually abusing young passenger
Court acts against judges for remarks in sex assault cases
---
R. Kelly indicted by feds, arrested; read the indictment here 
Singer R. Kelly faces nine counts of enticing a minor, three counts of child pornography and one count of obstruction of justice in a federal indictment unsealed Friday in Chicago. Other criminal charges were unsealed in New York.

Derrel McDavid and Milton Brown, former members of Kelly's entourage, also were named as defendants in the Chicago case.

The conspiracy count mentions five minors, saying Kelly "engaged in sexual contact and sexual acts" when they were under 18.

It also says four videos "depict Kelly engaged in sexual contact and sexual acts" with a girl under 18.
R. Kelly ordered held without bond on sweeping new federal charges
---
He was beaten after being called anti-gay slurs. Now his picture is going viral. 
A gay man was was severely beaten by homophobic attackers, and a picture of his injuries is being shared widely on Facebook.

Ryan Williams, 22, said that he and his friends were going to a McDonalds in Preston, England, early in the morning this past Saturday when some people shouted anti-gay comments at them.

"There was a group of people nearby in the street and they started calling me and my friends gay," he told the Mirror.

"We went over and told them it's not okay to say things like that."

The other group of people didn't take kindly to being told to not be homophobic, so one of them hit Williams in the back of his head as he walked away.
A man cut off his gay son's earlobe to mark him as an 'abomination'
Queer teen murdered, partially decapitated in New York
Bullied gay teen convicted of manslaughter in Bronx school brawl
---
MILEY CYRUS WON'T HAVE CHILDREN BECAUSE 'THE EARTH IS ANGRY'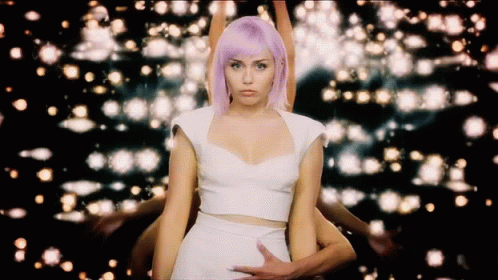 The "Mother's Daughter" singer said the planet has been depleted and that she will not have children "until I feel like my kid would live on an earth with fish in the water".

"We've been doing the same thing to the earth that we do to women. We just take and take and expect it to keep producing. And it's exhausted. It can't produce," the 26-year-old said. "We're getting handed a piece-of-shit planet, and I refuse to hand that down to my child.
---
Slain Grammy-Winning Musician Was Choked for 30 Minutes While Girlfriend Allegedly Punched Him 
Two people have been indicted in the Bronx for their alleged roles in the slaying of Grammy-winning jazz drummer Lawrence Leathers, whose body was discovered last month in the stairwell of an apartment building.

Grand jurors returned indictments against Lisa Harris, described as Leathers' girlfriend, and Harris' friend, Sterling Aguilar, charging both with single counts of manslaughter and criminally negligent homicide.

Prosecutors allege Leather, who was 37, died on June 2 during a fight with Harris in the Bronx apartment they shared.

Aguilar, 29, allegedly held Leathers in a chokehold for approximately 30 minutes as Harris, 41, sat on his chest and punched him several times in the face, according to prosecutors.
Teen allegedly stabs brother to avoid long car trip with him
---
Proponents of the #MeToo movement can't have it both ways
When a 2017 report surfaced about a statement Vice President Mike Pence made about choosing not to dine alone with women who aren't his wife, Karen, the progressive left scorned him for it.

See how 2 Germans are disrupting the hearing aid industry with tiny device
The left said this rule Pence abides by creates a disadvantage for women, especially in politics, and they were baffled by it.

The left accused him of assigning "ulterior motives to women," who they said just wanted to be heard.

The left then conjured hypothetical scenarios in op-eds in which the roles were reversed, and women were the ones in positions of power refusing to dine with men who aren't their husbands – all to lambast his "moral rigidity."

But is Pence's decision to not dine with a woman who isn't his wife really that bad, considering all the complexities men and women face in their interpersonal affairs today, and not just regarding work but dating in general?
---
Gay-Supportive Priest Accused of Sexual Misconduct, Suspended 
An LGBTQ-supportive Roman Catholic priest in New York City has been suspended from his ministry due to an allegation of sexual misconduct.

The Rev. John Duffell "has been directed not to publicly exercise his priestly ministry due to an allegation from the past that he abused his position of authority in a violation of his promise of celibacy," Cardinal Timothy Dolan, archbishop of New York, wrote in a July 1 letter to Duffell's parishioners at the Church of the Blessed Sacrament, the Catholic News Agency reports.

Court sides with student expelled from university over homophobia
Christian school teacher who scolded girls to be modest was molesting male students
Archdiocese removes prominent Detroit priest from pulpit
Pittsburgh Catholic Diocese places deacon on leave over allegation
---
Teen viciously attacked by 10 homophobes with knuckle dusters after defending friend 
A 17-year-old boy was hospitalised after defending his friend from a group of anti-LGBTQ thugs.

Jack Roberts – from Thrybergh in Rotterdam – was with his girlfriend and four others when a group of ten men started launching homophobic remarks at them. After he gained their attention, Jack was punched, kicked and stamped on.

One of the attackers reportedly used a knuckle duster, which left Jack with several marks on his body and face. He was later rushed to hospital and his family were alerted by the police.

Authorities took statements from his friends and others who witnessed the attack.

Jack's mother, Jodie, uploaded photos of his injuries on Facebook, alongside the caption: "To the absolute bastards who jumped our boy last night, I bet your parents are so proud of you! Jack wouldn't hurt anyone."

She later revealed that Jack had only known the boy the abuse was directed at for about two hours, but he defended him because he knows "right from wrong", adding: "I am so proud of him for trying to protect someone else."
---