Gay+
---
Welcome to Errattic! We encourage you to customize the type of information you see here by clicking the Preferences link on the top of this page.
JoJo Siwa responded to and dismissed accusations of blackface in one of her music videos 
JoJo Siwa is the latest YouTuber to face allegations of racism after some followers said a young actor in her latest music video, for her song "Nonstop," was performing in blackface.

The video, which is set in a circus, features dancers dressed up as all sorts of animals. One of the dancers, a young white girl, is seen in close-up early in the video with brown makeup and what appear to be monkey ears. The comments on the video have been disabled.
Former Mayor Resigns After Comparing BLM Protesters to Monkeys in FB Post
Bernie Ecclestone says 'in many cases black people are more racist than white people'
TikTok Pride event shut down in minutes after homophobes and racists target LGBT+ creators with hate
---
A very important investigation into whether Zac Efron is actually "living" in Byron Bay.
Rumours have been swirling this week the Hollywood actor, 32, has been riding out the coronavirus pandemic in the coastal town.

There have been several reported 'sightings' of Efron around Byron Bay, but so far there has been no... proof.

Efron was last spotted by paparazzi in Los Angeles on January 25, and in February he was in California to film The Great Global Cleanup for Discovery Channel, but his location since then is unknown.
---
The 'anti-racist' drive to turn schools into woke propaganda mills
School will be a very different place next academic year. Classes will be less full; desks, rigorously sterilized. And if the education establishment has its way, teachers will be aggressively woke.

Education Week's "Classroom Q&A" blog tells teachers: "As Dr. Ibram X. Kendi would say, there is no 'not racist.' There is only racist and anti-racist. Your silence favors the status quo and the violently oppressive harm it does to black and brown folk everywhere."

Anti-racism, in this worldview, doesn't mean equal treatment of others; it is an all-encompassing ideology that demands constant questioning of one's own actions and motives and those of others.

For its part, the National Committee on Social Studies' Early Childhood/Elementary Community has promised to overhaul content, explaining that "to stop the .?.?. systemic pattern of dehumanization . . . we need to start early. WE, as educators, and family members, need to flood our children with counter messages. . . . Messages that show #BlackLivesMatter. .?.?. It is essential to elevate that message until there is no racial inequality in economic opportunity, no racial inequality in education, no racial inequality in incarceration rates and no brutality from police and others."
---
'Everybody's Life Matters': Muhammad Ali Jr. Emerges From the Sunken Place to Say His Father Wouldn't Have Supported Black Lives Matter
47-year-old Muhammad Ali Jr. must have been too busy attending house negro support groups to read up on what his father stood for regarding the mattering of Black lives, because he's out here telling the media that the Black Lives Matter movement is "racist" and that his father was more of an "All Lives Matter" type of guy and wouldn't have supported it.

In a recent interview, Ali Jr. told the New York Post that his father "would have said, 'They ain't nothing but devils.' My father said, 'All lives matter.' I don't think he'd agree."

"It's not just black lives matter, white lives matter, Chinese lives matter, all lives matter, everybody's life matters," he continued. "God loves everyone. He never singled anyone out. Killing is wrong no matter who it is."
---
Why China's hip-hop stars are staying silent on Black Lives Matter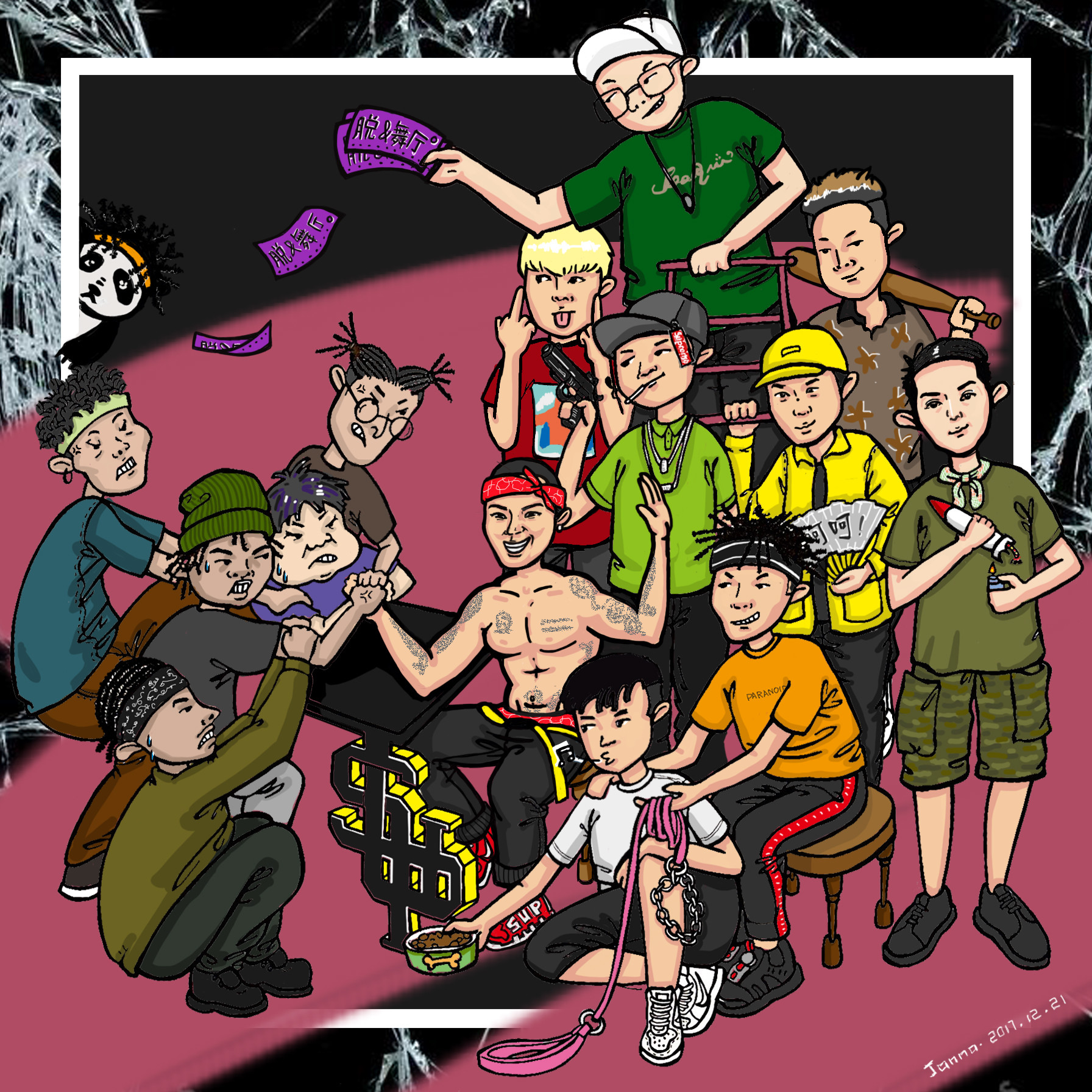 After a 2017 rap show got a generation of China's youth hooked on hip hop, the musical genre has created dozens of Chinese stars and, along with them, billions of streaming views.

But despite their enthusiasm for a culture that originated in the African-American community, Chinese hip-hop stars and their legions of fans have largely stayed silent on the Black Lives Matter movement, which has swept across the world after the police killing of George Floyd, an unarmed black man, in Minneapolis.

Sun Bayi, a Beijing-based rapper, said he was not in a position to comment on the Black Lives Matter movement.

"I know racism in theory, but it's hard to empathise with it," said the rapper, whose favourite artists are Eminem and the Notorious B.I.G. "I'm not black. I have never lived in America. What can I say about it?"
---
Hulu's Love, Victor is caught up in the mythology of white gayness
In spite of the varied histories of the irreparable contributions of Black people, Indigenous people, and people of color to queer liberation and artistic production, whiteness continues to be the implied standard for LGBTQ people in film and media. Such a bar begins to coalesce into a potentially poisonous political project of homonormativity, an ideal of queerness that still subscribes to systems and institutions that privilege white, cisgender, middle class, heterosexual presenting queer people at the expense of queer and trans people who are not afforded the same liberties due to institutional and systemic injustices (coined by scholar Lisa Duggan). White gays, whatever their occasional usefulness, have long been inclined to throw others under the bus.
---
George Floyd riots damage just civil rights cause
When it comes to race relations, anyone who thinks rioting is the answer doesn't grasp the question. Burning, looting and committing mayhem doesn't bend the moral arc of the universe; it breaks it.

Peaceful protests over George Floyd's killing have been overshadowed by images of rage-fueled violence and destruction. Resorting to rioting is strange because there is little disagreement that Floyd's death in custody was senseless and criminal. Few defend the police who were responsible; they were quickly fired, one has been charged with murder, and the Justice Department has opened an investigation into the tragedy. Everyone is on the same side of this issue.

Yet rioting sparked and spread. There is no rational purpose behind people burning buildings, torching cars, breaking windows, spray-painting obscenities and the other actions that have left city blocks looking like war zones. Some say these are expressions of anger and frustration, and maybe so, but they are also unjustified, foolish and counterproductive. While peaceful protesters are trying to create sympathy and build understanding, the rioters have undone that effort with flying bricks and flaming city blocks.
---
Stephen Fry praises ancient Greek mythology for portraying same-sex love as being 'just part of the joy of life' 
Stephen Fry has praised ancient Greek culture for portraying same-sex love as being "just part of the joy of life".

The actor and writer made the comments during a live broadcast as part of the digital Hay Festival and said Greek myth presented same-sex love as nothing special.

"We are aware that Hollywood is unlikely to spend too much time over that nature of things, and yes that is a pity, but on the other hand, the beauty of Greek culture is that it didn't make anything particularly special about LGBT+ relationships," Fry said during his digital appearance at the festival.
Homosexuality in Ancient Greece - One Big Lie?
Recognition Of Same Sex Unions
---
Truth hurts! People reveal what they REALLY think about their partner's looks in shockingly honest confessions - from a girlfriend who's 'getting fat' to a boyfriend who resembles a corgi
Lovers from across the globe have confessed how they feel about partner's looks

People wrote anonymously on the secrets sharing site Whisper to reveal feelings

One confessed how their girlfriend 'looks like she has gained like 35lbs in a year'
---
My Son Told Friends He's Gay. He Tells Me He Was Joking.
Dear Care and Feeding,

My 11-year-old son has been spending a lot of time playing Minecraft with online friends. They talk (I can hear everything they say, mostly silly preteen jokes) and text, and I looked at his chat screen. I read, "Please don't say anything out loud. My mom doesn't know I'm gay."

I asked my kid why he wrote that. He said it was a joke. Then he said his account was hacked. Then he said his best friend is gay. I'm shocked. His dad and I have no problem if he's gay, and he knows it. Do I give him space? I don't want to out him (if that's what's up), but I hate that he can't talk to me. My love and feelings for him are not affected at all by whether he's gay, and I want to respect his privacy. Still, I'm hurt.

—Prying Mom
---
Ricky Gervais wants celebrities banned from New Years Honours list for NHS workers
Ricky Gervais has called for celebrities to be banned from the Queen's New Years Honours list this year in favour of NHS workers fighting on the coronavirus frontlines.

Ricky, 58, then quipped: 'I've seen people given a knighthood for services to fashion. What are you talking about, services to fashion? Services to a man who invented the mullet. Ricky has been vocally supportive of the NHS during the pandemic

'Christ, it's not that hard. People are finding cures for cancer and AIDs.'

It comes after Ricky criticised celebrities complaining about being in lockdown while the brave doctors and nurses fight to save lives.
---
Yale psychiatrist Bandy Lee: Lockdown protesters resemble "child soldiers" and "urban gangs"
A Yale psychiatrist has warned that pro-Trump lockdown protesters, who exhibit similar psychology as "child soldiers," could quickly turn into "armed troops in the streets" if the president loses his re-election bid.

Lee has also served as a project group leader for the World Health Organization Violence Prevention Alliance. She told Salon that Trump's recent call to "liberate" Democratic-led states was a dog whistle to his core supporters.

"Subconsciously, it is a loyalty test for the people," Lee said. "In Africa, where I did some ethnographic work, child soldiers would be recruited and made to kill a family member to demonstrate their allegiance to the government and not to the family. Similarly, in urban gangs in America, one may be challenged to kill a police officer to prove one's willingness to uphold gang rules over societal rules.

"When Donald Trump suggests that the virus be taken as a 'hoax', that people gather in churches or that people protest for their own sacrifice, he is actually testing people's loyalty to the 'laws' of his mind over the laws of nature, or even impulse for survival. The more he abuses them, the greater their devotion grows, since the psychological cost of admitting their mistake is ever higher — and so it becomes easier to dig a well of unreality than to see the obvious truth.
---
They say a picture is worth a thousand words, and the internet is convinced this picture says 'David Bowie fucked your dad'
That was the scene on the reddit board r/OldSchool, when a user uploaded the photo with a nonplussed caption: "My dad with David Bowie in a vacation in Greece. 1988."
---
Democratic rep says pandemic re-opening is targeted to put blacks at risk
A Democratic lawmaker said that officials were opening up businesses that blacks use to put them at risk in order to let them spend their coronavirus relief checks.

Rep. Marcia Fudge (D-Ohio) made the comments during an online videoconference in support of Joe Biden's presidential campaign.

"Let me just say very quickly on them opening things, you know they opened up the beauty salons and barber shops, the bowling alleys and the movie theaters. When they open up the Country Clubs and the tanning spas, then I'll know it's safe for the rest of us," she said.

"That's first," Fudge added, chuckling.

"Because they just opening up things that black people go to because they know we've got these checks and they want us to spend them," she continued.

"They don't care about our safety, that's why when they start to open things they go to," Fudge concluded, "then I'll understand it's time for them to open up some things for us."
---
Omar Sharif Jr: COVID-19 Has Super-Charged LGBTQ Marginalization
For generations, LGBTQ people around the globe have suffered the repressive isolation that comes from living in the closet. Locked away we were afraid to live our full and authentic lives, we held captive our innermost emotions and desires, and we feared the repercussions of coming out.

Today, one-third of the world's population is under some form of lockdown; the consequences of coming out are just too severe. A certain degree of loneliness, desperation, and anxiety has become many of our realities. You just wish you could embrace the one you love after being denied for six weeks, try waiting 10-plus years. Quarantine is a closet that we now all share.

Today we are all in the same boat. And still today, LGBTQ people are disproportionally affected. If COVID-19 was the Titanic, LGBTQ people would be on the lower decks. The LGBTQ community has a higher percentage of underlying medical conditions among its population. LGBTQ people are more likely to live in poverty and lack access to adequate healthcare, medical leave and other basic necessities. The LGBTQ population uses tobacco 50 percent more than the general population, which could makes one's prognosis considerably worse. To add insult to injury, LGBTQ people continue to face discrimination in many healthcare settings across the country.
---