Health/Food Posts Tagged as 'Nature'
---
Welcome to Errattic! We encourage you to customize the type of information you see here by clicking the Preferences link on the top of this page.
Calls for 'virginity repair' surgery to be banned
Campaigners are urging the government to outlaw "virginity repair" surgery.

Many Muslim women risk being outcast, or in extreme cases killed, if their spouses or families discover they have had sex before marriage.

And some are opting for a medical procedure in which doctors restore a layer of membrane at the entrance to the vagina.

But there are concerns a ban would increase the dangers to Muslim women by driving the procedure underground.

Vagina rejuvenating therapies 'pose serious risk'

The rise in women seeking a perfect vagina

Guidelines from the General Medical Council (GMC) state a patient's consent to undergo a procedure should come into question if it is suspected of being "given under pressure or duress exerted by another person".
---
11 brutally honest reasons millenials don't want kids
When it comes to embarking on the journey of parenthood, lots of millennials are saying, "Meh. No, thanks."

According to data from the Urban Institute, birth rates among 20-something women declined 15% between 2007 and 2012. Additional research from the Pew Research Center reflects a longer-term trend of women eschewing parenthood as the number of U.S. women who choose to forego motherhood altogether has doubled since 1970.

This trend is fascinating, in part because there's long been a taboo associated with people (particularly, women) choosing to opt out of parenthood. Women who choose not to have kids have been referred to as "shallow" and "self-absorbed," and even the pope has said the decision not to procreate is fundamentally "selfish."

In an effort to find out why so many young people are really deciding against parenthood, we solicited dozens of responses from our audience via Tumblr and Google Forms. The responses we received from people of all sexes and identities reveal that there are myriad reasons why people are opting out of parenthood — and all of them are equally valid.
---
Why woke diets featuring superfoods such as avocado and advocated by the likes of Ella Woodward are leading to a surge of distressing gut problems
The woman, in her mid-30s, looked pretty healthy, which, undoubtedly, was her goal. Sitting in my clinic – I'm a dietician at a busy London hospital – we began discussing her daily food and drink regime.

Work was busy and stressful, so there wasn't much time for breakfast, apart from some fruit or a green juice. Lunch was a salad brimming with chickpeas and roasted vegetables and topped with a sprinkling of antioxidant-rich seeds.

Yet more vegetables and maybe some 'plant protein' – beans and nuts – for dinner. She tries to limit her dairy intake, choosing lattes made with almond or soya milk.

And yet, here she was, almost doubled over with gut pain, complaining of bloating, cramps and other more embarrassing, and distressing, digestive complaints.

'I never touch junk food,' she added, hopefully.

At this point, I know I'm going to have to break some bad news. She may think her diet is exemplary but, in fact, it's the cause of her problems.

I call it 'woke' or overzealous healthy eating – consuming vast quantities of so-called 'clean' ingredients while avoiding entire food groups such as dairy, carbohydrates or meat for health or 'ethical' reasons.

And I believe this kind of trendy eating is behind a surge in cases of irritable bowel syndrome (IBS) that I, and my colleagues, have been seeing.
---
Why Does It Feel Like No One Wants To Commit? The Answer Is Simpler Than You Think
Dating is more complicated than ever right now: You can be Gatsbyed, breadcrumbed, and ghosted by your Tinder match... all in the same week. And even when a great first date gives you butterflies, knowing what to do next can be confusing AF. Luckily, in Elite Daily's series, We Need To Talk, our Dating editors break down the latest terms, trends, and issues affecting your life with their own hot takes to figure out how to navigate finding love in a world that changes faster than you can swipe left.

PSA: "Commitment" is not a dirty word. Whether the person you're talking to is "sooooo busy with work" or "honestly not looking for anything serious right now," it can feel like there's an endless list of reasons no one wants to define the relationship, and an endless number of people who will lead you on, only to break your heart. Asking someone whether or not they want to commit to you can be more nerve-wracking than interviewing for your dream job and waiting on pregnancy test results combined, and it can make finding an exclusive relationship feel next to impossible. The good news? It's not just you, and contrary to popular belief, casual hookup culture isn't the only thing to blame.
---
I Live With Six Brothers. I Have Sex With Two of Them. It's Fine, They Know.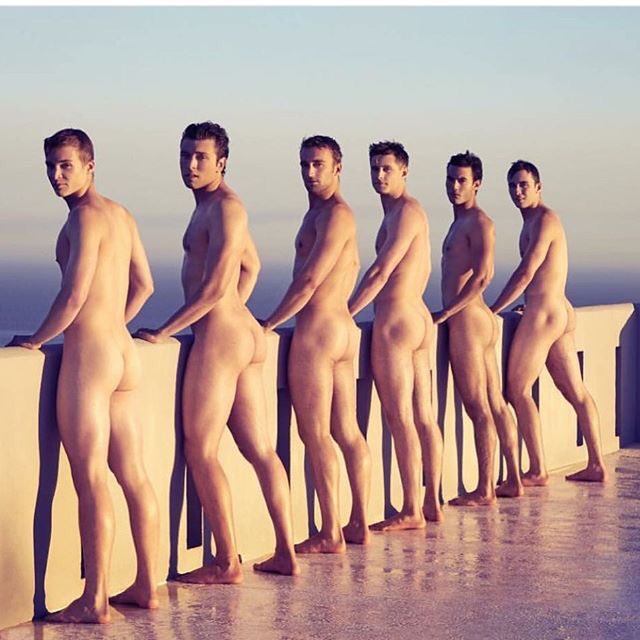 Dear How to Do It,

I (a man) live in a large house along with six brothers, all adults and close to each other in age, two of whom I am having sex with. I am naturally much closer to them than the other four. "Yarin" and "Ferdinand" are both fully aware that I have sex with both of them. With the exception of occasional flares of jealousy on Ferdinand's part (based in insecurity; we're working on it), it seems to suit all of us very well. The house we share the rent for is large enough that I'm sure the other four brothers don't know about the sex.

The problem is that I don't know what to call this arrangement, even to myself. I'm often uncomfortably aware of just how unconventional it really is. When with one or both of them in public, I don't know how to answer when people ask what Yarin and/or Ferdinand are to me. Yarin usually answers that we're friends, which I don't mind. Ferdinand has brazenly answered that I am his boyfriend whom he shares with his brother, which I DO mind. That part isn't anyone's business! Ferdinand is somewhat hurt by this, as he is openly affectionate with me in public and expects reciprocation, but I'm a quiet person, while there are Mardi Gras parades more reserved than Ferdinand. My sex life is absolutely not the business of random strangers. Should I follow Yarin's lead and just say we're friends? And can I tell Ferdinand to cool it in public?

—Oh, Brother
---
Tacos, anyone? Iguanas are falling from trees, and people are selling the meat online
Mango season may be months away, but if you live in South Florida today, your trees may be ripe for the picking — of iguanas.

Iguana meat, dubbed "chicken of the trees," started showing up on Facebook Marketplace overnight, as the temperature dipped into the 40s. The green iguanas are an invasive species, stunned lifeless by South Florida's occasional cold snaps, and they die if the chilly weather holds. The National Weather Service even tweeted to watch out for falling iguanas.

That apparently makes them easy pickings for backyard harvesters.
---
Man strangles coyote after animal attacks his child during family walk 
KENSINGTON, N.H. – A coyote attacked several people within hours Monday before being killed by a local man after the animal tried to bite his son, according to Kensington police.

Kensington Police Chief Scott Cain said the man was walking with his family on Phillips Exeter Academy's Red Trail on the Kensington-Exeter line when the coyote appeared and attacked the family's young son.

Cain said the coyote was only able to bite the child's jacket before the father grabbed the animal and strangled it to death. However, in the struggle, the father was bitten and he had to go to the hospital to receive rabies shots, Cain said.
Mountain lion attacks and injures child in Orange County wilderness park
---
The Most and Least Physically Active U.S. States
New government research paints a dire picture of Americans and their exercise habits. Across all 50 states, at least 15 percent of adults reported being physically inactive, while in some areas of the country, nearly 50 percent of adults said they got no form of exercise.

The research is based on four years of survey data (2015-2018) collected by the Centers for Disease Control and Prevention and was published Thursday on the CDC's website. The telephone-run survey asked people if they had participated "in any physical activities or exercises such as running, calisthenics, golf, gardening, or walking for exercise" in the past month, outside of any work duties. Those who said no were classified as inactive.
---
Latest Data Confirms Anti-Vaxxers Are Winning: Measles Is On the Rise
If you thought that measles episode of The Brady Bunch was hilarious and that measles is just such a cute old-timey virus, then you'll be happy to hear: Measles is back! Thanks to the efforts of down-home anti-vaxxer folk, we're now officially living in a world that has more cases of measles since 1992. Nostalgia for the '90s is out of control! We should have resurrected Nirvana, not measles. RIght?
---
Two Houses Is Better Than a Divorce
Getting married is like voluntarily committing oneself to ride a tandem bike forever with no real destination. When one person gets tired, the other has to pedal harder or the entire operation collapses, and most divorce proceedings are just both partners yelling that if the other had pedaled hard enough then the bike would still be moving. Perhaps the appeal of living apart together (LAT) is avoiding this pressure for married couples to constantly synch up and operate in tandem rather than operating as separate entities that come together when it suits. LAT seems like an ideal solution for many of the problems that arise over the course of a marriage, affording the opportunity to be responsible for one's own bike without having any reason to critique anyone else's peddling.
---
Scientists use stem cells from frogs to build first living robots 
Be warned. If the rise of the robots comes to pass, the apocalypse may be a more squelchy affair than science fiction writers have prepared us for.

Researchers in the US have created the first living machines by assembling cells from African clawed frogs into tiny robots that move around under their own steam.

One of the most successful creations has two stumpy legs that propel it along on its "chest". Another has a hole in the middle that researchers turned into a pouch so it could shimmy around with miniature payloads.

"These are entirely new lifeforms. They have never before existed on Earth," said Michael Levin, the director of the Allen Discovery Center at Tufts University in Medford, Massachusetts. "They are living, programmable organisms."
---
Would you give up having children to save the planet? Meet the couples who have
When people ask her if she has children, Münter, who is 44, has a prepared answer: "No, my husband and I are child-free by choice." Saying child-free, she argues, doesn't imply you are deprived, as the more standard "childless" might. And by letting them know it isn't a sad topic to be avoided, she says, "it opens up the door for them to ask: 'Oh, that's interesting, why did you choose not to?'" Münter wants to move the awkward topic of overpopulation into the mainstream. "The more we talk about it, the more comfortable people will feel talking about it and then, maybe, things will change."

For too long, she feels, the issue has been swept under the rug. "We can talk about emissions and climate change, but talking about population gets such an emotional reaction."

The last thing she wants to do is make parents feel guilty, or to shut them out of the conversation. Procreation, after all, is natural. And if you have two children, you are only replacing their parents, rather than adding extras. But if you're not yet a parent and can't suppress your parental instincts, says Münter, "my ask is that you consider adopting one of the 153m orphan children that are already on the planet and need a home. Or, if you are dead set on having your own, my hope would be that you just have one and then if you want more, adopt." Ultimately, she says, "your kids and your kid's kids will be the ones who benefit from humans deciding to slow down our rate of growth. It will slow down climate change, ocean acidification, cutting down the wild places."
---
What Today's Teen Boys Really Think About Sex, Toxic Masculinity, and #MeToo 
Conversations around toxic masculinity, consent, and the ways boys are taught about sex and relationships are extremely prevalent today. How have these conversations affected boys' real lives? Or are they still dealing with the same trappings of masculinity and rape culture that they were 10 years ago?

Boys still brag a lot about how they "never cry."

Brené Brown calls emotional vulnerability the secret sauce that holds relationships together. So, if we cut boys off from the ability to feel or express that, we're basically cutting them off from the ability to have, establish, and engage in healthy relationships.

I started noticing how often boys used 'hilarious' or something being 'funny' — those were the words they used — when what they really meant was that something was disturbing, that it violated their morals, that it was reprehensible, that it disgusted them. Hilarious or funny were a default position. If you see something as hilarious when you don't know how else to respond to it, then you won't be targeted or mocked.

It's another way that boys are disconnected from what they truly feel. Their heads are disconnected from their hearts. Among other things, that also undermines their compassion for the target of whatever is hilarious, which, in a situation of sexual misconduct, is a girl. I noticed some of the really high profile assault cases with high school boys as the perpetrators. What those boys said when people said, "How could you have done this horrible thing?" They'd say, "Well, we just thought we were being funny. We thought it was hilarious."
How to Talk to Boys About Porn, Consent and Sex, According to Boys & Sex Author
---
Infectious Diseases A–Z: Does hand sanitizer kill flu and cold germs?
Washing your hands with warm soap and water is one of the most effective ways to prevent illness, especially during cold and flu season. Hand sanitizer doesn't require water and can be an acceptable alternative when soap and water aren't available. But does hand sanitizer kill germs? "It does if it's alcohol-based," says Dr. Gregory Poland, director of the Mayo Clinic Vaccine Research Group.
---
Burger King's New Plant-Based Burger Isn't Actually Vegan-Friendly Because Of How It's Prepared
Last year was the year of plant-based versions of fast food classics like the Dunkin' breakfast sandwich and so many different types of vegan-friendly burgers. It's no surprise that 2020 is already kicking off with more meatless options, but the new Burger King soy-based patty is actually not a suitable option for vegans because of how it's prepared.

The new Rebel Whopper is only available in the United Kingdom as of now, and includes a soy patty. One would think that this makes it totally A-okay for vegan fast food lovers, but unfortunately, the patty is grilled on the same surface as the meat patties. This makes it a no-go for those who follow strict vegan diets because of the cross contamination.

The sandwich also comes dressed with mayonnaise as reported by the BBC, which is also non-vegan since it's made with eggs.
---