Health/Food Posts Tagged as 'List'
---
Welcome to Errattic! We encourage you to customize the type of information you see here by clicking the Preferences link on the top of this page.
Three Things People Say That Annoy Psychologists 
I often dread telling people I'm a psychologist, particularly outside of the office. Although I'm proud of my profession, I know that people often hold stereotypes and misgivings about what I do. These can be based on negative personal experiences with the field.

As a result of these influences, people often say things to psychologists that I've heard many of my colleagues characterize as "annoying." Personally, however, I'm glad they say them. It gives us a chance to address their questions and concerns. In that spirit, here are three things that people say that sometimes annoy psychologists and some facts about the field to go along with each one.

1. "Are you analyzing me?"
Three Things People Say That Annoy Psychologists
The 240 shocking texts a female psychologist sent a 17-year-old client who she had sex with
---
13 Red Flags In A Relationship You Shouldn't Ignore 
8. Gaslighting

Gaslighting is a type of manipulation that's used to maintain control over another person and involves actively denying that person's reality. For the person on the receiving end, being gaslit can feel extremely disorienting and make them question their own emotions and intuition. Page notes this is a big red flag. If you're upset about something, and this person tells you "you're being dramatic" or "that never happened," not only are they not taking accountability, but they're trying to control you and the narrative of your relationship.
Woman, 24, kicks stunned boyfriend out of their apartment when hearing him swear at her beloved cat
Florida woman is charged with animal cruelty after throwing ex-boyfriend's caged cat Stanley into a river
8 DATING RED FLAGS YOU NEED TO LOOK OUT FOR
---
Why Customers Are Furious With Kroger And Boycotting Its Stores 
On Wednesday, Kroger (KR) named former U.S. Transportation Secretary Elaine Chao to its board of directors, sparking a flurry of backlash on Twitter from its customers, many of whom said they will no longer shop at the grocer's stores over the appointment.
Nearly 60,000 pounds of frozen raw chicken products sold at Aldi and other stores recalled
Tens of thousands of salmon die in Arctic chlorine leak
Cookie cakes sold at Walmart recalled in Kentucky, Indiana
Major expanded recall on frozen shrimp sold at Whole Foods, other retailers
This Is the Least Trusted Grocery Chain in the U.S.
Over 52,000 pounds of chicken salad, dip recalled
Walmart Is Recalling These 5 Foods Right Now
CDC investigates salmonella outbreak linked to Italian-style meats across 17 states
There's a Shortage of These 5 Popular Grocery Items Right Now
---
Americans' Most Popular Sexual Fantasies May Surprise You 
Many people fantasized of many men and women playing together (swinging, orgies), while others focused on one person having sex with many others (gangbangs).
Americans' Most Popular Sexual Fantasies May Surprise You
Couple Charged with Murder and More After Texas Woman Found Dismembered. They're Also Accused of Molesting a Teen.
Boston Ballet's former star ballerina and her instructor husband 'tied up protégé in gun-filled room and sexually abused her
Lesbian Attorney General says she won't accept HRC's donations until the group's president resigns
Indiana Babysitter Accused of Raping Non-Verbal Boy with Autism
Star showjumper, 61, who competed in 2012 Olympics denies sexually assaulting underage protégé
Prince Andrew sued in New York by Virginia Roberts for alleged sex assault
...gang arrested in Alberta for alleged sexual exploitation of minors
Jimmy Fallon named in grooming, sexual assault lawsuit against former SNL cast member
ABC News Producer Accuses Former 'Good Morning America' Boss of Sexual Assault
---
Almost 100 Customers Are Sick After Eating at This Popular Fast-Food Chain 
Since our first report on Feb. 28 about 40 cases of foodborne illness linked to an Arby's location in Springfield, Ill., dozens of more customers have fallen ill, forcing the fast-food restaurant to close for the second time in less than a month.

According to Food Safety News, almost 100 cases of illness have now been reported from the specific Arby's location, and while the source of the contamination is still unknown, health officials have stated the pathogen in question is norovirus. The virus is highly contagious and spreads easily, making it difficult to eradicate.
Famed NYC sommelier, 35, is charged with ARSON after 'setting two outdoor dining areas ablaze' in Little Italy
McDonald's worker shows what they do when customers ask for 'fresh fries'
'It's not like employees make the prices'
NYC butcher Fleisher's closed after staff walks out over BLM sign removal
Florida woman shares her horror after finding 'live COCKROACH' in her Chipotle burrito
Blount Fine Foods Corp. Recalls Chicken Soup Products Due To Possible Foreign Matter Contamination
Greater Omaha Packing Recalls Raw Beef Products
Recalls, Market Withdrawals, & Safety Alerts
'Healthy' Foods That Are Actually Ruining Your Diet
---
A therapist shares the 7 biggest parenting mistakes that destroy kids' mental strength
We live in an increasingly stressful world, which is why it has never been more important to foster emotional and mental resiliency in our children.

Not only are mentally strong kids better prepared to tackle future problems on their own, but studies have found that they're also more likely to be engaged in school and in their future jobs.

It won't be easy for parents, but avoiding these common mistakes can help.

1. Minimizing your kid's feelings

Kids need to know that it's healthy to express and talk about their emotions. When parents tell their kids things such as "don't be so sad about it" or "it's not a big deal," they're sending the message that feelings don't matter and that it's better to suppress them.

If your kid is displaying expressions of fear during a loud storm, for example, considering saying, "I know you're scared right now." Then ask them what they think would make them feel better. This teaches them how to manage and cope with emotions on their own.

The goal is to help them practice brainstorming solutions until they find something that works.
---
2020's Most Sinful States in America
Red states and blue states may like to point to one another as the source of all that is wrong with the U.S., but the truth is that each of the 50 states has its own virtues and vices. For example, Michigan has the worst drug use problem. And it certainly comes as no surprise that Nevada is the most gambling-addicted.

But the cost of state sins is something we have to share as a nation. Gambling alone costs the U.S. about $5 billion per year. That's nothing compared to the amount of money we lose from smoking, though – over $300 billion per year. Harmful behavior on the individual level can add up to staggering economic costs on a national scale.

Some states are more well-behaved than others. In order to determine the states that most give in to their desires, WalletHub compared the 50 states across 47 key indicators of immorality. Our data set ranges from violent crimes per capita to excessive drinking to share of the population with gambling disorders. Read on to see the full ranking, insight from a panel of experts and a full description of our methodology.
---
Everyone Really Hates Anti-Vaxxers and Keto
Okay, everybody, the Worst Wellness Trend of the 2010s Tournament has officially drawn to a close, with anti-vaxxing claiming the number one slot once and for all. To be honest, we're not totally surprised. Parents who choose not to vaccinate their kids are, after all, notorious for lifting rhetoric from the reproductive rights movement and pretty much completely responsible for the revival of once-dead diseases like measles. Wellness rocks!
---
Experts Say Long-Lasting Couples Always Do These 8 Things Together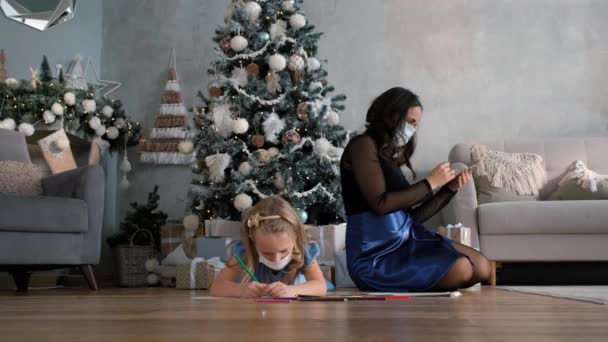 When you see couples who have been together for years and are still happily in love, you may ask yourself what do they know that everyone else doesn't. The truth is, maintaining a long-lasting relationship isn't easy. Not everyone can do it. But if you want your relationship to last, there are a few key things you and your partner need to do.


First off, it's important to remember that relationships take work. As sex and relationship therapist, Cyndi Darnell tells Bustle, couples who last recognize that relationships are living things that need nourishment. "Relationships are not static monoliths," she says. "Just like a plant or a pet, living things need sustenance to survive. Love alone is not enough, especially when there's no identifiable expression of it on a regular basis."

Long-lasting couples not only love each other, but they also do things each day to show their love. Showing your partner that you care doesn't require anything special or out of the ordinary. It can be as simple as doing a thoughtful act of service or really listening when they have something important to say.
---
10 foods that sound healthy but really aren't
When grabbing snacks with words like "fruit," "veggie," or "vitamin" in the name, it's natural to assume these foods will offer us some level of nutrition. (Like, maybe at least some vitamin C… please?) The reality, though, is that a number of foods promoted to the public as healthy are really far from it. To make the best dietary choices, it's helpful to get savvy about what's actually doing your body good and what's just marketing BS. We dug into food labels and chatted with Phoenix-based registered dietitian nutritionist Yaffi Lvovato get the lowdown on 10 supposedly healthy foods to view with a healthy dose of skepticism.

1. "Light" Products
---
To The Left! How To Tell When You've Reached A Relationship Dead End
Have you been dating someone for a while and, even though you both agreed to be exclusive or continue out your "situationship," you feel like everything just flatlined? You wonder, "should I keep trying or is time to cut your losses?"

Here are 7 things to consider to help you decide whether it's worth sticking it out or if it's time to move on

1. Your Time Isn't Being Valued
---
These are the best — and worst — states in the U.S.
U.S. News & World Report released its third annual list of the best and worst states in America to live in, based on "thousands of data points to measure how well states are performing for their citizens," according to the rankings. And the winners and losers of 2019 may catch some by surprise.


Washington state takes the No. 1 spot, followed by New Hampshire and Minnesota taking home the bronze. The states achieved their high rankings by doing well in eight categories: Health care, education, a state's economy, infrastructure, the opportunity the state affords its residents, the fiscal stability of state government, crime and corrections and natural environment.

Some categories of measurement were given more "weight" in the rankings, based on a survey of what matters the most to citizens, according to the site. Health care and education were weighted the highest, followed by state economies, infrastructure and the opportunity states offer their citizens.
---
The Best and Worst Airlines and Airports of 2019
Had a bad experience at Newark Liberty Airport last year? You're not alone, according to recent rankings.

The New Jersey hub ranked as the worst U.S. airport in the 2019 annual ratings from AirHelp, an organization that specializes in air traveler rights and seeks compensation in cases of delays or cancellations. See last year's rankings here.

U.S. airports in general didn't fare particularly well, with the highest-rated Hartsfield-Jackson Atlanta International Airport taking 34th place of 132 around the world. Newark held the lowest U.S. spot, at 116. A major reason is weather-related delays, says Henrik Zillmer, AirHelp's chief executive officer; they are a huge problem for American airports, compared with European ones.
---
New Study Finds 73% of Independent Musicians Suffer From Symptoms of Mental Illness
Digital distribution platform Record Union, which conducted the survery, has committed to donating $30,000 to projects supporting struggling artists.
Nearly three-quarters of independent musicians have experienced "stress, anxiety and/or depression" in relation to their work, a new study has found.

The results, which were published on April 30, are based on a web survey of nearly 1,500 independent musicians by Swedish-based digital distribution platform Record Union between March 21 and April 2. The survey found 73% of the population had faced negative mental health issues, with anxiety and depression topping the list of symptoms. Among those aged 18-25, the numbers are even worse, with 80% of respondents in that age range having experienced negative mental health effects stemming from their music careers.
The Prodigy share message on mental health: "Please do not suffer in silence" Read more at https://www.nme.com/news/music/the-prodigy-share-message-on-mental-health-please-do-not-suffer-in-silence-2484993#J6q3jgRxsCpvZpyX.99
Why parents are struggling to find mental health care for their children
"I lost my job due to mental health issues - and I'm far from the only one"
These are the groundbreaking drugs in the pipeline for treating bipolar disorder (including ketamine)
---
14 Diseases You Can Prevent Just By Washing Your Hands
Why is handwashing so important?

Put simply, your hands are dirty. As they come into contact with various people, animals, foods, and surfaces, they pick up thousands of germs, bacteria, viruses and other assorted nastiness that can make you sick if they enter your body. "We touch our eyes, noses, and mouths with our hands more than we think, and this can allow direct inoculation of germs into our mucous membranes," explains Janet Haas, PhD, RN, Director of Epidemiology at Lenox Hill Hospital. "We also use our hands to prepare and eat foods, so hands that are not clean can contaminate foods that we and others will eat." But washing your hands has the power to minimize or even eliminate those risks—for you and those around you. For example, teaching people about handwashing can reduce diarrheal illnesses in immunocompromised people by up to 58 percent, according to the CDC. Another FYI: You should wash your hands immediately after touching these 10 things.

You're probably washing your hands wrong
---