Health/Food Posts Tagged as 'LGBTQ'
---
Welcome to Errattic! We encourage you to customize the type of information you see here by clicking the Preferences link on the top of this page.
I Can't Stop Cheating On My Wife
Dear Prudence,

I'm a man in my mid-30s with a beautiful wife. We've been married for 15 years and had a great kid very early on in our relationship. We both have great careers, nice friends, a very kinky and active sex life. Others generally look at us with admiration and envy. My problem is that I became a serial cheater around eight years ago. I analyzed quite a lot why I feel the need to cheat (sex with my wife is definitely better than with other women) and think that I like the challenge of "conquering" and later the romantic aspects of it. My affairs usually last a few months. I'm also very open with my relationship status (and my unwillingness to change it) to my affair partners. I even developed great friendships with two last affair partners, and the whole experience has generally been extremely enriching and positive for me.

I never fell in love with another woman, and I want to stay with my wife forever, but I can't seem, and also don't want, to stop seeing other women. My job involves a lot of travel, so it's easy to get away with cheating without arousing suspicion. In the beginning I didn't really think too hard about it, but going forward I want to be "square and fair." My wife doesn't have the slightest idea of my cheating and would obviously be devastated if she found out.

A year or so ago I started talking about opening up our relationship as a way to slowly "legalize" my behavior. While she isn't totally against the idea, it's more something she can imagine in a distant future and in a very controlled setting. I reckon that the romantic aspects and durations of my affairs would be serious no-gos for her. While the easy answer would be "stop before you blow up your perfect life," I feel like I'm not really able to. What are your thoughts?

—Can't Stop Won't Stop
---
The safety tips every LGBT+ person should act on before they travel
LGBT+ people love to travel but many of us don't know how to stay safe and avoid problems.

Here is the travel safety advice you need for trips all around the world.

Whether you are a lesbian, gay or bi single or couple, an LGBT+ family, or a trans, intersex or non-binary person, there are particular tips that can help you.

Countries that criminalize gay sex
Currently 70 countries criminalize homosexuality. But those that do vary wildly.

About a third only technically criminalise sex between men. The remainder make same-sex acts between all genders illegal.

Some enforce the law, others ignore it. In most, the penalty is jail. In a handful it is a beating or the death penalty.

Notably, the letter of the law is often less important than police and social attitudes. For example, even where lesbian sex is technically legal, female couples may still face harassment.
---
I Live With Six Brothers. I Have Sex With Two of Them. It's Fine, They Know.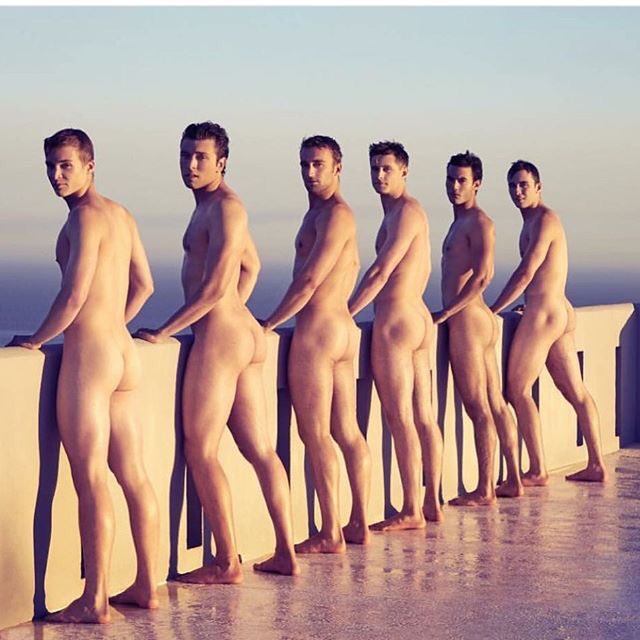 Dear How to Do It,

I (a man) live in a large house along with six brothers, all adults and close to each other in age, two of whom I am having sex with. I am naturally much closer to them than the other four. "Yarin" and "Ferdinand" are both fully aware that I have sex with both of them. With the exception of occasional flares of jealousy on Ferdinand's part (based in insecurity; we're working on it), it seems to suit all of us very well. The house we share the rent for is large enough that I'm sure the other four brothers don't know about the sex.

The problem is that I don't know what to call this arrangement, even to myself. I'm often uncomfortably aware of just how unconventional it really is. When with one or both of them in public, I don't know how to answer when people ask what Yarin and/or Ferdinand are to me. Yarin usually answers that we're friends, which I don't mind. Ferdinand has brazenly answered that I am his boyfriend whom he shares with his brother, which I DO mind. That part isn't anyone's business! Ferdinand is somewhat hurt by this, as he is openly affectionate with me in public and expects reciprocation, but I'm a quiet person, while there are Mardi Gras parades more reserved than Ferdinand. My sex life is absolutely not the business of random strangers. Should I follow Yarin's lead and just say we're friends? And can I tell Ferdinand to cool it in public?

—Oh, Brother
---
I Had an Orgasm During a Professional Massage With a Man. Should I Tell My Husband?
Dear How to Do It,

I recently orgasmed during a typical massage at a massage therapy chain. It happened during a thigh massage, but no boundaries were crossed. I am married and monogamous, and I get massages for stress relief, although I prefer male therapists both for the hand strength and the added titillation. I wasn't seeking anything in my sex life—our sex life is good—but the orgasm made me wonder how I can incorporate that experience in our sex life. I don't want to tell my husband what happened, but I want him to do it to me.

—On the Table
---
ACLU calls for tampons and feminine hygiene products to be placed in men's restrooms to achieve 'menstrual equity' for transgender and non-binary individuals
The American Civil Liberties Union is asking that men's restrooms now include tampons and other menstrual products to push back against sex discrimination for 'every person' who menstruates.

The ACLU released a statement on Tuesday presenting their argument for accessible menstrual products in men's bathrooms to fully accommodate transgender and non-binary people.

'While free menstrual products are not uniformly provided in women's restrooms, they are almost never available in men's restrooms, even for pay,' the statement read.
---
University of Kansas faculty and staff want Chick-fil-A boycotted, calling it a 'bastion of bigotry'
Faculty and staff at the University of Kansas sent a letter to the school's chancellor, calling for a boycott of Chick-fil-A on campus over the company's stance on LGBTQ issues, according to The Hill.

Over the summer, the university allowed Chick-fil-A to open a location inside the student union, and entered a contract agreement with the company to sponsor the "Chick-fil-A coin toss" at home football games in coming years. Faculty and staff have protested Chick-fil-A's support of organizations "hostile to lesbian, gay, bisexual, transgender, and queer LGBTQ people, families, and communities."
---
New Campaign Highlights Major Companies Backing Antigay Politicians
A new campaign wants corporations like AT&T and Amazon to stop giving money to anti-LGBTQ politicians. Until that happens, the organization suggests consumers stop putting dollars in those companies' accounts.

The political arm for CREDO Mobile, a mobile virtual network directing revenue to progressive causes, launched a petition campaign today targeting AT&T, T-Mobile, Google, Amazon, Microsoft and Dell. Officials say those companies alone have donated more than $5 million to homophobic politicians, all while providing corporate sponsorship to Pride events and marketing to LGBTQ consumers.

"It is unacceptable for corporations to co-opt the pride flag in order to make a profit off the LGBTQ community while simultaneously giving millions to some of the most hateful, homophobic members of Congress," said Campaign Manager Thaís Marques. of CREDO Action.
---
American doctors don't know how to treat LGBTQ+ cancer patients
A 2019 study published in the Journal of Clinical Oncology sheds some light on this epidemic. Researchers from the Moffitt Cancer Center and Research Institute and New York University's School of Medicine found that fewer than 40% of the 450 oncologists surveyed in cancer centers across the country said they were adequately equipped or informed to treat a cancer patient who identifies as LGBTQ+.
---
Tips For Keeping A Positive Mindset 
Mental health should be a major priority for everyone, is it deals with our emotional, psychological, and social well-being. Mental health impacts our day to day life by affecting how we think, feel, and interact. It can change the ways that we deal with stress, relate with others, and make decisions.

Unfortunately, mental health is something that can be affected negatively by a number of things including mental illnesses and disorders. Mental disorders like anxiety and depression are somewhat common. In fact, more than half of all Americans will be diagnosed with some type of mental disorder at some point in their life.

Tips To Help Improve Positivity

Positive Thinking

One of the best ways to remain positive is just to emphasize postive thinking. It should be noted that positive thinking doesn't mean ignoring problems when they occur or looking at the world when blinders on. It simply means that you should approach difficult or unpleasant situations in a positive and productive way in which you look to remain happy and find solutions when you feel they are needed.
Chester Bennington's widow Talinda calls on fans to share videos spreading message on being open about mental health
Should parents tell kids about their addictions or mental health issues? Here's what experts think
My partner was recently diagnosed with bipolar disorder. How can I be supportive of them without getting sucked into their lows?
What Is Self-Distancing? This Practice Can Help Your Mental Health & Relationships
---
Here are the best US states for LGBT employees
Out Leadership just unveiled its grades for all 50 states on how well (or not) each state's legislative policies and social attitudes provide a safe and empowering living environment for LGBT employees and residents contributing to the state's economy.

The state topping The Business Climate Index is Massachusetts — the Northeastern state is strongest when it comes to making LGBT employees and residents feel most comfortable with their economic contributions. California ranked second and Connecticut ranked third.

"Companies that are doing business within those states are very aware of the economic impact of LGBT inclusion," said Out Leadership founder Todd Sears during an interview with Yahoo Finance On the Move."They're weighing in. They're using their economic power to say that anti-LGBT legislation is bad for business and that LGBT inclusion is good for business."

Mississippi came in last place, scoring 31.17 out of 100, on the index. The Business Climate Index uses five main factors to measure a state's index total: legal and nondiscrimination protections, youth and family support, political and religious attitudes, health access and safety, work environment and employment.
---
Trump's New Rule Could Effectively Allow Discrimination Based on Race and Age
A new Trump administration proposal would change the civil rights rules dictating whether providers must care for patients who are transgender or have had an abortion. While news stories have mainly focused on how the proposal might affect LGBTQ rights and abortion rights, the sweeping proposal has implications for all Americans, because the Department of Health and Human Services seeks to change how far civil rights protections extend and how those protections are enforced.
---
Mental Illness and Violence: A Primer  
There was a shooting at my alma mater, Central Michigan University, last week.

A 19-year-old student shot and killed his parents in his dorm room. His dad was a part-time police officer in the Chicago area. His mother worked at American Airlines.

His roommate was there at the time and saw the whole thing.

The student then ran and spent the day eluding over 100 peace officers. They found him later that night, about half a mile away along some railroad tracks.

In 2008, the FBI narrowed its definition of "mass shootings" to where four or more people are killed, typically in the same location. But in 2013, they widened it to a much more general definition: "an 'active shooter' is an individual actively engaged in killing or attempting to kill people in a confined and populated area." (Read more here.) It was the twelfth school shooting this year. And we're only nine weeks into the year.
"It doesn't make you weak to ask for help": Billie Eilish speaks powerfully about mental health
LGBTQs Out About Mental Health Concerns Are Resisting Assimilation
21 Things No One Ever Tells You About Anxiety
3 Scientific Methods to Get Over Your Situational Anxiety
Problems persist at Wyoming's largest mental health facility
---
Trump administration announces rollback of health care regulations protecting LGBTQ people 
The Health and Human Services Department (HHS) announced Friday that it is proposing a rule that would change a regulation under the Affordable Care Act (ACA) that expanded anti-discrimination protections to transgender individuals.

The new regulation would change the 2016 rule that banned discrimination -- on the basis of sex and against trangender people -- by health care providers that receive federal funding.

In a release announcing the proposed change, HHS pointed to a Texas judge's December 2016 injunction that kept the Obama-era rule from being implemented. U.S. District Judge Reed O'Connor sided with the state of Texas and other plaintiffs who argued that the Obama rule would force health care providers and insurers to enable transgender people to be treated and get coverage for gender transitions and abortions, despite their religious beliefs or against their medical judgment.
---
Chick-fil-A Says Its Anti-LGBTQ+ Donations Are a "Higher Calling" 
We all feel a higher calling sometimes. Maybe it's to be a teacher. Maybe it's to leave your six-figure job and be a full-time drag queen. Or maybe, if you're the CEO of Chick-fil-A, it's a calling to donate to anti-LGBTQ+ organizations.

In an interview with Business Insider, Chick-fil-A's vice president of corporate social responsibility and executive director of the Chick-fil-A Foundation Rodney Bullard said that the company felt a "higher calling" to donate its money to anti-LGBTQ+ organizations.
---
Should Gay Men Be Getting Anal Pap Smears?
It's time to talk about Pap smears, guys.

More specifically, if you're a man who has sex with other men, or MSM, you should consider talking to your medical provider about getting an anal Pap smear.

Most men outside the medical profession probably have only a vague idea at best of what a Pap smear is in the first place. It's a screening test first developed for cervical cancer, known by a shortened version of its discoverer's name. It's performed by collecting a small sample of cells from the cervix, which are then examined for changes in their structure that might be signs of precancerous states. By routinely screening and initiating treatment early, what was once a leading cause of death among women of childbearing age now ranks 14th in cancer frequency.

In recent decades, the link between human papillomavirus and cervical cancer has been clearly established. The overwhelming majority of cervical cancer cases are caused by HPV infection, with two strains of the virus causing over 70 percent of them.
---