Gay+
---
Welcome to Errattic! We encourage you to customize the type of information you see here by clicking the Preferences link on the top of this page.
There Is No Such Thing as 'Equal but Different' Gender Roles
Religious groups are often at the forefront of upholding gender as predetermined and loaded with a set of immutable obligations. Seemingly in response to pressure to ratify the Equal Rights Amendment in Utah, the Church of Latter-Day Saints this month produced a statement regarding Mormons and feminism that echoes Schlafly's concerns about upholding gender roles:

"Gender is an important part of who we are?—both before, during, and after this life. Men and women are equal?—one is not superior to the other. They are also different, with different roles within a family."

What the statement doesn't say is that these "different roles" in a religious context are generally that of executive and manager, with men as head of the family, overseeing all executive decisions, and women as coordinators, taking on the work of implementing those plans on a day-to-day basis. Anyone who has ever worked in an office understands that those roles are not equal and recognize this language as the same a CEO uses when insisting that every employee is valuable. What the boss isn't saying is that some employees are absolutely more valuable than others and the entire corporate system is built around a hierarchy in which respect very often only flows upward. Erasing gender lines differentiating those in charge from those taking orders overthrows the entire system, and even criticism insisting that women are already equal and don't really need these protections reads as fearful of what happens to the hierarchy if we remove dividers we've created between the roles of women and the roles of men.
---
Two trans women beat the snot out of men harassing them in a restaurant 
After being harassed by men in a restaurant, two transgender women decided they had dealt with enough and took matters into their own hands. Those hands formed fists after the men continued to denigrate the women, leaving the two harassers bloody and dazed.

The incident began when a male customer slides into the women's booth and mocks one of them, saying in Spanish, "I'd like to sit with a lady." After the women push him away, he and another customer continue the verbal abuse.
After a trans woman's cat was cut in half in a gruesome hate crime her neighbors painted her house
---
Kobe Bryant Takes One Big Leap for the NBA on Gay Slurs
The major sports leagues don't have the best reputation when it comes to gay players in the locker room, or gay slurs on the playing field, or much of anything with gay rights these days, really. But Kobe Bryant, in a sudden reversal for himself and perhaps a growing trend for stars in the notoriously conservative NBA, may have single-handedly changed that. In the early hours of Monday morning, in the shadow of the Grammys on Twitter, as all-star week began to bring the spotlight back to his league, the outspoken Laker chastised two fans for using "you're gay" as an insult in at-replies to the newfound Twitter favorite.
---
LGBTQ people suffer when religion & government mix
A pair of recent decisions from two of the southern federal Circuit Courts of Appeals should be alarming us all. Instead, they're only alarming a handful of us – because, overall, our community still clings to the inexplicable belief that religion can be our friend or, at least, a friend that we will be able to use to defend ourselves from certain others who also claim religion to be their friend.

Of the two recent decisions, only one has a direct LGBTQ component. Even so, it is truly difficult to say which one is the more disturbing, though the non-LGBTQ one, United States v. Brown, probably deserves the nod.

The Brown in question is Corrine, a former member of Congress from Florida, convicted on a slew of counts, the specifics of which are strangely irrelevant for purposes of what makes one of the opinions in her case problematic.

What does matter is that she was convicted by a jury. On appeal she took issue with the trial court's decision to not allow "Juror 13" to contribute to rendering a verdict.

Shortly after deliberations began, "Juror 8" informed the judge that "13" had said, "A Higher Being told me Corrine Brown was Not Guilty on all charges" and that he "trusted the Holy Ghost."

Do those sound like the words of someone who is going to make a decision based on earthly evidence?

What the LGBTQ community has never learned is that, when religion merges with government and science is reduced to having no more standing than faith, our religions and faiths and beliefs (or lack thereof) will never be recognized when they conflict with the particular religion and faith and belief of those who have seized power – legitimately or otherwise.

Once religion enters the government picture, everyone loses – at least everyone not sitting at the table of power.
---
Church of England: Sex Is OK Only in Heterosexual Marriage
Sexual activity is only acceptable within the marriage of a man and a woman — so says a new document issued by the Church of England.

That's not a new stance for the church, which is considered the mother church of the worldwide Anglican Communion, of which the much more liberal U.S. Episcopal Church is a member. But the Church of England is putting out the guidance because the British government has made civil partnerships, which are not quite equal to marriage, available to heterosexual couples, The Guardian reports.
---
Florida teen arrested for making race-based threats of violence on Twitter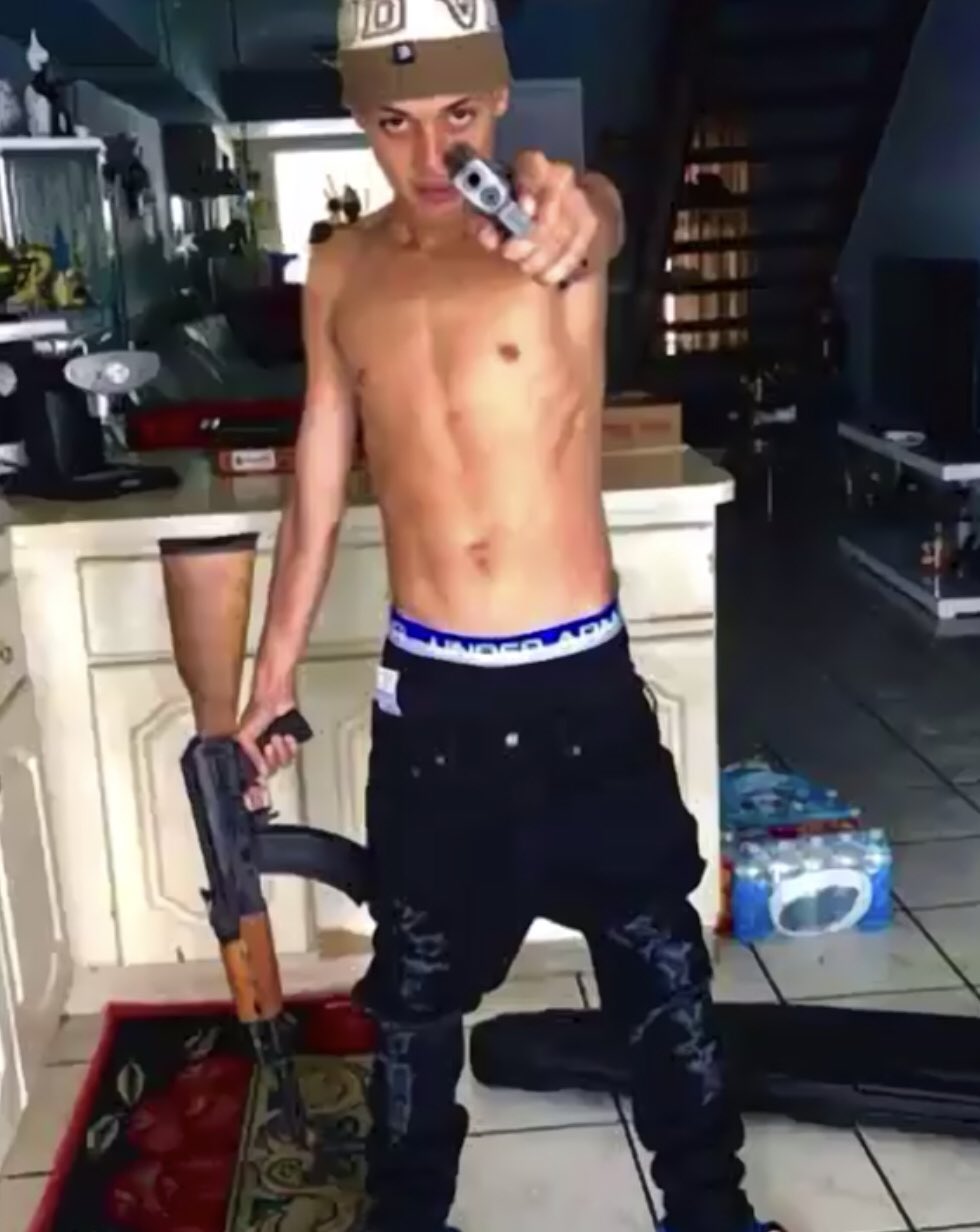 A Florida teenager was arrested for making threats of violence against several racial groups on Twitter.

Nineteen-year-old Lazaro Lesteiro-Diaz was arrested on Tuesday after police were notified of the threats by the Bureau of Alcohol, Tobacco, Firearms and Explosives.

Police took the threats seriously because he was very specific about a location that he was going to travel to in order to murder homosexuals, blacks, Nicaraguans, Colombians and "all types of Indian people."
---
Gay basher accused of "one of the vilest" hate crimes will get off with maximum six months in jail
Investigators believe that Ferlenda got enraged at the sight of the gay couple together as they were leaving a concert at the Great New York State Fair in Syracuse this past August 24.

Ferlenda allegedly punched one of the men in the face, starting a rage-fueled attack that lasted half an hour, as the couple tried to escape on foot and then by car.

Ferlenda followed them, shouting anti-gay slurs. And he didn't stop when they got to their car.
---
Chick-fil-A's Last U.K. Location Shutters After Months-Long Protest
The last Chick-fil-A in the United Kingdom has flown the coop.

The restaurant, located in a Macdonald Hotels property in the Scottish Highlands, was controversial from its launch in October due to the fast-food chain's history of donating to anti-LGBTQ organizations.

Due to this problematic history, Scott Cuthbertson, an LGBTQ activist, had launched a petition calling for its closure, which quickly accrued 1,000 signatures.

Additionally, Patrick Harvie, the first out bisexual member of Scottish Parliament, called on a boycott of the restaurant among his fellow politicians, who often stay at the luxury Macdonald Aviemore Resort.
---
Do transgender athletes have an unfair advantage?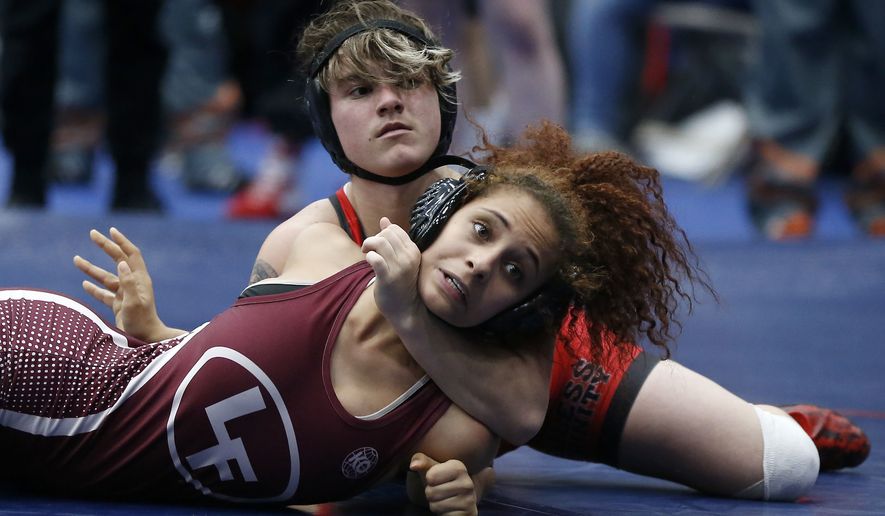 Does "science" show that transgender girls who compete as females in a sport have an unfair advantage?

That's the claim made earlier this month by a Tennessee state legislator who called for a law inflicting career-ruining sanctions on school officials who let trans-student-athletes compete in accord with their gender identities.

The proposal is neutral on its face: it would apply to both boys and girls. But the specter of trans girls (girls born as boys) gaining an unfair edge on "real" girls animates it and other proposals like it.
---
Lesbian couple left 'overwhelmed with anger' as South Africa venue declines their wedding
A South African wedding venue is facing criticism after the Christian owners declined to host a lesbian couple's wedding.

Megan Watling, 25, and Sasha-Lee Heekes, 24, said they contacted the owners of Beloftebos, a popular event place in Cape Town, inquiring about potential dates for their wedding.

However, they received an email response that the venue does not accommodate weddings between couples of the same gender, Watling and Heekes wrote on Facebook.

Watling said she cried and became overwhelmed with anger after reading the response last Friday.
---
Kanye West's new religious fanatic friend joins anti-LGBTQ "freedom march" 
Rapper Kanye West announced he will appear at Awaken2020, a stadium-sized prayer rally hosted by some of the nation's most anti-LGBTQ religious conservatives.

Now one of the organizers of the event has announced he will join an upcoming anti-LGBTQ "freedom march."

Related: If you're boycotting Chick-fil-A, why aren't you protesting Adidas & Kanye West?

Pastor Lou Engle will join "former homosexuals" in Boston to help lead a "rainbow revival." Engle has said America has become like Nazi Germany because of gay rights. He helped fan the flames of hate in Uganda at a time when this nation was debating whether to enact the infamous "Kill the Gays" bill.
Kanye West's Dark Turn to the Anti-Gay Christian Right
---
Socialism Will Not Cure LGBTQ Oppression
...a lot of LGBTQ people lately have taken to the media to say that socialism is the answer to LGBTQ oppression and all I can say to that is, "Bullshit." Every last bit of history proves otherwise. Now, I'm not arguing that socialism/communism is anti-LGBTQ, but it hasn't been the best system for LGBTQ people in all cases. Yet, neither has capitalism. In fact, the social progress of LGBTQ rights in different countries under different systems has been so haphazard that it's impossible to argue who has been better for LGBTQ rights. The only logical conclusion, and I know this may sound crazy to a lot of folks, is that somehow, and this is crazy, systems of economics and government don't actually have a lot to do with social values. In fact, and I may be going out on a limb here but I'm feeling crazy, it seems that governments and economic systems reflect what society values. Woah, mindblowing ain't it?
---
Lesbian left covered in her own blood after two men brutally beat her  
A 20-year-old lesbian attacked by two men this past weekend and left covered in her own blood. This is the fifth time she has been attacked and now she's afraid to leave her home.

Charlie Graham was walking in the street in Sunderland in northern England at 12:50 a.m. on Saturday when she was punched in the back of the head by one of the assailants.

Related: Teen who attacked couple in horrific hate crime walks away with no prison time

"I got hit from behind by a fist to the back of my head, then I hit the ground, hurting my legs and face," she told the Daily Star. Police said that she told them that the attackers called her anti-gay epithets.
Gay couple attacked with tear gas in their home after being blackmailed
High school baseball players caught harassing a local gay couple & calling them slurs
Missouri Republican wants to jail librarians who allow drag queens to read books to kids
---
An open relationship means you still have one primary partner but both can have other sexual partners. Polyamory means you have multiple relationships that are both emotional as well as sexual. There is no primary.

I grew up like you. Thinking you find your "one", exchange vows, make babies, and live happily ever after. This person is your best friend and soulmate. Your forever and one and only. This is what love looks like and what everyone wants.

If I look at this through a biological lens, we are not designed to be with one person forever. That is a social/societal construct with a shame fence that keeps us from straying. Our bodies crave diversity. We are curious creatures. We have fantasies and imaginations. We are hardwired this way.

My conclusion with "the obvious."
---
Minnesota Senate Leader: Sexual Assault, Bad Parenting Make People Gay 
Minnesota Senate Majority Leader Paul Gazelka defended conversion therapy and claimed that sexual assault can cause homosexuality, all in a wide-ranging interview with televangelist Andrew Wommack.

The senator, a Republican, recalled hearing the story of "a lady that was lesbian, and [a counselor] said before you judge her, let me just tell you her backstory. … He said she was chained to a toilet as a like 2-, 3-, 4-, 5-year-old girl and raped by her dad, for years and years. How do you think she's gonna feel? In other words, he's trying to get you to realize that there's a deeper backstory, and if you understand that, you can love them while you're … bringing truth and trying to help them."

He also contended that lack of closeness to a parent of the same sex can cause a person to be gay. In a conversation with a gay man, Gazelka said he asked if the man was raised by a mother and father or just by his mother; it turned out the man was brought up by his mother and grandmother. "We actually had a conversation that we could talk about the issues around the why and the what," the senator said.

"I think the best place to land is let the church have the total freedom to do as they please, and then for professional counselors, if an adolescent comes into their office, says I have unwanted same-sex attraction, I'm hoping that counselor can say 'How can I help you?'" Gazelka told Wommack.
Bali villas targeted by authorities for "catering" to the LGBTQ community
Republicans declare war on transgender people in state legislatures all over the US
---