Health/Food Posts Tagged as 'Medical'
---
Welcome to Errattic! We encourage you to customize the type of information you see here by clicking the Preferences link on the top of this page.
Trump administration announces rollback of health care regulations protecting LGBTQ people
The Health and Human Services Department (HHS) announced Friday that it is proposing a rule that would change a regulation under the Affordable Care Act (ACA) that expanded anti-discrimination protections to transgender individuals.


The new regulation would change the 2016 rule that banned discrimination -- on the basis of sex and against trangender people -- by health care providers that receive federal funding.

In a release announcing the proposed change, HHS pointed to a Texas judge's December 2016 injunction that kept the Obama-era rule from being implemented. U.S. District Judge Reed O'Connor sided with the state of Texas and other plaintiffs who argued that the Obama rule would force health care providers and insurers to enable transgender people to be treated and get coverage for gender transitions and abortions, despite their religious beliefs or against their medical judgment.
---
5 Dead in Legionnaires' Disease Outbreak Connected to Single New Jersey County 
Five people have died in an outbreak of Legionnaires' disease, a bacteria-triggered form of pneumonia, that is connected to a single New Jersey county, health officials said Friday.

As of Thursday, the New Jersey Department of Health said it had confirmed 22 total cases of Legionnaires' in people who live in Union County or have visited it. The people got sick between March 8 and May 13; five of the 22 died.

The state says its health officials are working with the U.S. Centers for Disease Control and Prevention to investigate the disease cluster. Health officials wouldn't name a city or city in Union County where the cases have been most prevalent as they work to identify the source of the outbreak.
---
Women today are more likely than their mothers to die in childbirth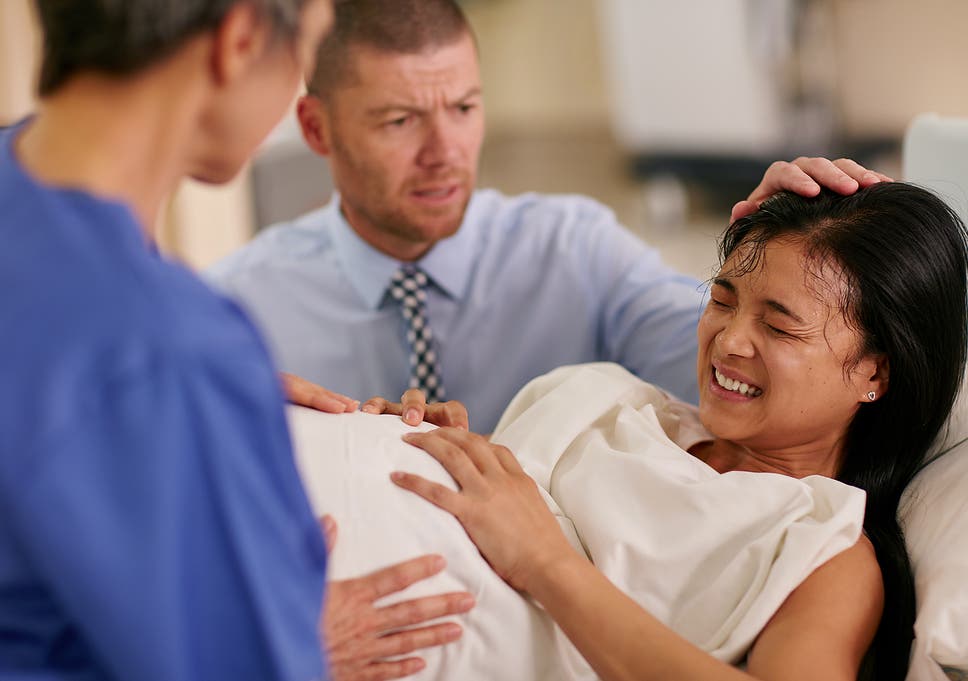 A few weekends ago, like many Americans, we thought about the mothers in our lives. We reflected on the milestones and the sacrifices. And with some measure of guilt, we thought about how it can be so easy to take our mothers for granted. Perhaps this is why experts are just beginning to notice that motherhood in the United States has become riskier and costlier today than it was a generation ago.

American women today are 50 percent more likely to die in childbirth than their mothers — risks that are three to four times higher for black women than white women. For every death, hundreds of women experience childbirth complications that bring them to the brink, and tens of thousands more suffer from preventable and under-treated chronic illnesses. Despite advances in modern medicine, the wellbeing of our nations mothers has been steadily getting worse as access to reproductive health care services has eroded.
---
4 Reasons You Feel Cold All The Time That Don't Have To Do With The Temperature
With spring in full bloom, the warm weather provides the perfect environment for picnics, long walks in nature, and evening concerts in local parks. But if you're someone who works in an office, you probably know that with air conditioning comes frigid temperatures the moment you arrive at work in the morning. You've probably learned to cope by keeping a fluffy blanket on your chair or pausing for hot tea breaks through the afternoon, but some of the reasons you feel cold all the time have less to do with external temperature than they do with what's going on inside your body.

It's totally normal to feely extra chilly after eating an enormous ice cream cone or sitting in front of a fan, but according to medical doctor Alex Spinoso, being consistently cold should be a cause for concern when your fingers or toes start to turn white or if you're getting sick on a regular basis. If you feel like you're freezing, even when your BFFs think things are nice and toasty, you might want to check in with your doctor to make sure that you aren't experiencing any health problems.
---
Parents are poisoning their autistic children with bleach. The alarming trend is promoted online as a 'miracle cure.' 
Some parents are poisoning their children with chlorine dioxide to heal autism, according to an NBC News investigation.

The alarming so-called treatment is being promoted online by proponents who claim it's a "miracle cure."

Chlorine dioxide can cause irreparable bodily harm, doctors warn. It damages the digestive system and wreaks havoc on red blood cells.

"It can lead to kidney damage and kidney failure," Dr. Daniel Brooks, medical director at Banner University Medical Center's Poison and Drug Information Center and Outpatient Toxicology Clinic in Phoenix, told NBC News.

Brooks described the use of the chemical as a treatment for autism as "ludicrous."
---
A pastor reportedly gave 'miracle water' to Ugandans. It was bleach. 
An American pastor has been accused of distributing a poisonous "miracle drink" to thousands of Ugandans, including infants, according to a report by the Guardian.

Robert Baldwin — founder of a Christian nonprofit based in New Jersey — was providing a bogus "miracle cure" to almost 50,000 Ugandans, according to the outlet's original reporting. In conjunction with Sam Little, a supposed British clairvoyant, Baldwin was promoting the substance as a cure for many diseases, including cancer, malaria and HIV/AIDS.

The cure? Known as "miracle mineral solution," or MMS, the substance consists of sodium chlorite and citric acid, which combine to create chlorine dioxide, an industrial bleach. The U.S. Embassy in Kampala on Monday condemned the distribution of the substance.

In an interview with NJ Advance Media, Baldwin denied distributing the "cure" and said he had to shut down his operations because of the hate coming his way.
Pakistan Doctor Arrested After 400 Children Test Positive for HIV
---
Stop Brushing Your Teeth With Charcoal Toothpaste 
Trendy toothpastes made with charcoal are likely a worse option for your teeth than traditional toothpaste, according to some British dentists. In a new paper, they argue that the claims behind these products, like better whitening, are completely unproven, and that they might even speed along tooth decay and other dental problems.

Charcoal has become a major novelty ingredient to add to whatever consumer product you can think of, whether it's burger buns or makeup. But it isn't just a pitch-black look that some companies are marketing; they're also often claiming that charcoal will clear out toxins, ward off infections, or just plain make you healthier. In the case of charcoal toothpastes, they're supposed to be better at whitening teeth, cleaning off stains, and preventing bad breath than conventional toothpastes.

But the authors behind this paper, published in the British Dental Journal, argue that the new fad of charcoal toothpastes is essentially bunk. They point to a lack of any supporting evidence showing that these products are somehow better at cleaning and whitening teeth than other modern toothpastes. And there are plenty of reasons to think that they'd be worse.
This Is What Fish Oil Supplements Actually Do
---
Multivitamins Are a Waste of Money for Most People
Plenty of research suggests that taking vitamin supplements isn't helpful unless you're working with your doctor to address a specific deficiency.
---
Are Trampolines Safe? These Doctors' Answers Might Make You Rethink Your Backyard Fun
My siblings and I begged our parents for a trampoline every summer like clockwork. We were shot down just as routinely. You see, my mother has been an Emergency Room Nursing Director for many years, and the trampoline accidents she'd seen were multitudinous — we were never getting one. All of her advice against the backyard toy would prove justified when my sister absolutely destroyed her ankle on a neighbor's trampoline one summer. 25 years later, she still has problems with that ankle. When I asked some MDs if trampolines are safe, they did not hold back — much like my mother.

To be fair, the statistics are harrowing. A report released by the American Academy of Pediatrics noted that "Trampoline use poses significant risk of injury to children.Estimates from the National Electronic Injury Surveillance System (NEISS) show that trampoline injuries result in nearly 100,000 emergency department visits a year." And those are just the reported injuries where someone has taken the time to see their doctor. How many of us will go and spend many hours and thousands of dollars for a sprained ankle or wrist? It's quite possible the number is much higher. Most of the injuries were lower extremity injuries, like broken ankles and torn ligaments in the knees, but older jumpers also run a fairly high risk of joint dislocation.
---
Low-dose aspirin linked to bleeding in the skull, new report says 
Taking low-dose aspirin to prevent heart disease and stroke is associated with an increased risk of bleeding in the skull in people without a history of those conditions, according to a new report.

Researchers analyzed data from 13 previous studies in which over 130,000 people ages 42 to 74, who didn't have a history of heart disease or stroke, were given either low-dose aspirin or a placebo for the prevention of these conditions.
An aspirin is typically defined as low-dose if it is between 75 and 100 milligrams, but most over-the-counter pills are around 81 milligrams.
---
One morning in the winter of 2007, a medical student sprinted toward a code blue at the University of Miami Hospital. A man had collapsed in the waiting room.

Before the alarm sounded, the two men were strangers. Seconds after, 24-year-old Joel Salinas and the man having a heart attack became linked—not just by Salinas's medical responsibility to try to save him, but by an incredible fluke of the brain that allowed Salinas to intimately experience what the man was feeling. Salinas has a condition called mirror touch synesthesia, which means, simply, that when he sees another person feel something, he feels it too.

"I felt my back pressed firmly against the linoleum floor, my limp body buckling under each compression, my chest swelling with each artificial breath squeezed into me through a tube, a hollow slipping sensation," he wrote in his memoir Mirror Touch, published in 2017. "I was dying, but I was not."
---
New Study Finds 73% of Independent Musicians Suffer From Symptoms of Mental Illness
Digital distribution platform Record Union, which conducted the survery, has committed to donating $30,000 to projects supporting struggling artists.
Nearly three-quarters of independent musicians have experienced "stress, anxiety and/or depression" in relation to their work, a new study has found.

The results, which were published on April 30, are based on a web survey of nearly 1,500 independent musicians by Swedish-based digital distribution platform Record Union between March 21 and April 2. The survey found 73% of the population had faced negative mental health issues, with anxiety and depression topping the list of symptoms. Among those aged 18-25, the numbers are even worse, with 80% of respondents in that age range having experienced negative mental health effects stemming from their music careers.
The Prodigy share message on mental health: "Please do not suffer in silence" Read more at https://www.nme.com/news/music/the-prodigy-share-message-on-mental-health-please-do-not-suffer-in-silence-2484993#J6q3jgRxsCpvZpyX.99
Why parents are struggling to find mental health care for their children
"I lost my job due to mental health issues - and I'm far from the only one"
These are the groundbreaking drugs in the pipeline for treating bipolar disorder (including ketamine)
---
Health officials: Arizona sees surge of hepatitis A cases 
Arizona is seeing a surge in hepatitis A cases, mostly in the Tucson area but also in metro Phoenix, health officials say.

The outbreak of the viral disease that affects the liver began in November and cases have continued to rise since then despite efforts to step up vaccinations.
U.S. measles count continues to climb, driven by New York outbreaks
'How many more people have to die?' Carbon monoxide kills two more in HUD housing
Some middle agers may need measles booster shots
---
Trump Announces 'Conscience Rule' That Threatens LGBTQ Health Care 
The Department of Health and Human Services today announced its final "conscience rule" excusing health care personnel from participating in procedures to which they have religious or moral objections.

Activists have warned that the rule could jeopardize health care for LGBTQ people, such as those seeking gender-confirmation procedures or HIV treatment and prevention services, as well as women seeking contraception or abortion.

A draft of the rule was released in January 2018 so that HHS's Office for Civil Rights could receive comments from the public on it. Donald Trump announced the finalization of the rule during a Rose Garden speech this morning for the National Day of Prayer, and HHS published the final rule on its website.
How Trump's "Conscience" Rule Will Cause More Traumatic Health Experiences Like Mine
---
Health care providers need to learn LGBTI health is not only about sexual health 
Health experts have shared their ideas of how to improve the UK's health care for LGBTI people admitting a 'silver bullet' won't quickly fix the issues. They also said health care professionals need to learn that LGBTI health has more nuances beyond sexual health.

Those admissions came from a public session on how to improve health care access and experiences for LGBTI people.

'Healthcare professionals might not understand LGBTI people have specific needs,' said Sophie Meagher, policy officer, LGBT Foundation during Wednesday's session.

Last year, the UK government ran a survey 108,000 LGBTI people which found some had experienced inappropriate questioning and curiosity from healthcare staff. Many said they felt stigma – real or perceived – because of their gender identity or sexuality. Others said they felt their specific needs are not taken into account.

The subsequent enquiry received more than 60 written evidence submissions. Those submissions provided a range of insights into the problems associated with LGBT people. Those included LGBTI people self-excluding from health and social care services or failing to access the support that they need due to poor experiences.
Iowa Republicans push to ban use of Medicaid dollars on transgender surgeries
---