TV Posts Tagged as 'Incomprehensible'
---
Rating key:
Welcome to Errattic! We encourage you to customize the type of information you see here by clicking the Preferences link on the top of this page.
Stephen found out the hard way that there is no pleasing a woman. Dude, they're made out of cocaine and we are made out of weed. Wear them out.
05-Feb-2021
---
It no longer seems viable that the main purpose of the show is to celebrate interracial marriage. It's a business contract. Men who have trouble corralling local women have to go abroad to find a strong woman willing to give them what a man needs and able to fight to keep it true. More babies; more man freedom. Unfortunately for man, women are evolving all over the world and man has no time to ponder. They nag as much as the American bitches.
A woman with power fishes overseas because she needs to feel like a woman again by the crude affections of a foreign alpha with a penchant for America, sex, shackling, expensive gifts and more money. I don't think getting your head chopped off for an orgasm is worth it but... They all deserve each other.
(P.S. Did Julia call "The Boy" a doll? Awesome. He's turning.)
01-Mar-2021
Natalie and Mike's ferocious mother. Natalie turned into WandaVision for one night and it was glorious. Does her country allow her to be this independent and vocal? She was on a mission to get what she deserves. Mama came onboard to judge. Both women were hardheaded. Mama Ferocious smeared Rachel with butter and slapped her son with a tail and an elephant moniker. They were Avengers united in the quest to do what's best for Mike. Unload him/inherit him. Brava! Rachel won the day and our hearts. Has she? Madame Meow and her son. Meow forgot to check the other ten phones he's hiding at his girlfriend's house. He's setting her up and she is letting him. Why? It's dangerous to conceive that her actions are ok because she likes it. Andrew and Amira. Nasty, dude. Maybe what The Boy needs on the farm is a man.
26-Jan-2021
---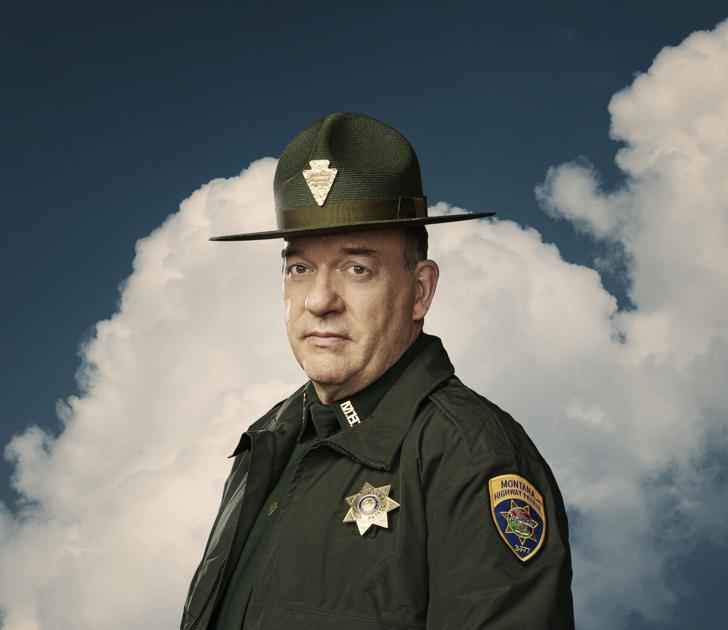 It's a pity there is only one John Carroll Lynch and wife and trans.
26-Feb-2021
It looks like John Carroll Lynch is the only one carrying the series forward. Save the girls, give them love dilemmas and have them start a detective agency. Nix Barbie's Angels (wife and slutty BFF,) tone down the mother/son Bates competition and bring on some hot men. Keep hot grandpa and bitchy mother. They have promise. The wife revenge is intriguing. Kill the rest.
13-Dec-2020
Daddy squish competition, ignorant white girls without parents, "mothers are to blame for everything" quotes and smart dialogue. I wasn't shocked at the outcome, I was shocked at the choice. Twin Peaks dream with a nature show I haven't seen before. I'm hooked.
21-Nov-2020
---
Dude, they're still alive! They're back with added color. They haven't grown one bit. That's fabulous.
05-Feb-2021
Every party is a cleanse for every dream that wont come true.
07-May-2020
Truth party games. Wow, they really work.
The girls are friends again until the next bout of horniness trumps it.
01-May-2020
The green giant has sexual dysfunction and old people getting it on, is sick.
23-Apr-2020
Had no idea there was clamor for more. It's back to the future where we get to see grandpappy hook-ups in real time. "Me too" is a charity, feminine wiles are an exaltation, closets are for sex not coming out, women love big things, men are horny and crass mugs that only hold intelligent conversations whilst on the hunt and remain stupid after they fox it. I have no idea what they represent but my generation is enthralled and disturbed.
13-Mar-2020
A band-aid of happy endings.
29-Jul-2019
The gay got replaced by a floaty and a scary virgin. The elders are not aging gracefully and the show has gone from being my chore radio to white noise. When you watch reality TV you get to experience the damage our parents wrought.
23-Jul-2019
- Supreme Ken Doll (Kyle) needs to explore why he prefers living in a blur
- Waiting is a virtue (Amanda) - only if you know what you're waiting for
- Lindsay realized that change only happens when you apply it to yourself. Good for her
- The salt (Danielle) was overtaken by hot peppers (twins)
- The inactive (Stephen) needs to divert his hostility towards his parents. They are the reason he can't move forward
- The blistering giant's (Carl) self awareness allows him to take from life easily
19-Jul-2019
In season two they added salt to mild, endowed the gay with a bitch rap and the desperation from separation (relationships/careers) was dialed up a notch. Stephen needs to accept his het counterpart like he'd like to be. If he's really a friend he would appreciate Carl's flamboyance and his disregard for what people think of him. Hotness attracts men. Hot shit spills over. Unless you only have eyes for him...that's a different problem.
15-Jul-2019
It does stereotype well. Twins are still annoying, blondes are vacant, the gay needs an apron, the ex-fatboy is out for revenge and the women still have no clue what's flashing in a man's face. The man knows. Mind boggling. I may become obsessed by it or immune.
12-Jul-2019
---
If this season doesn't wrap soon, I'm going to end up with a Russian accent.
19-Jan-2021
Mike and Natalie. Ukrainian is being Green Acred. Yara and Jovi. Her claws are nails hammered into a man's jacket but not the man. He's not in it because he's weaving his own shit. Stephanie and Ryan. Madam Meow caught a bird in her nest. She can't play with him like she does cats. They don't sit still. It's cuddles and swipes. He pecks her hard though. When her condition of madness worsens, we are embarrassed for her. Andrew and Amira. Andrew thinks he bought himself a bargain basement Mulan housemaid and caretaker. "Bro, she even kills men for me." Rebecca and Zied. Zied swagged like he was in one of those videos he watched on Beta in his own country five years ago. Rebecca's daughter and boyfriend contributed great face in internally exposing mother's mental ill-being. Call a doctor.
Daughter of Rebecca. If you don't want anyone confusing the asshole for your brother, die the hair.
12-Jan-2021
Dude, I swear I saw "The Boy" move. Poor Julia is definitely going to be "family dinner." The parents want "Boy" and "girl" in "separate rooms." She's alone in "Hobbit World: Creepy Campers." Good luck child. I hope you have friends. Mike and Natalie. America has made Natalie's curls limp and soft. I don't think she's noticed. When she does Hank is going to have to rustle up some carrots for her by the barrel full. Hank, whatever you do, send her back, don't leave her here with us. Jovi and Yara. Clever wench bespoke relationship and dollar bill expectations, he refuted, melted, gave in for the action, apologized and upgraded the relationship. A doll she shall become. Stephanie and Ryan. Stephanie, when he isn't answering your calls and texts, he's fucking. If it's been weeks, he's fucking, shacked up, enjoying life and turning the watches you sent him into gold. What does she think he needs them for? They are a poor country struggling to eat. Time doesn't matter. On the bright side, she probably fed plenty of villages. Maybe Stephanie needs the pain to feel alive again but if she values money she shouldn't. Keep playing with your cat. Rebecca and Zied. The only ones I give the benefit of the doubt to. Maybe you need to go far out to meet far out because you're far out.
28-Dec-2020
When you don't warn loser children about the reality of their limitations they turn to other planets to find worth. I'd rather fuck a pasty American than die on a crumbling planet. Brandon and Julia. The town was almost figuring out Brandon's sexual preference until the parents intercepted and set him up with a Russian bride. Brandon is the man who posed for "The Boy" doll, whose parents corroborate the backstory and whose actions cause a chill. Mike and Natalie. Drunker Blake Shelton engaged to Gwen Moscowitz. She might make his 2 feel like a 10 but his brain is mush. I don't get it. The intensity of her curls scare me. Rebecca and Zied. She's one of those people the parents couldn't convey the truth to and he's one of the assholes who noticed. Jovi and Yara. A doll and a pop-up.
08-Dec-2020
---
The Christmas episode with Kristen Wiig. Wiig graced us with her professionalism but the balls to her pong were deflated. Lorne, when you choose diversity over talent you get this. The worst cast imaginable. There are exceptions, Jost and Che always overcome the overly fussed jokes and even though he can't get it right Beck Bennet's squishiness is succulent. He stays for one more round until he can prove himself. Pete Davidson's infamy will always precede his comedy. None of Wiig's skits worked. She was out of practice and sadly written. Dua Lipa can't act but she can swing a mean hat.
20-Dec-2020
I watch every once in a while. The man is no longer in the picture.
20-Dec-2020
My lover and I quit you.
30-Sep-2018
Matt revved it up, Rachel graced it, the steadies couldn't overcome it, the host is best I don't mention and Kanye shat all over it. His disdain for all art was evident on song #1, negligence of talent and profanity (titgate? really?) towards women appeared second and historic irrationality capped the finale. He was a man who had sold his soul to the devil even if it betrayed his race and himself. Trump deserves him.
It made me angry and in need of a horror bath.
30-Sep-2018
---
90 Day Fiance: The Other Way (2019-) 
After sucking all of Jenny's earnings, Sumit's license plate will read "Lying Fucking Indian 2020." The sinful American daughters are no match for the guru of lies. At least they don't have to listen to mother pine for curry penis while he celebrates. The Gallos are getting married. Armando's thoughts shot right through the screen. "The money is mine, mine, mine. All of it. Fuck all thee cheeldren." The baby and Ariela took hot baby to a religious festival. Ariela worried for her child. The baby almost got wet! Her baby is the most sensitive being on the planet. Why are religious people so barbaric? She overreacted, apologized, declared her love for Ethiopion bendy straws and Sumit was not the only foreigner memorizing corny wench snagging romcoms. The mushrooms (Deavon & Jihoon) collapsed under their own gasses. Her dizzy aroma did not mesh with his stationary high. Pretty muslim boy is a terrorist bomb threat with no inheritance package. Brittany said, "fuck that, I'm going back to America. Be safe. Kisses." Smart girl.
30-Nov-2020
Sumit & Jenny. Sumit has earned the best supporting acting Oscar for 2021. He pleaded with the brownstones (parents) like he actually wanted to be married to a 500 year old fossil because he can't do any better or find a stabilized job. If Jenny does not wake up to the scam she will need mental health intervention. Tim left Melyza because dressing and holding a tiny doll in another country is very expensive. To elicit the tight doll like qualities of a foreigner he's going to have to stalk High School cheerleaders once he lands in America. The pain. Brittany and Yazan. Better hotter hairier brother held a conference with Brittany where he spilled Yazan's humiliations and castigations and demonstrated fuckable muslim sensitivity. Brittany is the smart American sister who decides with her brain and not with her partner's dick. Ariela and Baby. Ariela is full pod. There is no hope left for her and her mother knew it. The witches have clouded her mental health so she can withstand the torture of her child. They all lead miserable lives but not going to hell is a priority in a world with no God. It excuses all the evil they do. Stupid traditions belong in the fire. I smell a GLAAD Award for next week's episode. The Gallos get married with absolutely no rights to bind it!
22-Nov-2020
Geez. I almost forgot the gay darlings. First off, fuck them for using a clueless child (daughter) as a tool to make an audience sympathize with their political agenda. Armando did a great job passing the hate. The child was programmed to hate anything that would disagree with whatever daddy and granny croak say. The world pushes back daddies and the girl has no strength. When she acquires an opinion, it will bite them in the ass. Secondly, even if you get married, society doesn't accept, authorities wont honor it and the other laws will cancel it. Nope, wedding contract void. Next! Why bother. Did American croak do any homework? I understand Armando will fuck a cactus to smell a better life but it doesn't last long enough to matter. Eventually he'll have to become the man his wife was always telling him to become and what the daughter needs. Armando will walk away from the farce none the better and carry-on but his daughter might suffer.
16-Nov-2020
The patience testing episode. Ariela and Biniyam. American parents need to get a backbone. If foreign country parents can enslave and threaten to kill their children for their life choices the American parent can dish a whipping and withhold financial support to a dead end relationship. In Biniyam's world man exists to be satisfied (whoring, lying, and free money from easy options.) If Ariela expects respect she texted the wrong area code. I felt Ariela's parents' rage at the witch sisters, accusing their daughter of being tacky and rude whilst being tacky and rude themselves. If women don't have a say in their country, shut the fuck up. Ariela seems like she is breaking from the atmosphere. Good mental heath is a priority. Jenny and The Best Liar In India. Dude is gunning for an award for most convincing reality star. He doesn't want to marry Jenny but he likes her financial support. Bullocks. Jenny needs some help here. Her daughter-in-law gave great red face during the video chat. Send her to India to meet his parents. She'll fuck them up. They are trying to be patient and supportive. I get that. We have to stop being so wimpy though. Tell her. It won't go in right away but given the right moment it will click in when she needs it most. Sorry, Jenny. Tim and Melyza. Tim's mother had the best reaction to female cheating. Women do it to make sure they pick the right one or because they got dumped.
16-Nov-2020
Ariela and Biniyam. Big Baby suffers from Sumit lying syndrome and man whoredom. When a man exclaims he needs to be trusted, don't. His nasty family and stupid smirks do not endear him to humans. Mama Korea brought her kind persona and she was fun. Brittany and Yazan. She's fiddling with fate. I know the main reason why women have to cover-up in muslim countries. The men who dedicate a lifetime to prayer can't contain themselves around flesh. Horndogs. Don't ask them to change a diaper. Melyza played cool cat as mama "Karen" (Tim's mother) met her bet and raised it. Mama will call the police, even in another country if she thinks the slut is getting out of hand. The faux courtesy is just an American charm.
02-Nov-2020
---
I don't have the missing brain cells to understand it or finish it.
28-Nov-2020
---
Justin Bieber acknowledged that being gang banged by black male artists is why he mimics their rap and style. He also wanted to induct us into his new religion. Total fail. No man is going to join a religion that allows you to grow prematurely bald. Twink, twink. Taraji is the kind of guest you don't want to leave alone with white people. The Weekend donning Michael Jackson weirdness and surgery dedicated his award to gay hater Prince. "Katy Perry fat" makes a better live singer than Katy Perry normal. Wow, rap is so gay. I tuned out as soon as Derek Hough licked the camera.
23-Nov-2020
---
90 Day Fiance: The Other Way (2019-) 
Ariela enacted Rosemary's baby madness along with spiritual possession. Biniyam was dead set on peeling off the skin God gave his son because he didn't want his son to be shamed by other boys. Unless the boys spend all day playing with each other's dicks a better reason for shaming the boy is that he's lighter than them. Jenny financially supports one of the greatest liars in India, Sumit. End of story. I don't understand Brittany's need to self-destruct. She's beautiful, her dog is awesome, her dad is understanding and squishy. She seems to have a good life. I know, I know. Yazan represents the beast you've acquired but can't train which makes you manic but you try and try again to no avail. Dude, I totally understand. One look at Yazan and those bowed legs in a leather jacket, meeting a 4K version of himself as a younger sibling and an "I will kill you" authoritarian dad and gay asses are perked up and ready to go. Don't. Deavon Clegg thinks that men who masturbate to porn are cheaters. Is she aware what men are? That's all we do, we have great sex with our partners and daydream/masturbate about the better bitches we can't have. We all do it. Whatever powders mama Korea is using is working. Jihoon is so sad and pitiful, I had a strange desire to fuck him when he bent down to pick up a diaper. Don't ask his friends if he's cheating. Ask your friends and his girlfriends. Drascilla proved to be a handful as she invaded people's spaces and harshly dragged younger children around "meth park." Daddy Croak and Armando can't get married unless they create a big stink about it. It could be a sign from God. Where did they hide the daughter? Was the dog watching her?
02-Nov-2020
Cultural traditions must be adhered to and celebrated even it if its barbaric (sacrificing living things,) sexist (putting women in their 50's place,) ridiculous (lets you mutilate baby dick,) uneventful (a Korean wedding) and joyless (the whole world) or else. It's a preparation for life. What exactly? Eating sand? Ariela is Rosemary caring for her baby but incapable of realizing any of her confessionals. Biniyam is the poser who can't keep a wife or a child that has recruited a tribe to conquer or possess this one. When Ariela yelled enough, I felt the powders flutter away a bit but she's going to need mom to get dust the majority off. Yazan is fuckable danger. Blondie got divorced. Woohoo! Armando and croak daddy had their first recorded fight. Daddy America resented that Armando was spoiling his daughter with his money. He also wondered if they plotted nasty things behind his back while talking in Spanish. WTF? Yes. Daddy Croaks is locally offended that he has to live in Shrekland instead of Poppinland. Don't worry daddy, everything will appear clear as soon as you meet the younger cousin, friend or stranger that will save you from your current predicament. If I fell for Sumit's lies, I'd be Jenny. I never want to be Jenny. Deavan and Jihoon. She's the dreamer that thinks a waiter is a man. He's the bedwetter that gets what he wants. She's the glue that moves none of them forward. They quieted mama Korea. That was unfortunate for the truth.
26-Oct-2020
When discussing your future marriage with a child it should be in private. The child never looked at the croak but he hung by like the predator posing no threat but clutching every thread. A child is owed privacy so you can make sure that what your kid says isn't calculated or inculcated. The croak bore magnificent children until the smell of Mexican penis rode him to faraway lands where the suffering has been non-stop. That does not constitute authentic parenting. I was in the child's situation and the adult situation. I put a spell on the first so he wouldn't enter my room and my forever stepfather cast a mommy spell to evict him from our apartment. Y'all stink except the kid. Brittany get's the prize for performing the most idiotic goof ups on another person while keeping them interested. She's Blondie from the comics. They had sex. He's never had it so willing and he's hooked. Tim needs to fuck Melyza's mother to get even. Biniyam's sisters are scary. Keep them powders away.
19-Oct-2020
The more comfortable some people get in their relationships the more it depreciates for us. Brittany. I can't. Ok. Her mother looks great. The Ariela "car scheme" was bitter but Biniyam's fake expressions of concern were disconcerting. Sumit pretended to fight with his parents to insure that a marriage between him and Jenny never takes place. Tim can go home now. He's looking the fool with every humiliation Melyza serves. What's next, she's pregnant by another man? Ken's daddy card has been switched to a library card. Instead of supplying support to Armando during family distress he worried how he was going to be perceived. He really has some American cojones. It's the kid's family and problem. He should be able to resolve it without shoving a croc's face into it. It's the new American telling foreigners how to live except it sounds like the old one. Armando loses major dad points for paying his burden little mind. Every single person is full of themselves for no apparent reason.
12-Oct-2020
---
90 Day Fiance: The Other Way (2019-) 
With one little tap, Jihoon expressed to Deavan's brat what he would do to her if the cameras weren't around. Armando celebrated the unity of his newfound gay family. They are protective and supportive of him for as long as father and American hypocrisy allows. Brittany's fame whoredom is deadly. Why can Yazan's family find Brittany nasty pics but not her marriage license? If Sumit doesn't need family permission to fuck, he doesn't need them to get married. Fuck off.
01-Sep-2020
Jihoon's family presented very well. Grandmother was especially open. Korean mother taught her "idiot daughter in-law" how to make a feast for a family celebration (they bring money.) Deavan challenged the cook but Korean mother laughed and sliced her way through the conversation and discontinued the lesson.
25-Aug-2020
Worshipping family hierarchy and the religion it boasts does not enrich the lives of their country or its people. It just keeps them chained together in misery.
Mother/daughter splintered Jihoon's ears after he was incapable of saving Deavan's brat. A woman cannot shuck her responsibility because there is a man present. Considering modern woman can do "everything," loafing all day and critiquing how a man should perform should allow her enough time to look after her own kids. Mama Korean kept checking on baby Jihoon to make sure he wasn't crying and to make sure her powders were working.
Daddy business proposal and his ilk harangued Armando on flaming out to his parents about engagements and public displays of affections. Armando seemed incapable of catching his breath while they piled the same questions, over and over. Sorry old man. You're in foreign country, problem solving is a difficult application, white privileged assholes disappear all the time and you want to buy some courage?
Brittany. Stop it. Good run but the fifteen are up. Her scenes remind me of Hostel.
Ariela needs a head start. "Run before the sisters bounce all over you."
18-Aug-2020
Armando's stimulus check arrived early.
Tim continued his "I don't fuck no more strange pussy" campaign to the chagrin of Melyza's father who wanted him cancelled. Melyza spoke of the importance of parental approval then dismissed it as soon as they didn't agree. The woman just wants to see Tim hurt.
The fabulist was upset because Yazan didn't tell her she had three days to become a muslim or else. The married lady threw a fit, daddy threw his macho out, the parents fitted her ankles for chains and they all lived happily ever after.
Deavan's mother lectured Jihoon on being less of a man. She slugged hugged him after he agreed to do better. He ouched, felt fear and and bored hate right through her. Mama Korean raced home to mix special powders to get rid of that perception.
11-Aug-2020
---
I wish the production would ignore whites the way they did us because white men as devil diatribe is tired. The horror inhabits everything in history that we celebrated with no punch. I want to celebrate who we are, should be, can be, not something we never were. Wasting a beautiful cast on nonsense.
31-Aug-2020
The Jefferson clap was joyous, ex-President to Jorel was cheek and daddy brick stripped with comic book accuracy. The cast is in it but the words don't feel them. Too much confusion to be fixated on anything. I'm confused because my old head can't grasp it or because the words are slippery. Exactly. Its biggest problem is fixating on not humiliating itself in the portrayal of people that were. The people whose courage we still remember.
23-Aug-2020
Amiably cast, historically vibrant but returning the black man to when he had no power does us no good. (Wos included.) A scare happens when you don't expect it. White cops versus saints versus action heroes. There's only one answer. The three protagonists are full of huff and puff when it's historically known that most people didn't stand up at that time. That's why we're here. It's insulting to the few that famously dared. The big bang threat was unexpectedly absurd and depressing. (Daddy brick needs to get naked.)
17-Aug-2020
---
90 Day Fiance: Couples Tell All (2019)
The word soulmate has been destroyed for me. Why does anyone think that another soul can be connected to you for eternity but not death. Tania is the female empowerment culled from watching too much Nick sitcoms and Jane The Virgin. Syngin needs to squish right out of there before he turns to squash. Anny. He's looting your ass. Mamita tell the grandmother you want a job in porn. Too bad for the cute kid. Juliana & Michael. I hope to see the Lifetime version of how it went down ten years later. Lesbian Ex Killers... Fuck 'em attitude all the way. Emily & Sasha. Girl, he fucked me at the gym. Good luck not reaching for them cookies. Jasmin is so ravenous that she turned Blake's eyes blue. Anna & Mursel. I can't tell if it's genuine but her son Joey isn't opposed to the marriage because he lost control of the household it's because he really thinks something is afoot and mama ignored it. The psychology is outdated. Mike & Natalie. Natalie is calling bullshit on the process by establishing that there is more than one reason to get a green card, she' just being brutally honest about the demands. Nice men always follow bad boys by giving everything but pleasure. Mike & Juliana. Walking on broken glass. Michael & Angela. Angela is the aggressor that will lead you out of danger. Her hopes and dreams are so gigantic that she almost makes it seem possible. She deserves to get herself some. Angela, the buffoons have been cursed. Wink, Wink. Twitch. Kaboom!
30-Aug-2020
---
90 Day Fiancee (2014-)
S7E10. I understand the fulfillment received when a foreign embodiment decrypts what your own country can't give you...love. It's a trophy denied by the sameness in representation.
Juliana and ex-wife concocted a plan to destroy white daddy privilege. Juliana is smart. Happiness is never having to see white daddy privilege smirk again.
Blake & Jasimine. Dude, I had a relationship with her ex and every time I saw her, I shit my pants. He must like the punishment.
Anna & Mursel. The reason Mursel couldn't marry Anna is because the power in celebration has gone to parents' heads. Her eldest read it.
Robby & Anny. Ok, Anny is a fabulous creature that looks like my first girlfriend. If Robby doesn't provide for her like he promised their are bigger diks with extra bucks that will. Stop sleeping with your kid. You are making it easy for a pedophile to bed him. Would you like to snuggle, young sir?
Emily & Sasha. You can't change a communist. I've tried. Family first.
Tania & Syngin. If I were still a twink and still interested in sex I would enrapt her slave in realistic options and whip his hair back and forth. She is abominable.
29-Aug-2020
S7E3. Stoopid Americans invest on foreign trade hoping for love everlasting. Succeeding at not making their own dreams come true, the Americans construct a turkey pact to allow others into this country so they can destroy them. (We are built on the idea of slavery after all.)
Michael & Juliana. I hope he doesn't manage business the way she manages him.
Emily & Sasha. Emily is his last chance to get to America before his kid does.
Blake & Jasmine. Poor guy.
Anna & Mursel. The cherub and the bee. Anna cannot blame a man for not prioritizing her children. The kids are her responsibility and we live in a world where women make it their choice to matter. Give up the dik or hurt your kids.
Robby & Anny. Fool, get your son a bed! Fuck her. She's not here to play nice. The only way to be fashionable in a poverty stricken country is to provide special services.
Tania & Syngin. Jane acquired an injured bronco with free carpentry and boinking skills. It's your mother's house! She barely wants you there now. She will kick you out as soon that pitbull pops out your belly. She irritates like my sister.
22-Aug-2020
---
Female driven fairytale of teen empowerment. To obtain such merit, a girl must prioritize "the shortcuts," suppress the lower stereotypes, pounce on a superior royal animal and have it grant her that royal fucking that will liberate her. (So, all girls think.) I don't remember kids talking like this, I hope kids aren't talking like this and I definitely hope they don't start. One episode of unawareness, lack of emotional study and an honest laugh, had me bolting. In fairytales there are no lessons without a witch.
Niecy Nash glimmered gingerly.
08-May-2020
---