All Posts Tagged as 'Supremacy'
Welcome to Errattic! We encourage you to customize the type of information you see here by clicking the Preferences link on the top of this page.
Florida teen arrested for making race-based threats of violence on Twitter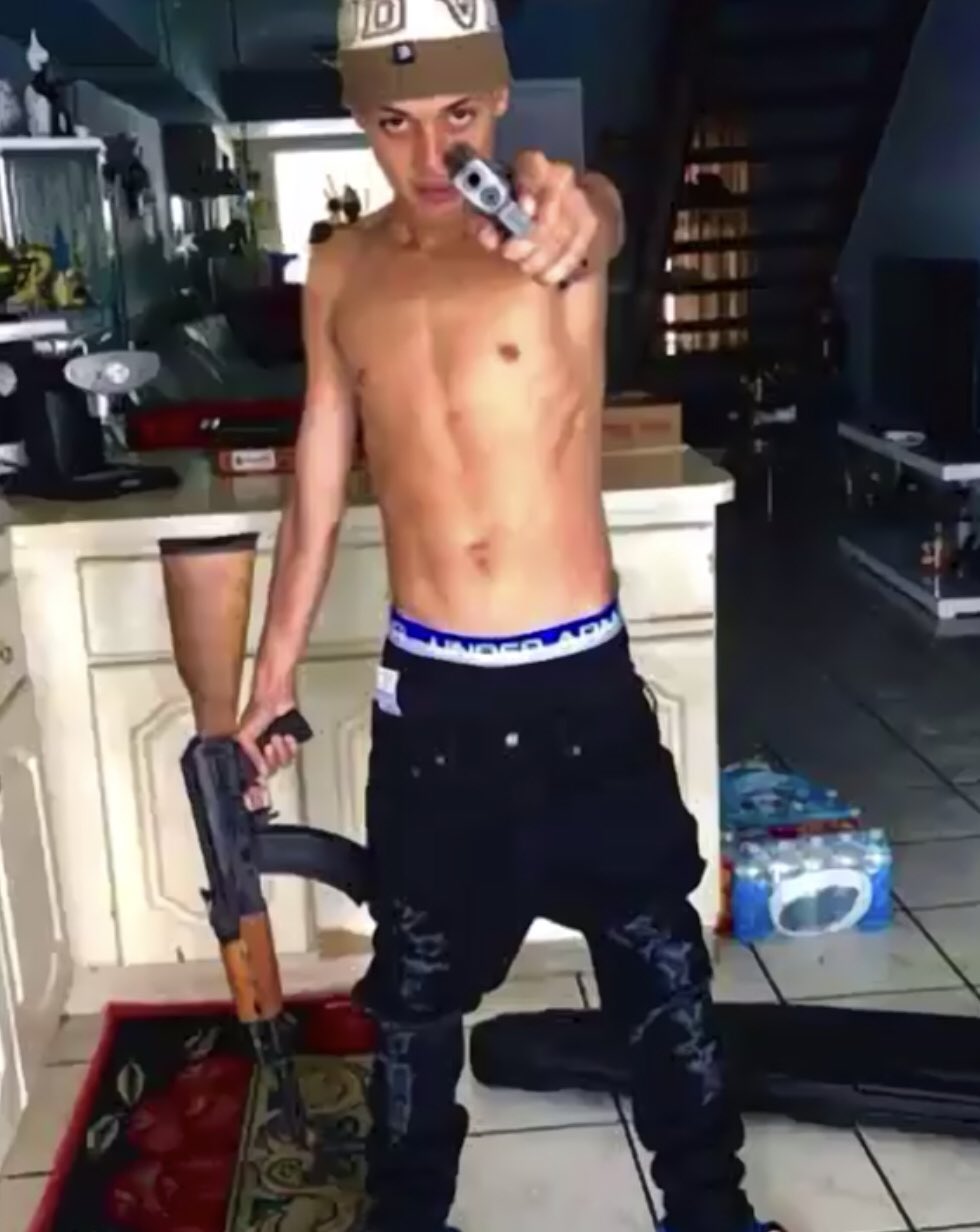 A Florida teenager was arrested for making threats of violence against several racial groups on Twitter.

Nineteen-year-old Lazaro Lesteiro-Diaz was arrested on Tuesday after police were notified of the threats by the Bureau of Alcohol, Tobacco, Firearms and Explosives.

Police took the threats seriously because he was very specific about a location that he was going to travel to in order to murder homosexuals, blacks, Nicaraguans, Colombians and "all types of Indian people."
---
Lesbian couple left 'overwhelmed with anger' as South Africa venue declines their wedding
A South African wedding venue is facing criticism after the Christian owners declined to host a lesbian couple's wedding.

Megan Watling, 25, and Sasha-Lee Heekes, 24, said they contacted the owners of Beloftebos, a popular event place in Cape Town, inquiring about potential dates for their wedding.

However, they received an email response that the venue does not accommodate weddings between couples of the same gender, Watling and Heekes wrote on Facebook.

Watling said she cried and became overwhelmed with anger after reading the response last Friday.
---
The Amish Keep to Themselves. And They're Hiding a Horrifying Secret 
The memories come to her in fragments. The bed creaking late at night after one of her brothers snuck into her room and pulled her to the edge of her mattress. Her underwear shoved to the side as his body hovered over hers, one of his feet still on the floor.

Her ripped dresses, the clothespins that bent apart on her apron as another brother grabbed her at dusk by the hogpen after they finished feeding the pigs. Sometimes she'd pry herself free and sprint toward the house, but "they were bigger and stronger," she says. They usually got what they wanted.

As a child, Sadie* was carefully shielded from outside influences, never allowed to watch TV or listen to pop music or get her learner's permit. Instead, she attended a one-room Amish schoolhouse and rode a horse and buggy to church—a life designed to be humble and disciplined and godly.
2 Mass. Priests Suspended Amid Decades Old Abuse Complaints
French trial exposes how church covered for predator priest
Senators demand review of Army Reserve sexual assaults
---
Texas man allegedly called for 'all the black people' to be shot at NJ school 
A college student in Texas who called for "all the black people" to be shot at a New Jersey high school is facing upgraded charges for suggesting the sick stunt, prosecutors said.

The comment from Kenneth Petersen, 21, of Stephenville, came in a group chat organized by a student at Northern Burlington Regional High School who was discussing senior pranks in May 2018, the Burlington County Prosecutor's Office said Wednesday.
Shocking video shows man making swastika from MTA flyers inside subway station
Virginia Capital on Edge as F.B.I. Arrests Suspected Neo-Nazis Before Gun Rally
---
Christian school expelled student over a 'gay' rainbow cake, family says
A Christian school in Louisville expelled a student last week after her family said school officials discovered the girl had celebrated her birthday with a rainbow-themed cake.
---
The less we brag, the less they'll hate. (If we are all equal, what is the need?)
09-Jan-2020
---
Prominent Christian activist says "the Nazi Party started in a gay bar"
A prominent Christian conservative is now claiming that the Nazi Party was founded and staffed by gay people.

"Let's not forget that the Nazi Party started in a gay bar," said radio host Bryan Fischer earlier this week on his show Focal Point. "The Nazi Party started in a gay bar in Munich, Germany."
---
One Million Moms Lose Hallmark Channel, Fly Off Deep End
"The culture war, better yet the war for the soul of man, is definitely heating up," reads a message on the organization's website. "1MM will keep fighting because souls are at stake. This LGBTQ spirit is the same spirit we read about in the Bible that confronted Lot. It's relentless but the good news is we serve the God who is King of kings, Lord of lords, and will not be mocked. Hallmark, Zola, etc. and all that make up those companies will ALL bow to the Lord."
---
Iowa woman drove over teen because she was Latina, police say
A woman from Des Moines, Iowa, has been charged with attempted murder after telling authorities that she drove over a teenager because the girl was Hispanic, according to court records.
---
Catholic group settled sex abuse cases with 2 black men for far less than what other survivors have received
A famed Catholic religious order settled sex abuse cases in recent months by secretly paying two black Mississippi men $15,000 each and requiring them to keep silent about their claims, The Associated Press has found.

The cash payments are far less than what other Catholic sex abuse survivors have typically received since the church's abuse scandal erupted in the United States in 2002. An official with the Franciscan Friars order denies the two men's race or poverty had anything to do with the size of the settlements.

In one case, the Rev. James G. Gannon, leader of a group of Wisconsin-based Franciscan Friars, settled an abuse claim made by La Jarvis D. Love against another friar for $15,000, during a meeting at an IHOP restaurant where Gannon met with La Jarvis, his wife and their three small children.
---
Trans Woman Tracy Single Murdered in Houston
Transgender woman Tracy Single has been murdered in Houston, making her death the 16th known homicide of a trans American this year, with all but one victim being Black women.

She was found dead in a gas station parking lot July 30, but she wasn't identified publicly until later. It took a week for the Houston Police's LGBT liaison to confirm that she was a trans woman, and activist Dee Dee Watters organized a town hall meeting last Sunday that led to Single being identified by name, the blog TransGriot reports. She was 22. How she died has not been reported, but local news reports said her death was a homicide.
---
White Arkansas woman pulls gun on 4 black fundraising teens
The wife of an Arkansas jail administrator was arrested and charged with assault several days after police say she pulled a gun on four black teenagers who were going door to door to raise money for their high school football team.

Police in the eastern Arkansas city of Wynne, about 100 miles (161 kilometers) northeast of Little Rock, said the incident happened Aug. 7. Police responding to reports of "suspicious persons" found the four children on the ground, with Jerri Kelly, who is white, standing over them holding a gun, Memphis TV station WMC reported.

The officer let the children stand up, and they told him they had been selling discount cards to raise money for a school athletic program. The Wynne School District said two of the four children were wearing football jerseys.
---
Indianapolis Catholic School threatened to expel a gay student for supporting LGBTQ rights 
Indianapolis Archbishop Charles Thompson, who ordered the mass firing of any teachers at the diocese's schools, also had no problem allowing school administrators to threaten a gay student with expulsion if he didn't stop speaking out for social justice.

The archdiocese has admitted it instructed all schools under its umbrella to immediately enforce all employment contracts – effectively a blanket order to fire any LGBTQ staff members. Over 70 schools in central Indiana are under the archdiocese's administration.

"To effectively bear witness to Christ, whether they teach religion or not, all ministers in their professional and private lives must convey and be supportive of Catholic Church teaching," the archdiocese said in a statement sent last week.
Trump's Latest Proposal Would Let Businesses Discriminate Based On LGBTQ Status, Race, Religion, And More
---
Knife waving man screaming antigay & racist slurs in barbershop shot by Palm Springs police 
A man who burst into a barbershop brandishing a knife and started yelling antigay and racist slurs was shot by police in Palm Springs, California. The unidentified man was transported to the hospital with non-life threatening injuries.

Officers originally were called to reports of a fight outside of a Bank of America, but learned that the deranged man had previously entered the nearby barbershop before patrons pushed him out and into the bank parking lot.
Anti-LGBTQ groups are funding the bigoted opponent of this trans legislator
One of the leading causes of death for young gay & bi men is police violence
DC police release photos of gang of men who attacked a trans woman in gas station lobby
Queer Middle School Teacher Rebuked for 'Gender Unicorn' Explainer
Republican official says the 'sin' of homosexuality kills gay men at age 42
Bus driver refuses to operate vehicle that 'promotes homosexuality.' Now he's not working at all.
Restaurant employees get $40k after nonstop antigay harassment by coworkers
---
Michigan police officer investigated, on paid leave after KKK items found at home 
A Michigan police officer is under investigation and on paid administrative leave after potential buyers of his property toured his home and found items inside related to the Confederacy and the Ku Klux Klan.

Robert Mathis, who is black, and his wife, Reyna, toured the home of Officer Charles Anderson, a member of the Muskegon, Michigan, Police Department. On the tour they were confronted with multiple Confederate flags, and a framed document in one of the upstairs bathrooms.

That old, yellow paper turned out to be an application to the Ku Klux Klan.
Straight Pride Organizer: 'We're a Totally Peaceful Racist Group'
Shocking video shows Florida cop shoving handcuffed suspect face-first into concrete wall
---