All Posts Tagged as 'Safety'
Welcome to Errattic! We encourage you to customize the type of information you see here by clicking the Preferences link on the top of this page.
Med Students Are Doing Vaginal Exams on Unconscious, Non-Consenting Patients 
When Ari Silver-Isenstadt was attending the University of Pennsylvania Medical School in the 90s, another student warned him about something that might happen during his OB/GYN rotation: A supervising surgeon might ask him and other students to perform a pelvic exam on a woman under anesthesia without her knowledge or explicit consent. The move would be just for practice and not for her medical benefit. To perform the exam, students insert two gloved fingers into the patient's vagina and place one hand on her pelvis in order to feel the uterus and ovaries. Multiple medical students might do this, and patients would have no idea any of it happened.
Fla. Teacher's Alleged Sexual Encounter With 15-Year-Old Boy Was Caught on Surveillance Video
College professor suspended due to sex harassment complaints
Nebraska woman spared jail for sex with dad after 'jealous competition' with half-sister
---
You should cover your phone's selfie camera, too
Take a look at your smartphone. Perhaps you're reading this story on it, and the device is planted firmly in your hands. Maybe you're on your laptop, and your phone is resting face up on your desk. Now, focus your attention on the phone's selfie camera. Try to imagine what's in its field of view.

Unless your phone's forward-facing camera has a cover on it, you may not be the only one with that picture in their mind — or on their computer screen. Unless, that is, you have a selfie-cam cover.

It wasn't long ago that the idea of covering a laptop webcam was considered "paranoid," as if to suggest that only the tinfoil-hat wearing would think such a measure necessary. That consensus began to shift, in part, when Mark Zuckerberg accidentally revealed that even the King of Sharing had tape obscuring the view from his laptop's camera.

There are real reasons to believe that hackers — both state actors and otherwise — gain access to innocent people's computer webcams. Just ask security researcher Patrick Wardle, whose work helped uncover a 13-year-old strain of Mac malware that was developed seemingly to spy on regular people through their webcams.
---
New Mexico parents accused of horrific child abuse, killing pets as punishment 
A New Mexico couple has been arrested and accused of horrific child abuse and torture, including boiling puppies alive to punish their children. KOB's Brittany Costello reports.
Mother arrested after 12-year-old fatally shoots twin
Kansas man sentenced to nearly 49 years in toddler's death
New Jersey Woman Accused of Stabbing Identical Twin Sister to Death
California man shoots 10-month-old girl in head after her mother rejects him, police say
---
Dogs Maul 3-Month-Old Sleeping Baby, Child's Headless Body Found
In a horrific incident, a three-month-old baby was mauled to death by stray dogs in the northern Indian state of Uttar Pradesh early Tuesday. According to local media, the incident took place in Dayalpur village in the city of Saharanpur.

While details about the incident are yet to be revealed, local media outlet India Today reported that the dogs picked up the infant when the baby was sleeping in a courtyard. Hours later, the decapitated body of the child was found in the fields nearby. However, authorities were unable to locate the head of the child.
---
Do you know the hygiene hot spots in your home?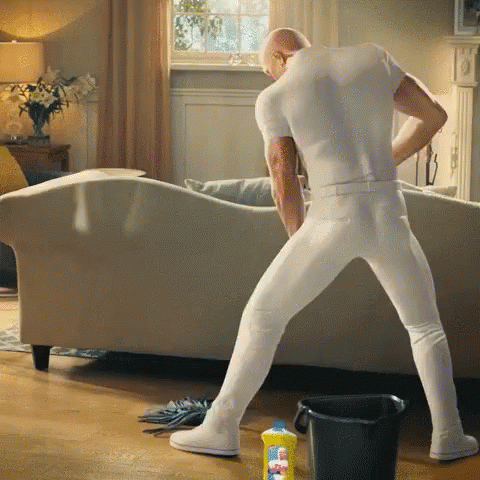 Washing hands, cloths and surfaces at the right time is the key to good hygiene - but one in four people think it is not important, it warns.

Getting it right can reduce infections and antibiotic resistance.

And there is no such thing as being "too clean".

According to the RSPH report, there is confusion among the public about the difference between dirt, germs, cleanliness and hygiene.

In a survey of 2,000 people, 23% thought children needed to be exposed to harmful germs to build up their immune systems.

But experts behind the report said this was "a potentially harmful belief" which could lead to exposure to some dangerous infections.

Instead, they said people should concentrate on cleaning specific places at specific times, even if they look clean, to stop "bad" microbes spreading.
---
Children Cannot Parent Other Children 
A fundamental truth about children is that they have needs they cannot themselves fulfill. They need people who acquire and prepare food for them, and people who look out for their safety and cleanliness. Beyond those material needs, they also need people who care for them emotionally, tending to them when they are sick and supporting them through tough times. Normally these duties fall to parents, but they can also fall to relatives, family friends, babysitters, teachers, or social workers. At the border, in detention centers, they are falling to other detained children, a harrowing detail in a sea of harrowing details now being reported.

Lawyers who visited a border station in Clint, Texas, this week told the Associated Press that during their visit, they encountered small children who had been taken from their parents under the Trump administration's family-separation policy, some of them infants and toddlers, who are receiving little time or attention from adult caregivers or supervisors. Instead, some detained children receive affection and care—such as being held, rocked, bathed, fed, and even changed—only from other, slightly older detained children. As the AP reported Saturday:
---
Air Canada Passenger Wakes Up Locked in Empty, Dark Plane After Falling Asleep Mid-Flight 
A passenger who was getting some shut eye on a recent Air Canada flight woke up to find herself in a nightmare scenario.

Tiffani O'Brien was traveling from Quebec City to Toronto after a weekend trip, when she fell asleep mid-flight. When she woke up hours later still buckled in her seat, she says she was completely alone and the plane was "freezing cold" and "pitch black," according to a Facebook post shared by a woman who identifies herself as O'Brien's friend.
After deaths, more tourists to Dominican Republic say they were stricken with illness
---
New York City To Fund Abortions For Those From Other States & It's A Historic First 
There's been a lot of disturbing news about states levying heavy restrictions on abortions, with some even issuing bans as early as six weeks into a pregnancy. In all, nine states have effectively banned abortions through the passage of bills, with Alabama's being the worst of all. But, there is some good news from the state of New York, which has stepped up on this year's all-out attack on a woman's right to choose. New York City is becoming the first to fund abortions for those from other states and it's a historic step in the right direction.

The city has allocated $250,000 in the 2020 New York City budget for funding to the New York Abortion Access Fund (NYAAF), according to the New York Times. The funding would allow about 500 women who would otherwise not be able to afford abortion services, either through lack of insurance or medicare, to receive one.
---
Frozen Avocados Recalled Nationwide From Several Stores Due To Listeria Concerns
Avocados, whether spread on toast or mashed in guacamole, are one of America's most favorite fruits. But fresh ones have a very short shelf live and just one day past ripe can lead to brown spots and inedible results. That's why frozen avocados have been gaining popularity in recent years. In fact, you might have some in your freezer right now — though you might want to check on them, because they could make you sick. Frozen avocados are being recalled nationwide from several stores due to listeria concerns.
---
Ex-chauffeur claims racism and sexual harassment by mom, daughter: suit
A wealthy mother and daughter living in "Grey Gardens"-like squalor subjected their personal assistant to racist slurs and sexual harassment, according to a new Westchester County lawsuit.

Shamel Thompson says he was paid $1,750 a week to chauffeur around the 28-year-old daughter, Becky Stein, and do simple housework at her and her mother's $4 million White Plains home, which was "permeated with junk," according to court papers.

But it turned into the job from hell, with Becky spewing the N-word at him and demanding that he wipe feces from her genitals, the suit says.
Trans Woman Accuses Chicago Police Officer of Sexual Assault
Four arrested for possible hate crime in 'mob' attack on gay couple outside of DC gay bar
Utah will investigate case of police drawing gun on child
Extremist pastor who wanted to 'save the children' arrested for repeatedly molesting a child
Two teens aged 14 and 16 told to 'kill themselves' in homophobic attack
Substitute Teacher Allegedly Brought Teen Student to Her Grandparents' House and Sexually Assaulted Him
Man charged in threat to kill gays at St. Louis Pride parade
---
Facebook Moderators Are Dying at Their Desks
Hell Factory

At a Facebook content moderation facility in Tampa, Florida, contractors working for Cognizant are regularly subjected to traumatizing, unsanitary, and dangerous conditions — that in at least one case literally led to a death.

The contractors, who review as many as 200 flagged Facebook posts per day depicting animal abuse, sexual abuse, murder, and other horrifying acts, are subjected to hellish work conditions. That's according to an investigation by The Verge's Casey Newton that reveals how tens of thousands of people spend their days exposed to the very worst that the internet has to offer.
---
Woman Threw Scalding Soup At 'Noisy' 11-Month-Old Baby In Restaurant, Video Shows
A pregnant woman was caught on surveillance camera throwing a bowl of scalding soup at an 11-month-old baby in a restaurant in China on Tuesday.

According to local media, the 28-year-old woman, identified only as Ren, was reportedly was enraged after a "noisy" baby girl began banging the spoon loudly on the table. The woman, who was in a bad mood following an argument with her husband prior to the incident, began fighting with the baby's mother over the child making noise.

Ren's husband then asked her to leave the restaurant. However, a few minutes after getting out of the restaurant, Ren returned and threw a bowl of hot soup on the mother-daughter duo, before fleeing from the scene. Police were called to the restaurant and the baby was rushed to a nearby hospital after she received burns to her back.
Man arrested outside N.J. elementary school with loaded gun, 130 rounds of ammo in trunk
Gutsy grandparents fight off burglar who tried to snatch 6-year-old girl
---
How can city dwellers help with climate change? Buy less stuff.
CITIES CAN PLAY a major role in the global effort to curb climate change, a new report says—and a major step they can take is helping their inhabitants consume a whole lot less stuff by making changes in the way cities are run.

Even the most forward-thinking cities have a long way to go to neutralize their carbon emissions, the report says. That's partly because for years, cities have been doing carbon math wrong, adding up only the carbon costs that occur within city limits. But much of city dwellers' climate impact actually comes from the things they eat, use, or buy that originate far outside the city—from food to clothes to electronics and more.

To keep emissions in check, the report suggests, cities should aim to trim their carbon emissions by 50 percent in the next 11 years, and then by a total of 80 percent by 2050. And because, as the researchers found, a hefty portion of those emissions can be traced back to consumer goods, food, and energy produced outside city limits, one of the best things cities can do is help their residents pull back on consumption.
---
When a Binding Contract With God Means Staying Silent on Sexual Abuse 
God had a busy Tuesday this week.

In Alabama, leaders of the Southern Baptist Convention, the largest Protestant denomination in the country, gathered for their annual meeting, with sex abuse squarely atop the agenda. Meanwhile, 900 miles to the north, in Baltimore, US Catholic bishops met to discuss next steps in addressing the same problem, which has become a festering institutional crisis across the globe. But whereas sexual violence in the Catholic Church has been on the national radar for decades, similar crimes in the evangelical community didn't hit the mainstream until the past year or two, exploding in February with a six-part investigative series by the Houston Chronicle and San Antonio Express-News that documented 400 Southern Baptist leaders and volunteers accused of misconduct. Following the articles' release, the Southern Baptist Convention put out the "Caring Well" report, an acknowledgement of past lapses that offered some guidance on how to deal with abuse allegations. It was presented at the Tuesday meeting as well, where congregants voted on amendments aimed at curbing sexual abuse and racism.

The Southern Baptists met again Wednesday, praying at length after being inundated with horrific stories of criminal sexual abuse. But among the items some members of the faith hoped they might address was something you wouldn't expect to find in either Testament: the use of binding arbitration to settle disagreements between churches and their parishioners.
Tennessee Cop Turned Pastor Urges Execution of Gays
Holy Cross order releases list of accused abusive priests
---
Brain disease linked to lychee toxins kills 47 children in India 
Almost 50 children have died in northern India over the past three weeks from a brain disease that has been linked to toxins in lychees.

Health authorities in the state of Bihar said Thursday that 47 children have died of acute encephalitis syndrome, which involves inflammation of the brain. Two hospitals in the city of Muzaffarpur had registered a total of 179 cases since January, they said, but the deaths occurred only in the past few weeks.

In 2013, at least 351 people died of encephalitis in the northern state of Uttar Pradesh.

"This year, the number [of cases] has gone up a bit. The heat wave has been too intense, and it has gone on for too long," said Sanjay Kumar, a senior state health official.
14,000 cases of a flour brand have been recalled nationwide because of E. coli fears
---