Health/Food Posts Tagged as 'Safety'
---
Welcome to Errattic! We encourage you to customize the type of information you see here by clicking the Preferences link on the top of this page.
Wendy's employee takes bath in kitchen sink, restaurant still passes inspection
This doesn't count as washing your hands before returning to work.

An employee at a Wendy's in Florida brought his home hygiene routine to the fast food restaurant, washing up in an industrial sink, a revolting viral video shows.

The 93-second footage, posted Tuesday on Facebook, shows a Snapchat video of a shirtless young man without shoes or socks climbing into an oversize sink in the Milton restaurant's kitchen.

"I don't suggest anyone eating at the Milton wendy's again," a caption accompanying the video read, complete with several vomiting emojis.
---
Trump administration announces rollback of health care regulations protecting LGBTQ people
The Health and Human Services Department (HHS) announced Friday that it is proposing a rule that would change a regulation under the Affordable Care Act (ACA) that expanded anti-discrimination protections to transgender individuals.


The new regulation would change the 2016 rule that banned discrimination -- on the basis of sex and against trangender people -- by health care providers that receive federal funding.

In a release announcing the proposed change, HHS pointed to a Texas judge's December 2016 injunction that kept the Obama-era rule from being implemented. U.S. District Judge Reed O'Connor sided with the state of Texas and other plaintiffs who argued that the Obama rule would force health care providers and insurers to enable transgender people to be treated and get coverage for gender transitions and abortions, despite their religious beliefs or against their medical judgment.
---
5 Dead in Legionnaires' Disease Outbreak Connected to Single New Jersey County 
Five people have died in an outbreak of Legionnaires' disease, a bacteria-triggered form of pneumonia, that is connected to a single New Jersey county, health officials said Friday.

As of Thursday, the New Jersey Department of Health said it had confirmed 22 total cases of Legionnaires' in people who live in Union County or have visited it. The people got sick between March 8 and May 13; five of the 22 died.

The state says its health officials are working with the U.S. Centers for Disease Control and Prevention to investigate the disease cluster. Health officials wouldn't name a city or city in Union County where the cases have been most prevalent as they work to identify the source of the outbreak.
---
Should you text with your boss?
Having your phone blow up with texts from your boss is enough to get your heart racing.

Text messages tend to carry a heavier sense of urgency than an email or instant message -- whether that's the intent or not.

While you might be comfortable texting in your personal life, not everyone is open to using it for workplace communications.

Managers and their employees should set expectations of how they prefer to communicate in and out of the office. Some workers might find texting easier than emails or phone calls, while others might find it too invasive.
People are sloppier and lazier when it comes to texting"

"Have a conversation to determine preferences and reach an agreement on when you are going to use what form of communication," said Marie McIntyre, a career coach and author of "Secrets to Winning at Office Politics."
---
Women today are more likely than their mothers to die in childbirth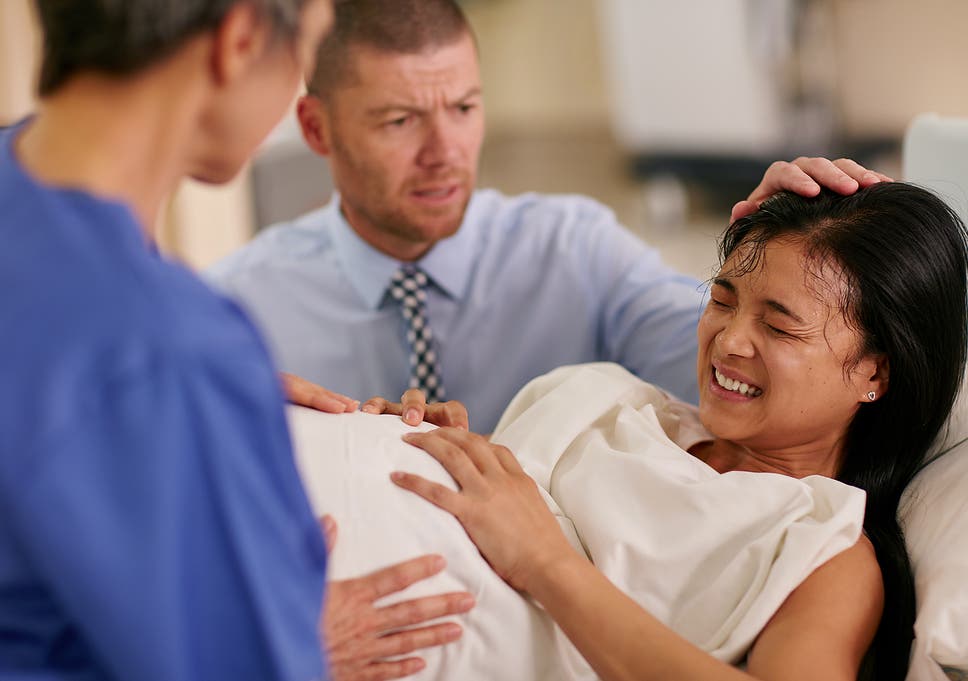 A few weekends ago, like many Americans, we thought about the mothers in our lives. We reflected on the milestones and the sacrifices. And with some measure of guilt, we thought about how it can be so easy to take our mothers for granted. Perhaps this is why experts are just beginning to notice that motherhood in the United States has become riskier and costlier today than it was a generation ago.

American women today are 50 percent more likely to die in childbirth than their mothers — risks that are three to four times higher for black women than white women. For every death, hundreds of women experience childbirth complications that bring them to the brink, and tens of thousands more suffer from preventable and under-treated chronic illnesses. Despite advances in modern medicine, the wellbeing of our nations mothers has been steadily getting worse as access to reproductive health care services has eroded.
---
Parents are poisoning their autistic children with bleach. The alarming trend is promoted online as a 'miracle cure.' 
Some parents are poisoning their children with chlorine dioxide to heal autism, according to an NBC News investigation.

The alarming so-called treatment is being promoted online by proponents who claim it's a "miracle cure."

Chlorine dioxide can cause irreparable bodily harm, doctors warn. It damages the digestive system and wreaks havoc on red blood cells.

"It can lead to kidney damage and kidney failure," Dr. Daniel Brooks, medical director at Banner University Medical Center's Poison and Drug Information Center and Outpatient Toxicology Clinic in Phoenix, told NBC News.

Brooks described the use of the chemical as a treatment for autism as "ludicrous."
---
Poll: Many Rural Americans Struggle With Financial Insecurity, Access To Health Care
Polling by NPR finds that while rural Americans are mostly satisfied with life, there is a strong undercurrent of financial insecurity that can create very serious problems for many people living in rural communities.

The findings come from two surveys NPR has done with the Robert Wood Johnson Foundation and the Harvard T.H. Chan School of Public Health on day-to-day life and health in rural America.

After a major poll we did last fall found that a majority (55%) of rural Americans rate their local economy as only fair or poor, we undertook a second survey early this year to find out more about economic insecurity and health. The poll looked beyond the known factors of job loss and the decades-long flight of young people to more urban areas.

Several findings stand out: A substantial number (40%) of rural Americans struggle with routine medical bills, food and housing. And about half (49%) say they could not afford to pay an unexpected $1,000 expense of any type.
---
A pastor reportedly gave 'miracle water' to Ugandans. It was bleach. 
An American pastor has been accused of distributing a poisonous "miracle drink" to thousands of Ugandans, including infants, according to a report by the Guardian.

Robert Baldwin — founder of a Christian nonprofit based in New Jersey — was providing a bogus "miracle cure" to almost 50,000 Ugandans, according to the outlet's original reporting. In conjunction with Sam Little, a supposed British clairvoyant, Baldwin was promoting the substance as a cure for many diseases, including cancer, malaria and HIV/AIDS.

The cure? Known as "miracle mineral solution," or MMS, the substance consists of sodium chlorite and citric acid, which combine to create chlorine dioxide, an industrial bleach. The U.S. Embassy in Kampala on Monday condemned the distribution of the substance.

In an interview with NJ Advance Media, Baldwin denied distributing the "cure" and said he had to shut down his operations because of the hate coming his way.
Pakistan Doctor Arrested After 400 Children Test Positive for HIV
---
10 foods that sound healthy but really aren't
When grabbing snacks with words like "fruit," "veggie," or "vitamin" in the name, it's natural to assume these foods will offer us some level of nutrition. (Like, maybe at least some vitamin C… please?) The reality, though, is that a number of foods promoted to the public as healthy are really far from it. To make the best dietary choices, it's helpful to get savvy about what's actually doing your body good and what's just marketing BS. We dug into food labels and chatted with Phoenix-based registered dietitian nutritionist Yaffi Lvovato get the lowdown on 10 supposedly healthy foods to view with a healthy dose of skepticism.

1. "Light" Products
---
Stop Brushing Your Teeth With Charcoal Toothpaste 
Trendy toothpastes made with charcoal are likely a worse option for your teeth than traditional toothpaste, according to some British dentists. In a new paper, they argue that the claims behind these products, like better whitening, are completely unproven, and that they might even speed along tooth decay and other dental problems.

Charcoal has become a major novelty ingredient to add to whatever consumer product you can think of, whether it's burger buns or makeup. But it isn't just a pitch-black look that some companies are marketing; they're also often claiming that charcoal will clear out toxins, ward off infections, or just plain make you healthier. In the case of charcoal toothpastes, they're supposed to be better at whitening teeth, cleaning off stains, and preventing bad breath than conventional toothpastes.

But the authors behind this paper, published in the British Dental Journal, argue that the new fad of charcoal toothpastes is essentially bunk. They point to a lack of any supporting evidence showing that these products are somehow better at cleaning and whitening teeth than other modern toothpastes. And there are plenty of reasons to think that they'd be worse.
This Is What Fish Oil Supplements Actually Do
---
Counties Most At-Risk For Measles Outbreaks Span Across The Country, According To This Eye-Opening Map 
At least 10 measles outbreaks have erupted across the United States in 2019, prompting discussions regarding the importance of vaccinations. This pressing topic resurfaced again when, on Tuesday, May 9, researchers at The University of Texas at Austin and Johns Hopkins University highlighted the counties most at-risk for measles outbreaks via an eye-opening map. The data-driven graphic reiterates the documented relationship between low-vaccination areas and outbreaks, proving once again that vaccinations are key in preventing the spread of this infectious disease.

Researchers at The University of Texas at Austin and Johns Hopkins University recently teamed up to identify the top counties at-risk for measles outbreaks, using a risk-analysis model that examined international travel and vaccination rates. The results, published in the The Lancet Infectious Diseases, found that areas with high international travel and low-vaccination rates are hotspots for measles outbreaks.
Who's behind measles vaccines misinformation?...
---
Pet Dog Fatally Mauled Elderly Woman, Injured Husband In Vicious Attack 
A 72-year-old woman died and her 74-year-old husband was injured after being attacked by their pet dog. The incident took place Thursday in southwestern Sydney, Australia.

According to local reports, the dog — a Staffy cross Rhodesian ridgeback — mauled the woman and attacked her husband at their Hornby Street, Wilton, home. The victims were identified as Rosemary and Derek O'Reilly.

Family members told local media 9News that the dog, named Athena, attacked Derek when he stepped in to help his wife. Officials said Rosemary suffered large lacerations to both her arms and puncture wounds to her right shoulder. Her husband also suffered bite marks and lacerations.

Authorities said the dog had already been restrained when paramedics arrived at the scene. They took the two victims to the hospital where Rosemary was declared dead.
Dog Owners Shouldn't Play Fetch With Sticks: Dog Needs Emergency Surgery After Swallowing Stick
Dog pee on the sidewalk does more than just piss off your neighbors
---
A Catholic Nun Perfectly Explains the Major Hypocrisy of the "Pro-Life" Argument
"I do not believe that just because you're opposed to abortion that that makes you pro-life. In fact, I think in many cases, your morality is deeply lacking if all you want is a child born but not a child fed, not a child educated, not a child housed. And why would I think that you don't? Because you don't want any tax money to go there. That's not pro-life. That's pro-birth. We need a much broader conversation on what the morality of pro-life is."
---
Multivitamins Are a Waste of Money for Most People
Plenty of research suggests that taking vitamin supplements isn't helpful unless you're working with your doctor to address a specific deficiency.
---
Here's exactly how restricting abortion harms public health
This week, Alabama's governor signed the most extreme anti-abortion bill in the country, effectively banning the procedure. It's just one of a host of new laws restricting abortion: including one by the Missouri senate which passed a bill banning abortion after eight weeks, and one signed by the governor of Georgia banning abortion after six weeks, before most people would know that they're pregnant.

Even though they've been signed by the governors, the Alabama and Georgia laws are not yet in effect—people can still get legal abortions in these states. And there is still a constitutional right to abortion in the United States. However, access to safe abortion varies widely across the country: Some states have laws that restrict the number of clinics that can provide abortion services, for example, or require people to wait a certain amount of time between a counseling appointment and the procedure, which is medically unnecessary. As these laws are challenged and the abortion conversation continues, it's important to recognize that restricting abortion can have significant repercussions for people who can become pregnant.
'Every Pregnancy Is a Risk of Harm': How Criminalizing Miscarriage Could Play Out
---