Health/Food Posts Tagged as 'Safety'
---
Welcome to Errattic! We encourage you to customize the type of information you see here by clicking the Preferences link on the top of this page.
Why woke diets featuring superfoods such as avocado and advocated by the likes of Ella Woodward are leading to a surge of distressing gut problems
The woman, in her mid-30s, looked pretty healthy, which, undoubtedly, was her goal. Sitting in my clinic – I'm a dietician at a busy London hospital – we began discussing her daily food and drink regime.

Work was busy and stressful, so there wasn't much time for breakfast, apart from some fruit or a green juice. Lunch was a salad brimming with chickpeas and roasted vegetables and topped with a sprinkling of antioxidant-rich seeds.

Yet more vegetables and maybe some 'plant protein' – beans and nuts – for dinner. She tries to limit her dairy intake, choosing lattes made with almond or soya milk.

And yet, here she was, almost doubled over with gut pain, complaining of bloating, cramps and other more embarrassing, and distressing, digestive complaints.

'I never touch junk food,' she added, hopefully.

At this point, I know I'm going to have to break some bad news. She may think her diet is exemplary but, in fact, it's the cause of her problems.

I call it 'woke' or overzealous healthy eating – consuming vast quantities of so-called 'clean' ingredients while avoiding entire food groups such as dairy, carbohydrates or meat for health or 'ethical' reasons.

And I believe this kind of trendy eating is behind a surge in cases of irritable bowel syndrome (IBS) that I, and my colleagues, have been seeing.
---
Black youth have some of the highest suicide rates in America, and we're only beginning to understand why
Teen suicide rates among black youth are increasing. In 2016 and again in 2018, national data revealed that among children age 5-11, black children had the highest rate of death by suicide. For the years 2008 to 2012, 59 black youth died by suicide, up from 54 in the years 2003 to 2007.

Also, the 2015 Centers for Disease Control and Prevention's biennial Youth Risk Behavior Survey reported that compared to non-Hispanic white boys, black high school age boys are more likely to have made serious suicide attempts that require medical attention.

I am a professor of psychology and also director of the culture, risk, and resilience research laboratory at the University of Houston. I recently co-authored a study that suggests that new risk profiles may be needed for better suicide prediction in African Americans in particular.
---
The safety tips every LGBT+ person should act on before they travel
LGBT+ people love to travel but many of us don't know how to stay safe and avoid problems.

Here is the travel safety advice you need for trips all around the world.

Whether you are a lesbian, gay or bi single or couple, an LGBT+ family, or a trans, intersex or non-binary person, there are particular tips that can help you.

Countries that criminalize gay sex
Currently 70 countries criminalize homosexuality. But those that do vary wildly.

About a third only technically criminalise sex between men. The remainder make same-sex acts between all genders illegal.

Some enforce the law, others ignore it. In most, the penalty is jail. In a handful it is a beating or the death penalty.

Notably, the letter of the law is often less important than police and social attitudes. For example, even where lesbian sex is technically legal, female couples may still face harassment.
---
Man strangles coyote after animal attacks his child during family walk 
KENSINGTON, N.H. – A coyote attacked several people within hours Monday before being killed by a local man after the animal tried to bite his son, according to Kensington police.

Kensington Police Chief Scott Cain said the man was walking with his family on Phillips Exeter Academy's Red Trail on the Kensington-Exeter line when the coyote appeared and attacked the family's young son.

Cain said the coyote was only able to bite the child's jacket before the father grabbed the animal and strangled it to death. However, in the struggle, the father was bitten and he had to go to the hospital to receive rabies shots, Cain said.
Mountain lion attacks and injures child in Orange County wilderness park
---
The Most and Least Physically Active U.S. States
New government research paints a dire picture of Americans and their exercise habits. Across all 50 states, at least 15 percent of adults reported being physically inactive, while in some areas of the country, nearly 50 percent of adults said they got no form of exercise.

The research is based on four years of survey data (2015-2018) collected by the Centers for Disease Control and Prevention and was published Thursday on the CDC's website. The telephone-run survey asked people if they had participated "in any physical activities or exercises such as running, calisthenics, golf, gardening, or walking for exercise" in the past month, outside of any work duties. Those who said no were classified as inactive.
---
Latest Data Confirms Anti-Vaxxers Are Winning: Measles Is On the Rise
If you thought that measles episode of The Brady Bunch was hilarious and that measles is just such a cute old-timey virus, then you'll be happy to hear: Measles is back! Thanks to the efforts of down-home anti-vaxxer folk, we're now officially living in a world that has more cases of measles since 1992. Nostalgia for the '90s is out of control! We should have resurrected Nirvana, not measles. RIght?
---
I'm Against Catholic Teachings
Dear Care and Feeding,

My husband and I have a fantastic toddler and live in a large city, where we're looking into private school options. We have whittled our options down to two. Both institutions are amazing places with fantastic, warm, loving staff and parents/guardians/students. One is Catholic, the other is Quaker. We're trying to decide between the two schools and would love your guidance.

The Catholic school is academically rigorous, has great class sizes, is a Blue Ribbon school, and is a block from where my husband works in case of a midday school emergency. However—and I say this as a product of the parochial school system myself—it promotes Catholic perspectives on premarital sex, homosexuality, abortion, and other beliefs that we don't subscribe to. The Quaker school, on the other hand, has a progressive curriculum, is designed around project-based learning, does not get homework-heavy until grade 5, and promotes core values that are in alignment with how we are raising our daughter.

The Quaker school's curriculum—and general vibe—will help our kid develop into a critical thinker and a compassionate contributor to the world. HOWEVER, it is considerably more expensive (it would require some sacrifice on our part), and it would add another hour to our already hectic morning commute. In other words, it will make life more difficult on a day-to-day basis. Since our child will get an excellent education at either place, how do we pick between daily quality of life for us and the values system to which our child will be exposed?

—Waiting for an Answer From the Spirit
---
Read This Before You Go Bareback (& We're Not Talking Horses)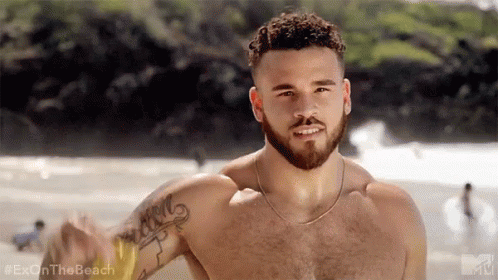 The term "bareback" is just one in a long line of metaphors comparing horseback riding to sex. There is Big & Rich's "Save A Horse (Ride A Cowboy)" and Ginuwine's "Pony," to name a few. When you think about it, the movements are relatively similar. So it kind of makes sense.

But what do we mean when we talk about "bareback sex"? Basically, it's sex without condoms, particularly penetrative anal or vaginal sex, though a few Urban Dictionary definitions mention oral sex too. According to Kinkly, initially, the term was primarily used in the gay community to refer to anal sex between two cis men with the same HIV status. But now, many use the term to refer to unprotected sex between people of any gender or sexual orientation.
---
Would you give up having children to save the planet? Meet the couples who have
When people ask her if she has children, Münter, who is 44, has a prepared answer: "No, my husband and I are child-free by choice." Saying child-free, she argues, doesn't imply you are deprived, as the more standard "childless" might. And by letting them know it isn't a sad topic to be avoided, she says, "it opens up the door for them to ask: 'Oh, that's interesting, why did you choose not to?'" Münter wants to move the awkward topic of overpopulation into the mainstream. "The more we talk about it, the more comfortable people will feel talking about it and then, maybe, things will change."

For too long, she feels, the issue has been swept under the rug. "We can talk about emissions and climate change, but talking about population gets such an emotional reaction."

The last thing she wants to do is make parents feel guilty, or to shut them out of the conversation. Procreation, after all, is natural. And if you have two children, you are only replacing their parents, rather than adding extras. But if you're not yet a parent and can't suppress your parental instincts, says Münter, "my ask is that you consider adopting one of the 153m orphan children that are already on the planet and need a home. Or, if you are dead set on having your own, my hope would be that you just have one and then if you want more, adopt." Ultimately, she says, "your kids and your kid's kids will be the ones who benefit from humans deciding to slow down our rate of growth. It will slow down climate change, ocean acidification, cutting down the wild places."
---
Black Woman Dies After Waiting Hours in ER for Help
It is often suggested that women, especially black women, go ignored and/or unseen due to implicit bias in the American healthcare system.

Such may have been the case for Tashonna Ward, a 25-year-old day care teacher from Milwaukee who died Jan. 2 while trying to find a doctor to help her, USA Today reported.

Ward waited for over 2 hours in the emergency room of Froedtert Hospital before leaving to find faster help. She collapsed and died shortly after and now her family is looking for answers as to why she wasn't seen sooner after she reported severe chest pains and trouble breathing.

"How can you triage someone with shortness of breath and chest pain and stick them in the lobby?" said Ward's cousin, Andrea Ward. "Froedtert needs to change their policy."
---
Bullying is driving more than one in eight young people to have suicidal behaviours, research shows
Bullying is a key driver of suicidal behaviour among young people across the world, according to new research warning the problem is worse than previously feared.

An international study by scientists in Britain, China and the US looked at data from 220,000 adolescents aged between 12 and 15 from 83 countries.

The study found more than one in eight youngsters across the world had suicidal behaviours, with bullying strongly associated to suicide attempts.

Bullied boys were more likely to attempt suicide than bullied girls.
---
Vermont politician proposes cellphone ban for those under 21
A lawmaker in Vermont is engaging in the ultimate Boomer behavior. Democratic state Senator John Rodgers introduced a bill to the Vermont legislature this week that would ban anyone under 21 from owning a cell phone. If Rodgers manages to gather enough support within the statehouse in Montpelier the proposed law would penalize teens and children found in possession of a phone with a $1,000 fine and up to one year in prison.
---
Racism is already mainstream – soon it might be the norm
Was it the whipping up of white working-class voters in Trump's election campaign? Or the toxic debate around immigration during the Brexit referendum? Or was it as early as the birth of social media, when a platform was handed to racists? However it happened, public discourse around race in the last decade slowly morphed from polite political correctness and justified outrage at even a hint of racism in public to a slow accommodation with extremist views on the far-right – setting up 2020 to be the year that the veil lifts altogether, finally normalising racism in ways that we haven't seen for decades.

Racism has long existed in politics and academia, and persists in structural discrimination and everyday bias. But the idea that the ideology driving racist actions and rhetoric should somehow be given space for discussion has only recently (re)gained currency. In recent years far-right intellectuals have subtly and skilfully changed the rules of engagement, arguing for "viewpoint diversity" in the disingenuous insistence that they have been unfairly silenced. They argue that racial differences are so profound that the mere presence of immigrants is damaging a country's genetic stock and cultural fabric.
---
Trolls turned 911 into a weapon. Now cops are fighting back
Anyone with a grudge and someone's address can make a 'swatting' call, but what was once a niche prank played by gamers has become a favored means of terrorizing famous, controversial and vulnerable people. It has also become more organized in recent years, with online forums and chat rooms dedicated to targeted attacks on individuals, including YouTube personalities, tech executives, activists, authors and journalists.

Law enforcement agencies and city officials around the country have responded with anti-swatting procedures and tools to blunt this weaponization of the 911 system. In Seattle, the police department has launched a three-pronged approach that includes special training for officers and 911 operators and — a first for the U.S. — a registry for residents who think they may become swatting targets. The registry gives first responders a warning that an emergency call about a violent situation may be a hoax.
---
Everyone Really Hates Anti-Vaxxers and Keto
Okay, everybody, the Worst Wellness Trend of the 2010s Tournament has officially drawn to a close, with anti-vaxxing claiming the number one slot once and for all. To be honest, we're not totally surprised. Parents who choose not to vaccinate their kids are, after all, notorious for lifting rhetoric from the reproductive rights movement and pretty much completely responsible for the revival of once-dead diseases like measles. Wellness rocks!
---